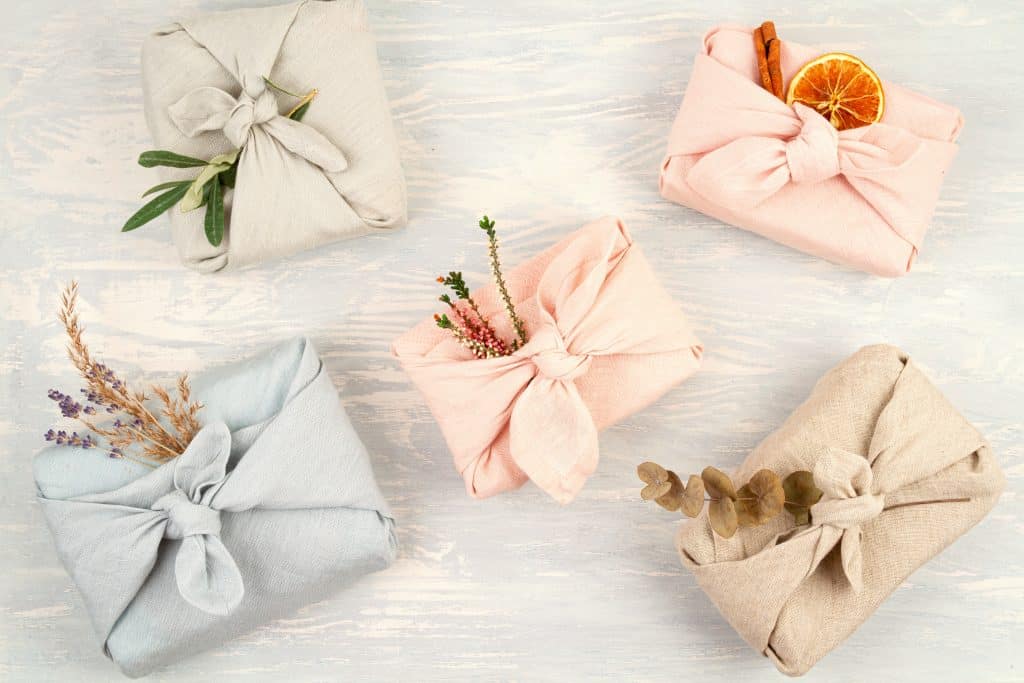 I focus so much on finding non-toxic gifts for my children but I've found that my family can get overwhelmed thinking of something non-toxic for me. This is a list of non-toxic items that would make great gift ideas (and I would be happy to receive).
I love giving non-toxic gifts as well since we vote with our dollars. To see positive change in this world we have to support companies that are doing amazing things. All of these companies are doing just that.
This list is a mix of big items, small items, and my favorite easy DIY gift to give.
This post may contain affiliate links. Please see my full disclosure policy for details.
What Are Non-Toxic Gifts
I look for products that are made of natural materials, are organic, GOTS or Oeko-Tex certified, and free of heavy metals.
For those not familiar with GOTS or Oeko-Tex you can read my guide on clothing certifications. You can also find more information on my guide on natural fibers and if organic is worth buying. Below is a quick recap on certifications:
GOTS: the highest standard in organic fibers. The product is free from any toxic dyes, toxic finishes, formaldehyde, flame retardants, or heavy metals.
Oeko-Tex: allows both conventional and organic cotton (look for organic Oeko-Tex). Free from hundreds of toxic chemicals. Oeko-Tex products can contain certain flame retardants and low levels of formaldehyde so always verify your products before buying.
GOLS – is the organic certification on latex found in bedding and furniture.
Also, check out the Natural Baby Mama Amazon Storefront where I have vetted non-toxic products. These are all products I have either personally tested to be free from heavy metals like lead and/or I have researched to be free of toxins. After viewing this non-toxic gift-giving guide, pop over to my Amazon Storefront for hundreds of more ideas!
Things to wear:
Check out my blog posts for a full list of organic clothing options for adults and kids.
---
PACT Apparel Organic Clothing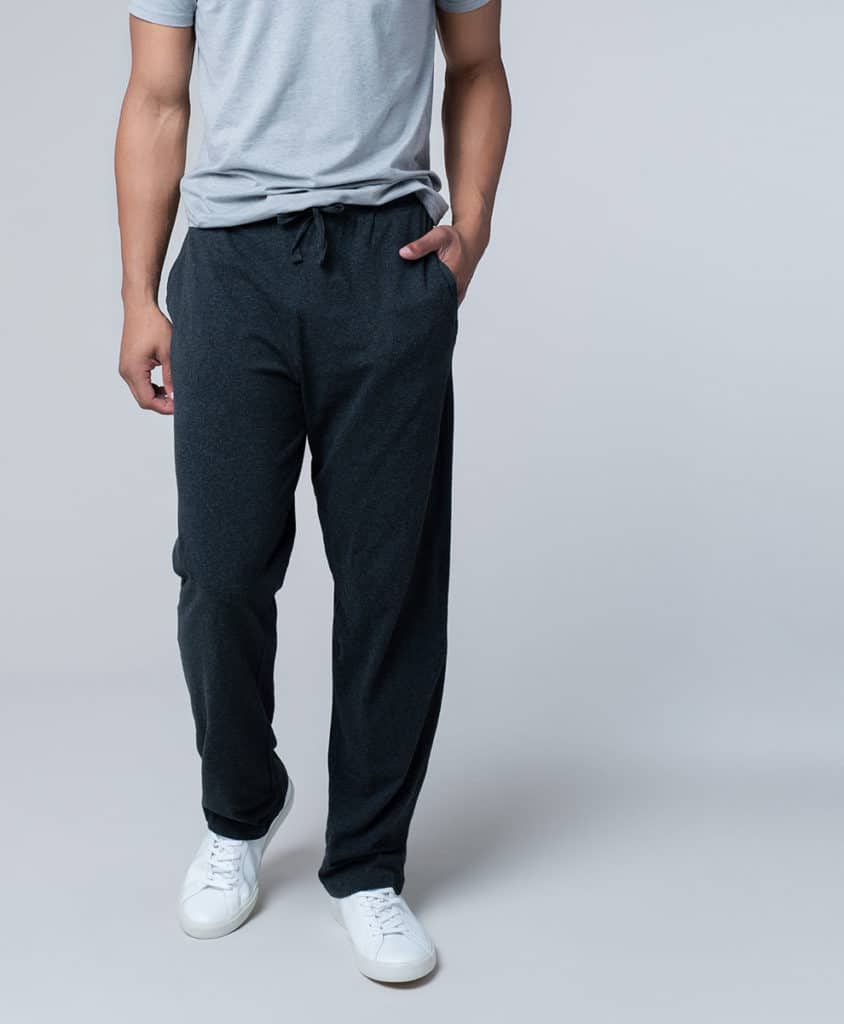 PACT is a great place to get some staples – underwear, tanks, sweatshirts, socks, etc. Not everything is 100% organic so you have to read the descriptions. They sell some items that are a polyester blend. Anything that is over 95% organic cotton is GOTS certified. Be sure to save 15% off with the code NATBABYMAMA15.
---
Mate the Label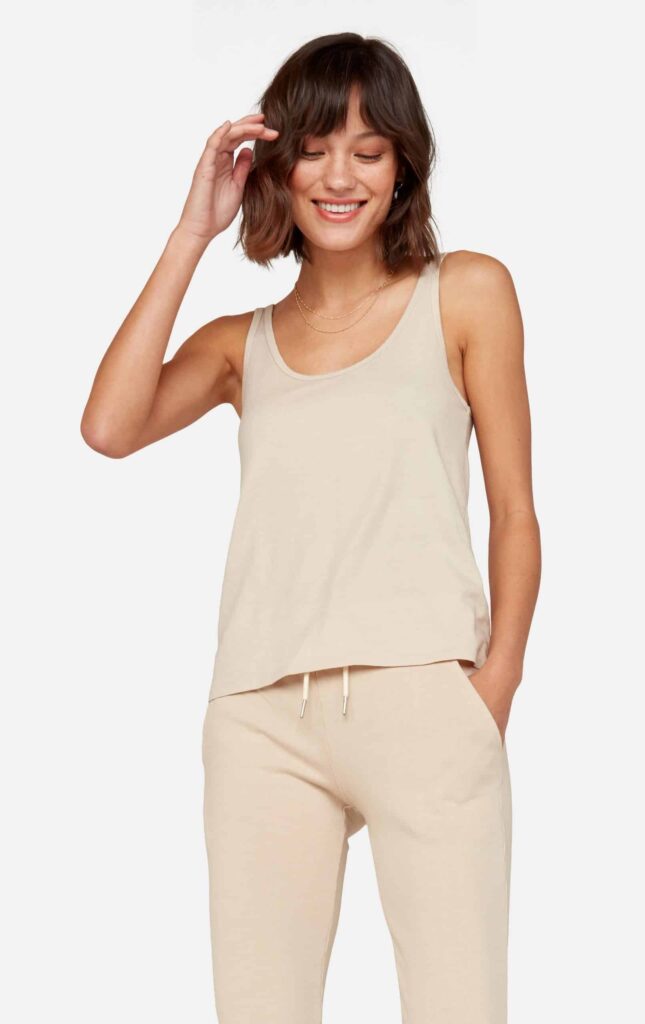 Mate the Label makes organic lounge wear and workout gear that is made in the USA. They make comfy clothes that you'll love. Read descriptions as not everything is organic cotton.
---
Jolie Kai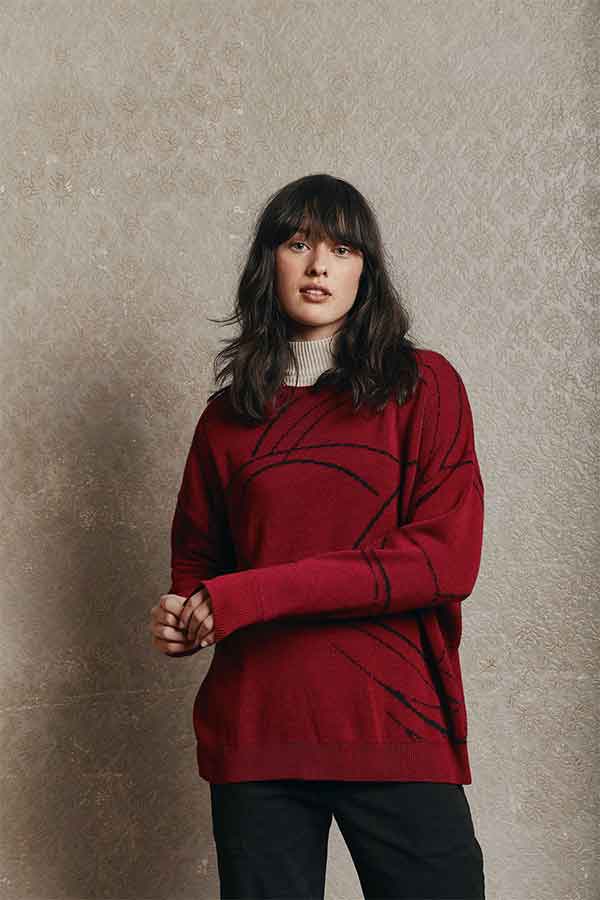 Jolie Kai is a sustainable clothing company that carries organic cotton and organic wool for the entire family. You will find high quality brands like Disana and Living Crafts at Jolie Kai.
Discount Code: 15% off your first purchase with code NBM15
---
Indigenous Organic Clothing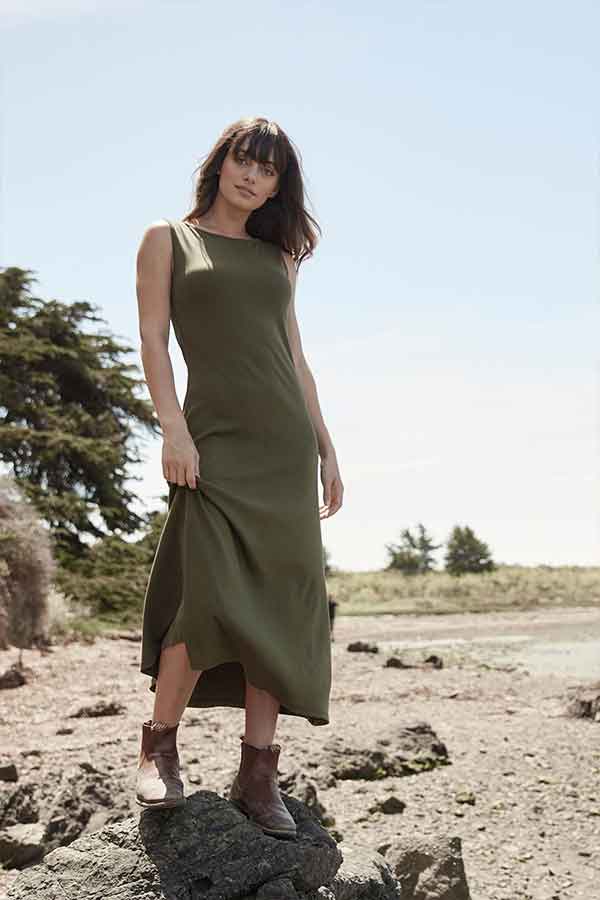 I love Indigenous! They have organic cotton, other natural fibers, and the dyes are non-toxic. They also offer a pure collection that is undyed natural fibers.
---
Matching Organic Family Pajamas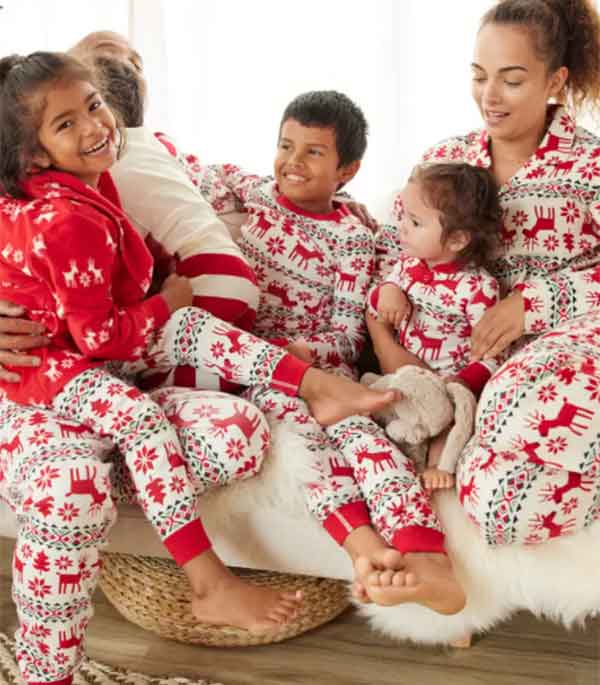 The Hanna Andersson matching organic family pajamas are always fun and a great gift. These are not only great for the holidays but year-round.
---
Allbirds Wool Shoes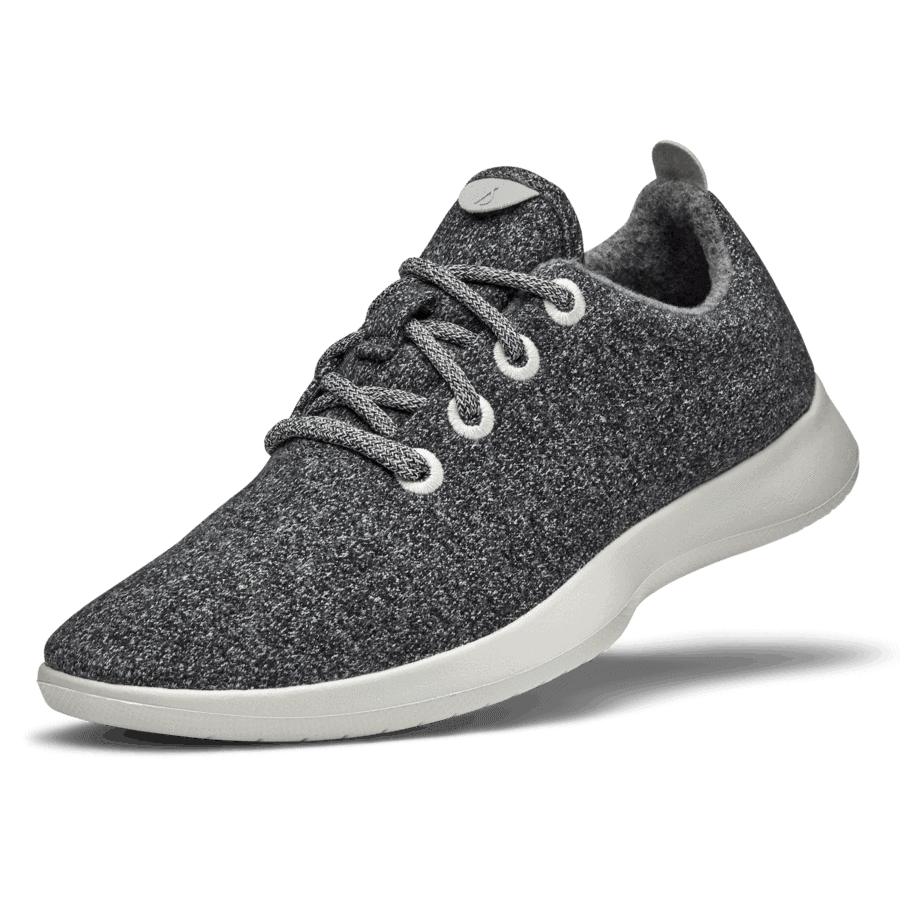 Allbirds wool shoes are comfortable and non-toxic. The wool is not chemically treated, the shoes are free of formaldehyde and they are AZO dye-free. All their shoes are dyed even the ones labeled natural.
Available for both men, women, and kids. I love my Allbirds!
---
Coyuchi Organic Robe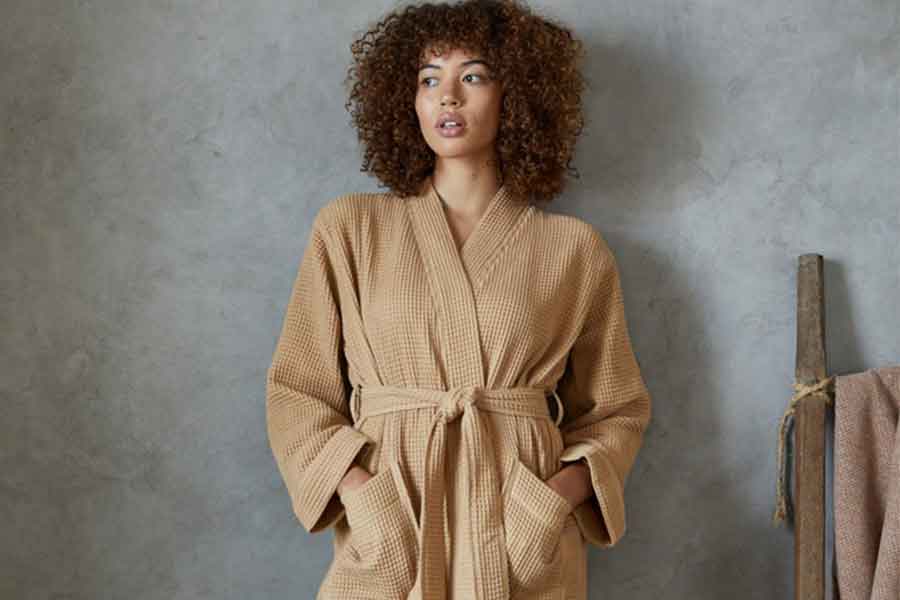 Coyuchi organic robes are made of GOTS certified organic cotton. They have several different styles for both men and women.
---
Tuckerman & Co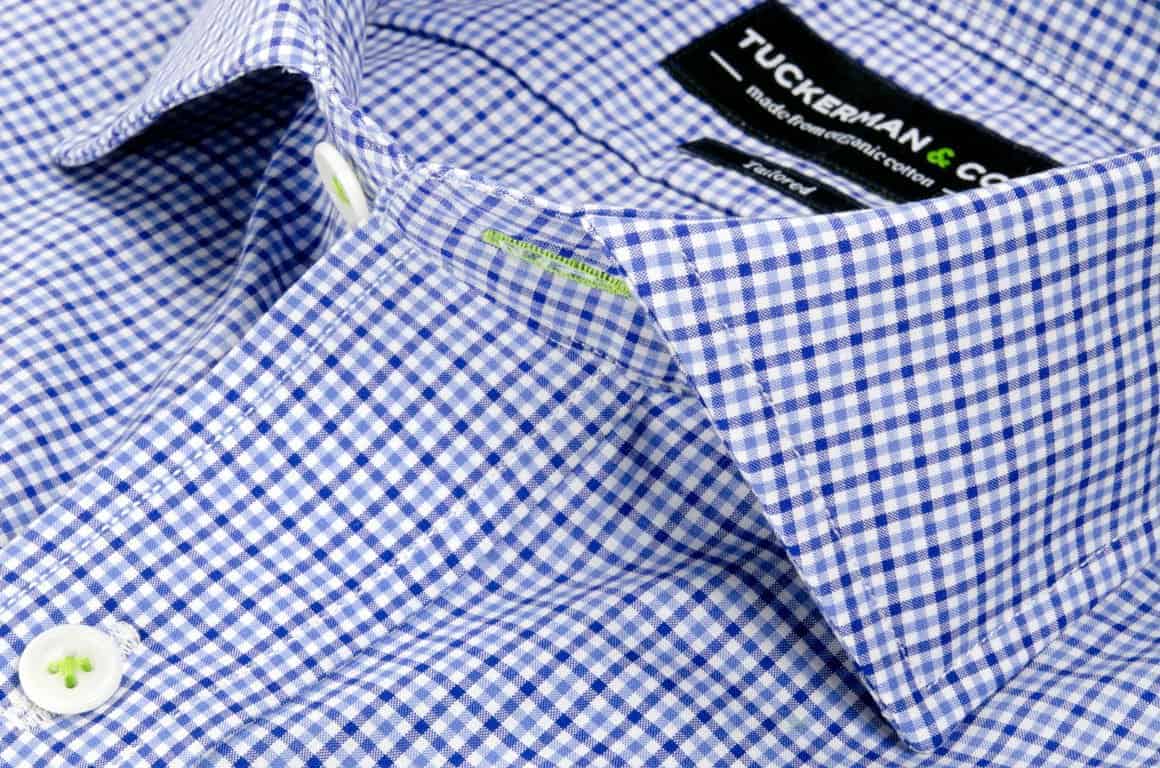 Tuckerman dress shirts are made of 100% organic cotton and are Oeko-Tex certified. The fabric is sourced from Europe and made in Massachusetts.
Tuckerman makes both a men's dress shirt as well as woman's dress shirts. My husband has worn Tuckerman shirts for the last year and really likes them.
---
Cydwoq & Cliff Dweller Shoes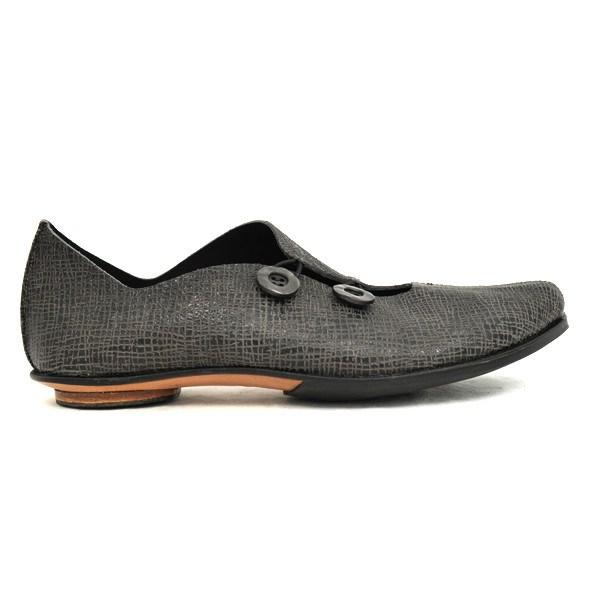 Cydwoq and Cliff Dweller make beautiful, high-quality, unique, and comfortable shoes. All shoes use vegetable-tanned leather from Europe and are handmade in Burbank, CA. Since these are vegetable-tanned they are free of toxins normally found in leather-like chromium, heavy metals, and formaldehyde.
---
Grodo Organic Socks
Grodo organic socks: Who doesn't love socks as a gift!? Grodo is one of the few brands with the highest amount of organic cotton (98%) and GOTS certified. Grodo socks are made in Germany.
---
PACT Holiday Socks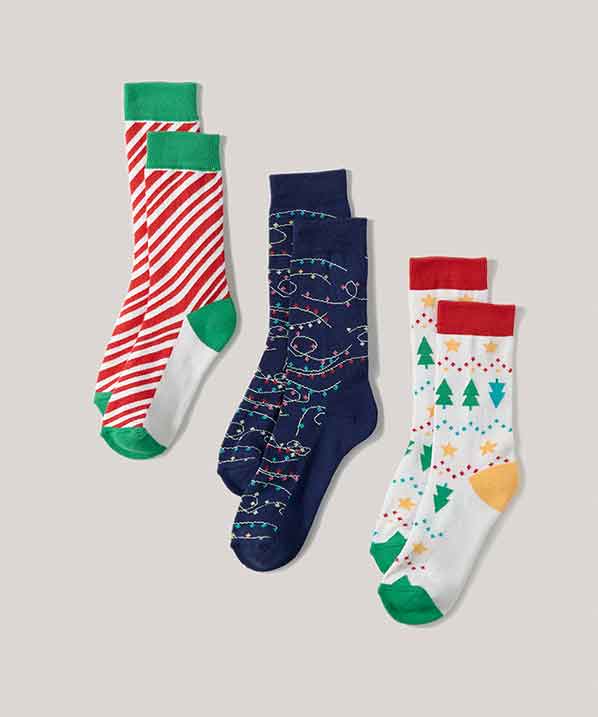 We love the PACT holiday socks in our home. Every year each person gets a pair of holiday socks. These are 78% organic cotton. Pact is made in India.
---
Non-Toxic Home Goods:
Organic Sheets
Organic bedding is an amazing gift. We spend so much of our time sleeping, making sure it is non-toxic is so important. Organic cotton, GOTS certified, sheets are the best you can buy. The next best is organic, Okeo-Tex certified.
The best places to buy organic sheets are:
Magnolia Organics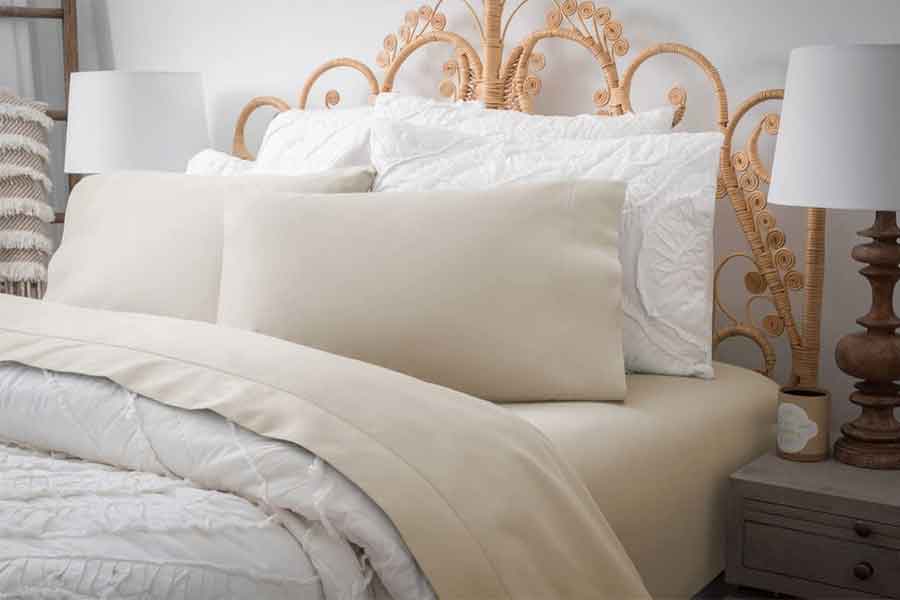 Magnolia Organics sells organic, GOTS certified, sheets and bedding at affordable prices. All Magnolia Organics items are sold through Amazon.
---
SOL Organics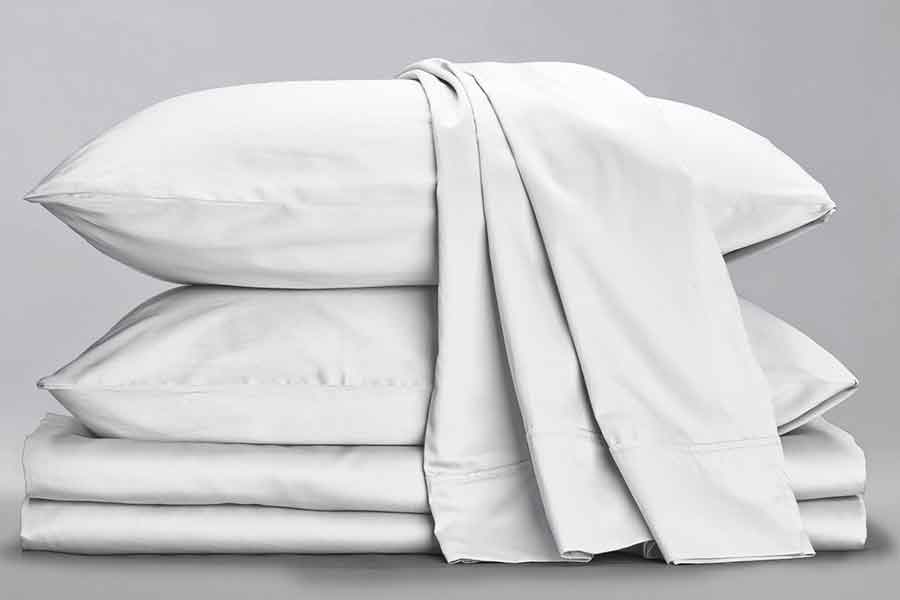 SOL Organics offers affordable pricing for quality organic, GOTS certified sheets.
---
Coyuchi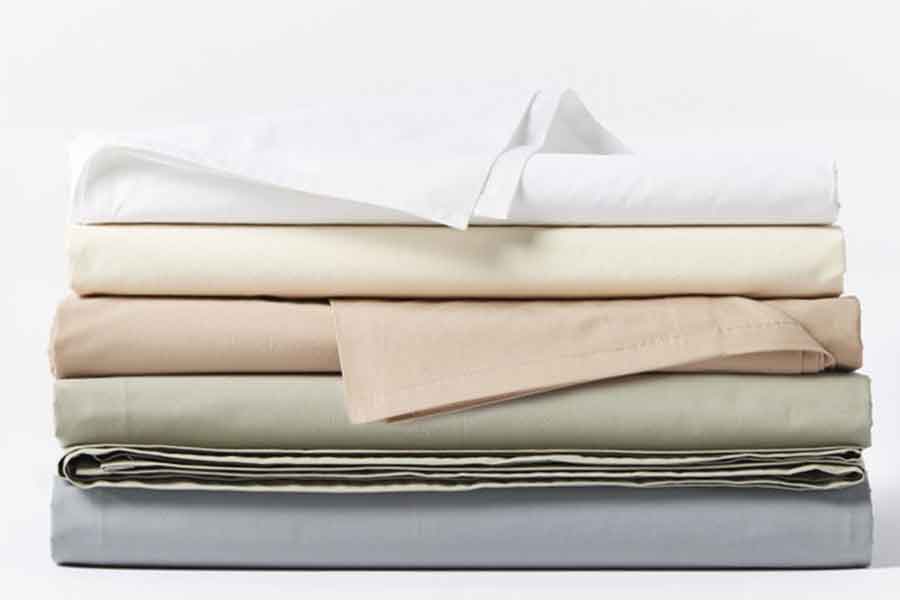 Coyuchi has an extensive line of organic, GOTS certified sheets (as well as towels and some clothing). They make high-quality products. If you sign up for their newsletter you get $30 off.
---
Target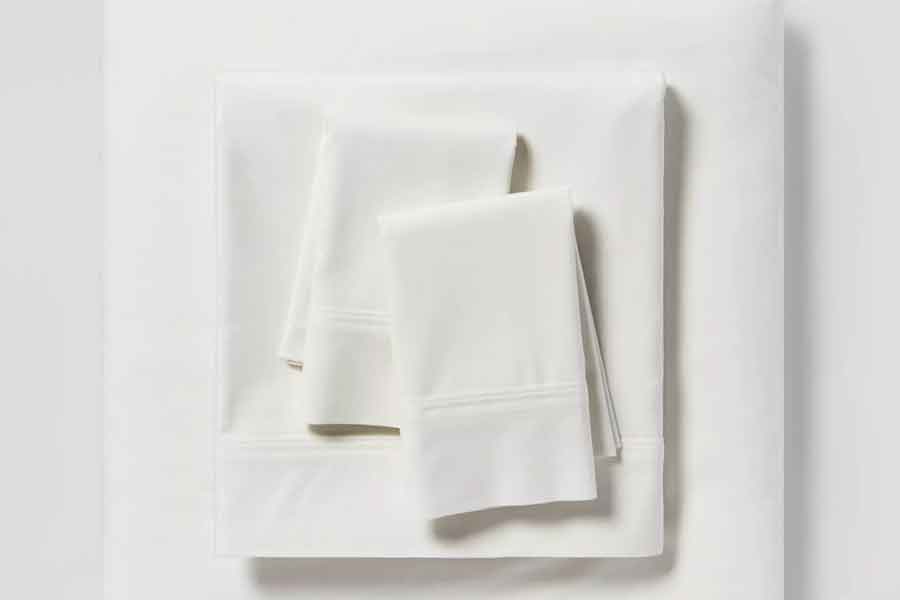 Target also sells some organic, Okeo-Tex certified sheets. Read the descriptions both online and when you see the product in person since Target carries both organic and conventional sheets.
---
Organic Kitchen Towels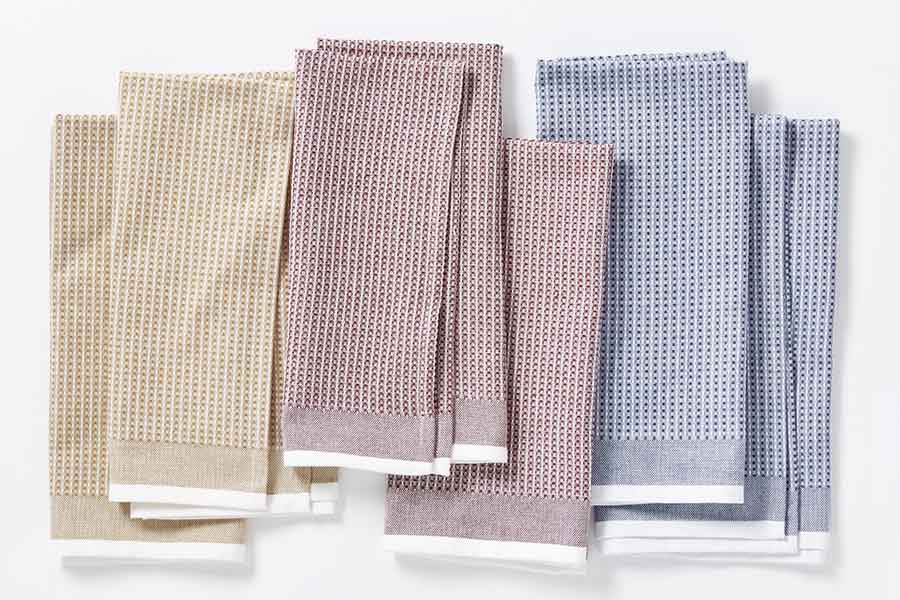 Maybe not the most exciting gift, but organic kitchen towels are a gift that will get a lot of use! I always appreciate thoughtful, useful gifts. Here are a few brands that have organic, GOTS certified kitchen towels:
SHOP COYUCHI ORGANIC KITCHEN TOWELS
SHOP HONEST WEAVE ORGANIC KITCHEN TOWELS
---
Organic Pillows
Organic pillows are a must-have for your bed. I personally own organic wool pillows and an organic natural rubber GOLS certified latex pillow from Soaring Heart.
Soaring Heart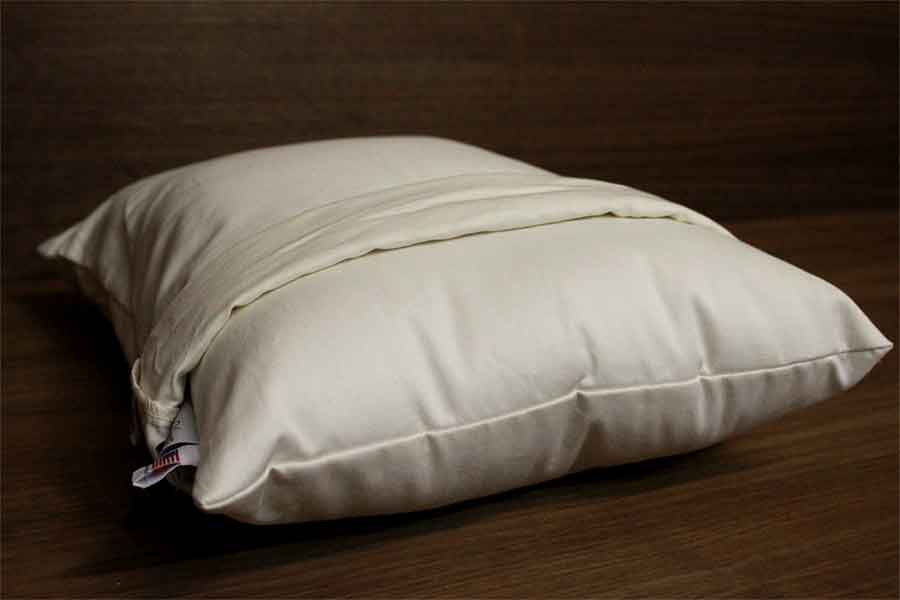 Soaring Heart offers my readers 5% off by mentioning Natural Baby Mama.
Soaring Heart is an amazing natural bed company, and I highly recommend their mattresses as well! They use all 100% certified organic materials right down to the thread. Everything is made in their GOTS certified building in Seattle, WA.
---
Holy Lamb Organics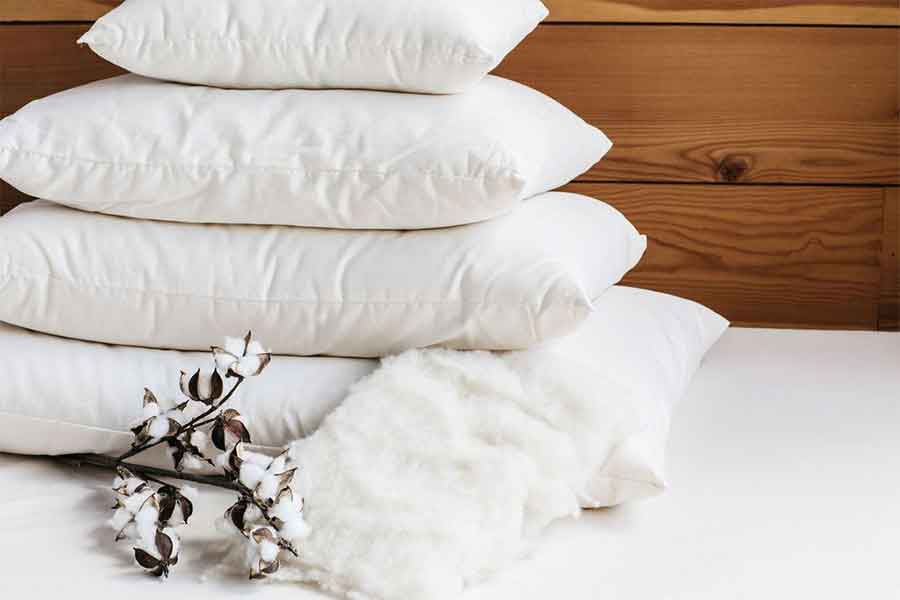 Holy Lamb Organics has amazing organic pillows and bedding. They offer organic and eco-wool options.
---
Organic Mattresses
A new organic mattress is the ultimate gift of health!
My Green Mattress makes GOTS and GOLS mattresses in the USA at an affordable price
Naturepedic has a wide selection of amazing mattresses, all GOTS and GOLS certified and made in the USA.
Soaring Heart is a small, Seattle based organic mattress company. They are so committed to organic that they even use organic thread. They are GOTS and GOLS certified.
Avocado mattresses are GOTS and GOLS certified and made in the USA. – The Avocado recommendation is on hold temporarily while the details of the class action brought forth against Avocado are being disclosed.
Happsy is made in Naturepedic's warehouse and is a more affordable line. They carry the same certifications as Naturepedic.
---
Needak Rebounder
Needak rebounders are made in the USA and both PVC and lead-free. This is a great way to get in some exercise without leaving your house – perfect for when kids are sleeping! They have a folding option for compact storage.
---
Organic Blankets
A cozy organic blanket is the best on lazy days. There are several great organic blanket options, varying in price.
SHOP MAGNOLIA ORGANICS GOTS CERTIFIED BLANKET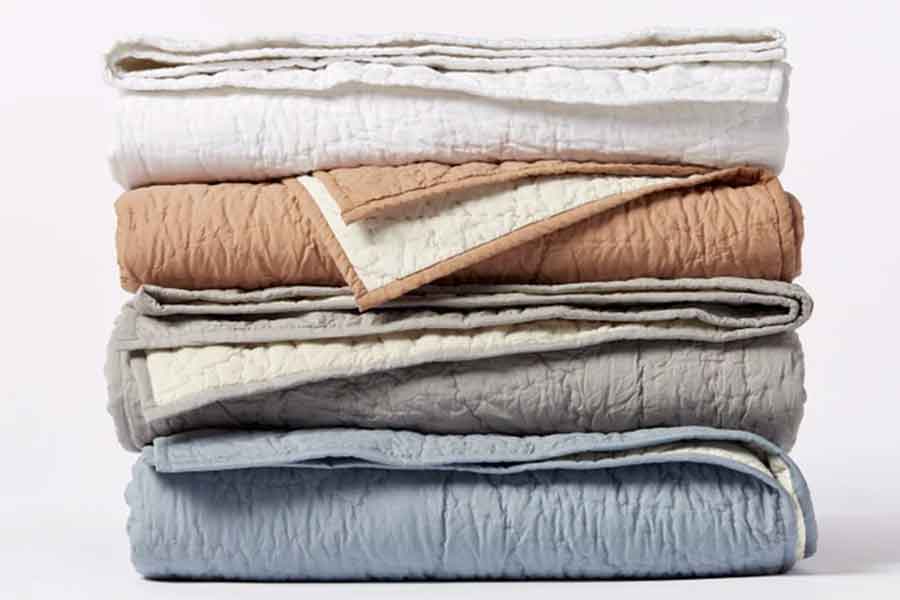 Coyuchi has a wide range of GOTS certified organic blankets
---
Stainless Steel Dehydrator
TSM Stainless Dehydrator is a 100% stainless steel dehydrator (interior, exterior, trays, and door). This is great to make snacks and treats. We have had this for years and it works great.
---
Air Purifier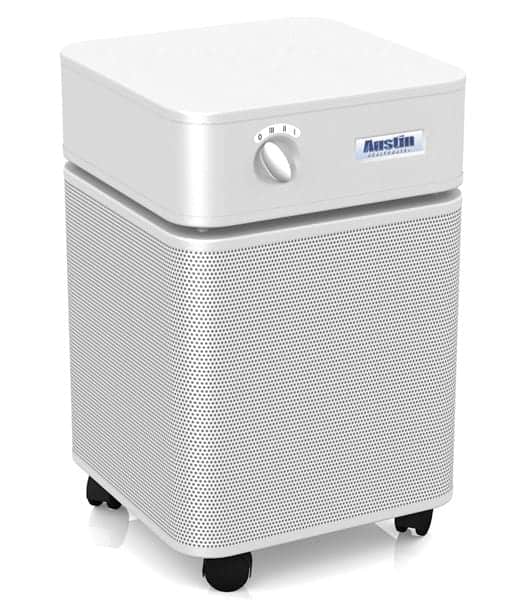 Clean indoor air is one of the most important things you can do. You and your family spend a majority of your time in your home, why not make it as healthy as can be?
Austin Air and IQ Air are two of the top-rated air purifiers and are what I recommend and own in my own home. For additional information on Austin Air and IQ Air, please read my post on The Best Air Purifiers.
I offer discounts to my readers on both machines. To get your discount codes emailed directly to you please use this link. Delivery is quick as well.
---
Water Filter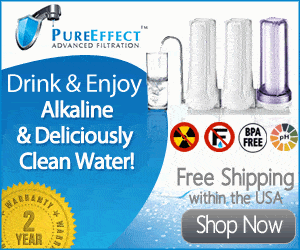 Similar to air filters, a water filter is another great gift. I've personally tested the Pure Effect filters and it removed all contaminants from my water including fluoride and other toxic chemicals.
Pure Effect has a whole house system, a system that can mount under your kitchen sink, and an above-counter filter if you need something more portable.
I personally own a whole house water system as well as the Pure Effect Ultra UC at our kitchen sink.
To read additional information on testing and Pure Effects please see my post on water filters.
---
Vitamix Stainless Steel Container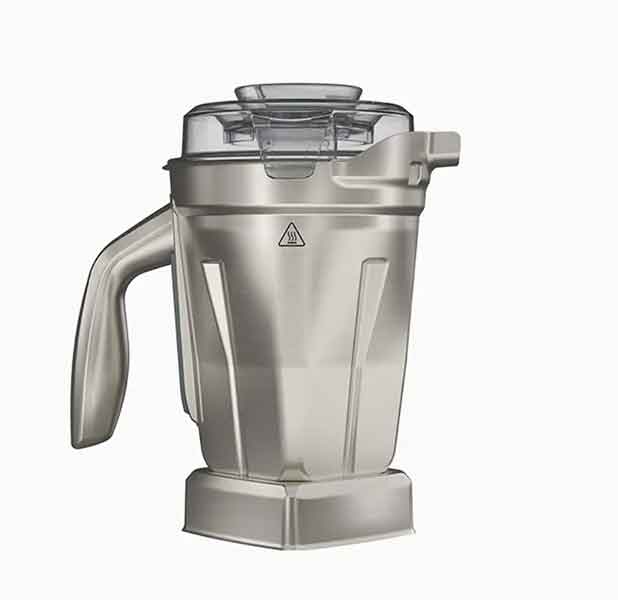 The stainless steel Vitamix container is a great non-toxic alternative to their plastic containers. It's a must-have if you use warm or hot foods in your Vitamix!
BUY VITAMIX STAINLESS STEEL CONTAINER
---
Breeo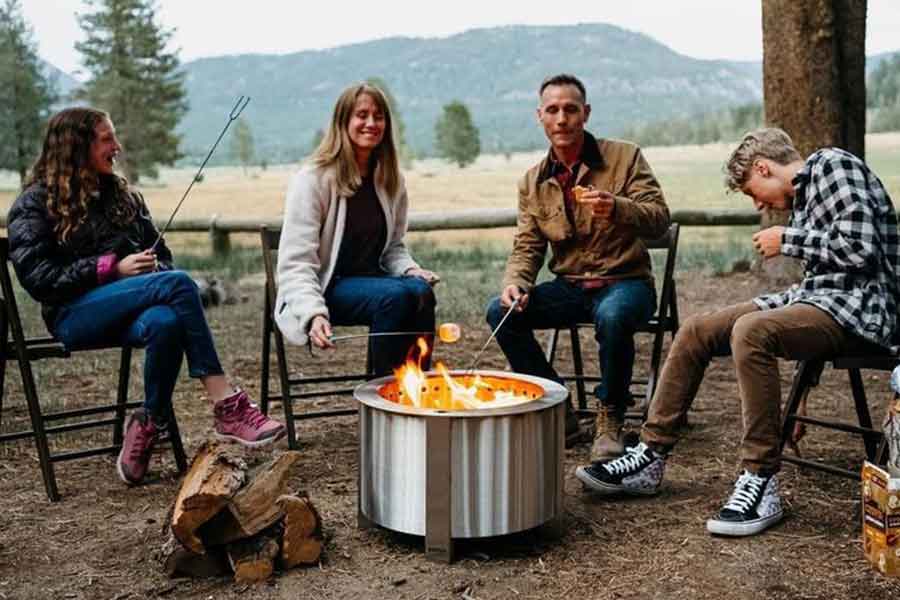 The Breeo stainless steel fire pit is a "smokeless" fire pit. While I've found it isn't actually smokeless it is more of a low smoke fire pit. These are high quality, and great for those that enjoy having a fire pit. Significantly reducing the smoke is healthier for everyone around. Made in the USA.
---
Big Dipper Wax Works
Big Dipper Wax Works 100% beeswax candles are made in Seattle, WA. Beeswax candles are free of all toxins typically found in candles and naturally clean the air. Big Dipper Wax Works uses lead-free cotton wicks.
They have sculpted candles, tapers, tea lights as well as birthday numbers. We always have a Big Dipper beeswax candle on our dining room table.
---
Treeboard Cutting Board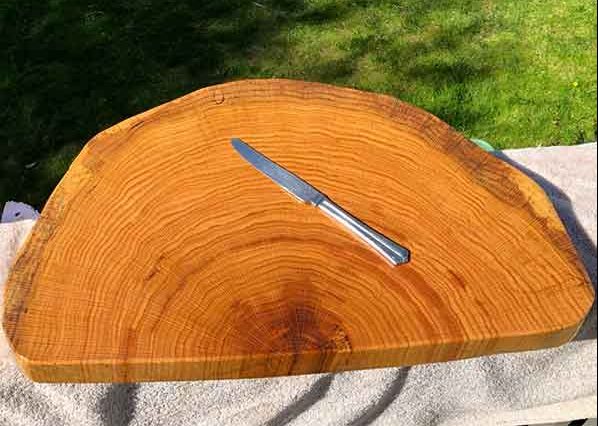 Treeboard makes high-quality, solid wood cutting boards from wood in the United States. They use organic oils to finish the boards or you can request an unfinished cutting board.
---
EcoJarz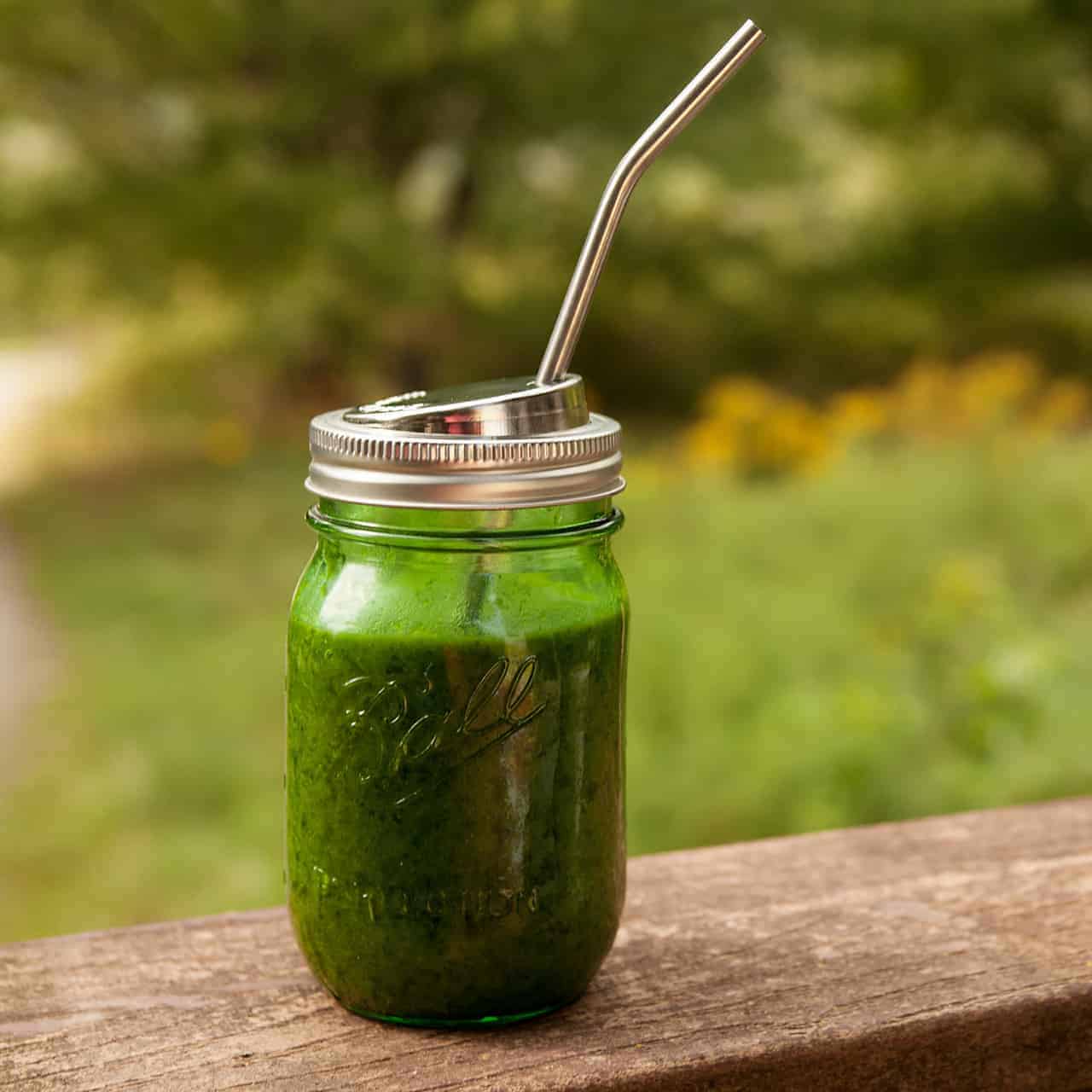 EcoJarz offers a wide range of stainless steel products for mason jars. We use the smoothie tops, stainless mason jar lids and rings, and stainless straws.
I really like the stainless mason jar lids and rings because they do not rust, I don't have to worry about what is the in BPA free mason jar lid either. They look nice as an added bonus!
---
Organic Wool Dryer Balls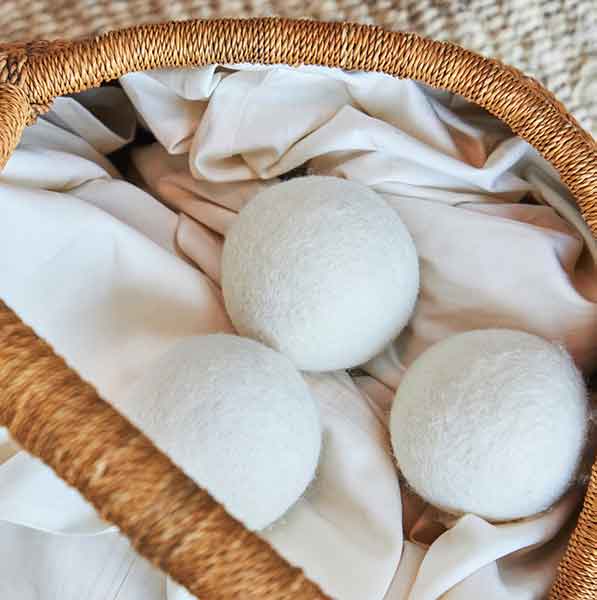 These organic wool dryer balls from Avocado are a great alternative to dryer sheets. They help reduce wrinkles and static and can reduce drying time.
---
Organic Cotton Bowl Covers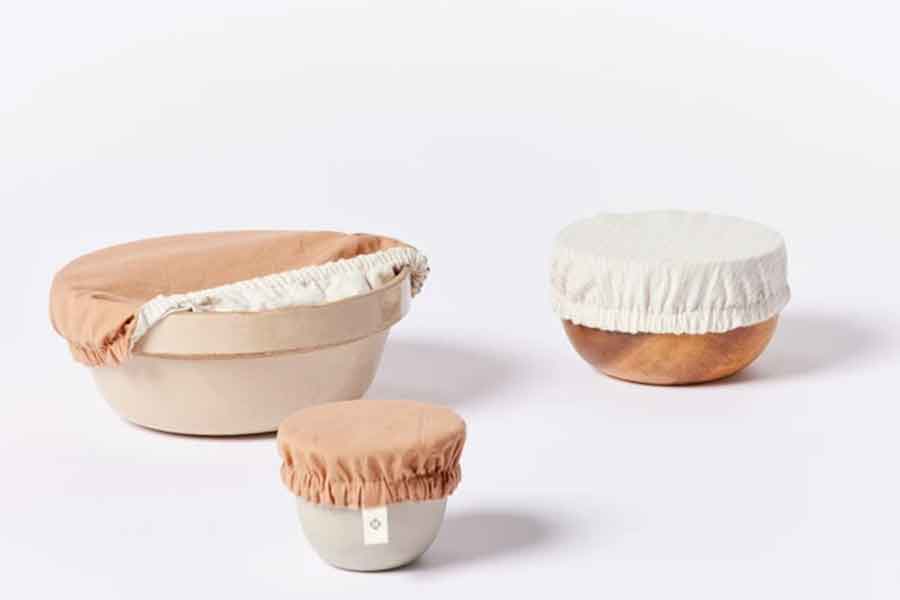 These organic cotton bowl covers from Coyuchi are a great alternative to saran wrap or tinfoil. They can be easily reused and washed. These are essential to a non-toxic kitchen!
SHOP COYUCHI ORGANIC COTTON BOWL COVERS
---
Hydroflask
The Hydroflask stainless steel water bottles are some of my favorite. They are one of the first, and few companies, that are fully lead free. Hydroflask makes great reusable water bottles for the entire family.
---
Fox Run Mini Muffin Pan
---
Fox Run Baking Sheet
---
Beauty and Health:
Poofy Organic Make Up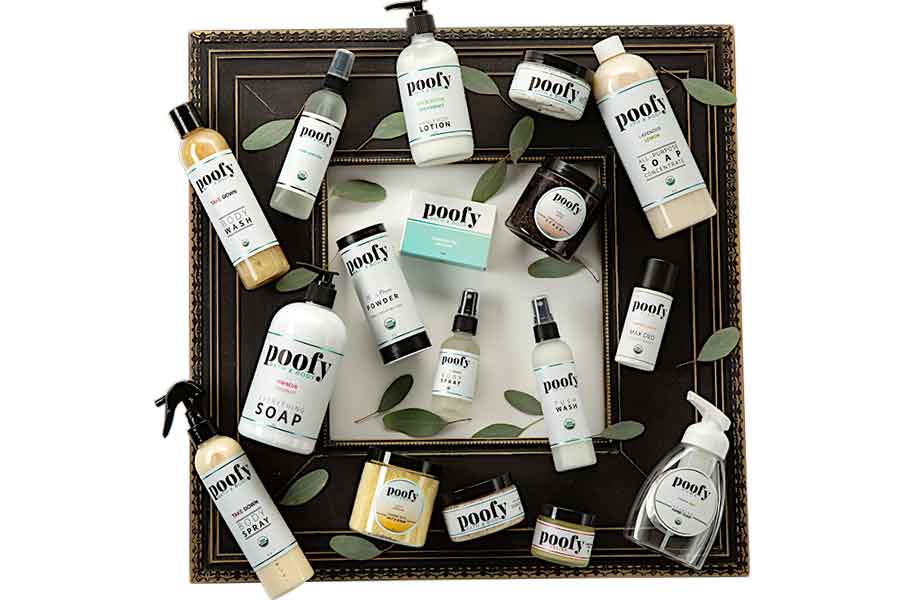 Poofy Organics has a wonderful line of natural, non-toxic makeup. They are also one of the few brands that test for heavy metals and share the report. Poofy Organics has a wide range of wonderful products including personal care products and cleaning supplies!
---
Crunchi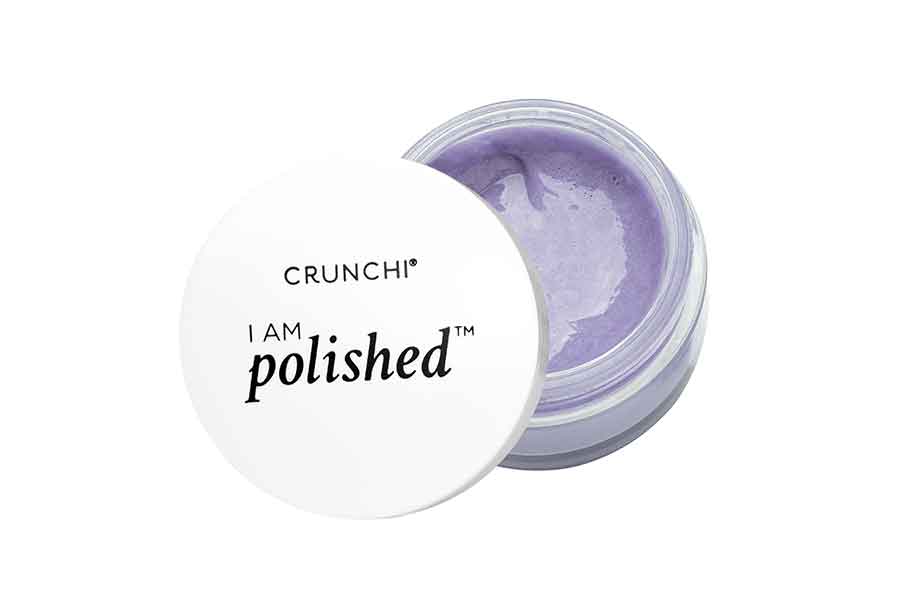 Crunchi is one of the few organic, non-toxic skincare and makeup brands that is so committed to providing clean, toxin free products that they regularly test their product line. They test for heavy metals and toxins like PFAS (non-stick) to ensure their products are safe. Without regular testing companies don't necessarily know what is happening in their supply chain. Due to their clean ingredients and product testing, Crunchi is one of my top picks for skincare and makeup!
---
Brentwood Home Organic Yoga Mat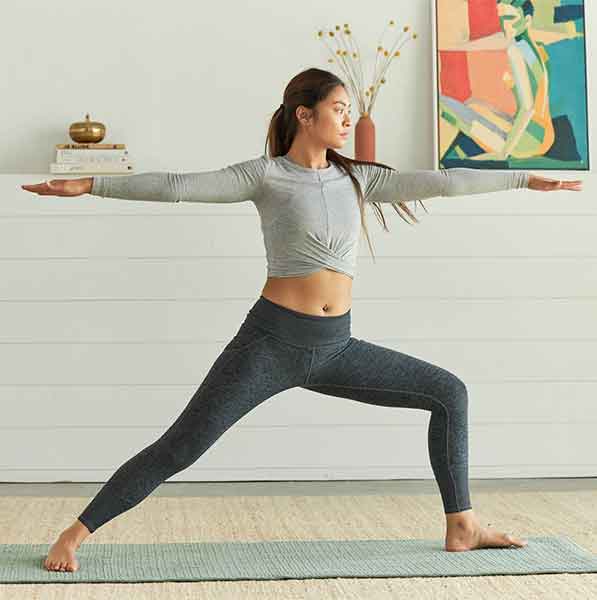 The Brentwood Home organic yoga mat is the only GOTS certified organic yoga mat with a natural rubber non-slip base. The best part is that this yoga mat is washable too!
SHOP BRENWOOD HOME ORGANIC YOGA MAT
---
Scoria Cork Roller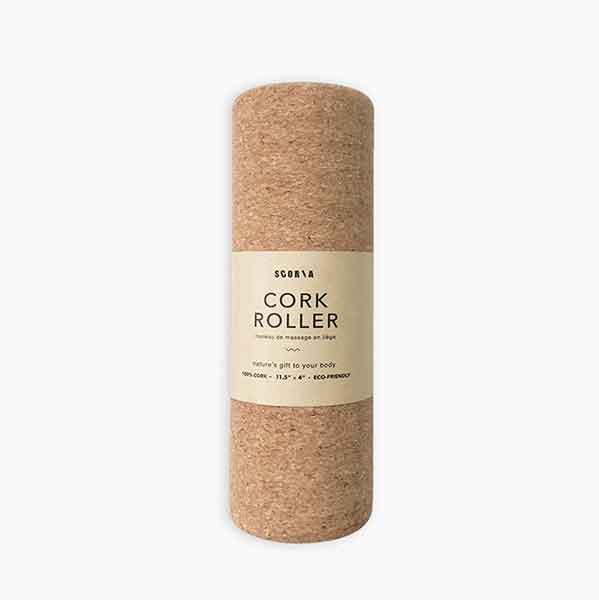 The Scoria Cork Roller is a great replacement for your foam roller to help massage and relieve tension in muscles and tissues. Made of 100% sustainably harvested cork.
---
Avocado Meditation Pillow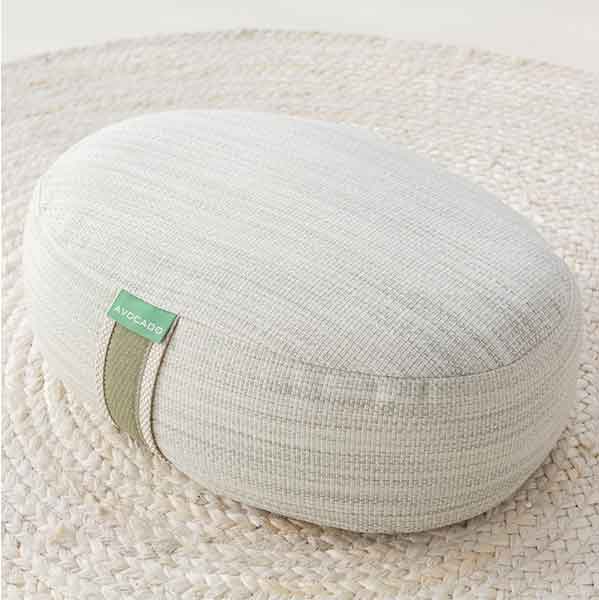 The Avocado Meditation Pillow is made from buckwheat hulls with an organic cotton, GOTS certified, cover. Made in the USA.
SHOP AVOCADO MEDITATION PILLOW
---
Luminance Organic Skin Care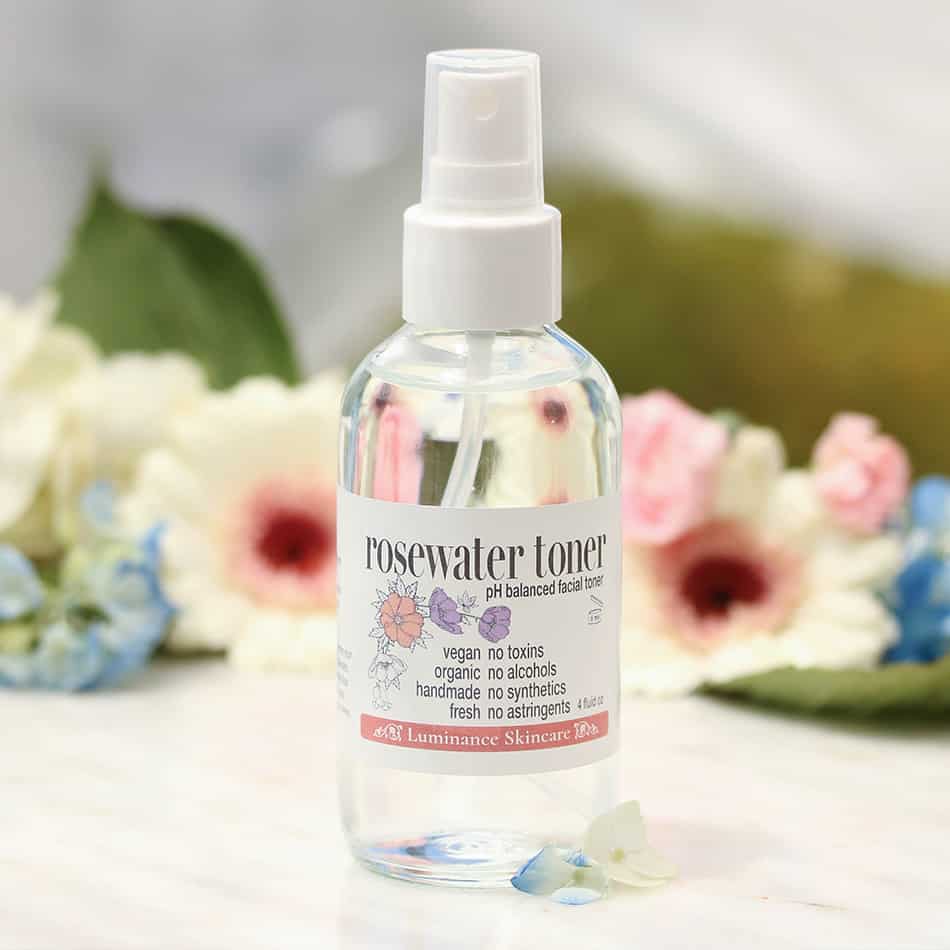 Luminance skincare is a wonderful organic, vegan skincare line that is free of toxins found in conventional skincare products.
The Rosewater Toner, Tamarind Seed Moisturizer, and Delicate Facial Cleanser are three of my favorite products. They have a"gifts under $35 section" which you can find here.
Use code NBM for $15 off your purchase.
SHOP LUMINANCE ORGANIC SKIN CARE
---
Coyuchi Eye Mask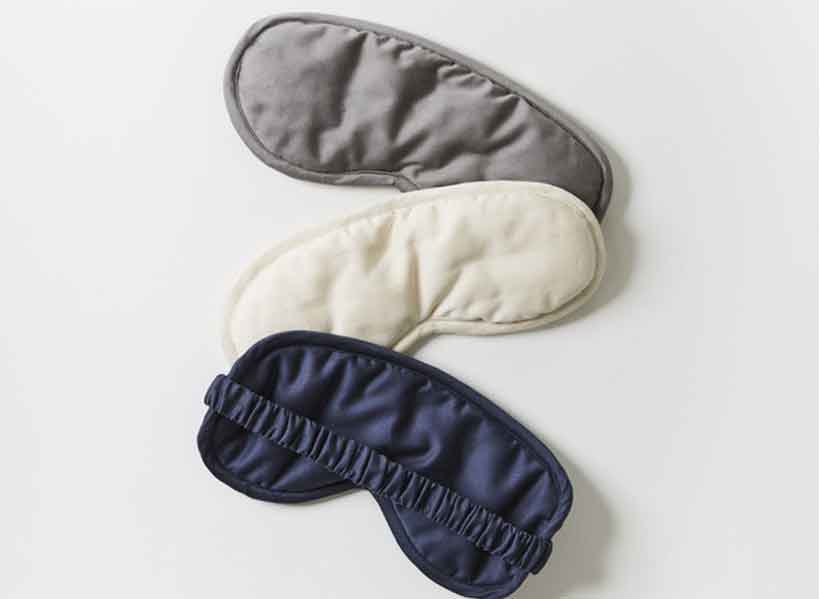 The Coyuchi eye mask is a must-have if you are sensitive to light when sleeping. Most eye masks are made of synthetic materials. You can sleep well knowing this eye mask is made of organic cotton and is GOTS certified.
---
Kooshoo Organic Hair Ties
Kooshoo organic hair ties are made with organic cotton and natural rubber. They are slightly bigger and thicker than my synthetic hair ties. They hold my hair much better than any other hair tie I have had.
I am so happy I found these and they are one of my favorite items that I have!
SHOP KOOSHOO ORGANIC HAIR TIES
---
Poofy Organics Nail Polish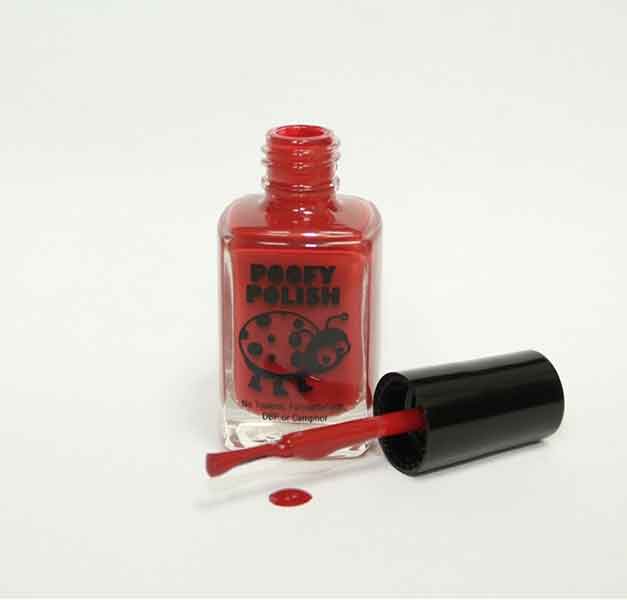 Poofy Organics Nail Polish is free of the major toxins found in conventional nail polish such as formaldehyde, toluene, DBP (phthalates), formaldehyde resin, TPHP, xylene, parabens, fragrances, etc. You can feel better about painting your nails with this nail polish!
SHOP POOFY ORGANICS NAIL POLISH
---
Au Naturale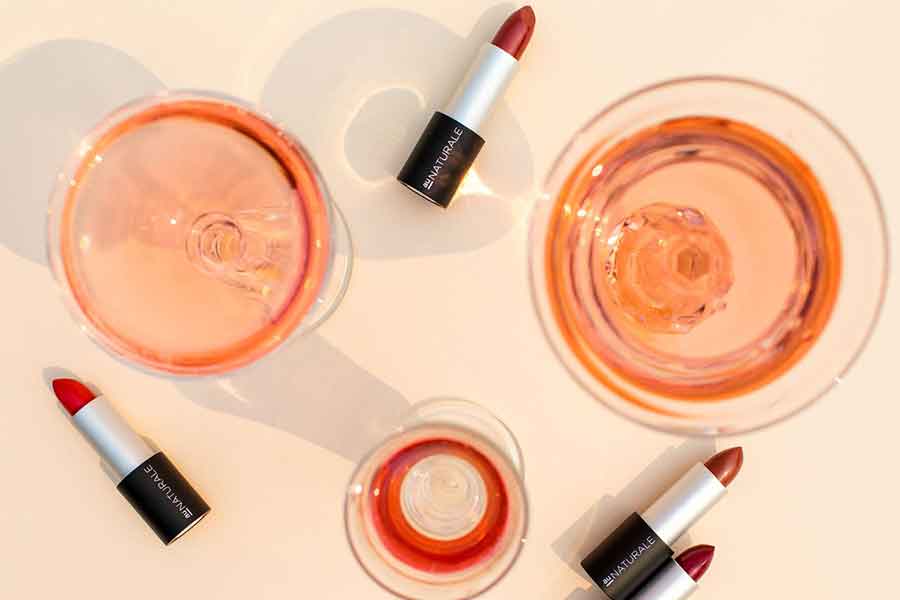 Au Naturale is a great natural, clean beauty brand with a wide variety of makeup. They make a power-free eye shadow that I really like using.
---
Toups and Co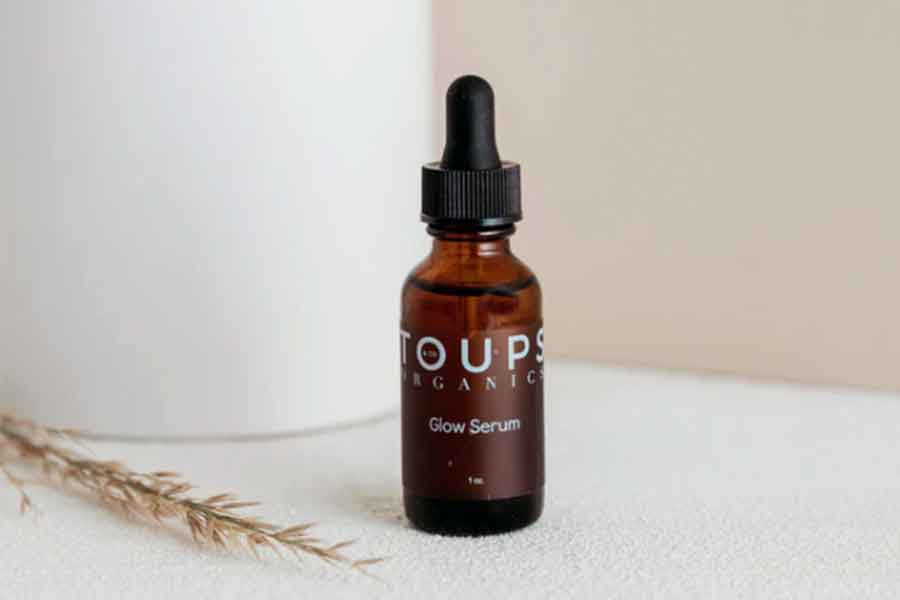 Toups and Co makes clean, organic makeup and skincare products. Their mascara is one of my favorites!
---
Moon Valley Organics
Moon Valley Organics has organic lotions, chapsticks, cleansing body bars, and soaps. I have not been disappointed with anything of theirs. All items are made locally in Washington state and are certified organic.
You can receive 20% off your first order using this link.
Some Moon Valley products are also sold on Amazon.
---
Dry Brush
Dry Brushing has many benefits including skin exfoliation, lymphatic drainage, cellulite reduction, and relaxation/self-care. The Organic Pharmacy vegan dry brush is a great gift idea! See my dry brushing guide for how-to tips.
SHOP ORGANIC PHARMACY DRY BRUSH
---
Gua Sha Facial Lifting Tool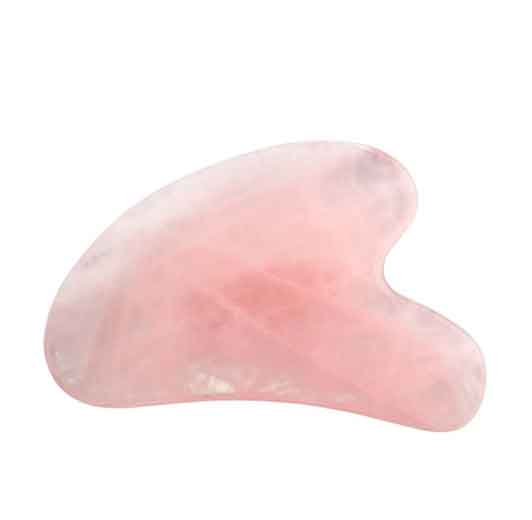 The Mount Lai Gua Sha Facial Lifting Tool helps support elasticity, anti-aging, reduces puffiness, and firmness. Just using the Gua Sha is relaxing. This is a great self-care gift.
---
Solid Wood Hair Brush (plastic free)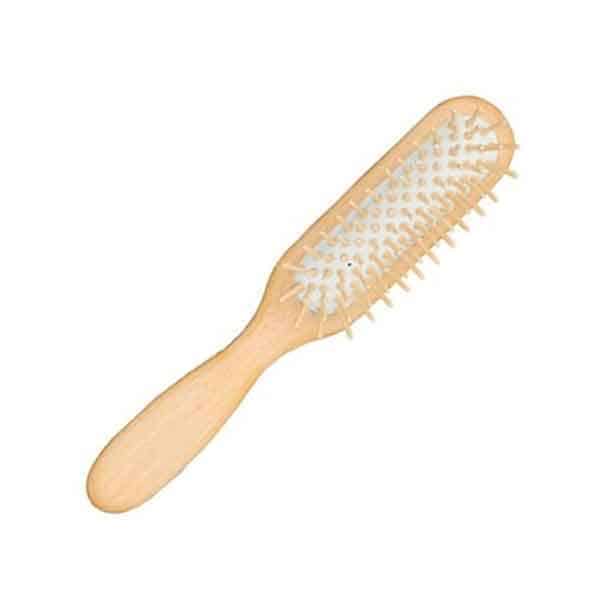 This solid wood, plastic-free, hairbrush is made in Germany. It has maple wood bristles and the body is made of beechwood and finished with a beeswax finish.
SHOP THE SOLID WOOD HAIR BRUSH
---
Clearlight Infrared Sauna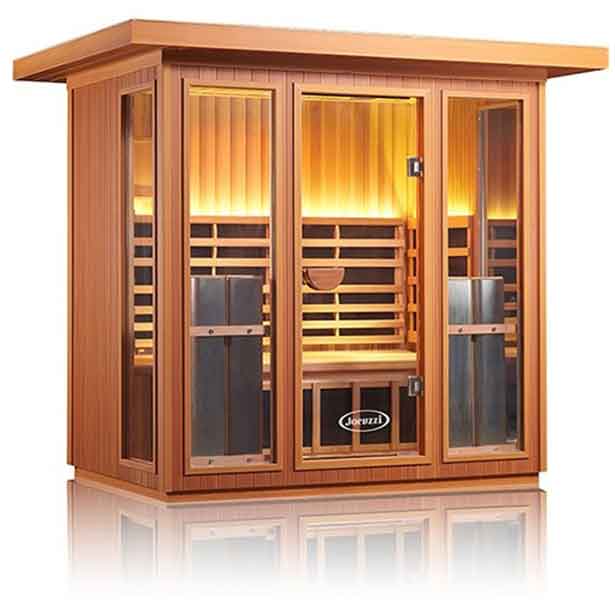 Clearlight saunas are made from solid wood, are no VOC, and are one of the lowest EMF saunas on the market (despite the marketing of many other companies). Saunas are an investment in your health but are a key for detoxing via sweat. This is one of the best investments I made for my health. Saunas start at $4,199.
Mention Natural Baby Mama at The Sauna Life (an authorized Clearlight dealer) for a discount.
---
Red Light Therapy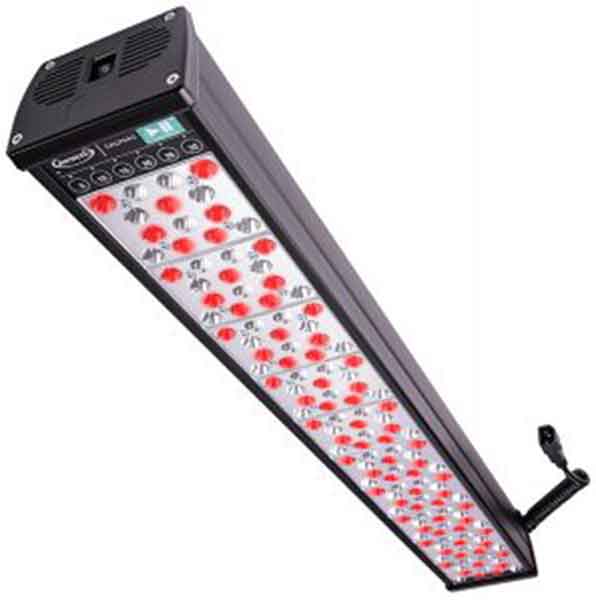 Red light therapy has a number of benefits from skin health to anti-aging to inflammation reduction to help with specific medical conditions. Some of my favorite brands for Red Light are:
SHOP CLEARLIGHT JACUZZI RED LIGHT
Memberships and Experiences:
---
Dry Farm Wines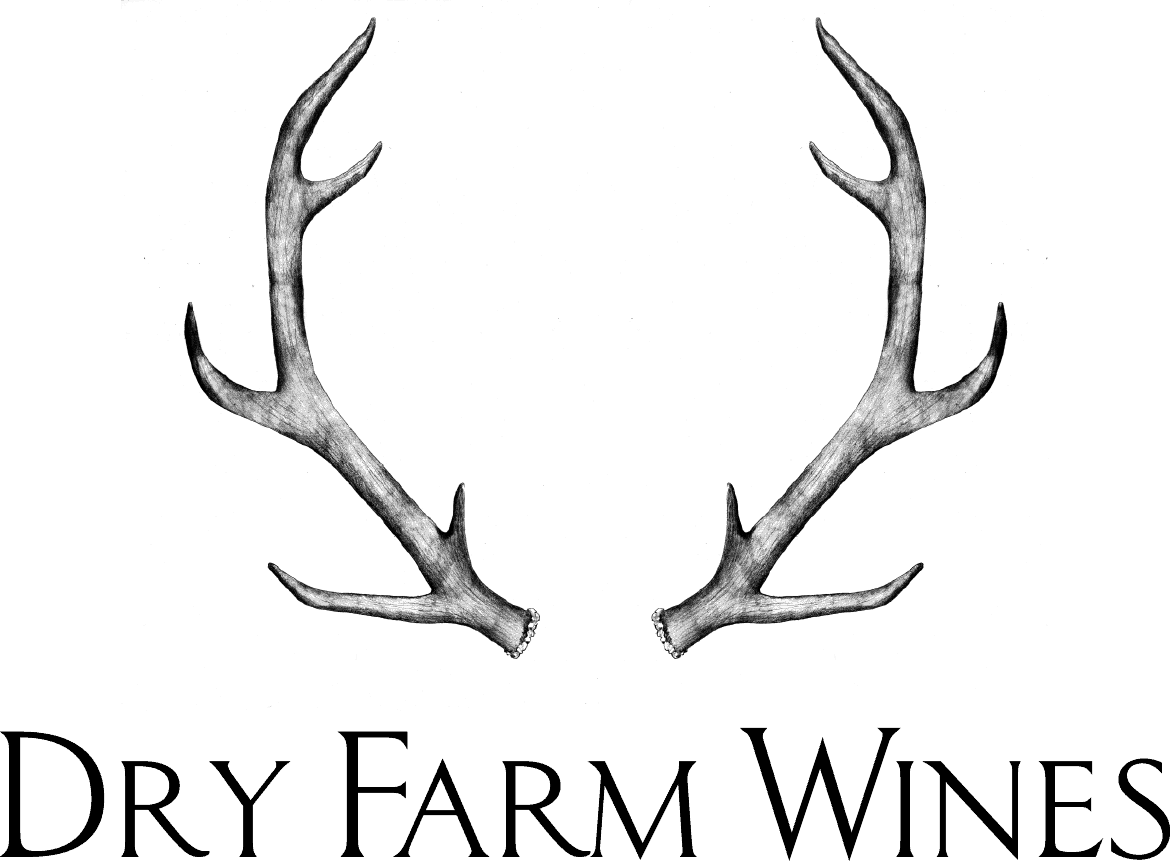 Dry Farm Wines is a unique wine club where Dry Farm Wines sources wine from small, organic farms. They lab test each batch of organic wine to ensure purity.
Dry Wines are sugar-free, low sulfate, and monitored to keep the alcohol content less than 12.5%. They are Paleo, low-carb, and Ketogenic.
By using this link you can also add a bottle to your order for a penny!
---
Non-Toxic Living Consultation with Shannon of Natural Baby Mama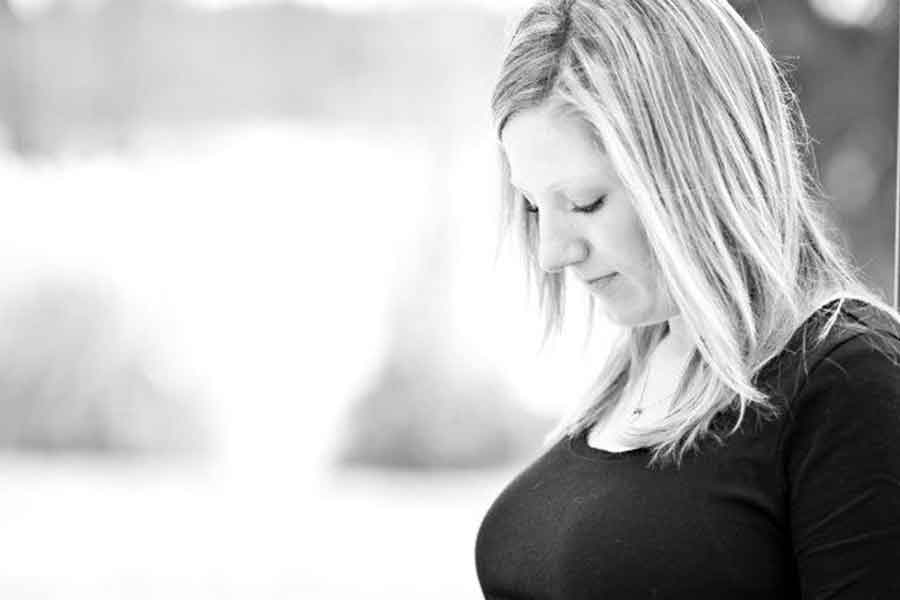 A non-toxic living consultation can help reduce overwhelm around non-toxic living so you can have peace of mind that you have created a healthy home for your family. Do you need help deciding where to start and how to prioritize? Do you have a list of specific questions? Do you need help with a specific room in your house or how to navigate a remodel? Book a consultation here, prices start at $99. If you would like a gift certificate, please email [email protected].
---
Organic Spa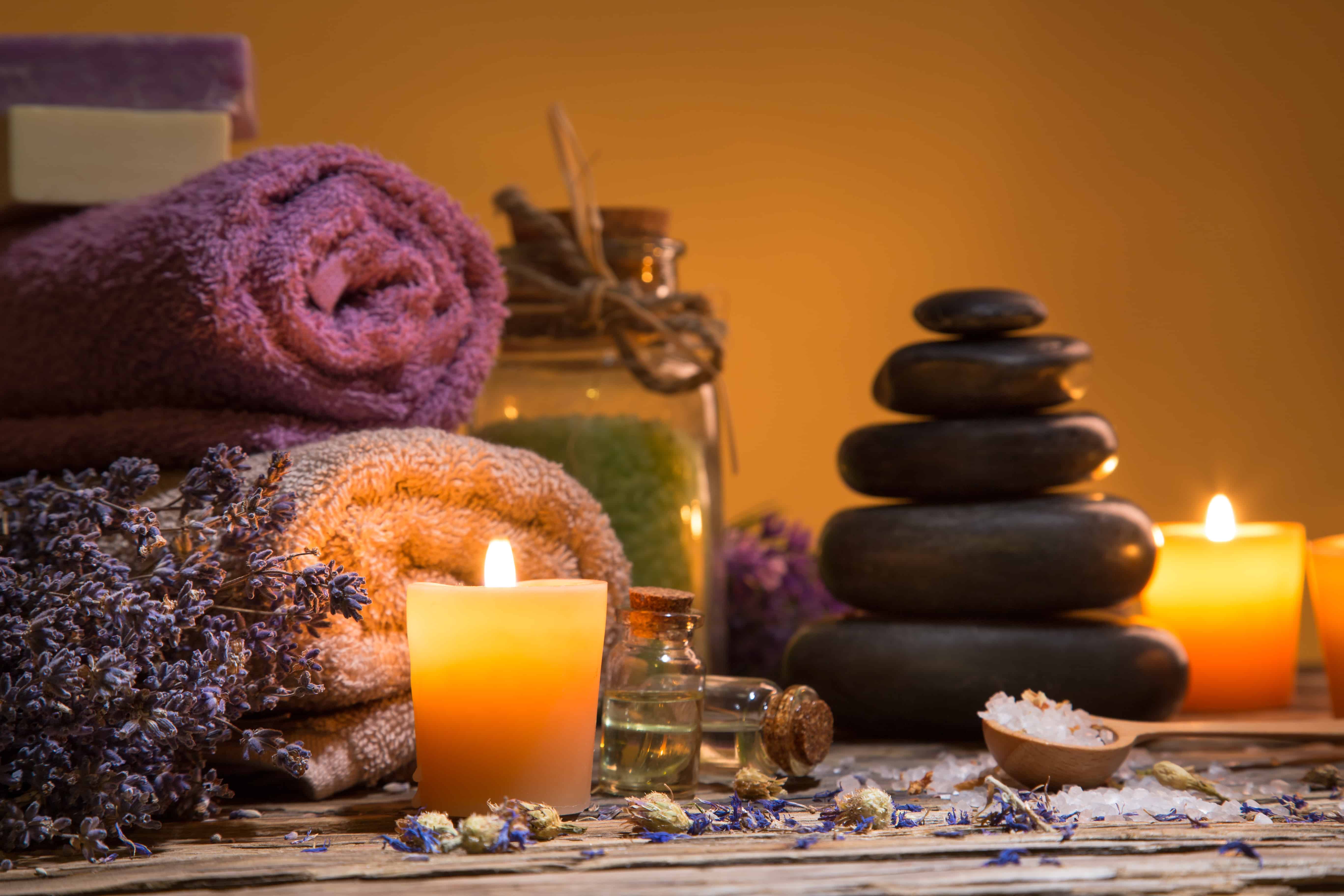 I love time away at the spa. I try to find organic, or naturally minded, spas if possible.
Massage oils (and many products at spas) are loaded with toxins including parabens which are linked to a host of issues including cancer. I always bring my own organic coconut oil in a small jar when getting a massage. It's an easy step to take to avoid toxins.
---
DIY Vanilla Coconut Sugar Scrub: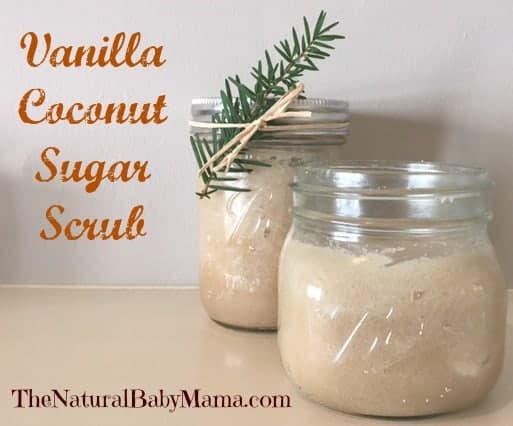 This simple, easy DIY recipe to make a vanilla coconut sugar scrub can be found here. This is one of my favorite gifts to make and give to people. I generally make 8-10 jars of this scrub around the holidays.
My kids also love using in the shower, and I love that it is 3 ingredients and all organic (unlike many store-bought bath goods).
---
Pin it for later!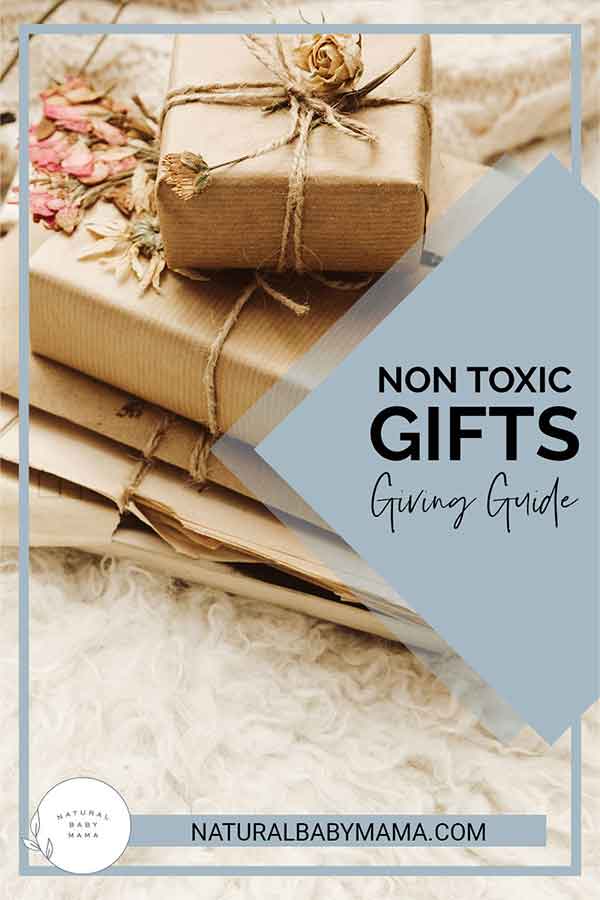 RELATED POST TO NON TOXIC GIFTS