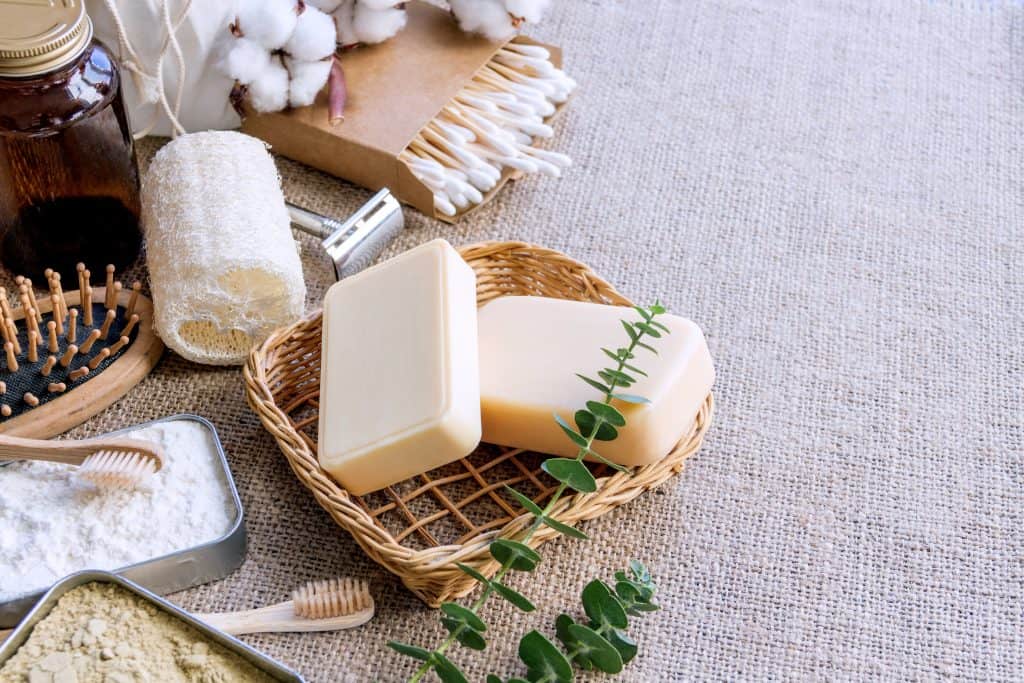 Wouldn't it be great if you had a preplanned list of non-toxic essentials? In this guide, you'll find non-toxic living must-haves that are eco-friendly for the planet but also practical, so they're not gathering dust somewhere at this time next year.
Since my readers often ask what my favorite products are and why I use them, I put together a guide of my favorite non-toxic must-haves for your entire family.
Use this guide for yourself, holidays, or any special occasions and bookmark it for reference later.
You'll find my favorite products from personal care essentials, hair-ties, and necessities for a non-toxic home. These are the favorites I love and use daily. From large to small must-haves, you'll find something for everyone in your home.
This post may contain affiliate links. Please see my full disclosure policy for details.
If you're looking for more information on non-toxic products, take a look below or skip right to the best lists here:
Why Non-Toxic Products?
There's a lot to think of when raising healthy families, but one of the best things we can do is begin with a healthy home environment. There's a constant stream of chemicals, additives, and pesticides in our environment, food, and products.
Sadly, there are also many greenwashed products out there. Over the years, I've found truly non-toxic products I can't live without, so I've put them together in this guide.
In addition to taking a look at my must-have products, below are some other guides I've put together to find non-toxic products for yourself or your loved one:
Non-Toxic Living Must-Have Essentials for Every Budget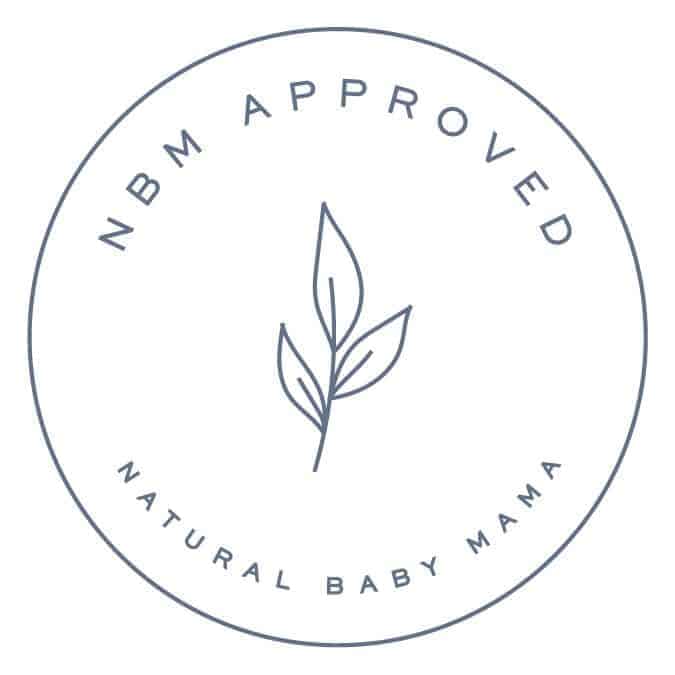 Non-toxic products can be more expensive, but they last longer and protect your loved ones from an accumulation of toxins in their body and environment.
That's why I separated my non-toxic living must-haves below by price tag. Below you'll find small items to large household essentials.
If you're new to non-toxic alternatives, you'll find some new favorite products. If you're already detoxifying your home; introducing your family to healthy living through these non-toxic essentials is one of the best gifts you can give.
Must-Haves Under $10
You'll be surprised how simple it is to swap non-toxic products for natural alternatives with these essentials under $10. They're an ideal introduction to non-toxic living for yourself or a loved one.
---
1. Big Dipper Beeswax Candles
Conventional candles are a mix of proprietary chemicals that release a blend of cancer-causing compounds like formaldehyde and VOCs in the air. Beeswax candles are a safe alternative and make a great house warming gift. I love Big Dipper Beeswax candles.
SHOP BIG DIPPER BEESWAX CANDLES
---
2. Moon Valley Organic Hand Lotion
Moon Valley organic lotion bar is certified organic and can easily be carried anywhere. I love that it lasts such a long time!
Another great lotion is Dr. Bronner's Organic Magic Balm. It isn't just for hands; use it for chapped cheeks or anywhere that is dry. Dr. Bronner's uses zero toxic chemicals or fragrances and is certified organic.
SHOP MOON VALLEY ORGANIC HAND LOTION
---
3. Moon Valley Organic Chapstick
What you put on your lips is likely to be ingested, so gift yourself (or a loved one) with a non-toxic chapstick for colder days or sunburned lips. I always keep a Moon Valley chapstick in my bag. It lasts for hours and doubles as a lip moisturizer.
SHOP MOON VALLEY ORGANIC CHAPSTICK
---
4. Moon Valley Bar Soap
Moon Valley Organics is one of my favorite non-toxic soap brands. The bar soap is a household essential–I even take one with me on road trips. The bar soap cleans and moisturizes your body and I find it not as drying as other non-toxic soap brands.
Must-Haves Under $25
If you're new to non-toxic living, trying affordable alternatives is the best way to see how easy it is to begin. Below are the best non-toxic essentials under $25.
---
5. Kooshoo Organic Hair Ties
Did you know most hair ties are made from plastic and shed polyester that transfers to clothes and the environment? Kooshoo biodegradable hair ties are made of organic cotton and natural rubber. The best part is they hold my hair better than any other hair tie I've used (they also last longer than other brands).
They're machine washable and double as a bracelet. They are more expensive, but I find myself losing them less and having less guilt that they'll end up in a landfill.
SHOP KOOSHOO ORGANIC HAIR TIES
---
6. Nourishing Meals Cookbook
Nourishing Meals is my bible for vegetarian, vegan, seafood, and meat dishes. It includes over three hundred recipes and instructions and also tips on organizing your kitchen and storing food.
This cookbook will become a staple for anyone that wants to cook healthy meals for the entire family. All recipes are gluten-free and so good! This cookbook seriously changed our lives.
SHOP NOURISHING MEALS COOKBOOK
---
7. Simple Ecology Organic Tote Bag
The Simple Ecology organic shipping bag doubles as our beach bag, swim bag, and temporary diaper bag. It's washable, and it is GOTS certified.
I use this bag for everything. If you haven't switched to reusable bags, this is a great affordable option.
SHOP SIMPLE ECOLOGY ORGANIC TOTE BAG
---
8. Meliora Laundry Detergent
Conventional laundry detergent is full of toxins that disrupt hormones and cause skin irritation. You may not even know that you or someone in your family is sensitive until you switch to natural alternatives.
Meliora laundry powder is my favorite non-toxic clothing must-have. It's made with only three ingredients: baking soda, washing soda, and vegetable soap. You'll never switch back to toxic, smelly detergents again.
Read the full guide on non-toxic laundry detergent here
SHOP MELIORA LAUNDRY DETERGENT
---
9. Toups & CO Mascara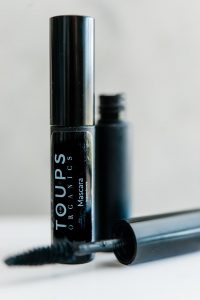 Conventional mascaras can cause itchiness, redness, and expose you to toxins. Since cosmetics aren't regulated for ingestion like food or drugs, they include toxins like formaldehyde, lead, mercury, and other heavy metals.
Toups mascara is made from organic and natural ingredients. It stays on all day, and it works just as well as my old toxic, conventional mascara. I was on a hunt for years that compared to my old mascara, and I finally found it in Toups Long Lash mascara. It's my one beauty essential.
---
10. Poofy Organic Eyeliner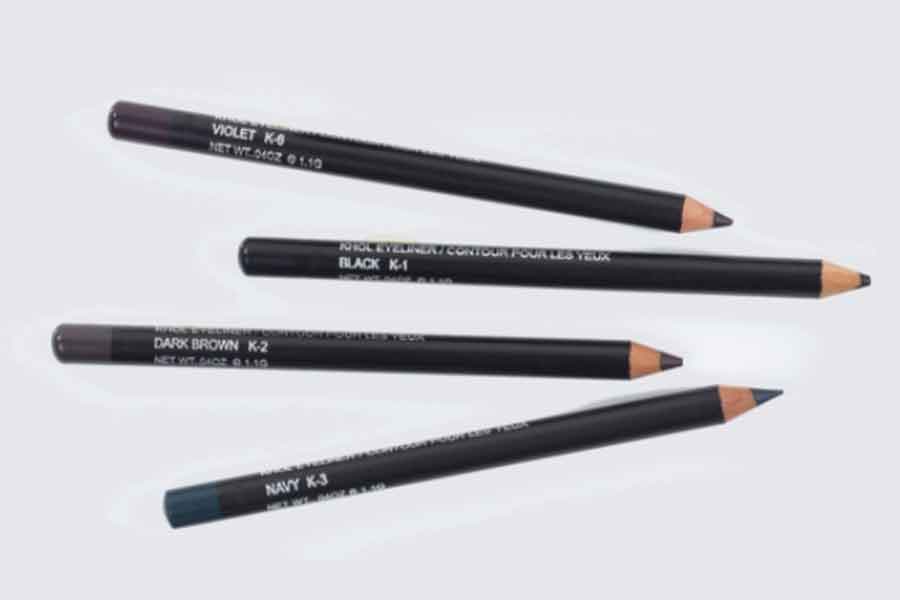 Poofy Organics sells organic, natural, and non-toxic personal care products, cleaning supplies, and makeup. They are one of the few natural makeup brands that consistently test for heavy metals and share their test results.
The Poofy Organic eyeliner works well and is free of toxins commonly found in conventional makeup brands.
---
11. Under the Nile Terry Wipes
These Under the Nile Terry wipes are made of GOTS certified organic cotton. I've used these since my children were babies. First to wipe up spit, then spills, now they are our go-to for everything.
We use them from everything from wiping tables and countertops to our paper towel alternatives. Over the years we have accumulated a lot of these, they wash well and have held up to a lot of use!
SHOP UNDER THE NILE TERRY WIPES
---
12. Fox Run baking sheet
---
13. Fox Run Mini Muffin Pan
Must-Haves Under $50
These must-haves under $50 will become your new daily essentials.
---
14. Hydroflask Stainless Steel Water Bottle
Hydroflask is my favorite, earth-centered company for water bottles. The stainless steel Hydroflask is lead and chemical-free, and it won't leach hormone-disrupting plastics into your water. Best of all, since it is insulated, it will keep your favorite beverage (or food) hot or cold for hours.
Find the full list of 21 non-toxic lunch essentials here
---
15. Merkur Safety Razor
Disposable razors are not only wasteful and bad for the earth but the moisturizing strip is full of toxins. Moving over to a safety razor is such an easy switch! Merkur is made in Germany.
---
16. Luminance Organic Skin Care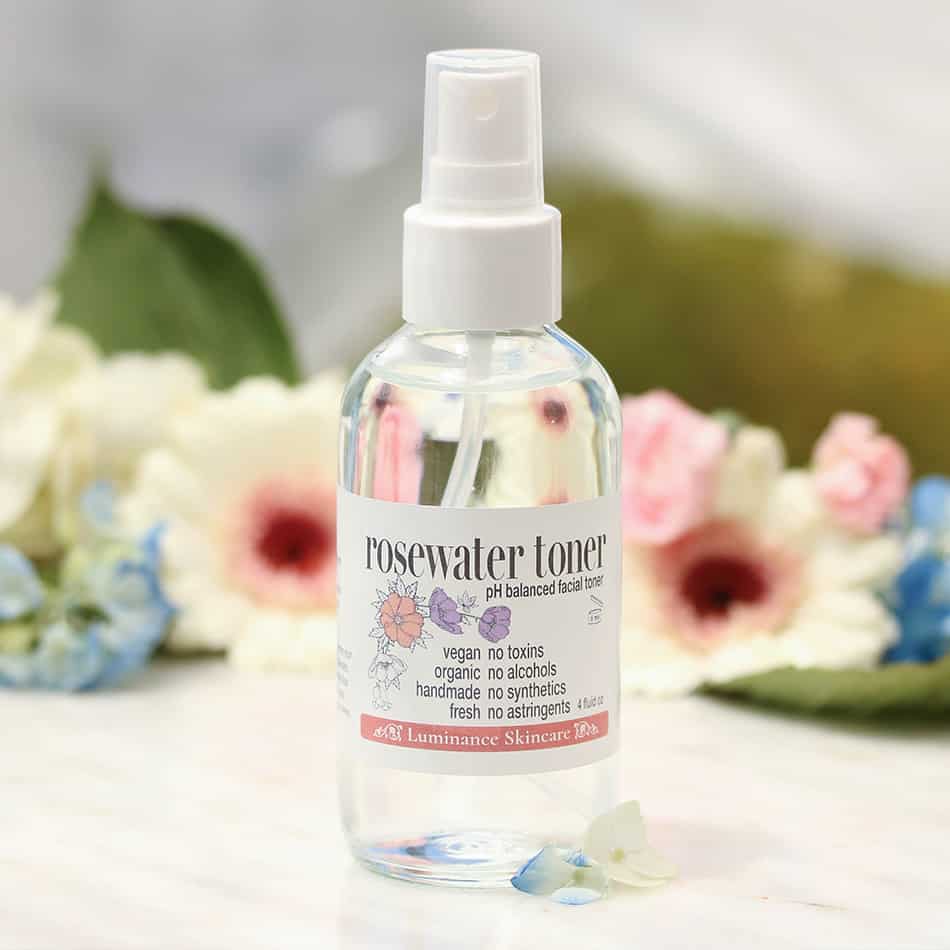 Luminance skincare is an affordable, organic brand with zero toxins. Every ingredient is organic, raw, and vegan. Conventional skincare products are full of Masking Scents that cover up the smell of chemicals in products, says Kim, the Luminance founder.
The Rosewater Toner, Tamarind Seed Moisturizer, and Delicate Facial Cleanser are three of my favorite products. They also make great gifts and a great introduction to non-toxic products. You'll also find an entire line of essentials under $35 on the Luminance website here
Use code NBM for $15 off your purchase.
SHOP LUMINANCE ORGANIC SKIN CARE
---
17. Under the Nile Organic Rug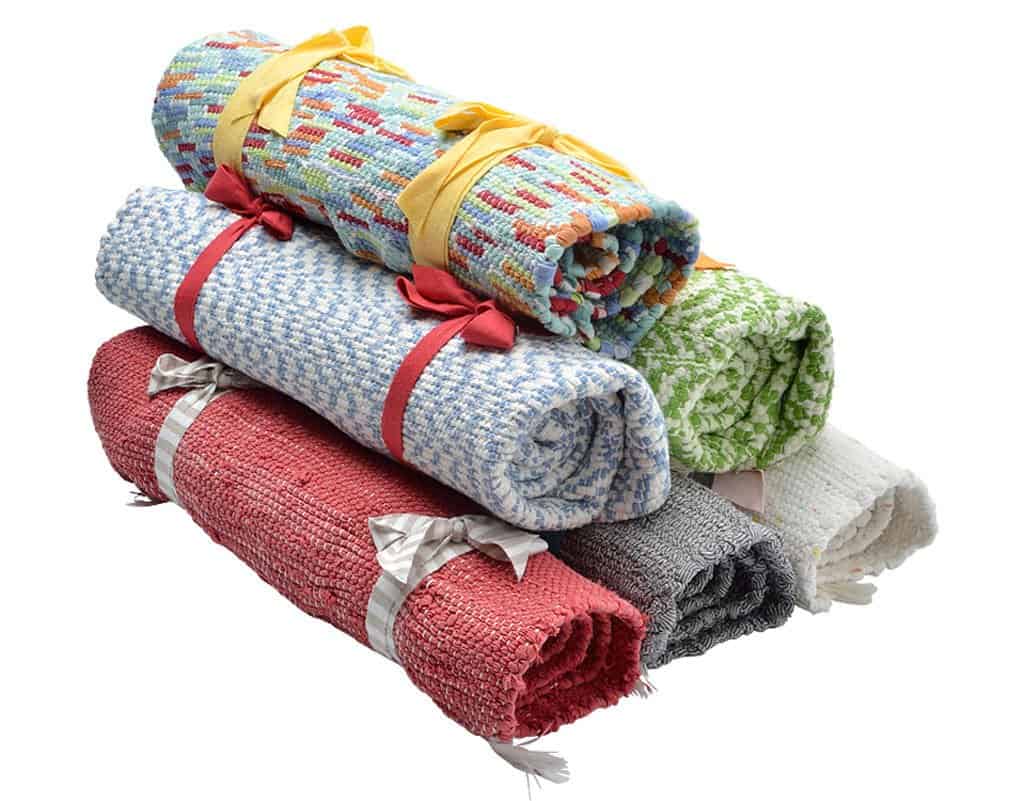 Under the Nile makes organic children's and home goods in Egypt. The small rug is perfect in front of the entryway or as a play mat.
My kids are in and out of the house all day and these rugs really help stop some of the dirt and debris. Plus, allergens like pollen and household dust get trapped in rugs, so I love that the Under the Nile rug is washable and folds up for easy storage.
This rug is often sold-out so you just have to keep checking back to see when they get new inventory.
SHOP UNDER THE NILE ORGANIC RUG
---
18. CRUNCHI SUNLIGHT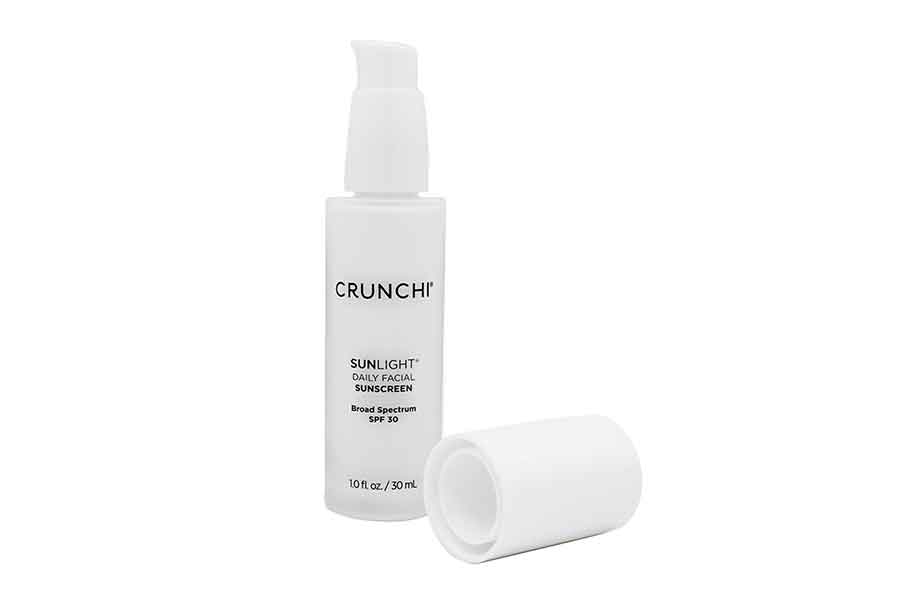 Organic, non-toxic sunblock for your face that rubs in (and doesn't leave a white sheen!).
---
19. Gua Sha Facial Lifting Tool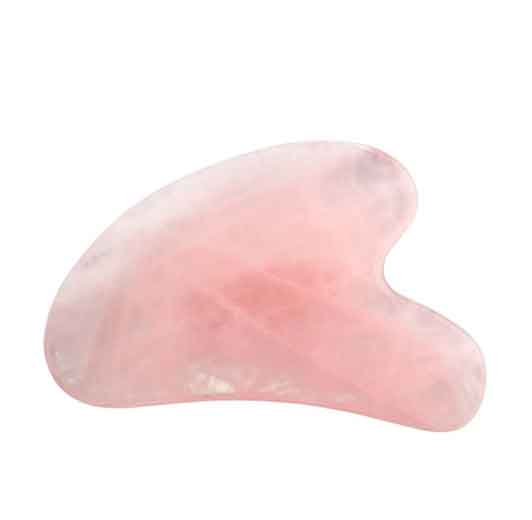 The Mount Lai Gua Sha Facial Lifting Tool is a relaxing tool has been proven to help relieve tension in the face, reduce puffiness and inflammation, and more. Just using the Gua Sha is a great self-care gift.
---
20. Crunchi Makeup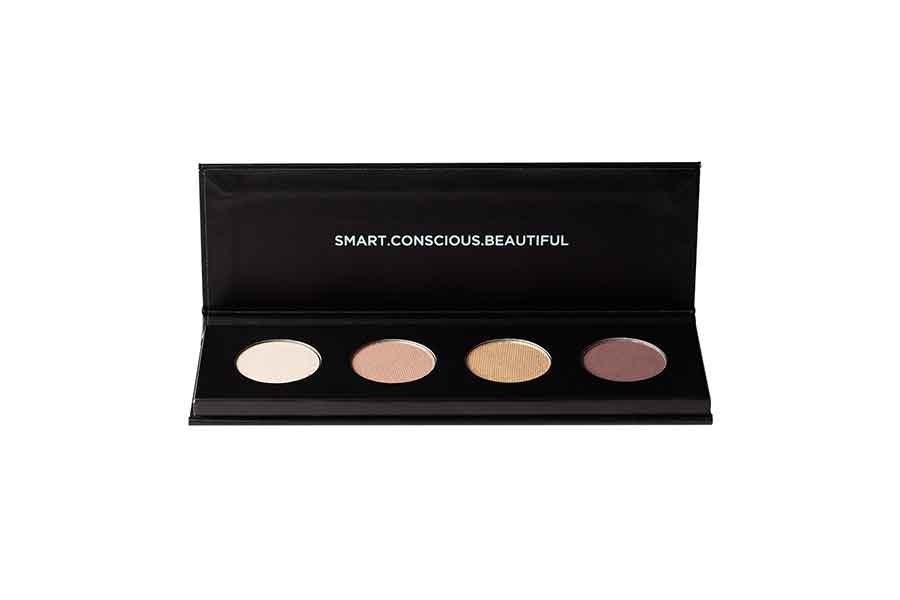 Clean, non-toxic beauty that tests for heavy metals and toxins. Prices vary from product to product.
Must-Haves Under $100
My favorite essentials under $100 are essentials that won't break or tear after one season. You'll buy less and won't create waste when investing in high-quality items for yourself and your family.
---
21. Terrathreads Organic Cotton Backpack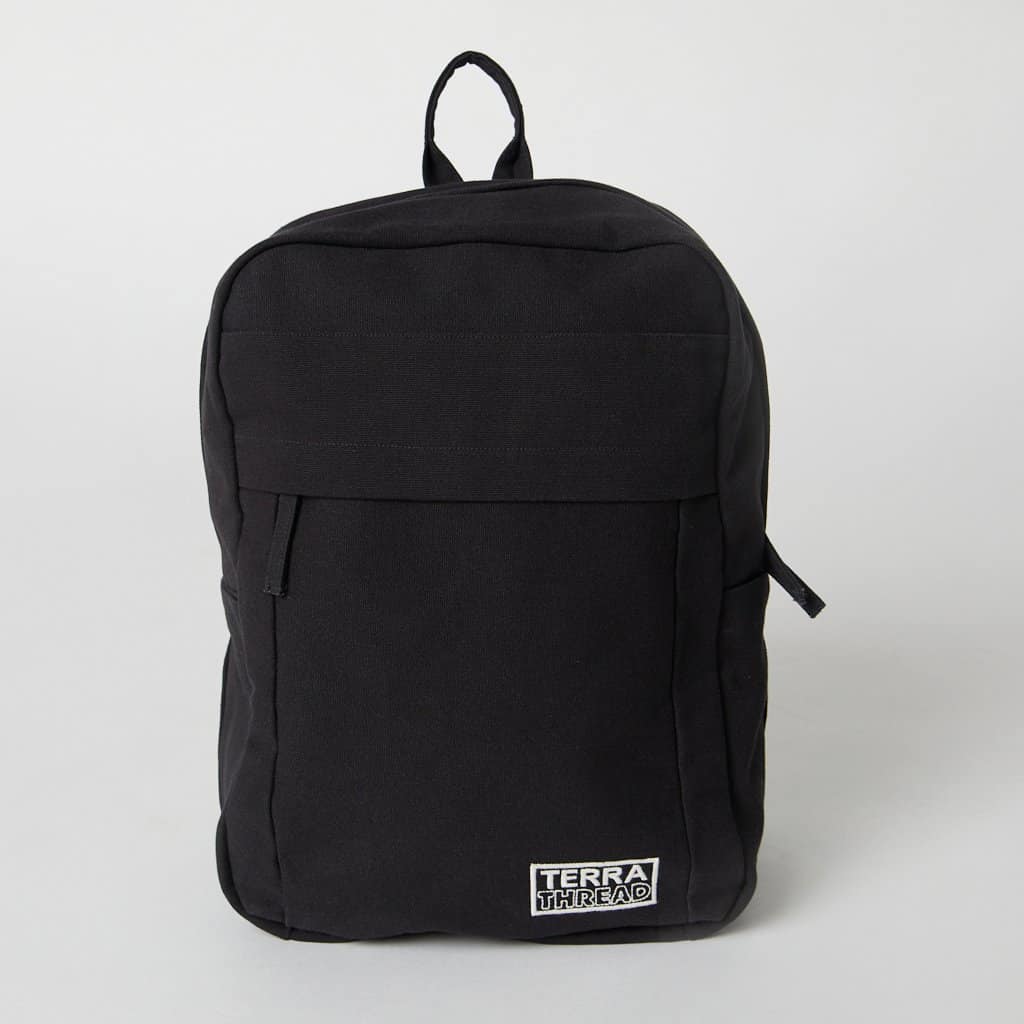 Terrathreads makes organic canvas backpacks, duffel, and gym bags. These are one of the few GOTS certified organic cotton backpacks.
The backpack can double as a diaper or travel bag.
SHOP TERRATHREADS ORGANIC COTTON BACKPACK
---
22. PACT Organic Go-To Pocket Leggings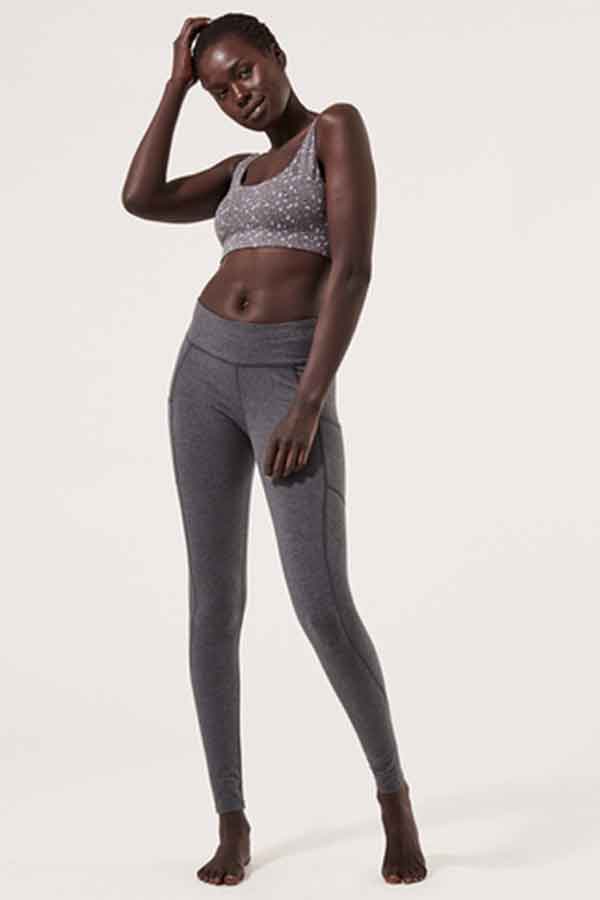 Leggings are the perfect lunger wear for the gym and at home. These PACT organic cotton leggings are one of my favorites because of the high waist, pill-free fabric, and side pockets! Pockets in leggings are amazing! Be sure to save 15% off with the code NATBABYMAMA15.
---
23. Allbirds Wool Shoes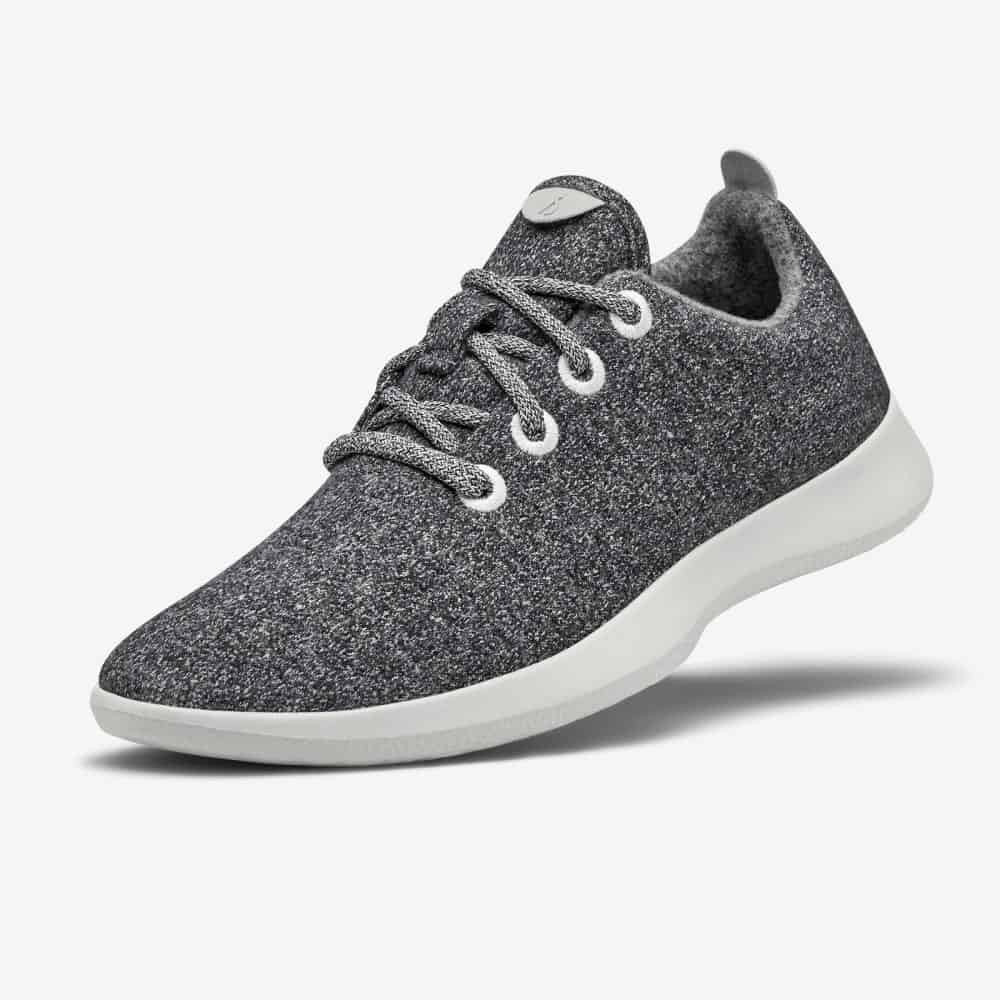 The Allbirds wool runners are made with a merino wool upper that's as comfortable as your household slippers. They come in men's, women's, and kids styles for everyone in your family.
---
24. Pyrex Baking Dishes
Pyrex baking dishes are one of the most used kitchen items in our house. We use them not only for baking dishes but storing leftovers. We also use them for cookies or any other desserts we make. It's the perfect alternative to non-stick or aluminum bakeware.
---
25. Anchor Hocking Glass Mugs
These glass mugs are lead-free, non-toxic, and durable. Sadly, many mugs have detectable levels of lead. The Anchor hocking mugs are a staple in our house.
SHOP ANCHOR HOCKING GLASS MUGS
---
26. I am Polished Facial Exfoliator by Crunchi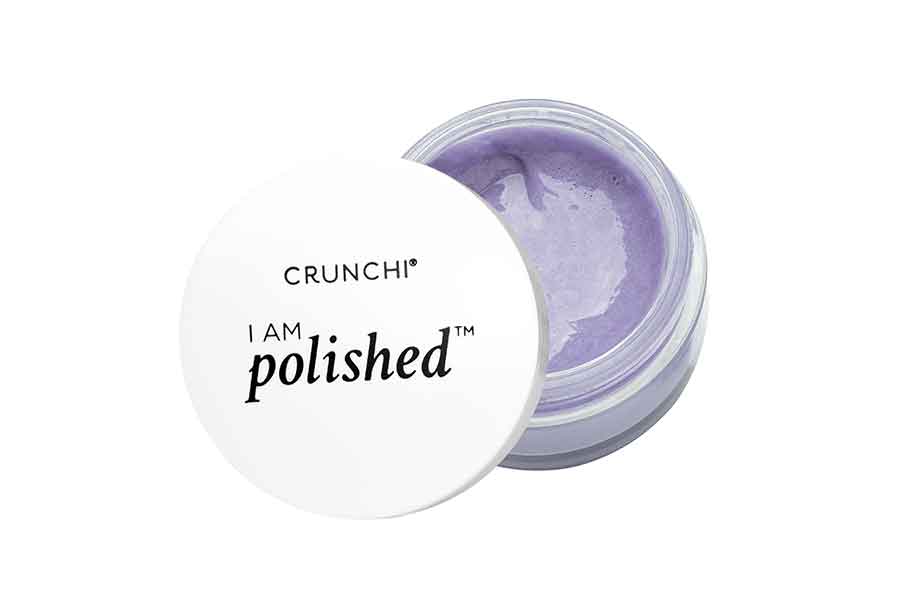 A clean, gentle face exfoliator.
SHOP I AM POLISHED FACIAL EXFOLIATOR
Must-Haves Over $100
If you've been wondering how to take the first steps to detoxify your home, these household essentials should be on your list.
---
27. Finex Cast Iron Pan
With good care, cast iron pans last for generations. Finex cast iron cookware is made in the USA and seasoned with organic flax oil, not GMO oils like other brands. Finex offers different sizes of cookware to fit your needs.
This is what we use as our non-stick pan, cast iron is all you really need!
Find the full list of the best non-toxic pots and pans here
---
28. Clean Air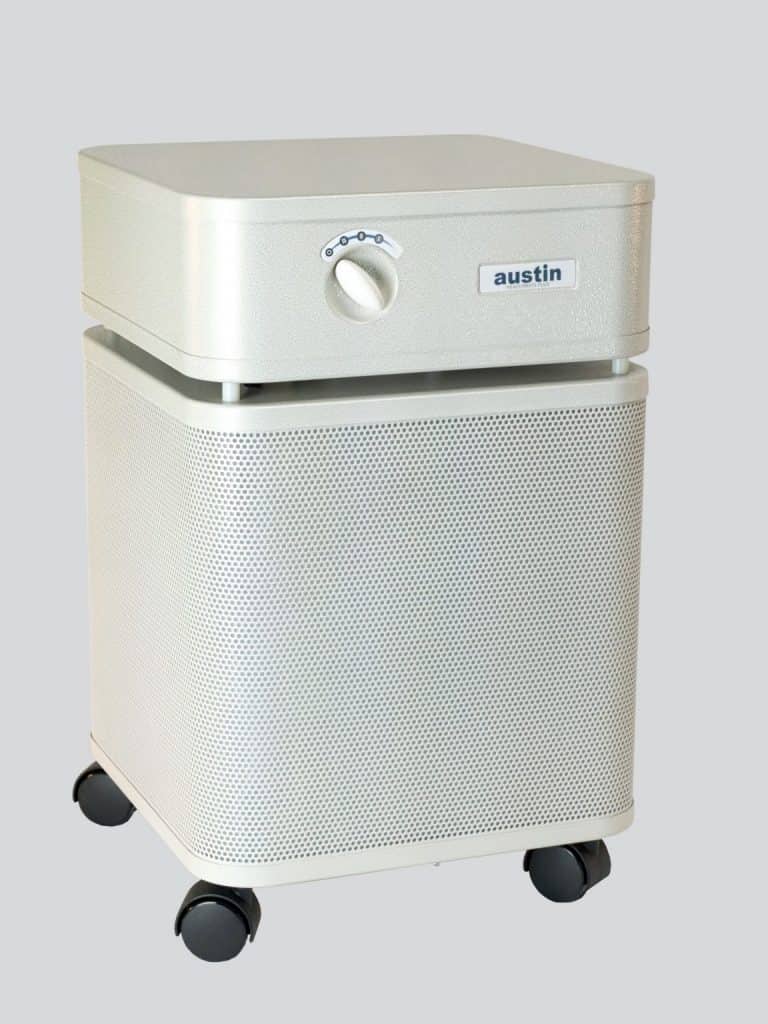 The best home air purifiers are the IQ Air and Austin Air. These filters trap VOCs, mold, viruses, and bacteria like the COVID-19 virus, so it's trusted by hospitals worldwide.
You can spend time with your family comfortably, knowing you're breathing the cleanest air possible.
I offer a discount code on both IQ Air and Austin Air, go here to get your discount code! You can buy Austin Air here.
---
29. Pure Effect Water Purifier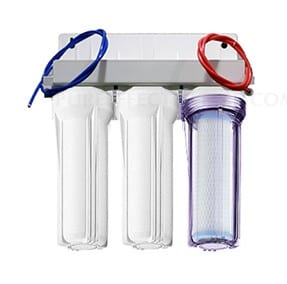 Drinking clean, filter water free of toxins is one of the most important things you can do for your health. Tap water has been shown to have countless numbers of toxins. If you are drinking from plastic water bottles, they results aren't much better. By getting a water filter, you will be cutting down on landfill pollution.
The Pure Effects water filter is the best for overall toxin removal and fluoride. I have personally tested this water filter multiple times.
Pure Effect has options for an above counter sink filter and an under-counter sink filter, whichever fits your needs best.
Read all about the best water filters and my water filter test results here.
SHOP PURE EFFECT WATER PURIFIER
---
30. Soaring Heart Organic Pillow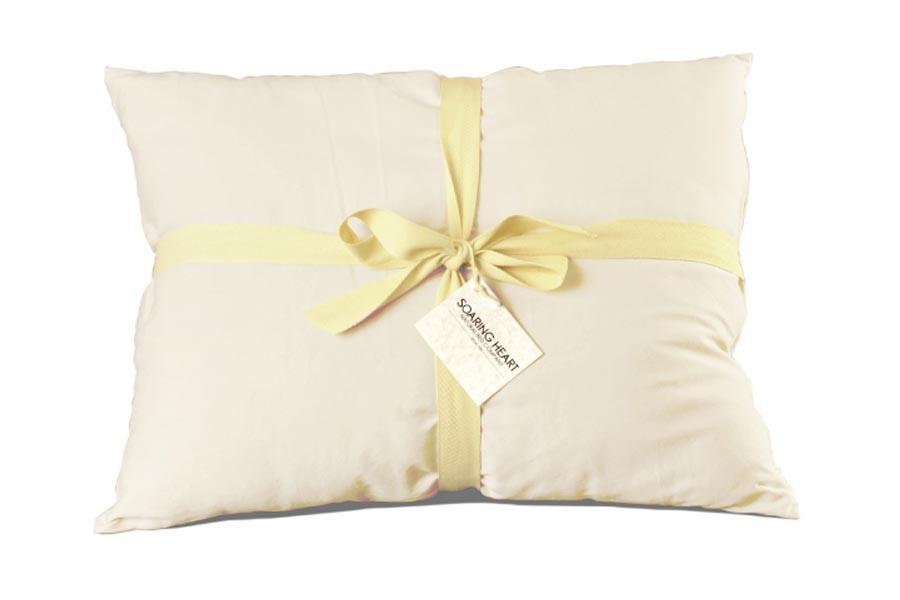 Your bed should be one of the most non-toxic places in your home. My favorite pillow is the Soaring Heart 100% organic GOTS certified wool firm pillow.
You do not want your head resting on toxins found in conventional pillows. Things like formaldehyde, pesticides, and petroleum-based products.
If you don't have an organic mattress already, that should be a top priority as well!
SHOP SOARING HEART ORGANIC PILLOW
---
31. Organic Mattress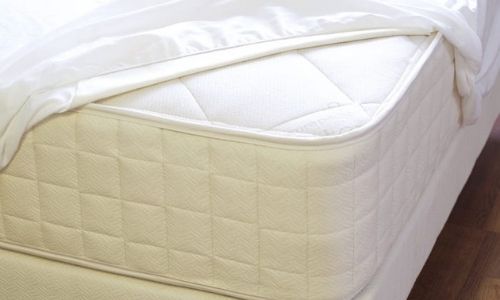 This is a big one but having your sleep environment be as non-toxic as possible is important. After all, we spend a lot of time sleeping each day.
Flame retardants aren't as commonly used in conventional mattresses anymore but some companies do still use them. In addition to flame retardants, VOCs and formaldehyde are common toxins in conventional mattresses. These toxins are linked to respiratory issues, endocrine disruption, and even some are linked to cancer.
Some of my favorite certified organic mattress companies are:
I hope you found this non-toxic living must-haves round-up helpful. Which one of my favorite products is on your wishlist? Are there any other non-toxic products you love? Leave a comment below with your favorites.
Also, check out the Natural Baby Mama Amazon Storefront for vetted non-toxic living products.
Pin it for later!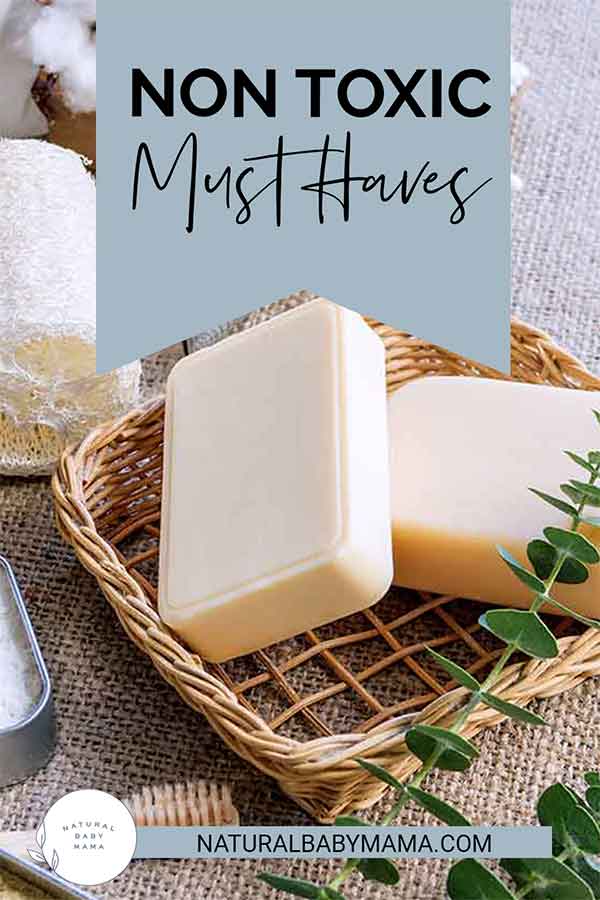 RELATED POSTS TO NON-TOXIC MUST HAVES