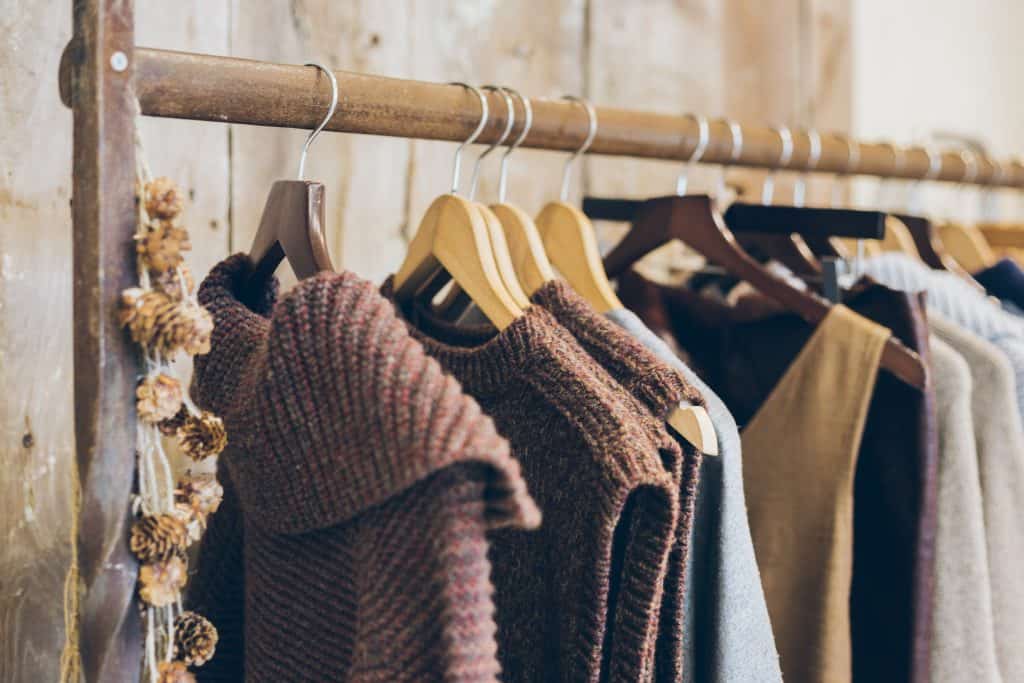 We know the products we bring into our lives can significantly impact our health for the long term. We consider eating healthy, pesticide-free food, and using natural cleaning products. But what about our clothes? Below you will find the best organic clothing brands for adults.
The textile industry is known for polluting the environment with toxic chemicals like AZO dyes, pesticides, Perfluorinated chemicals (PFCs), & formaldehyde, to name a few.
Since your skin is the largest organ in the body, whatever you put on your skin will absorb into your bloodstream. Buying certified organic clothing is so important.
Shopping for non-toxic, organic clothing brands can be confusing. From the fibers in your clothing to how your clothing is finished, there are multiple things to consider. Figuring out how to protect yourself from toxic clothing can be stressful.
I've created this guide to help you sort through the details and find the best organic clothing brands for you!
This post may contain affiliate links. Please see my full disclosure policy for details.
What to Avoid When Shopping for Non-Toxic Clothes
The amount of toxins found in fashion is vast. The fashion industry is the second-largest pollutant on the planet, coming in second to oil. Below you will find a list of toxins to avoid when looking for sustainable clothing.
AZO Dyes
Azo dyes are banned in the United States, but they are still used in countries like China, India, Argentina, and Korea. Azo dyes contain heavy metals like lead and produce compounds known as aromatic amines that have been linked to cancer – specifically liver and bladder cancer.
Along with this, Azo dyes don't break down in the environment. They have been known to negatively affect animal and plant life in regions where Azo dyes are used for manufacturing.
Pesticides
Conventional (non-organic) cotton is the most pesticide-ridden crop in the world. Over $2.6 billion worth of pesticides are used on conventional cotton per year. 7 of the 15 pesticides are considered carcinogenic (cancer-causing) by the Environmental Protection Agency (EPA).
The World Health Organization estimates 20,000 people die from pesticide poisoning every year, while another 1,000,000 suffer adverse side effects from pesticide poisoning each year.
Perfluorinated chemicals (PFCs)
Perfluorinated chemicals (PFCs) are added to clothing to reduce wrinkling and increase water resistance. You most often find this chemical in outerwear. PFCs are the same chemicals used in Teflon and have been linked to cancer and kidney disease.
Formaldehyde
Formaldehyde is used for color fastening and stain resistance in clothes. It also keeps clothes from wrinkling or mildewing during shipment.
Formaldehyde is considered carcinogenic, which can lead to underlying health issues and disease.
Labor Issues and Fast Fashion
Fast fashion has become a trendy buzz-word in modern media, but most people don't fully understand the consequences of fast fashion. Fast fashion is coined as the process of replicating trends and producing low-quality clothing at a rapid rate. When this happens, corners are cut to increase the bottom line.
That's why clothes you buy at Forever 21, H&M, or other fast fashion empires only last a short time. With that decrease in quality, you have an increase in harmful chemicals and worker mistreatment.
Fast fashion leads to harmful toxins seeping into the regions in which the clothes are produced and regions in which they are distributed. Quite literally, some of the chemicals come out in the wash, polluting the environment.
Since most fast fashion comes from developing countries, workers who produce fast fashion are often mistreated and aren't being paid a fair wage.
Employees working in the fashion industry in developing countries like India and Bangladesh work with little to no ventilation. This allows for the inhalation of fibers and toxic fumes that can lead to illness. Most working conditions are so poor that fires and accidents happen frequently.
Child labor is highly utilized in fast fashion. One hundred sixty-eight million children are required to work worldwide, most of them in the textile industry. For example, in southern India, 250,000 girls work under the Sumangali scheme to earn enough dowry and a small living wage. The working conditions are less than ideal.
Real Negative Effects of Fast-Fashion
Over 1,100 garment workers were killed when a textile factory collapsed in Dhaka in 2013
Fifty workers have died, and another 1,000 are sick due to sand inhalation from denim factories in Turkey.
One hundred fourteen people lost their lives in a fire at the Bangladeshi firm, Tazreen Fashions, in 2013.
Fibers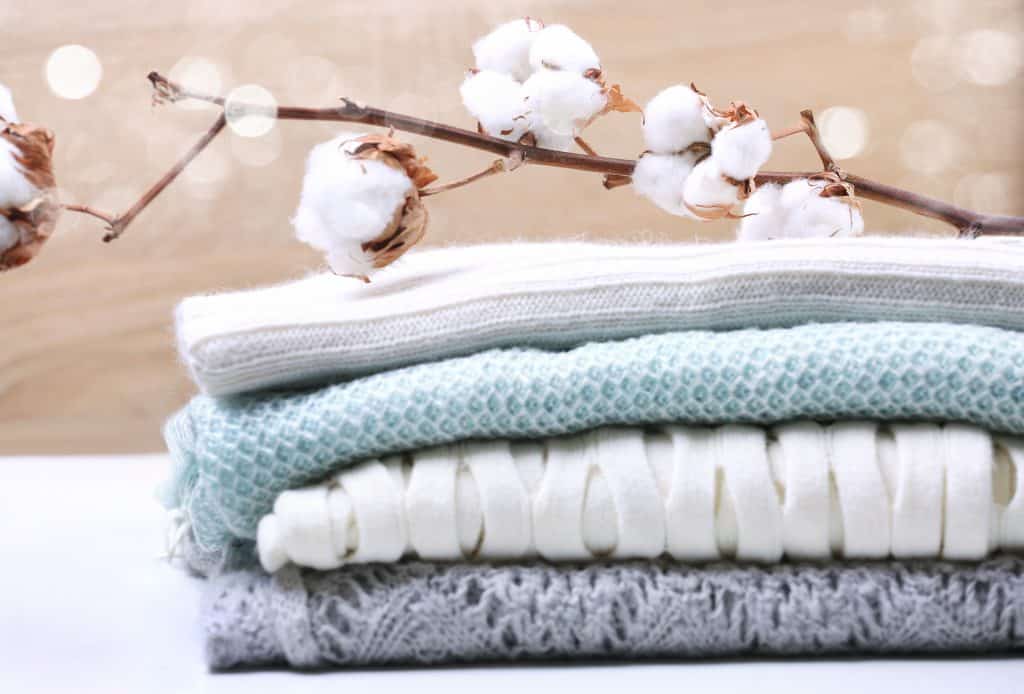 Much of fast fashion is made from synthetic fibers like rayon, nylon, polyester, and acrylic. These fibers are made from petroleum fossil fuels.
Synthetic fibers are linked to hormone disruption and cancer. These fibers are commonly cheaper than natural fibers like cotton or animal fibers like wool.
If you pay attention to tags, you may notice some fibers are being made from bamboo or organic bamboo. Some examples include bamboo rayon and bamboo cellulose.
While bamboo grows quickly and heartily, it's a chemically intensive process to produce the fibers needed to create clothing. These chemicals harm the environment and our health, so bamboo clothing, even organic bamboo, is much less "green" than they want you to think.
It's best to stick with organic cotton or organic wool clothing that has been certified.
To read more about different clothing fibers, see my post Is Organic Clothing Worth It?
What to Look for in Organic Clothing Brands for Adults
When shopping for organic clothing, look for GOTS certified, or Oeko-Tex certified organic clothing brands.
Finding certified organic clothing and sustainable fashion is harder for adults than children, but there are some organic clothing brands you can count on, which I will list below. If you can't find certified organic clothing, go for organic cotton or wool.
GOTS
GOTS is the highest standard for organic clothing. This ensures your clothing from fiber to finish is non-toxic.
Beware of the claims of GOTS organic cotton. That means only the organic cotton was grown to GOTS standard and not the final product. The dyes and finishing, if not to GOTS standards, can be filled with toxic chemicals.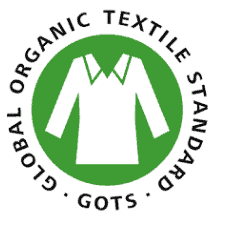 Oeko-Tex
Oeko-Tex is the next best certification for fibers. It limits hundreds of chemicals. Oeko-Tex does not require that fibers be organic, like GOTS does, so you can have synthetic fibers or conventional cotton that is Oeko-Tex certified.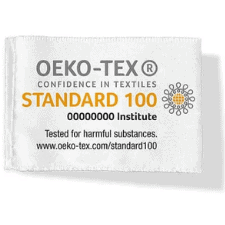 bluesign
Bluesign is a certification with a focus on environmental impacts and limiting toxins. GOTS & Oeko-Tex are stronger certifications but I like to look for BlueSign at a minimum.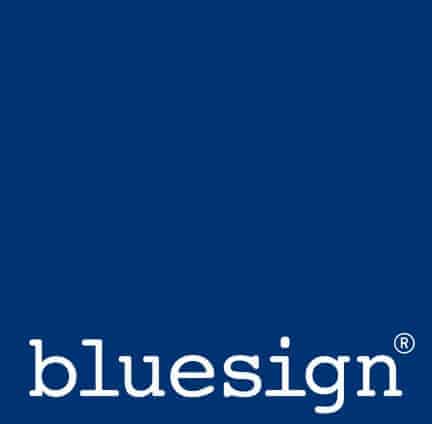 The Best Organic Clothing Brands for Adults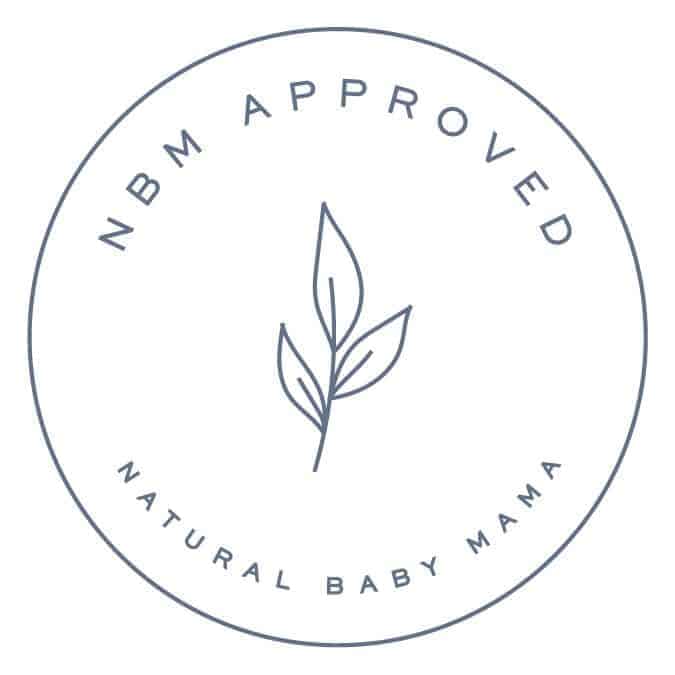 I always recommend reading the descriptions and checking tags. Some companies only sell certified organic clothing, while others have some organic clothing and have some non-organic clothing. So, it's important always to read what each piece of clothing is made of!
Below are the best organic clothing brands for 2021.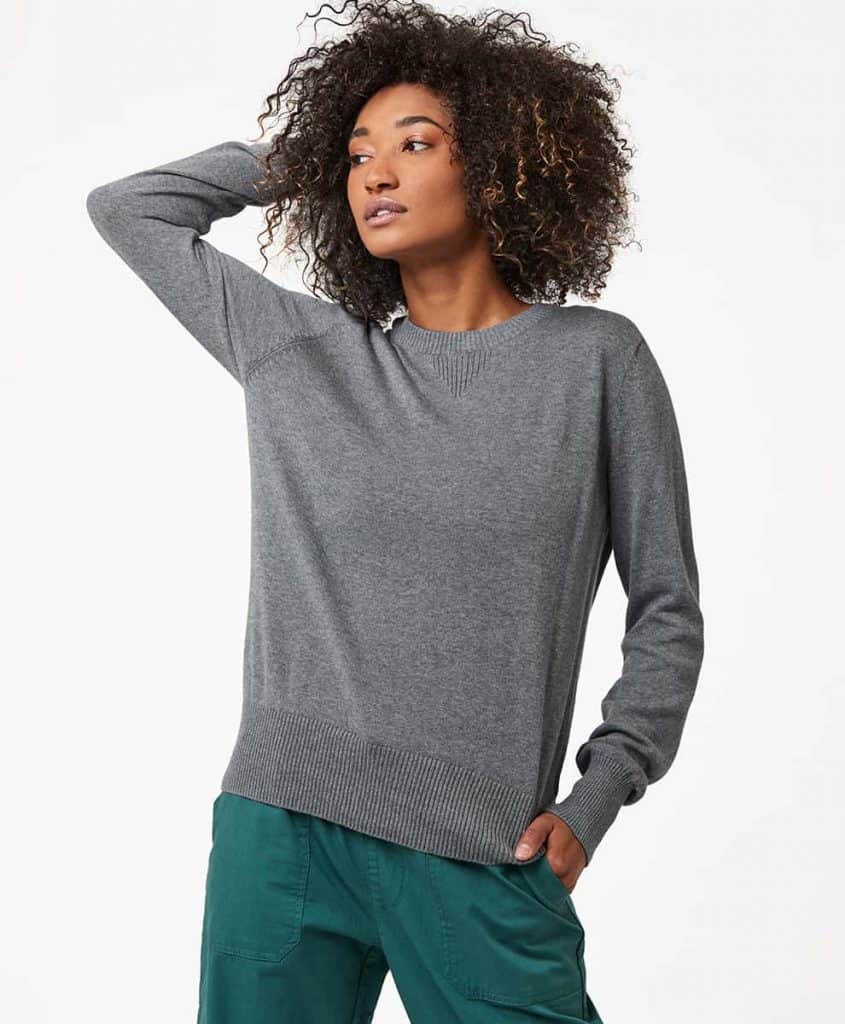 Pact is one of my favorite organic clothing brands for both my kids and myself! They offer a great line of adult options that include organic basics that last. They have GOTS certification for anything 95% organic cotton or more.
Read labels carefully, as not everything they carry is organic cotton. They also have organic cotton and polyester blends, which I avoid.
Discount Code: Be sure to save 15% off with the code NATBABYMAMA15.
---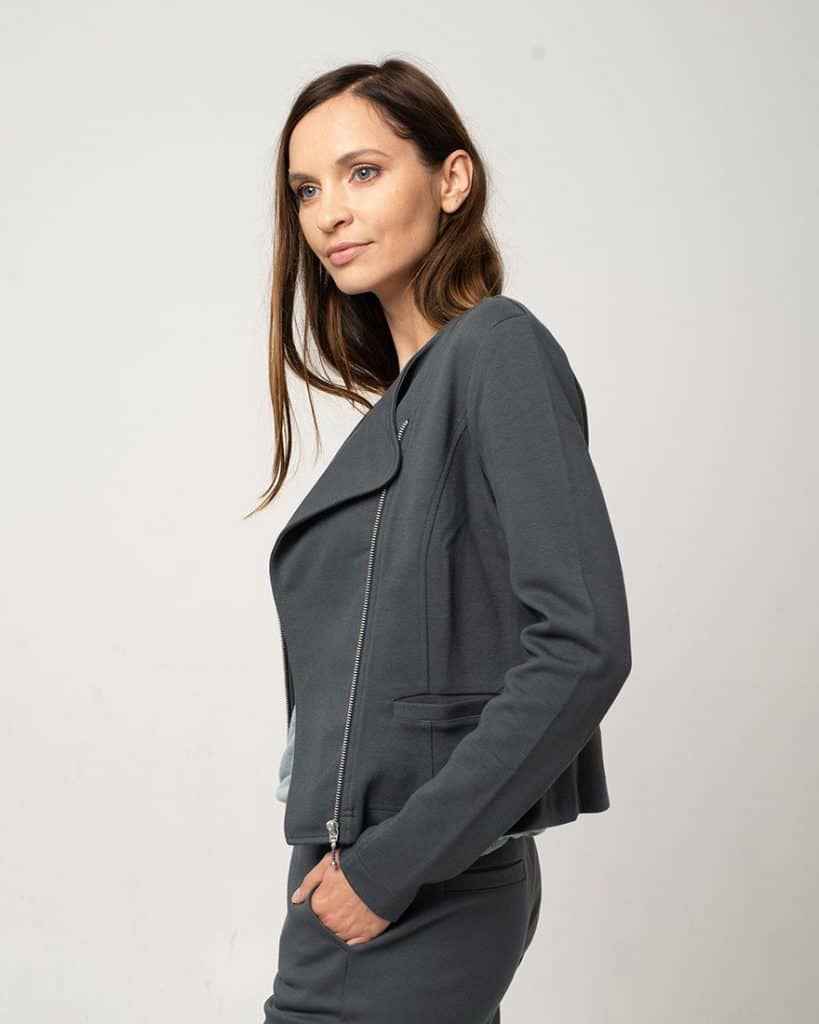 Jolie Kai has a great collection of high-quality GOTS certified organic clothing brands for women, men, and kids. I love the diversity in the products they offer!
You'll find brands like Living Craft and Disana, as well as many more GOTS certified organic clothing brands at Jolie Kai.
Discount Code: 15% off your first purchase with code NBM15
---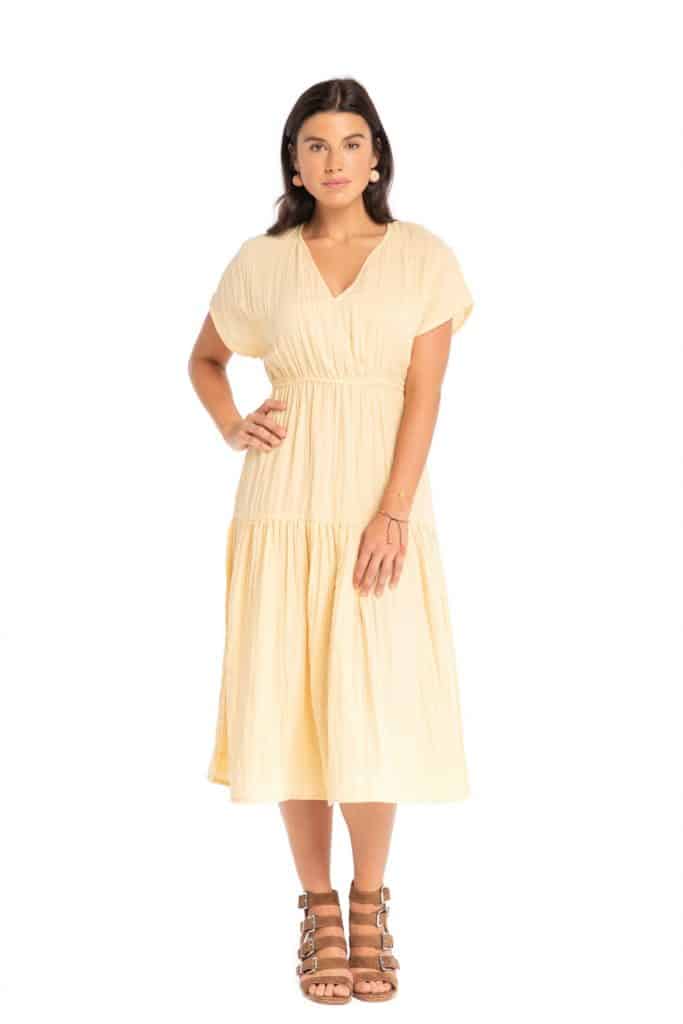 Synergy was the first northern California women's organic clothing brand to receive the GOTS certification. They have a fantastic lineup of everyday wear along with yoga and activewear.
---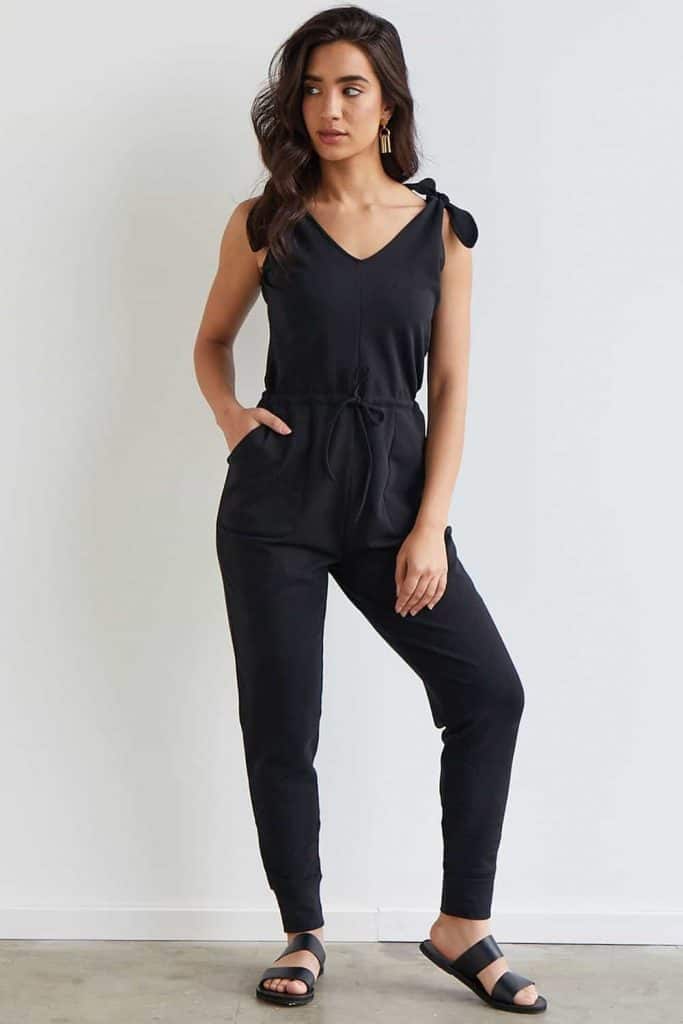 Fair Indigo uses organic cotton from its two family farms to make high-quality clothing that lasts. Each harvest is certified organic by Control Union Certifications B.V. of the Netherlands. The organic cotton is GOTS certified cotton, and Fair Indigo uses Oeko-Tex dyes.
---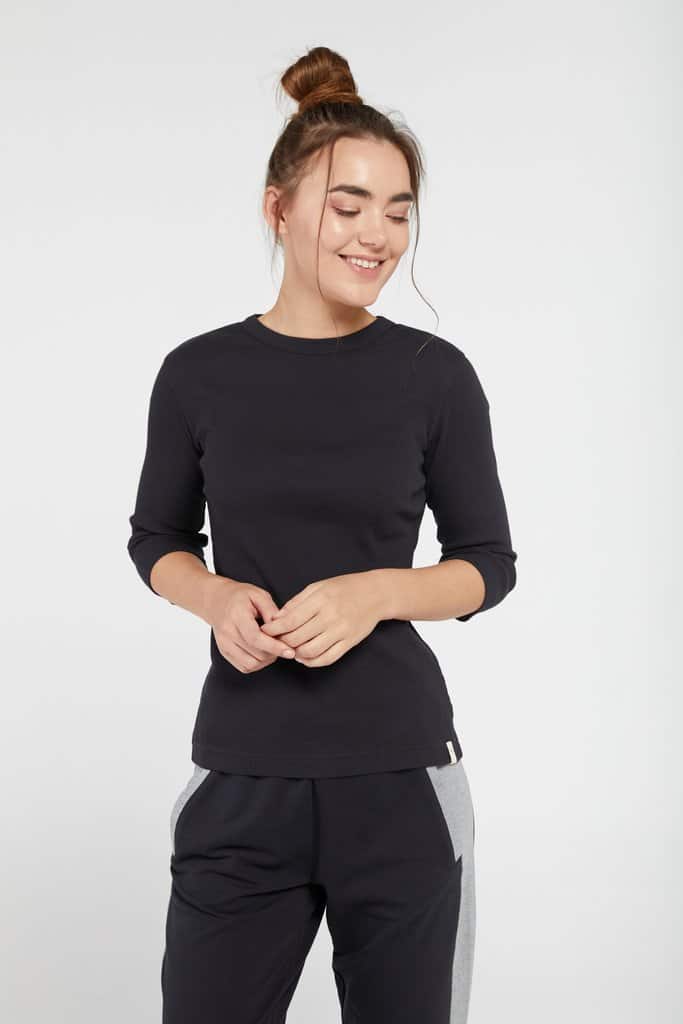 Satva offers fantastic athleisure, loungewear, yoga wear, and work out clothes for women and men. Satva is GOTS certified.
---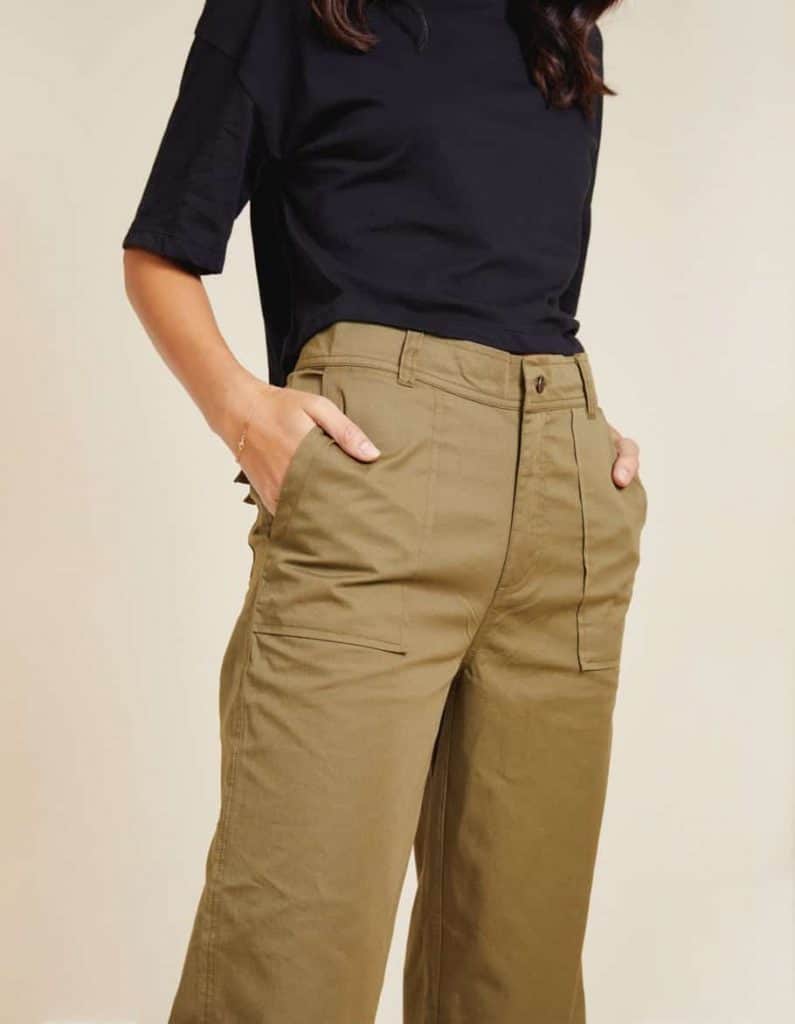 Yesand is GOTS certified, and they have a fun, edgy feel to their apparel. They work hard to stay where sustainability and fashion meet.
---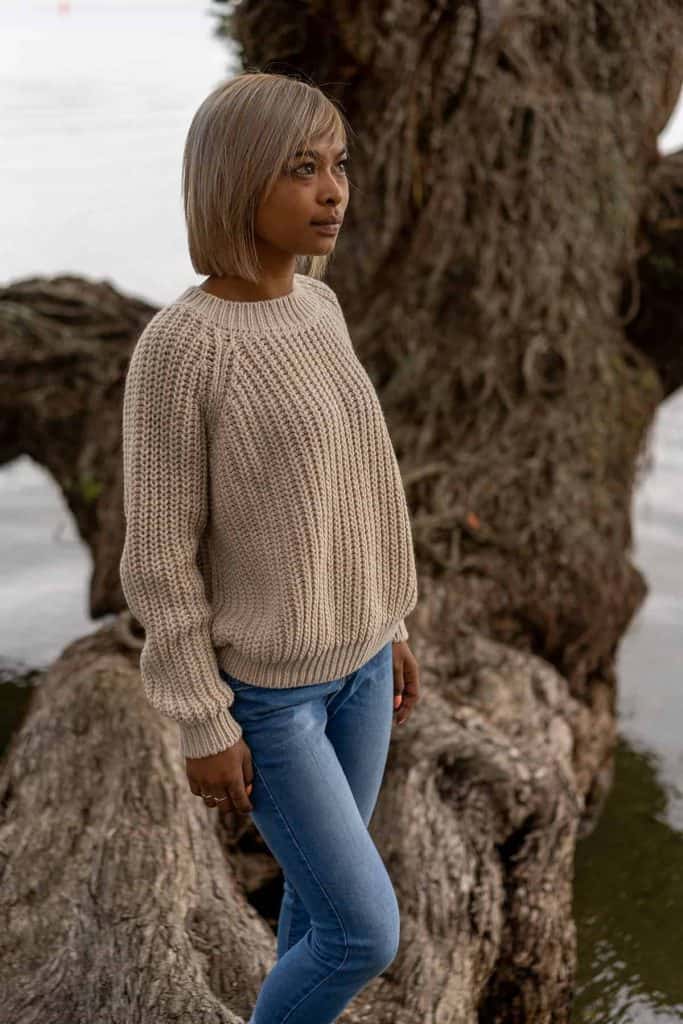 Wonderful GOTS certified organic Merino wool clothing for women. Tops, bottoms, under layers, and socks. You can get clothing to match your kids here as well.
---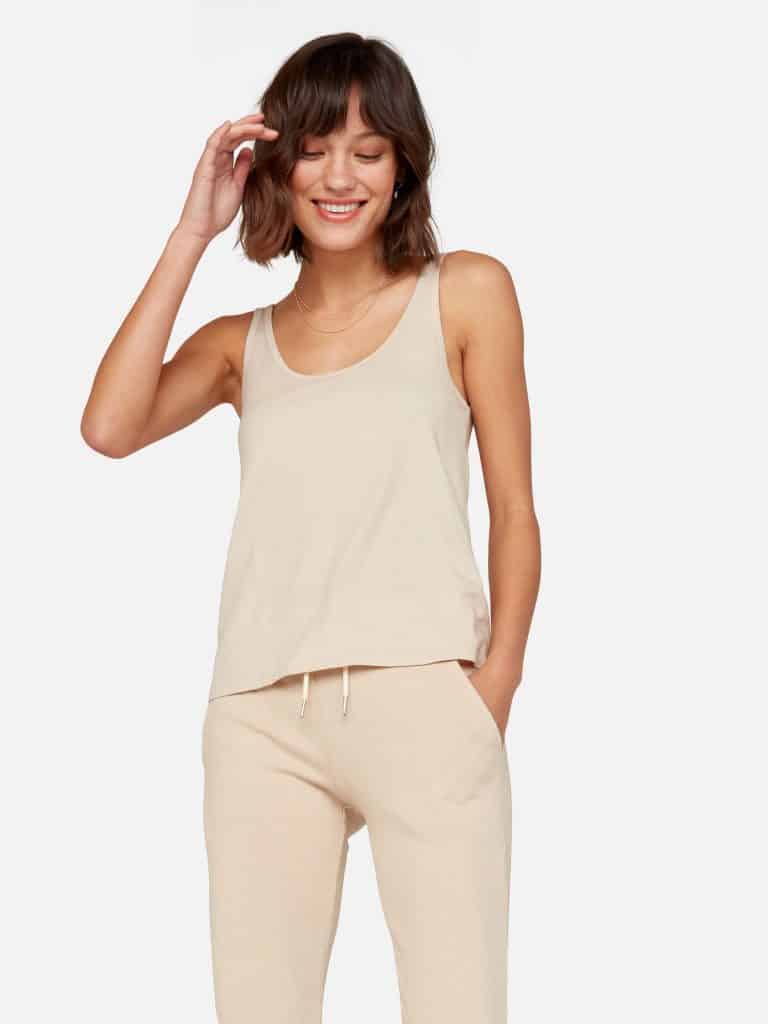 Mate the Label makes organic clothing in the USA. Their fabric is produced according to GOTS, but they are not yet GOTS certified (but will be soon). They have a great selection of organic clothing for women and men.
---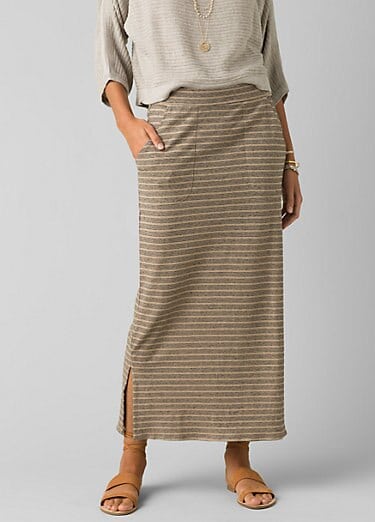 Prana offers some organic clothing, but not everything they produce is organic. Make sure you're checking the labels when purchasing from them, but their organic products are cute! Some of their items are Bluesign certified, but most are do not carry a certification.
---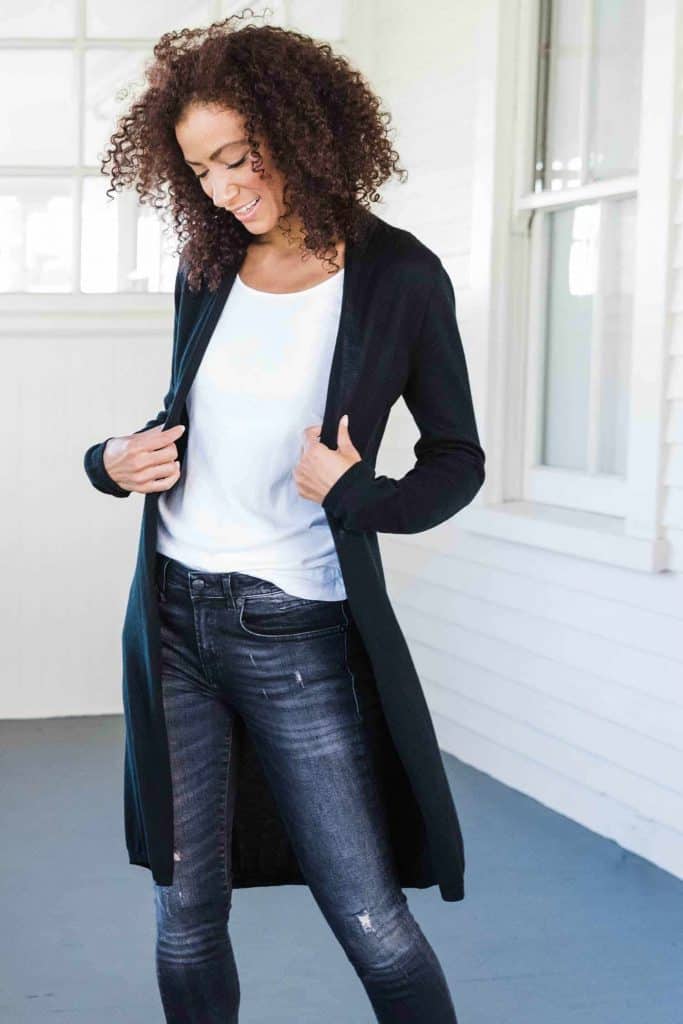 Indigenous uses ancient Peruvian techniques to create modern, sustainable clothing. They use Oeko-Tex certified dyes and have lots of great options to choose from.
---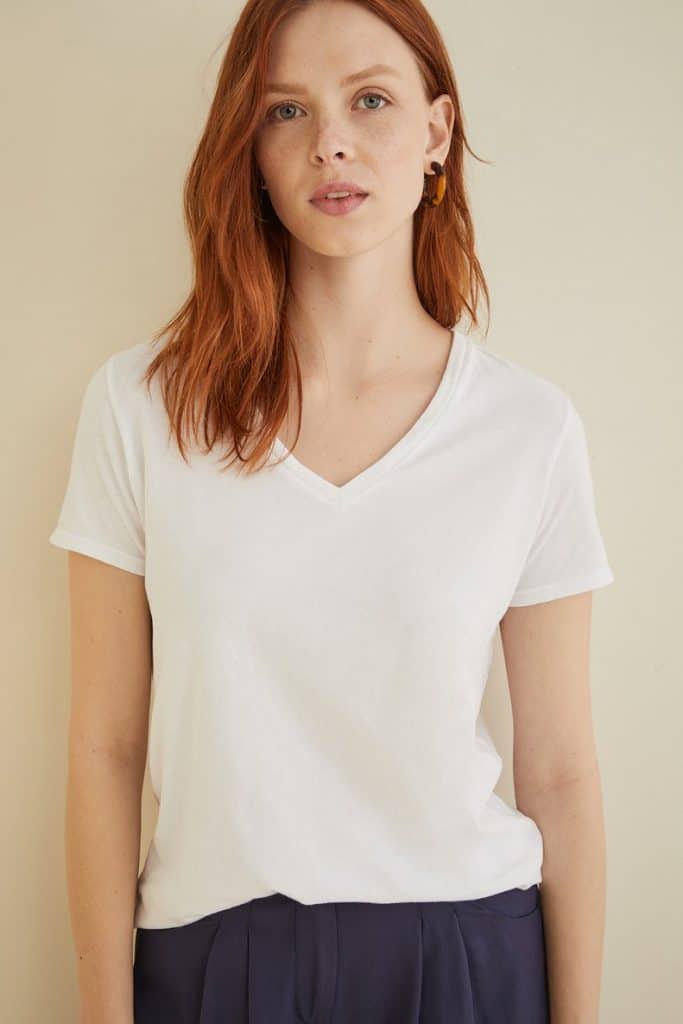 Amour Vert uses organic cotton and Oeko-Tex certified silk in some of their clothing. Not all their clothing is organic or certified, so read descriptions. They also plant a tree for every tee-shirt purchased.
---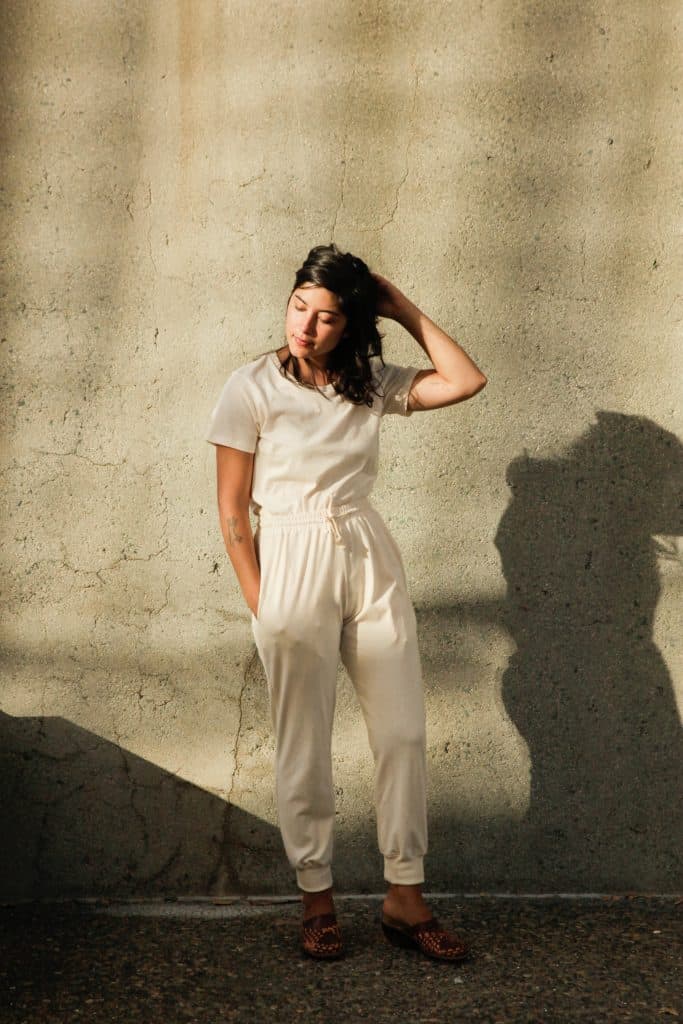 100% organic cotton tops, sweatpants, and joggers. Harvest & Mill's organic clothing is grown, milled, and sewn in the United States. They offer undyed color grown organic clothing as well as low-impact dyed clothing.
---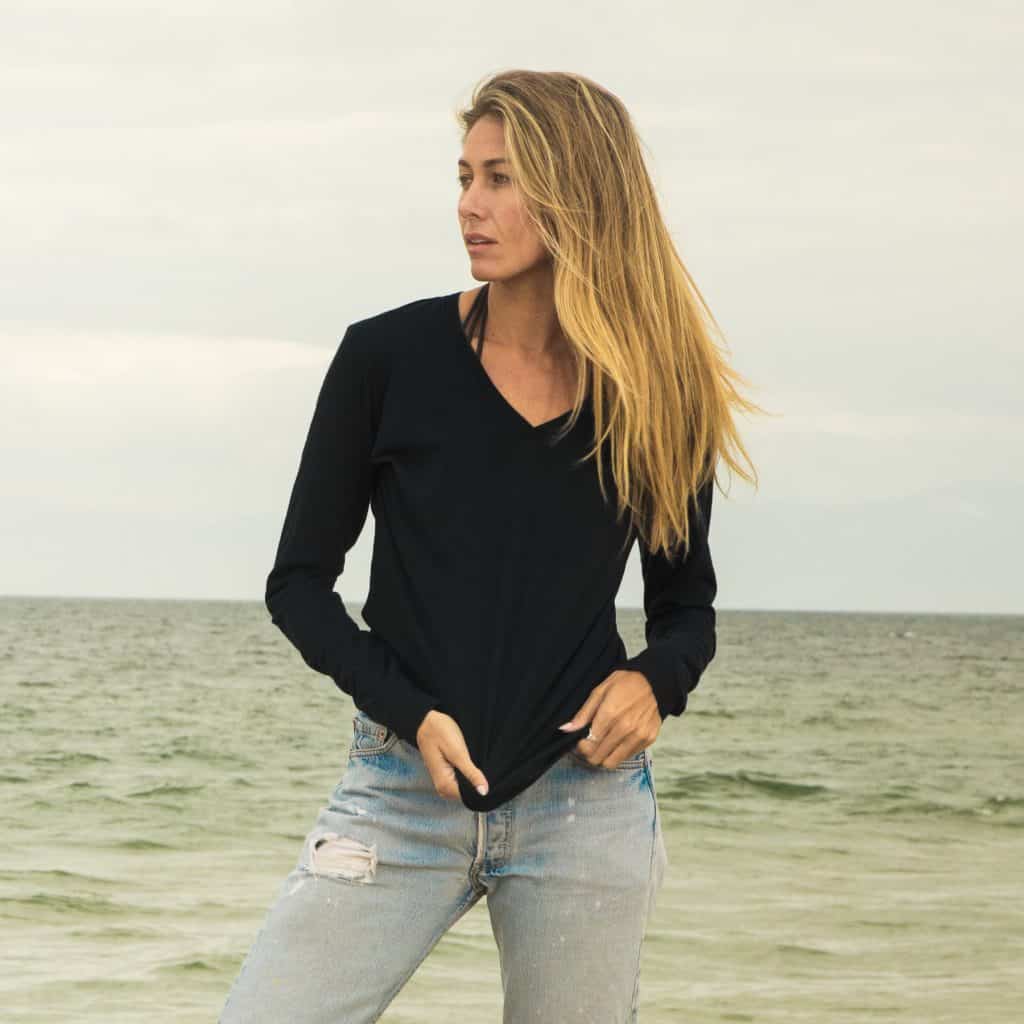 Classic 100% organic cotton short-sleeved and long-sleeved t-shirts for women and men. They are made in the United States and use GOTS certified organic cotton fabric. The factory it is sewn is not GOTS certified, however.
---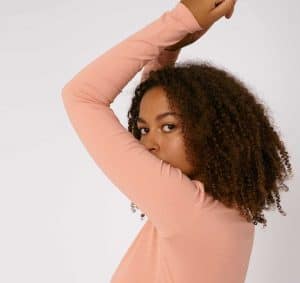 Organic Basics makes really great basic staples that last forever! They offer clothes for women and men, and they are GOTS certified. Organic Basics is moving beyond organic and using regenerative organic cotton. This type of farming goes beyond organic farming for the environment.
Discount code: 10% off with code BABYOBC
---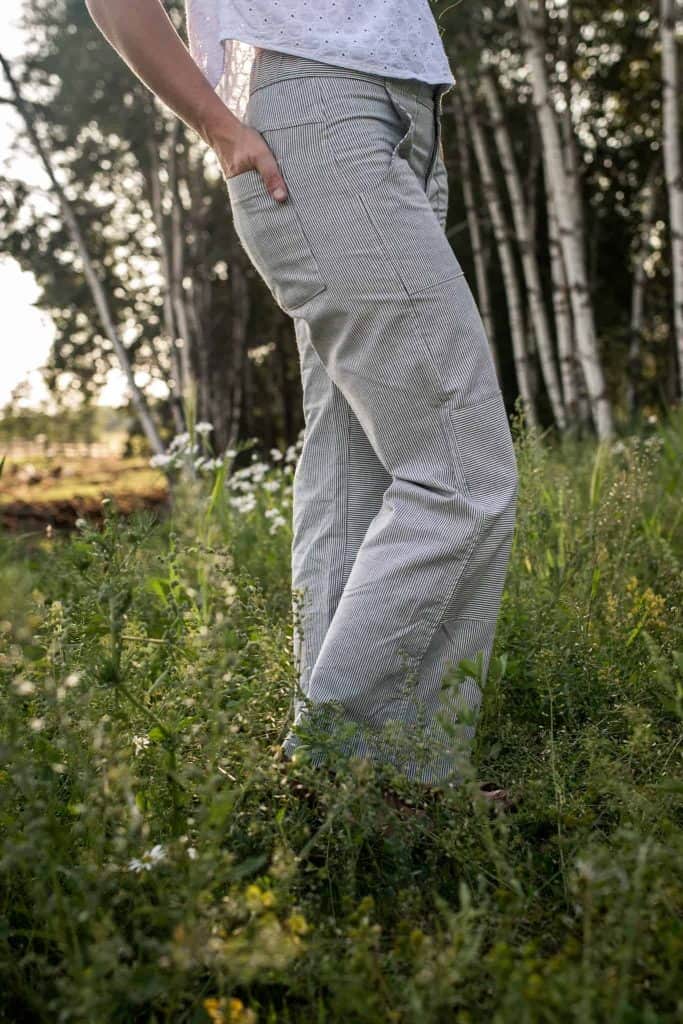 Hello Jackalo makes adorable organic clothing for women in small batches to reduce waste. All fabric used is GOTS certified, and they even use organic thread. They are not certified organic because they are sewn in small factories that don't have the GOTS certification.
Their website also has a "pre-loved" section where you can buy used!
---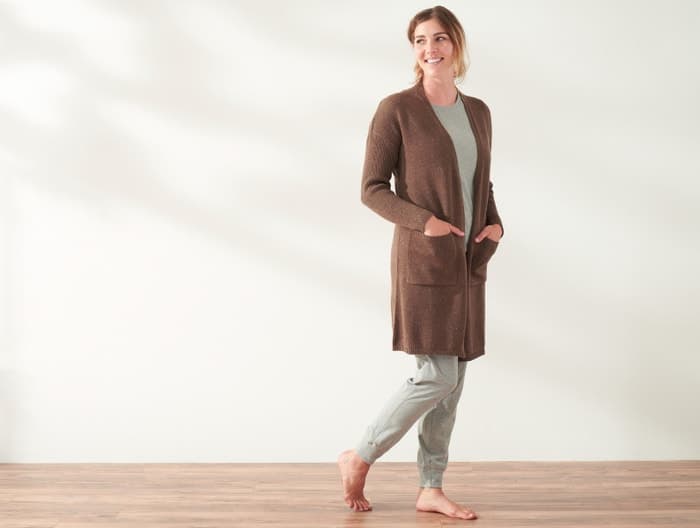 Coyuchi has a wide range of unisex apparel along with apparel made for both men and women. They use 100% organic cotton for their products, and they're GOTS certified.
Most of their clothing is loungewear, but they are offering more basic shirts and pants now as well.
---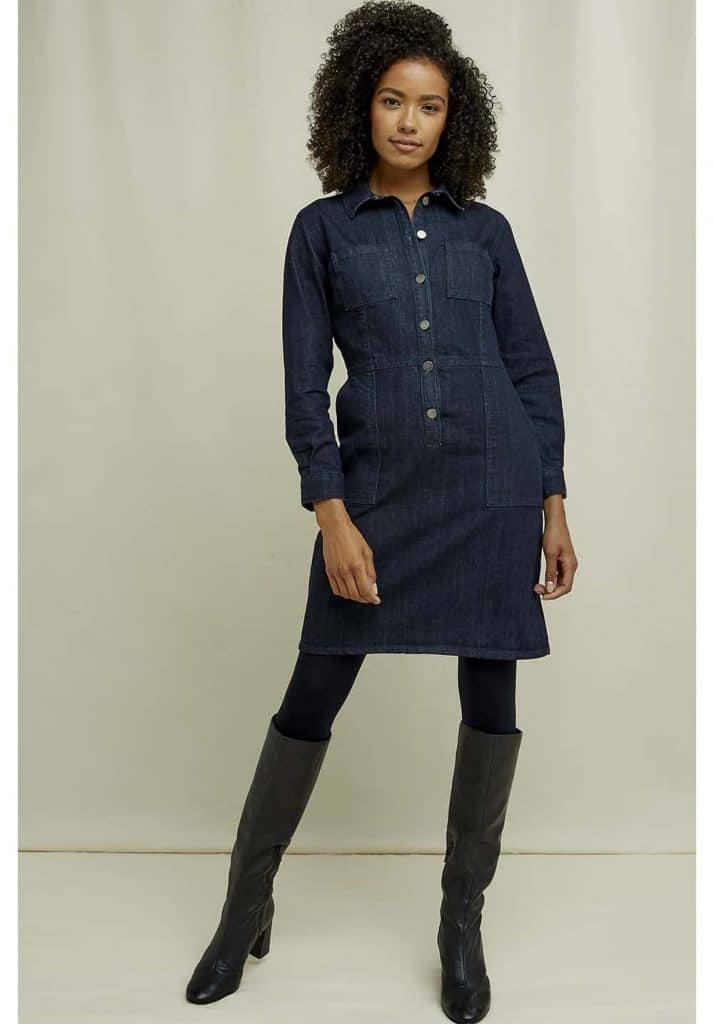 People Tree provides a vast selection of stylish GOTS certified organic cotton options. They consider the materials used, their environmental impact, and the farmers they work with. Not everything is made of organic cotton, so read descriptions.
---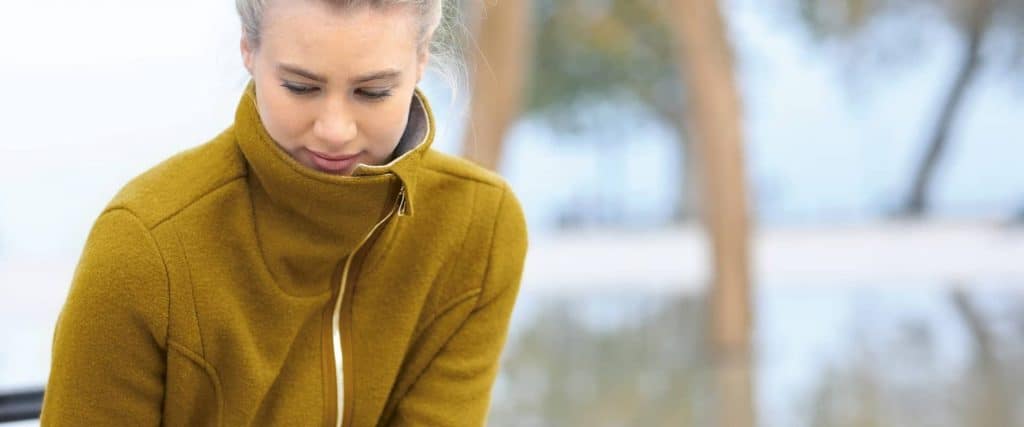 Disana is another one of my favorite brands. I love their hats and jackets. They made high quality, non-toxic organic wool clothing, and they are GOTS certified.
---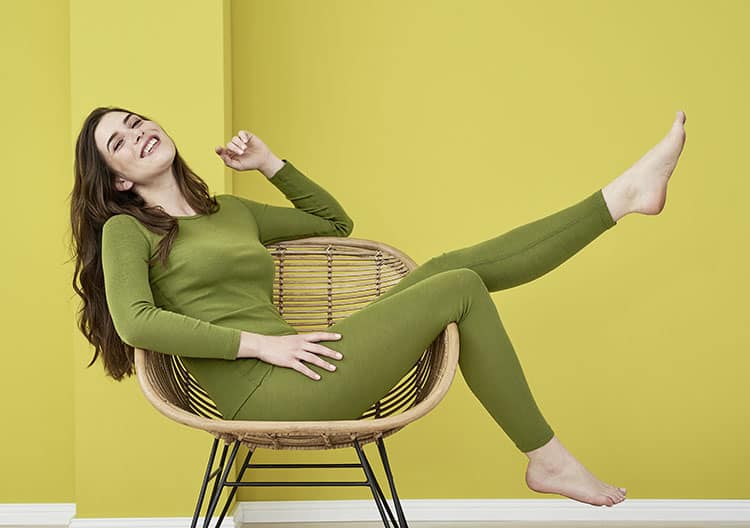 Living craft is an excellent company dedicated to making organic products that are safe for you and your family. They're GOTS certified and ship from Europe, even though some lines carry them in the USA.
---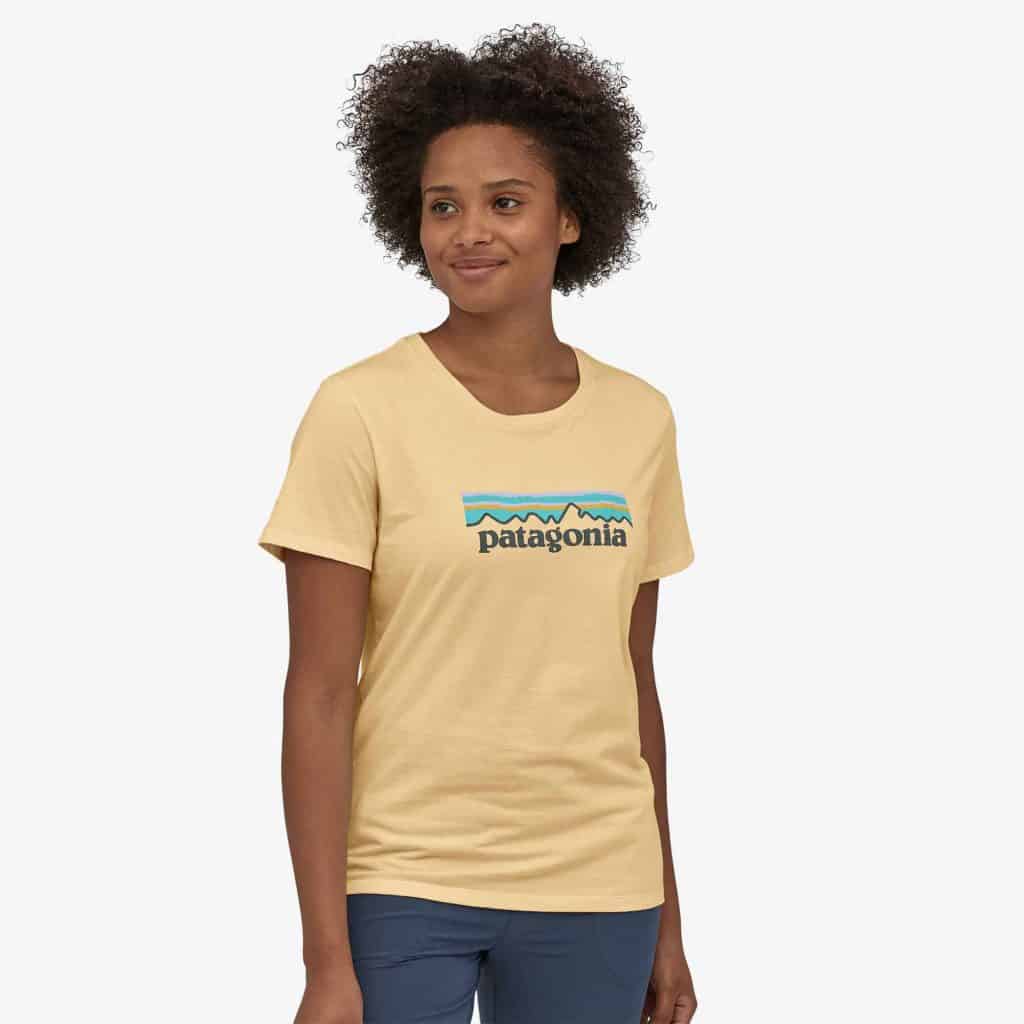 Some Patagonia is organic, while other items are not. The only certification they occasionally carry is BlueSign. Read descriptions, and check your tags!
---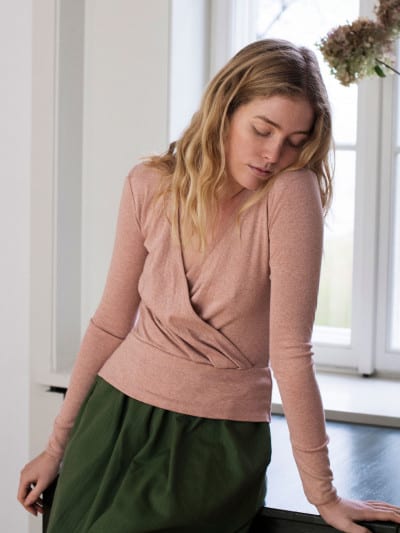 Serendipity Organics is GOTS certified and offers some charming options for women. They use pure organic cotton and wool for long-lasting, comfy apparel.
---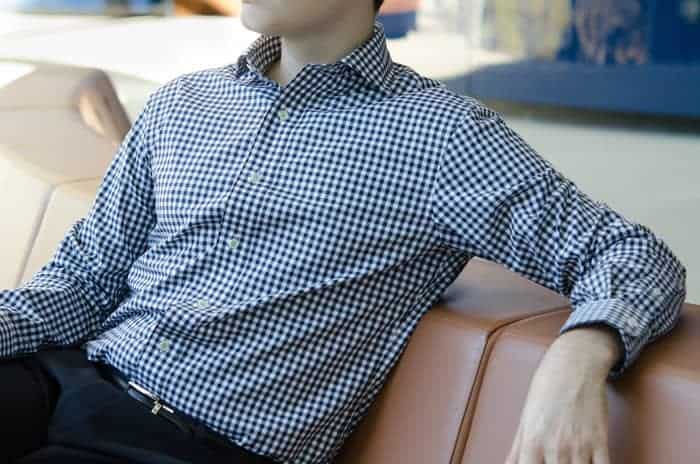 Tuckerman offers high-quality dress shirts for both men and women. They use GOTS certified cotton, Okeo-tex dyes, and Italian craftsmanship to create their gorgeous shirts.
---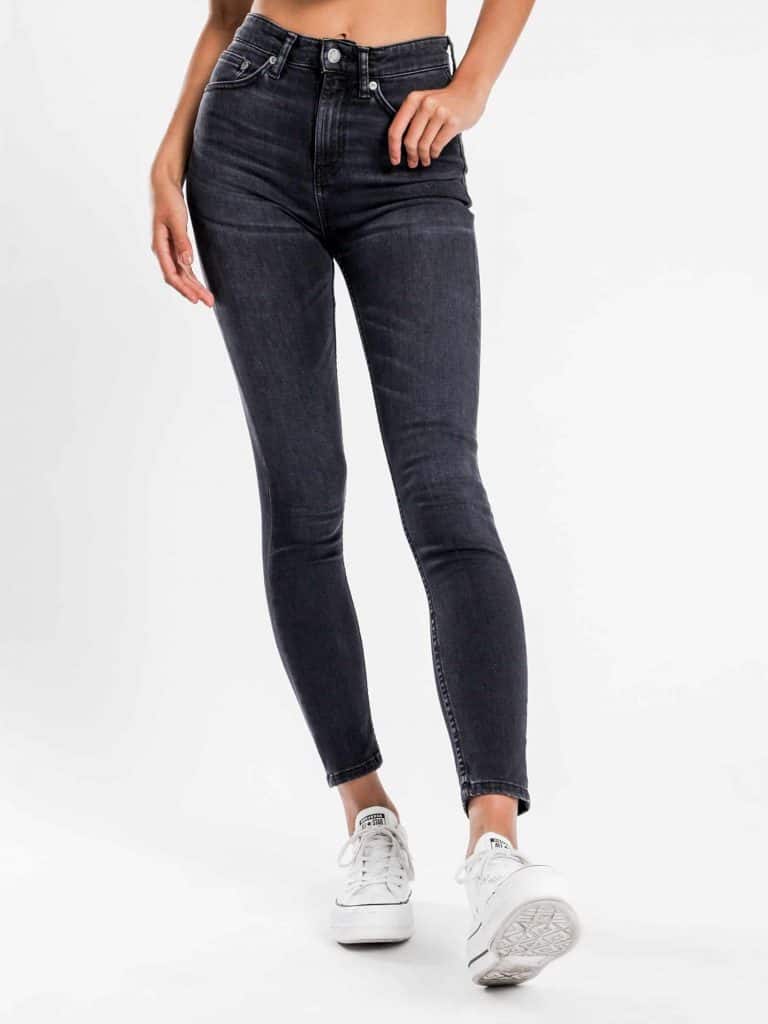 Nudie Jeans offers a lot more than just jeans. Their denim, sweaters, jackets, and shirts use GOTS organic cotton and are built to last.
---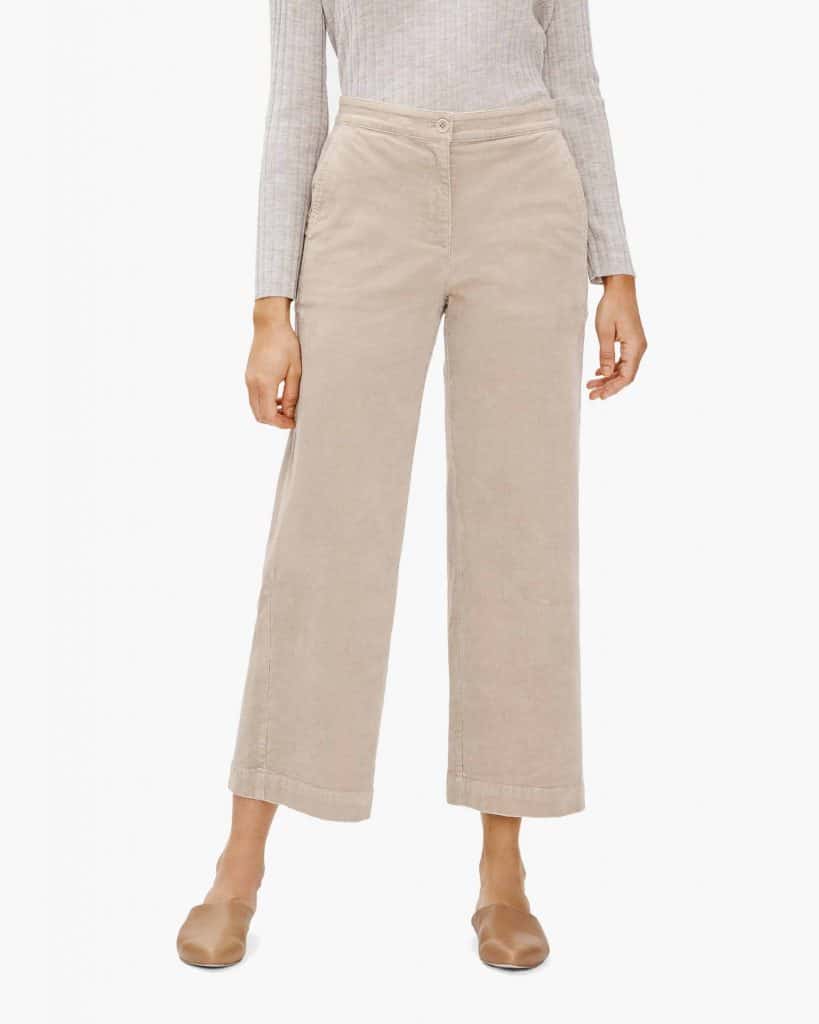 Eileen Fisher works hard to produce sustainable organic clothing, but some of the clothes produced by this brand are made with synthetic fibers. They are working towards all fibers being dyed according to BlueSign. Make sure to check your labels before purchasing!
---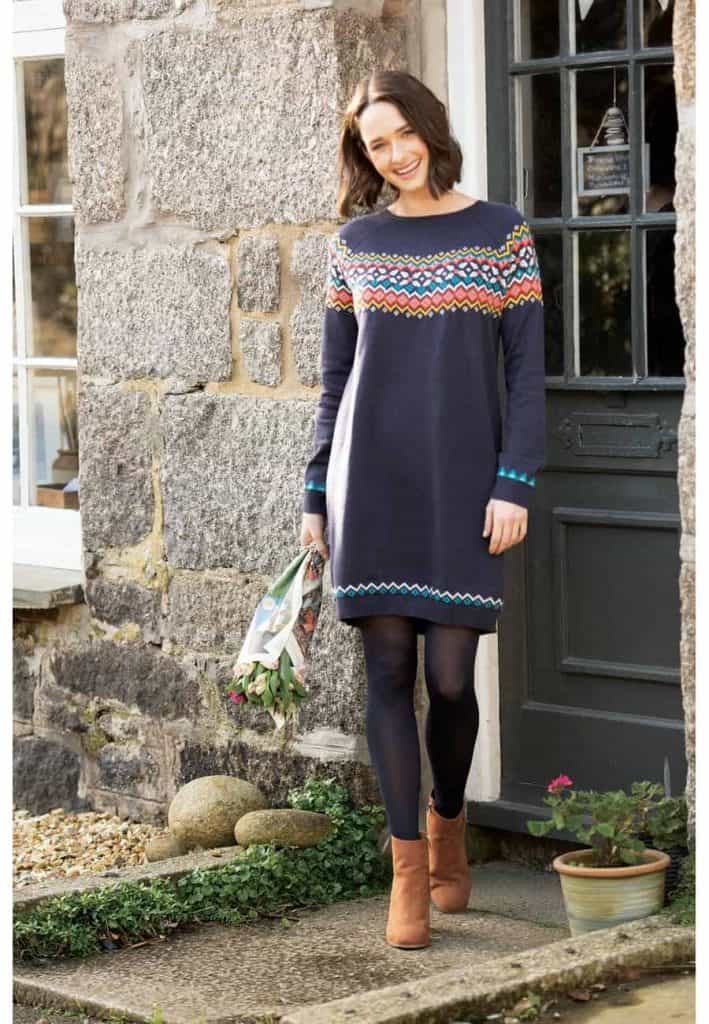 Frugi is mostly a children's brand, but they offer a few maternity and women's options. They are GOTS, and their organic clothes are well made.
---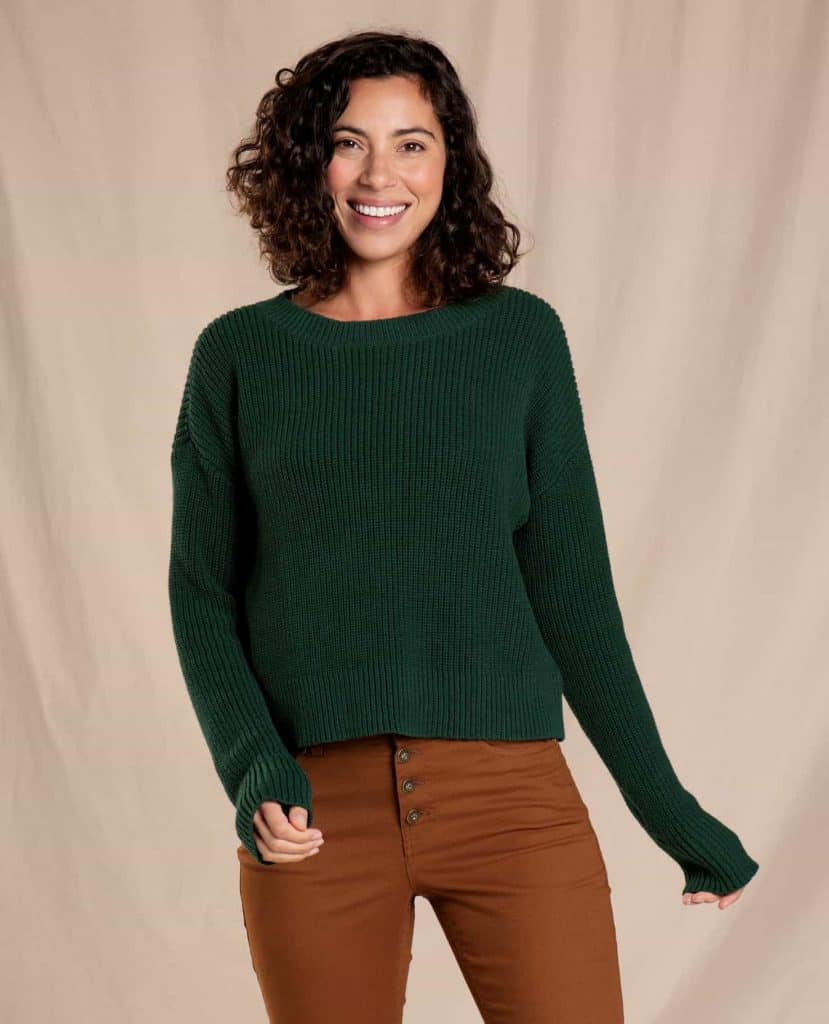 Toad & Co has some cute organic, sustainable options. Not everything is organic, so check the labels. Some items are either Okeo-Tex or BlueSign certified.
---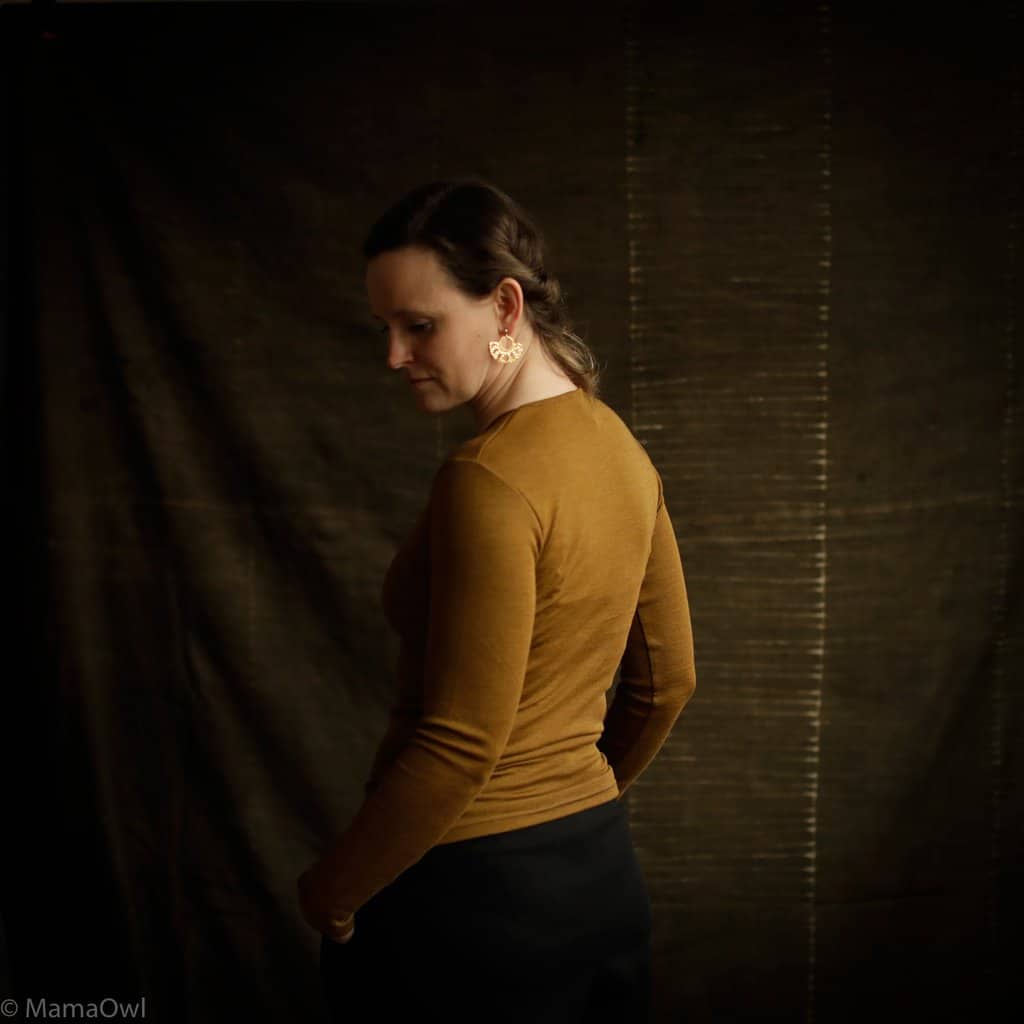 Mama Owl has a great selection of organic cotton and wool clothing for women and kids. You can also find sustainable shoes at Mama Owl. Shipping from the UK is reasonable and quick!
You can find brands like Disana, Engel, and Serendipity Organics here.
---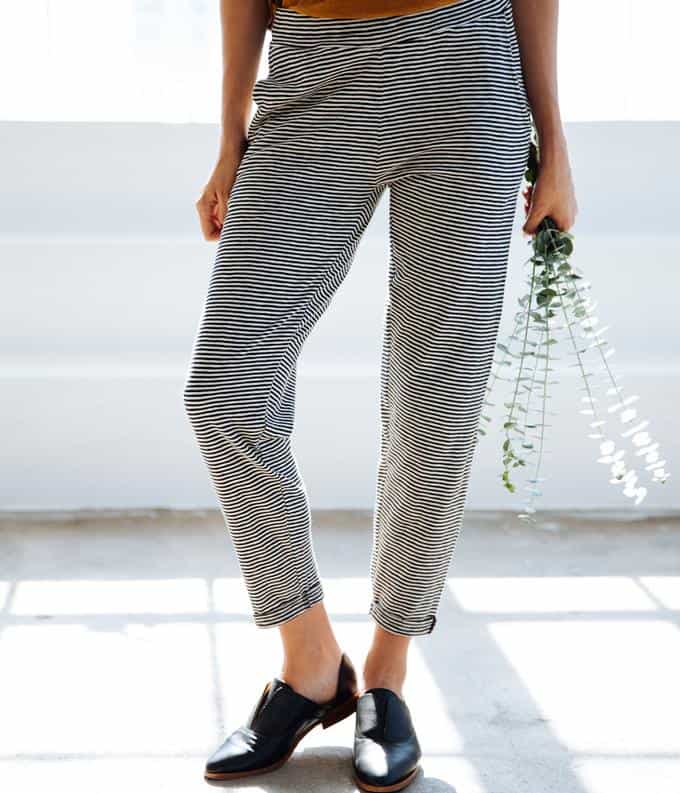 Known supply celebrates the makers of their clothing to bring attention to the need for a livable wage in textile companies in developing countries. They use organic fibers and sustainable business practices.
---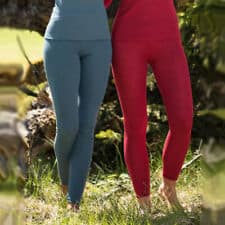 Engel has high-quality wool underlayers, tops, and leggings. They sell 100% organic wool and silk items, and they are GOTS certified.
---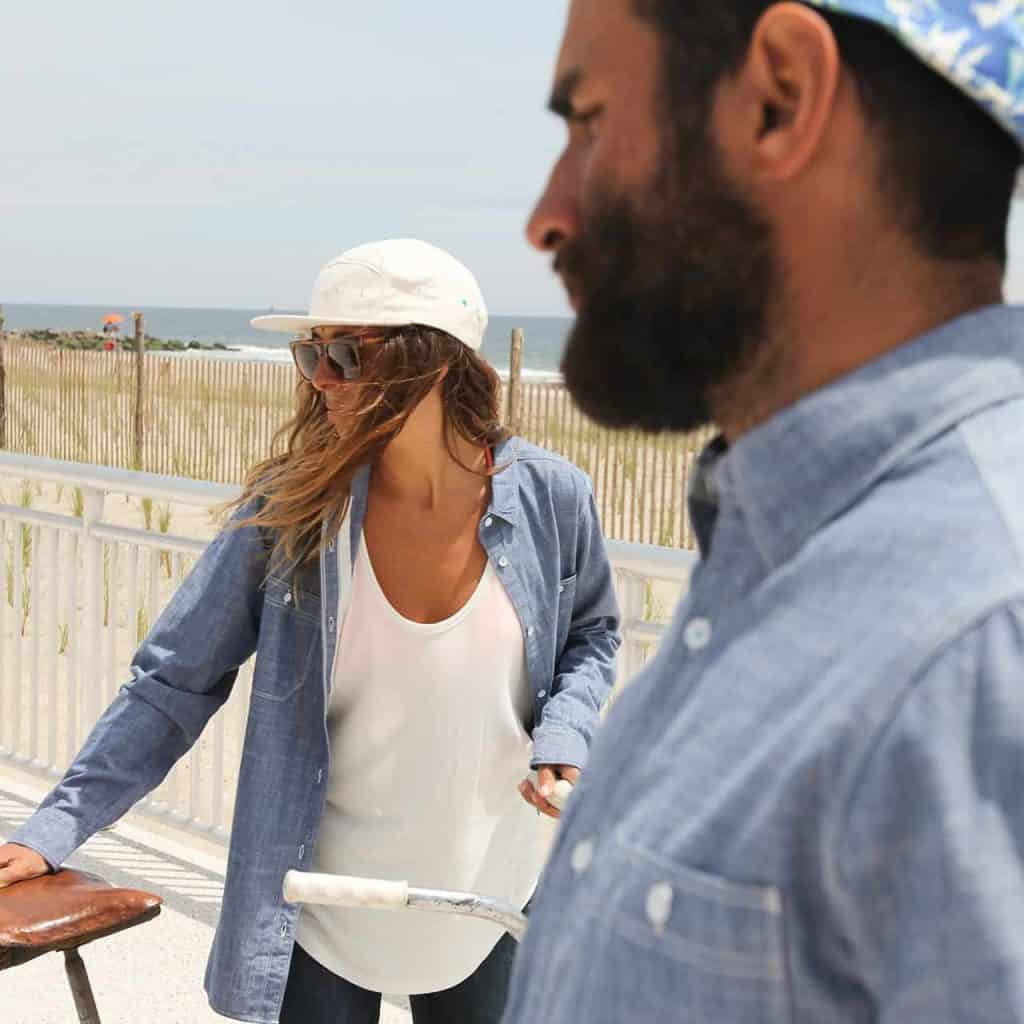 Loomstate sells organic women's and men's shirts and joggers. They are also an excellent option for wholesale organic, sustainable clothing and uniforms. Loomstate uses organic fibers and are GOTS certified.
---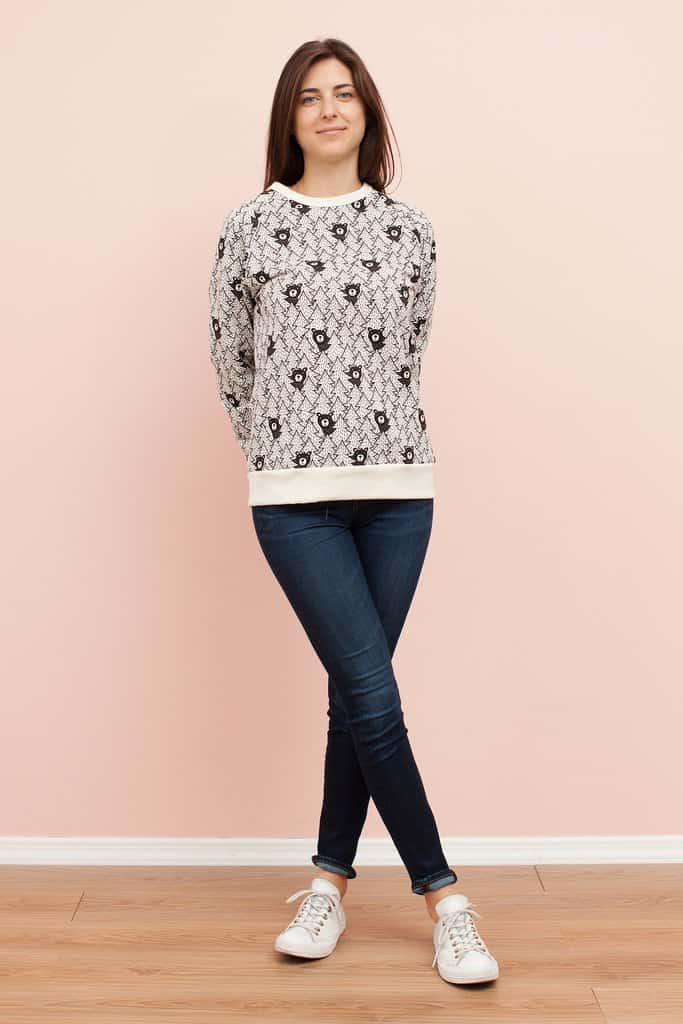 While Winter Water Factory is not certified, they use GOTS organic cotton, and the factory in the US uses both GOTS and Oeko-Tex standards in production. They offer a range of unique options for adults.
---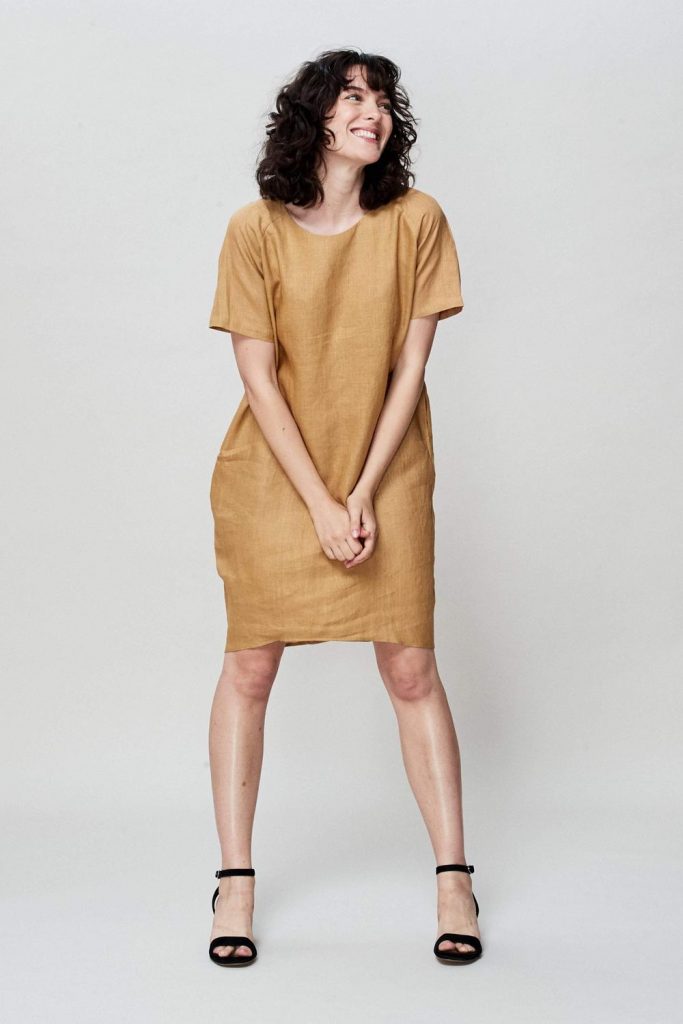 Neu Nomad is a sustainable and forward-thinking company with a commitment to non-toxic clothing and sustainable fibers. Their clothing is Oeko-Tex certified, and they pay fair prices to their workers. They have one of the very few organic linen collections for women.
---
Final Thoughts
Buying organic, non-toxic clothing is so essential for your health and the health of the planet. The best way to limit your exposure to toxic chemicals in clothing is to buy certified organic when possible. I hope that you have discovered some new organic clothing brands in this post!
Choosing to purchase from certified organic clothing brands can be more expensive sometimes, but when you consider the value it adds to your health and the health of our planet, it's totally worth it.
Is there an organic clothing brand that you love?
It can be overwhelming to find truly safe products. I have created my Amazon Storefront for vetted non-toxic organic clothing brands, as well as non-toxic living products for you and your family!
Pin it for later!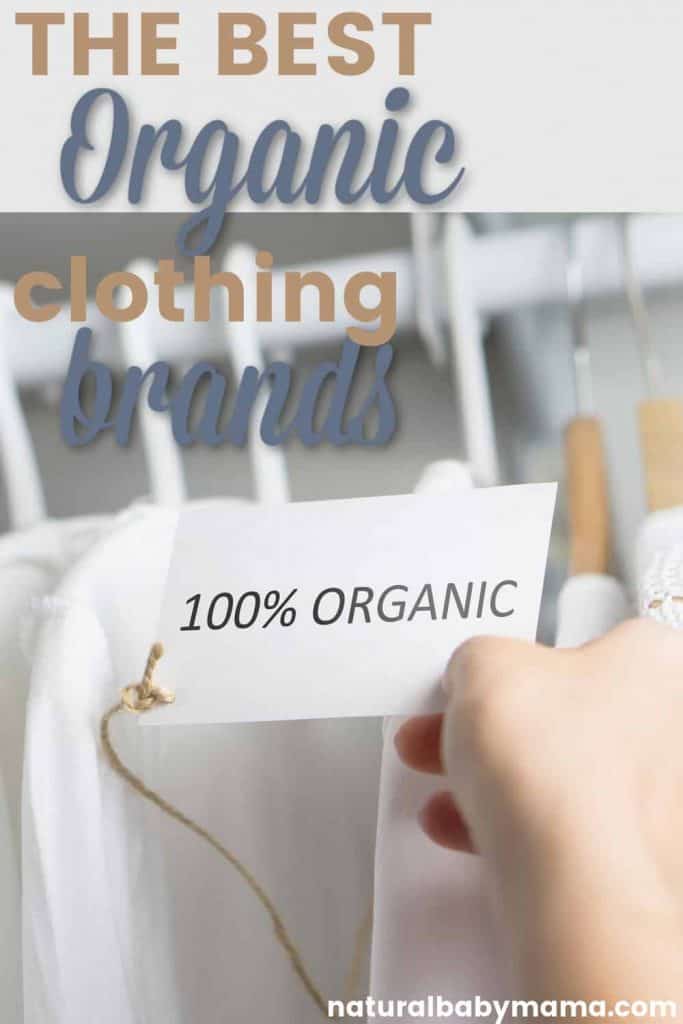 Related Posts