The sustainability movement has gained momentum over the past decade, revolutionizing how we make decisions when purchasing for ourselves and our families. Buying organic, recycling, and eliminating single-use items from your shopping list seem obvious, but what about your wardrobe? Purchasing from a sustainable fashion brand will ensure your clothes have been manufactured, designed, and distributed with the health of our planet in mind.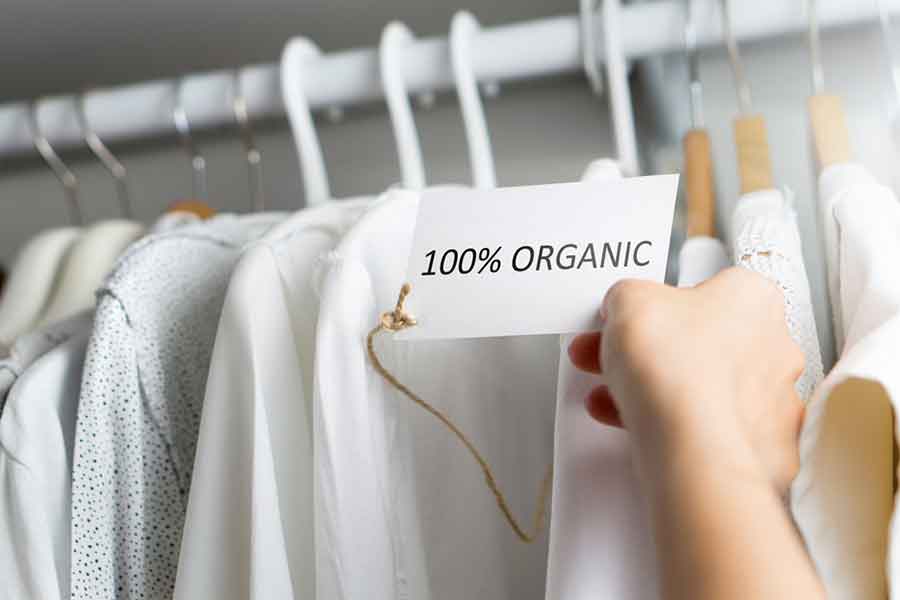 Like almost everything, not all fashion is created equal. Instead of making quality garments that will last, most brands have shifted to a quicker turnaround cycle, releasing new fashion lines every season or more often.
Unfortunately, this shift in the industry means most seemingly affordable clothing brands are making cheap clothing that won't last until their next line launches.
In fact, they're counting on their customers to need new clothing by the time their next line launches, keeping their bottom line fat. This is called fast fashion, and unfortunately, it affects more than the quality of your clothing. It affects your health and our planet, as well.
Fast fashion has become the way of the fashion industry, and fast fashion pushes out a new collection every week filled with cheap, low-quality clothing.
This is problematic for two reasons. First, fast fashion companies use synthetic materials and harmful dies that pollute our water and airways. Second, fast fashion textiles create an exponential amount of waste.
In fact, the number of clothes thrown away each year has doubled from 20 years ago, with 17 tons of textile waste ending up in landfills each year.
This post may contain affiliate links. Please see my full disclosure policy for details.
---
Organic Natural Fibers
Sustainable fashion is made with natural organic fibers like certified organic cotton, linen, wool, and natural rubber.
Sustainable fashion uses natural organic fibers because they're free from harmful pesticides and toxins used in growing or manufacturing textiles. Natural fibers also hold up to everyday wear and tear much better than synthetic fibers made with petroleum or other chemical-heavy materials. Natural fibers are also ideal for overall health since they are free from harmful chemicals that can enter the body through the absorption of the skin or the respiratory system.
Finding natural fibers may sound simple, but many manufacturers use toxic dyes and harmful chemicals on natural fibers. Not only that but some natural fibers are contaminated with toxic chemicals before they even leave the field. Take cotton, for example. Non-organic, traditionally farmed cotton contains a myriad of pesticides, making it the third largest pesticide using crop in the United States.
However, you can avoid these harmful substances by looking for certifications on your organic, natural fibers to ensure they're safe.
Certifications
Watch out for marketing terms like "organic cotton" and other greenwashed terms that don't actually mean anything. Companies use a technique called "greenwashing" to make their product appear eco-friendly when they're not. There are several certifications to look for that will indicate the garment you're looking at was made sustainably.
GOTS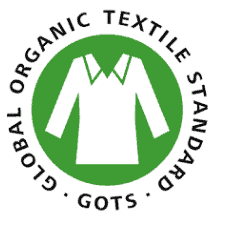 The Global Organic Textile Standard certification will ensure the cotton used to make the garment is organic from the cotton field to dyes and finishes in the manufacturing and labeling process. This certification will give you peace of mind that you're purchasing a genuinely organic, sustainable product without harmful pesticides or synthetic fibers.
The GOTS certification is the highest level certification we have.
OEKO-TEX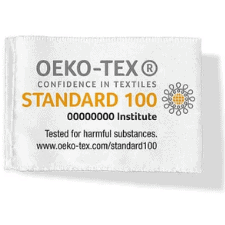 If you see the OEKO-TEX label on a piece of clothing, you can guarantee that garment has been extensively tested for harmful substances like toxic fertilizers or pesticides down from the thread to the finished product. An OEKO-TEX label means you've chosen a piece of clothing that will support the health of the planet and your home.
OEKO-TEX does allow for conventional cotton, synthetic fibers, and some toxins. For sustainable fashion, you will want to look for organic cotton that is OEKO-TEX certified.
Bluesign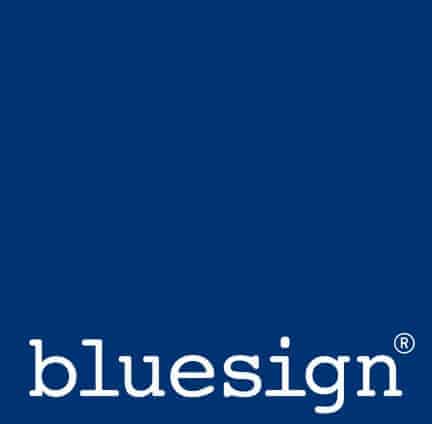 Seeing a Bluesign logo will let you know you're purchasing a product that has been evaluated at every step of the manufacturing process. While Bluesign isn't as extensive as GOTS or OEKO-TEX, I still look for it when shopping, especially if I don't see any other certifications.
---
The Impact of Sustainable Fashion
The fashion industry in America is valued at three trillion dollars. Fashion is a huge economic driver with thousands of brands, factories, and workers across the globe.
But it's essential to keep in mind that just because a brand is popular or even claims to be eco-friendly, you have to do your research to know if it's true. Although outnumbered, the sustainable fashion industry sets the standard for the rest of fashion when it comes to the health of our environment.
Sustainable fashion brands work hard to ethically source their materials while ensuring their clothing is made without harmful chemicals that could affect the health of their customers in the long run. They work with manufacturers to ensure their workers are treated fairly in safe working conditions.
Their clothes may be more expensive than you're used to, but they help you save money in the end because you won't have to replace an item every season due to the breakdown of your clothing.
Sustainable fashion brands make clothes that last, without the negative health and environmental side effects associated with fast fashion. Read on to learn how sustainable fashion impacts our society.
Sustainable Fashion and Our Environment
Sustainable fashion brands work to make their garments with non-toxic, certified organic materials like certified organic cotton, linen, or wool. They also make sure their manufacturing and distribution process is eco-friendly, meaning they don't use toxic dies or chemicals that can leach into the environment. Sustainable fashion brands are also concerned about the number of emissions brought on by the fashion industry, and many are working tirelessly to lower their carbon footprint.
In contrast, a fast fashion brand would be pumping out new, cheap garments every day, riddled with synthetic materials, harmful dyes, and preservatives that can pollute the earth while potentially impacting your health.
As a result, the fashion industry, which is predominantly made up of fast fashion brands, accounts for more carbon emissions than maritime shipping and international flights combined. A study conducted by Princeton University suggests if the fashion industry continues this way, they expect a 50 percent increase in greenhouse gas emissions within the decade.
Sustainable Fashion and Garment Workers
Fast fashion has a bad reputation when it comes to how fast fashion brands treat their employees. Because the turn around for new garments is so demanding, most garment manufacturing is outsourced to factories in developing counties. Outsourcing the work helps increase profit and also enacts fewer factory regulations at the expense of the factory workers.
In 2013, a factory known as the Rana Plaza in Bangladesh collapsed due to unsafe working conditions. This horrible tragedy killed 1,100 people and injured 2,600 more. Unfortunately, this is just one of many examples of how fast fashion can harm those working in the industry, especially when regulations are lax.
Sustainable fashion brands are not only working to ensure their product is safe for our planet, but they also implement healthy working conditions for their garment workers and avoid business practices that trade the well being of workers for their bottom line.
Sustainable Fashion and Physical Health
Sustainable Fashion is all about keeping our environment healthy, but it comes with some surprising payoffs. When garments are made with natural fibers like certified organic cotton in an eco-centric manufacturing facility, you don't bring home toxic chemicals with your clothing.
Traditionally farmed cotton contains harmful pesticides and fertilizers, and petroleum-based synthetic fabrics are treated with toxins. All of these substances can be harmful to your health.
Chemicals commonly used in fast fashion have been linked to hormonal disruption, infertility, respiratory problems, and even cancer.
---
Why is Sustainable Fashion Important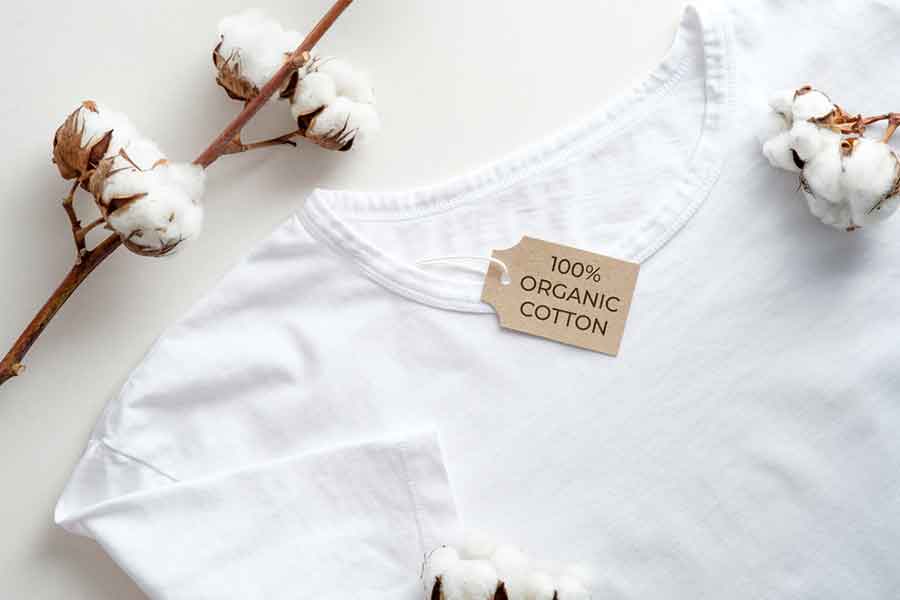 Sustainable fashion is important because fashion is such a large industry across the globe, meaning fashion can have a significant impact on our planet. When you choose sustainable fashion, you're choosing fashion that saves water, reduces waste, reduces greenhouse gasses and CO2 emissions, and ensure proper wages and working conditions for garment workers.
Not to mention, sustainable fashion garments last much longer than fast fashion because of quality fibers and manufacturing. Making sustainable fashion the industry leader would significantly impact the number of emissions credited to the fashion industry every year.
While this seems like a drop in the bucket, the sustainable fashion industry could set the standard for other leading industries, making sustainability the norm.
What is Ethical Fashion
While Ethical Fashion and Sustainable Fashion sound the same, there are key differences that define the two. Ethical fashion focuses on the treatment of garment workers, fair wages, and working conditions throughout the fashion manufacturing chain.
Ethical fashion also holds space for animal rights, preserving ecosystems while keeping animals out of fashion.
Sustainable Fashion can include ethical fashion if done right, focusing on making the fashion industry safer for everyone involved.
Sustainable Fashion Brands
Fast Fashion is made for convenience, so finding fast fashion pieces is as simple as going online or heading to the mall. Sustainable fashion is sometimes referred to as "slow fashion" because sustainable garments take longer to make and last for years, so you are theoretically shopping less.
Sustainable fashion is meant to last and can be a bit more expensive, but since sustainable fashion lasts much longer, you won't be replacing your clothes as often, saving you money in the long run. Here are some of my favorite sustainable fashion brands:
Check out my post 32 Organic Clothing Brands: Sustainable and Ethical to learn more about more sustainable fashion brands!
---
How to Create a Sustainable Wardrobe
Sustainability is all about reducing your carbon footprint and waste. Having a sustainable wardrobe is a great way to reduce your footprint and prioritize your wellness. Although, I don't recommend you immediately throw everything away in your closet and replace it with sustainable pieces.
Sustainable fashion is meant to be slow, and since it's more expensive than fast fashion, it may benefit you to replace pieces one by one until you have the sustainable wardrobe of your dreams!
Buy Less
Having a sustainable wardrobe means buying less. You want to find high quality pieces that will last a long time, negating your need to purchase new clothes every season.
Only buy something if you absolutely love it and know it will last a considerable amount of time. That way, you don't have random pieces in the back of your closet that you never wear. By purchasing sustainable clothes, you're also reducing the number of clothes that end up in landfills every year.
Buy Quality and Sustainable
When putting together a sustainable wardrobe, it's important to pick quality sustainable clothing from sustainable fashion brands like the ones listed above.
Look for organic certifications and natural fibers when purchasing pieces for your sustainable wardrobe.
Make sure to buy items that can work with several different outfit choices. More importantly, purchase sustainable fashion that feels like you and makes you happy. That's the best way to ensure your clothes will get the use they deserve.
Take Care of Your Clothing
Taking care of your clothing is essential when building a sustainable wardrobe. Make sure to pay close attention to the washing instructions and invest in a sewing kit. If you can patch up holes and remove stains thoroughly, your wardrobe will last much longer, decreasing waste in the landfills.
---
Final Thoughts on Sustainable Fashion
Traditional fashion, sometimes called fast fashion, is harming our environment, our health, and the workers involved in the industry. Instead of purchasing new clothes every season, try sustainable fashion instead. The sustainable fashion industry is paving the way for safer working environments and eco-friendly practices that will benefit our planet and personal wellness.
Pin it for later!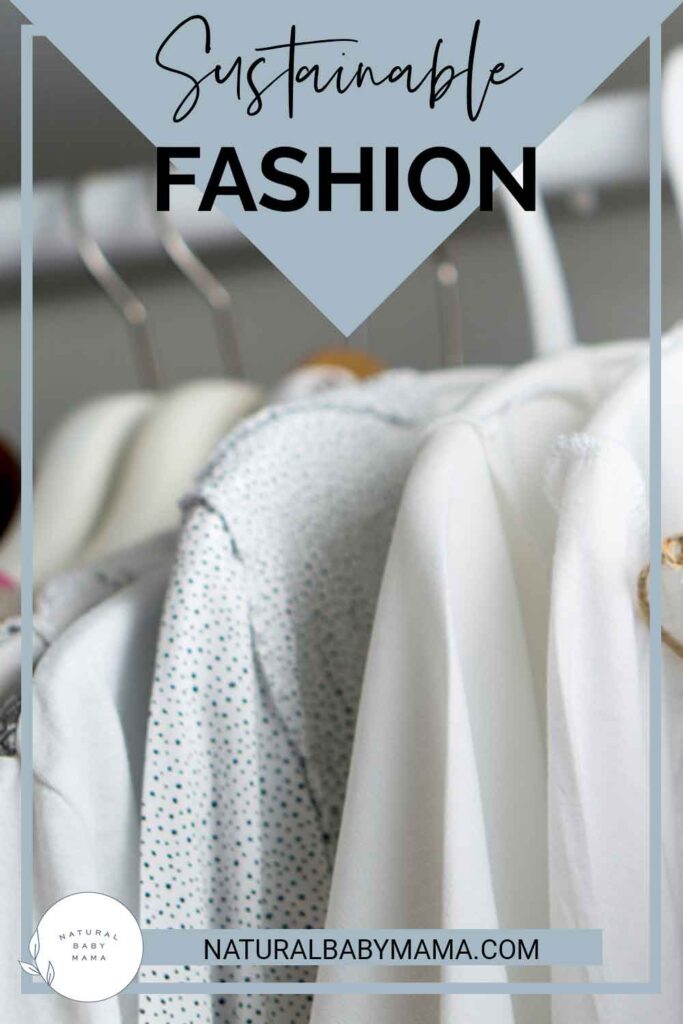 Posts Related to Sustainable Fashion
References