We spend 1/3 of our life sleeping. It's so important to make sure your bedding is organic. Where your head rests is extremely important, so avoid toxins in pillows, and buying an organic pillow is one of the easiest things you can do. It's more important now than ever to ensure that our living environment is as non-toxic as possible, especially in our sleep spaces.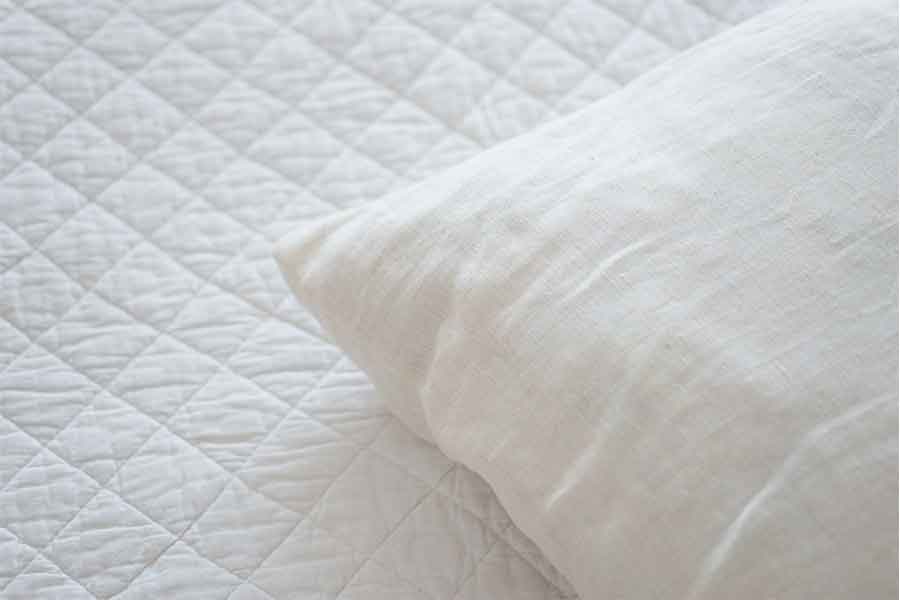 If you read my post about the best organic mattresses, you know that bedding contains flame retardants, chemicals, and toxins. Pillows are no different, and they contribute to our toxic load even more, given that we lay our heads directly on them at night!
While the best way to ensure that your sleep space is as safe as possible is to upgrade your mattress, if you aren't at a point, swapping out your standard pillow for an eco-friendly, organic pillow is a great place to start in making your sleeping environment less toxic.
After you switch out your pillow to an organic pillow, you can start switching out your sheets, comforters, and mattress protectors as well!
To find non-toxic pillows for your family, you'll want to look for organic cotton pillows made in the USA.
In this post, I'll guide you through what you need to know about what toxins are hiding in pillows that you need to avoid, what to look for in organic pillows, and the best non-toxic, eco-friendly pillows on the market.
Organic cotton pillows are so much easier to find than they used to be since there's a greater awareness of how important it is to maintain a safe sleeping environment.
This post may contain affiliate links. Please see my full disclosure policy for details.
Toxins in Pillows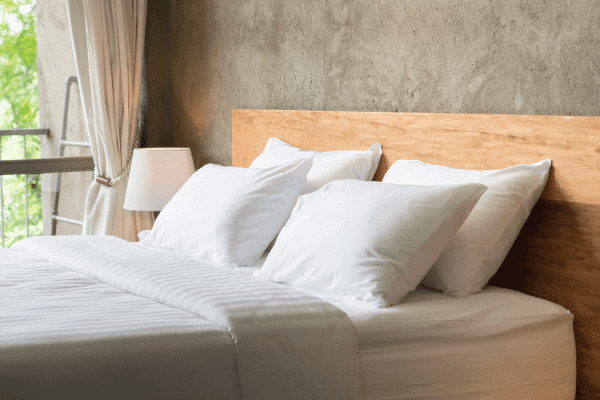 Some common toxins that are found in pillows include:
VOCs
Volatile organic compounds (VOCs) can be found in memory-foam, polyester, and down pillows. VOCs may originate as organic compounds, but when the chemicals break down, they turn into gases, which we inhale while we sleep.
VOCs can be highly toxic and can cause nausea, headaches, throat irritation, and damage to the liver and kidneys.
Formaldehyde
Formaldehyde is a known carcinogen, and it's a common VOC found in many pillows, especially memory foam and down.
In addition to causing cancer, it can also contribute to coughing, wheezing, nausea and can irritate and/or burn the skin.
Synthetic Fibers
Synthetic pillows, like a lot of other bedding, are very common. Synthetic fibers include polyester and polyurethane foam. Polyurethane foam pillows are more commonly called memory foam.
Polyurethane can contribute to many health problems, including hormone disruption, cancer, and neurological problems.
In addition to being toxic to our health, polyurethane is also harmful to the environment because the chemicals it contains aren't biodegradable.
Ethylene Glycol
If you're using a polyester pillow, it likely contains ethylene glycol, which can be inhaled during sleeping.
The gas from ethylene glycol has been known to cause respiratory problems, skin irritation, and it can also potentially damage the kidneys and nervous system.
Flame Retardants
Synthetic pillows can be filled with flame retardants. While there is no regulation that pillows should contain flame retardants, Duke University found flame retardants in synthetic pillows, particularly polyurethane pillows (memory foam).
Flame retardants are linked to a host of issues, including cancer, hormone disruption, effects on fetal development, and reproductive health issues, to name a few.
What to Avoid in Pillows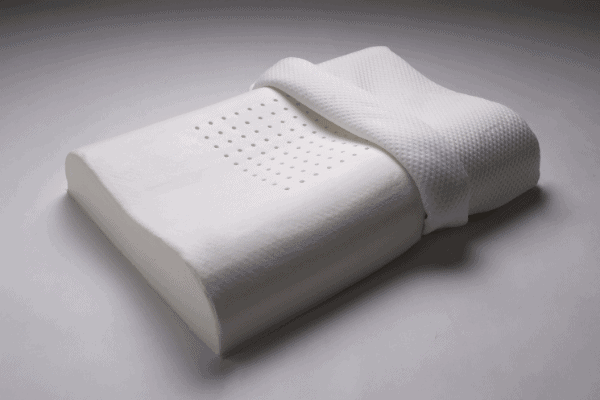 In choosing your pillows, here are a few materials you'll want to look out for.
Synthetics
Synthetics are unnatural materials that can be used for the pillow's fabric, the fill or stuffing, and the pillow cover. Synthetics can cause health effects such as skin irritation, nausea, headaches, coughing and contain cancer-causing chemicals. Be sure to avoid:
Synthetic materials or fabric such as microfiber, polyester, or poly-cotton, which is a mixture of polyester and cotton.
Poly-fiber used in pillow stuffing.
Organic pillow covers that disguise pillows that are filled with some type of polyester inside.
Memory foam, which may contain the highest amount of chemicals out of all pillows. This includes polyurethane and also polybrominated diphenyl ethers, which are used as flame retardants. These chemicals are known carcinogens.
Non-Organic Cotton
When you think of cotton, you probably think of it as a natural fabric. And while that's true in theory, non-organic cotton is grown using various pesticides, herbicides, and other chemicals.
There's also the possibility that the casing of your cotton pillow has been bleached, which will expose you to dioxins. Dioxins are harmful to the immune system, and they're also reproduction and hormone disruptors. They've also been linked to cancer.
Down
In addition to posing a concern for toxins, down pillows are most often not sourced in a way that's ethically humane to animals. The birds used to supply the down have their feathers forcibly plucked, and they are also not raised in their natural habitat environments. They are also typically raised in cages.
Since down comes from birds, before the material is used to fill pillows, it's often bleached or treated with formaldehyde in order to sanitize it. These two chemicals can cause coughing, wheezing, nausea, skin irritation and may lead to other long-term health issues as well.
If you are set on having a down pillow because of the feel, look for the pillow labeled as having the Responsible Down Standard.
The Responsible Down Standard was put in place to ensure that birds that are used to source down are not subjected to harm or inhumane treatment. Pillows marked by the Responsible Down Standard indicate that the animals were not force-fed or live-plucked.
This standard does not mean that the down isn't treated after, so you still want to make sure toxins aren't being used to sanitize.
What to Look For in Organic Pillows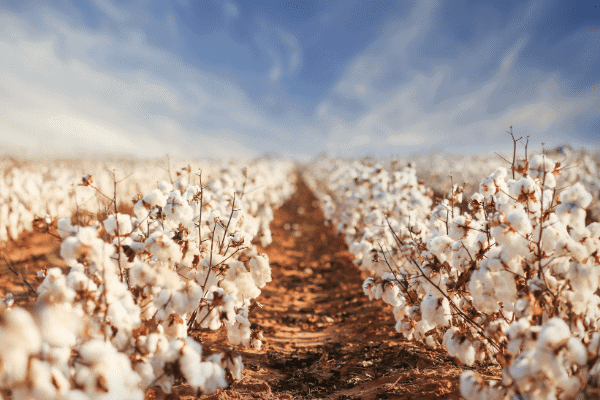 Natural Fibers
Look for natural fibers over synthetic fibers when shopping for a non-toxic pillow.
Organic Cotton:
When you purchase an organic cotton pillow, you can rest assured that the cotton used to make it was produced without herbicides, pesticides, toxins, and chemicals.
It's also a very soft, breathable material that is comfortable to sleep on. As a bonus, it won't get too hot, so you won't have to flip it over to the "cool side" in the middle of the night.
Organic or Eco-Wool
Wool pillows also help you regulate body temperature, as wool wicks away moisture naturally. It's also a natural flame retardant, so you need not worry about one being added during production. Wool is also resistant to dust mites, mildew, and mold.
Eco-wool typically comes from small sheep farmers who are not certified organic but use organic and humane practices.
Organic Latex
Latex is a biodegradable natural rubber, so it's another great natural choice for pillows. Keep in mind that all latex pillows are not created equally. In choosing one, you'll want to look for the GOLS certification, which is the Gold Organic Latex Standard. Without this certification, you do not have the peace of mind that the latex used is actually organic.
There are also two types of rubber used in latex pillows – Dunlop and Talalay. Dunlop rubber is produced in a way that's the most energy-efficient and sustainable, whereas Talalay involves a much more intensive process. So always look for Dunlop and avoid Talalay.
A Fair Rubber certification will also ensure that the rubber used in the pillow was harvested in a sustainable way.
There are also different types of latex pillows, shredded, molded, or solid. Shredded latex has a softer feel and allows more breathability throughout the pillow, whereas the molded or solid versions are denser and firmer. Which one is better suited for you will depend on your sleeping habits and whether you prefer a pillow that is more malleable or one that provides more support.
Kapok
Kapok is a highly sustainable fabric that feels similar to down but is even lighter than organic cotton.
Kapok trees grow in tropical regions such as Mexico, South America, the Caribbean, and Central America. It's not necessary to use any pesticides on these trees. The feel of a Kapok pillow is soft and silky, making it a preferable alternative to other natural fibers.
Buckwheat
While Kapok provides a soft feel, Buckwheat pillows will have a much crunchier sensation, as they are filled with Buckwheat hulls. They're sustainable and long-lasting. I look for buckwheat that was grown organically.
The fill offers a lot of flexibility, making it a winning option for people with back or neck issues.
Hemp
Hemp is another natural, sustainable fabric that's used to make pillows. Hemp doesn't require a lot of water or pesticides when growing.
Typically hemp is broken down in the sun after harvesting as this is the traditional method to get it into fiber form. Some hemp in China now has chemicals applied to it to speed up the breakdown process. I avoid hemp from China for this reason.
Hemp pillows come in two different variations. They're either 100% Hemp, or Hemp may only be used in the filling or cover part of the pillow.
Certifications
No matter which type of fabric you choose for your organic pillow, there are certain certifications you can look for to give you peace of mind that the pillow you select is safe and non-toxic.
GOTS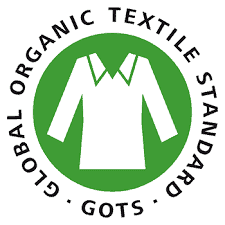 GOTS: The Global Organic Textile Standard (GOTS) is crucial to have, no matter what type of organic pillow you choose. It's the leading and best standard for all textile manufacturers.
It has a clearly defined set of criteria that all manufactures must use when producing organic fibers. If a pillow has this label, that means it is made of 95% organic fibers.
Oeko-Tex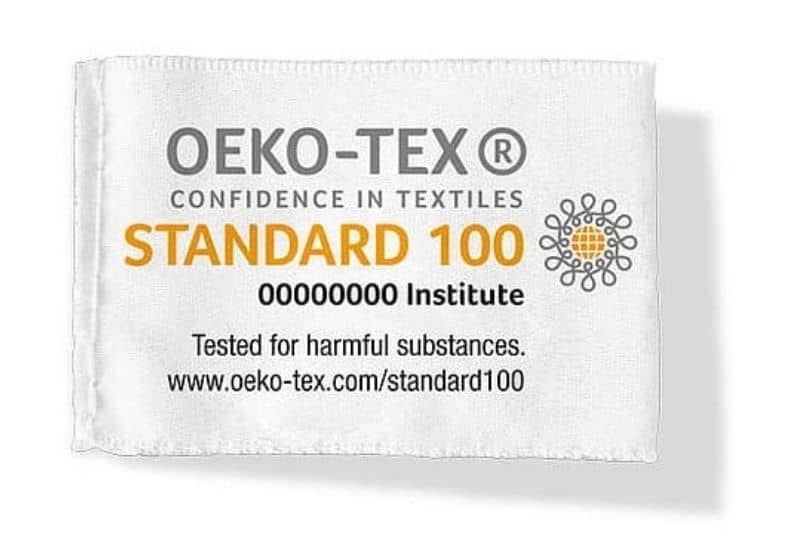 Oeko-Tex: An organic pillow with the Oeko-Tex certification indicates that it's been tested and is safe for human use and void of hundreds of toxic chemicals.
It is not required that fibers be organic, so you still need to read labels if you see the Oeko-Tex logo.
GOLS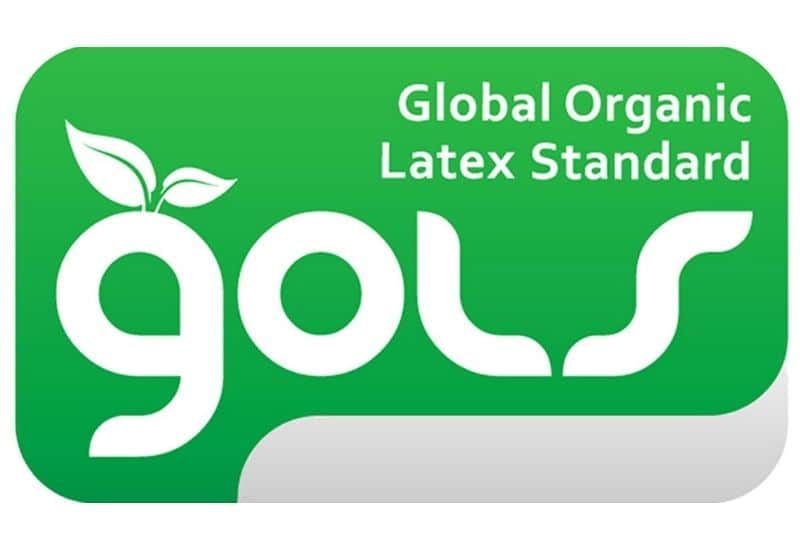 GOLS for organic latex pillows: The Gold Organic Latex Standard (GOLS) label for latex pillows guarantees that the latex pillow contains at least 95% organic latex.
How to Decide Which Organic Pillow is Right?
When it comes to pillow preferences, there's no one-size-fits-all! Selecting the best organic pillow for you is a lot like finding the right pair of shoes. You may need to try a few on before you get that perfect fit.
Here are some different factors to consider when deciding which type of organic pillow is right for you.
Firmness
Do you like a soft pillow that you can bunch up so that it rests under your head in a certain way? Or do you prefer a more formed, firm pillow that won't move around during the night?
Most types of organic pillows come in varying degrees of firmness, so you want to be sure to choose one that suits your liking.
Support
Support is also key when deciding on a new, non-toxic pillow. If you have any problems with your neck or back, you'll want to choose a pillow that conforms to those areas to help align your spine and keep it supported as you move during the night.
Organic Certification
The best organic pillows will have the GOTS standard for both the pillow filling (unless organic latex then GOLS) and for the pillow cover.
There are different combinations with some pillows. For example, you may have a Kapok or Buckwheat pillow with an organic cotton cover. For the safest pillow, you'll want both to be certified organic.
You'll also want to look for organic pillows made in the USA.
Cost
The cost of your pillow will depend on the size and material used to manufacture it. A standard organic pillow will cost considerably less than a king-sized pillow. The estimated range is anywhere from $29 to $200 and up.
The Best Organic Pillows
These are the best non-toxic, organic pillows, and are all Natural Baby Mama recommended!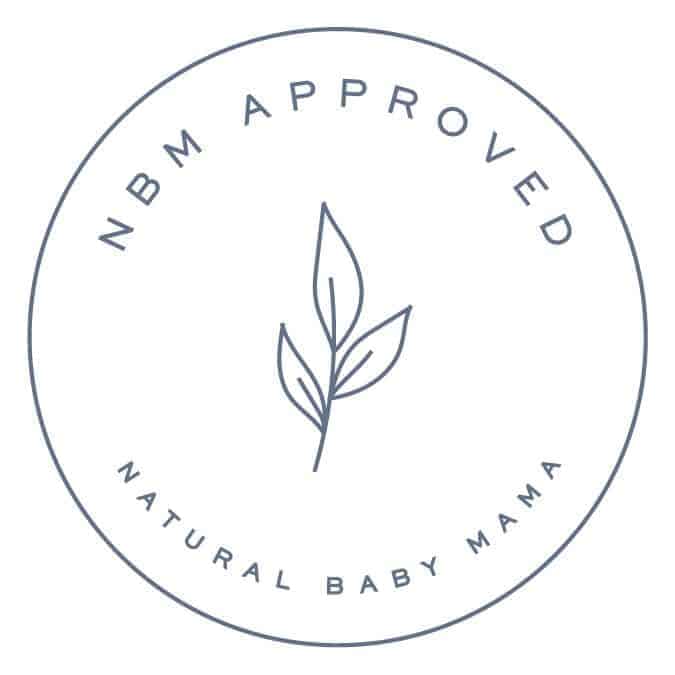 Soaring Heart
Soaring Heart has many popular organic pillows – organic wool, organic shredded latex, travel pillows, and ergonomic pillows.
Shredded latex pillows are ideal for people who want a malleable pillow that can be shaped and molded.
Soaring Heart also has a line of bedsheets, comforters, mattress toppers, and mattress pads in addition to their organic mattresses.
The pillows are GOTS & GOLS certified and come in various sizes to fit your needs.
Soaring Heart is a GOTS-certified facility.
Certification: GOTS/GOLS
Starting Price: $82.95
Discount Code: 5% off with code Natural Baby Mama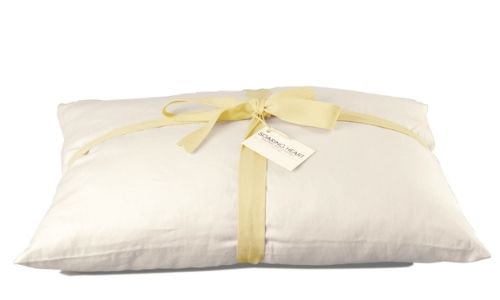 ---
Holy Lamb Organics
Holy Lamb Organics has a line of wool-filled bed pillows that come in a range of sizes, from travel pillows to king-sized. They also come in different levels of thickness.
Holy Lamb Organics also offers mattresses, toppers, and an assortment of bedding.
The organic pillows are handmade in the USA and GOTS certified. They do offer some eco-wool, so if you want certified organic wool, read the descriptions.
Certification: GOTS/Eco-Wool options
Starting Price: $79.00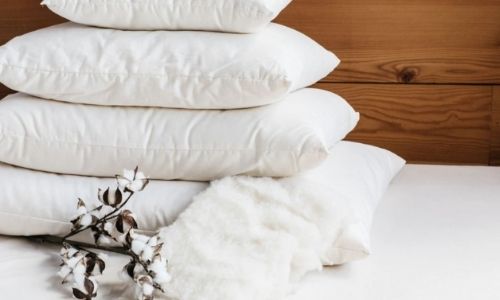 ---
Coyuchi
Coyuchi offers organic shredded latex pillows in standard, queen, and king sizes. The inner cover can be unzipped so that you can rearrange the filling to your liking.
Coyuchi also has a line of bedding, toppers, and also crib sheets.
The pillows are all sourced sustainably and are both GOTS & GOLS certified.
Certification: GOTS/GOLS
Starting Price: $98.00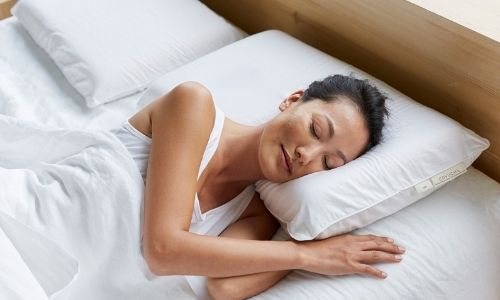 ---
Avocado
The Avocado recommendation is on hold temporarily while the details of the class action brought forth against Avocado are being disclosed.
Avocado is most well-known for its green, organic mattresses, but they also carry a range of natural, organic pillows. They offer organic certified cotton pillows and also their signature green pillows with adjustable latex and kapok fill.
In addition to their pillows and organic mattresses, Avocado also offers a selection of bedding, toppers, mattress protectors, bases, and furniture.
The pillows come in various sizes, starting with a mini-pillow and toddler pillow and going up to king size. They also carry an organic yoga meditation pillow!
Certification: GOTS/GOLS
Starting Price: $89.00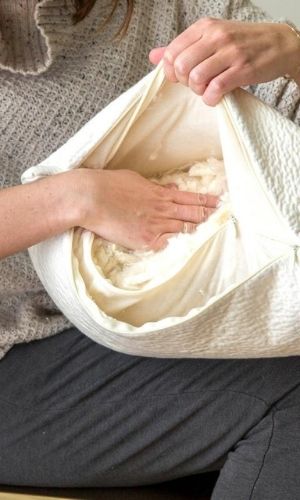 ---
Naturepedic
Naturepedic organic solid latex pillow provides adequate support for the neck and spine.
Naturepedic carries mattresses in various sizes as well, from crib and toddler mattresses up to adult. They also have a line of organic bedding that's specifically for kids.
Certification: GOTS/GOLS
Starting Price: $79.00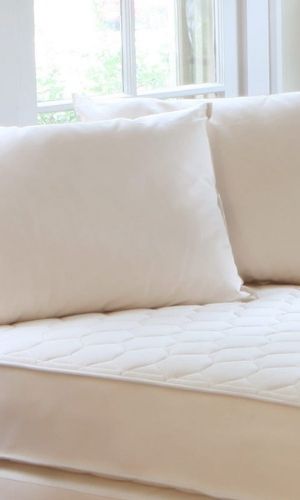 ---
White Lotus Home
White Lotus Home carries GOTS certified organic cotton pillows, kapok-filled pillows, wool, buckwheat, and Natural Latex pillows.
Since they offer such a wide variety of options, their line of pillows caters to different budgets. In addition to traditional bed pillows, White Lotus Home also offers a selection of decorative pillows to accent your home!
The cotton pillows are GOTS certified and the shredded latex pillows are GOLS and OEKO-TEX certified. All pillows are handmade and include free shipping in the USA.
Certification: OEKO-TEX/GOTS/GOLS
Starting Price: $24.00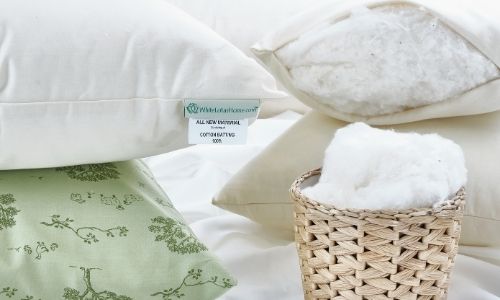 ---
Plush Beds
Plush Beds has organic shredded latex pillows that are GOLS certified. These pillows are highly breathable and moldable for a customized comfort level.
The pillows are offered in standard, queen, and king sizes.
Certification: GOLS
Starting Price: $99.00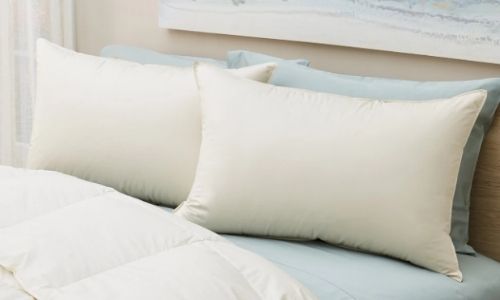 ---
Happsy
Happsy's organic pillow has a latex core and an organic cotton cover. It's one of the more affordable options in traditional pillow sizes, though it's only offered in standard and queen.
Happsy also carries affordable organic mattresses and mattress toppers.
The pillows are GOTS certified and are actually manufactured in Naturpedic's GOTS factory.
Certification: GOTS
Starting Price: $59.00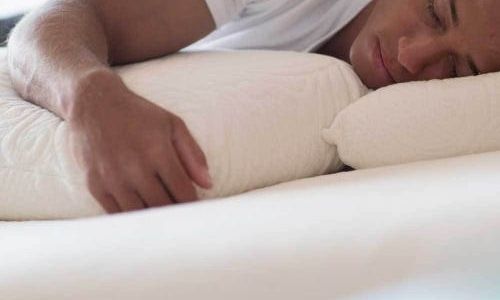 ---
Sol Organics
Sol Organics has organic cotton down pillows that range in size from standard to king. There are different levels of firmness to accommodate side sleepers, back sleepers, and stomach sleepers.
The pillows come in standards and king sizes. Sol Organics also carries organic sheets, duvets, and down comforters.
The pillows are made in Canada and are GOTS certified. They are also 100% Canadian white down that is responsibly grown and harvested.
Certification: GOTS
Starting Price: $119.00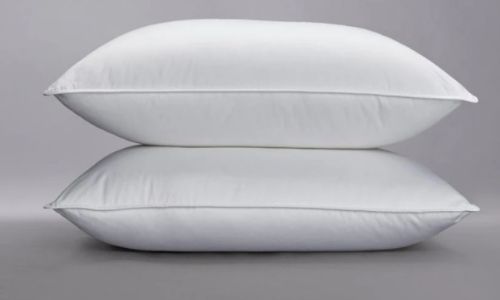 ---
Lifekind
Lifekind has several GOTS-certified organic pillow options ranging from organic cotton to organic wool. They also have organic travel-sized pillows as well as toddler pillows. Some of their latex pillows are made with natural latex rather than GOLS-certified organic latex. If looking for a latex pillow, I would consider a GOLS-certified organic over natural.
Lifekind is known for their organic mattresses and have a great line of non-toxic bedding options.
Most of their pillows are GOTS certified but not all, read product descriptions. Lifekind offers a variety of sizes to fit your needs.
Certification: GOTS on most but not all pillows
Starting Price: $79.00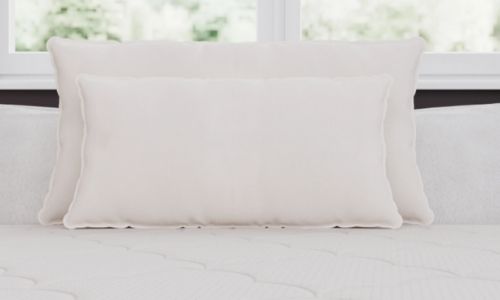 ---
Final Thoughts on Organic Pillows
Given just how much time we spend sleeping in our beds, it's so essential to be sure that we're resting our heads on a non-toxic pillow that's eco-friendly, safe, and non-hazardous to our health. With an organic pillow, you can breathe easy all night, every night!
Toss out that chemical-filled old pillow you've been sleeping on for years and invest in a top-quality, certified organic pillow that's healthy, sustainable, and that you can feel good about laying your head on.
It can be overwhelming to find truly safe products, so I have created my Amazon Storefront for vetted non-toxic products for your home you will love!
Other Posts Related to Organic Pillows:
Pin it for later!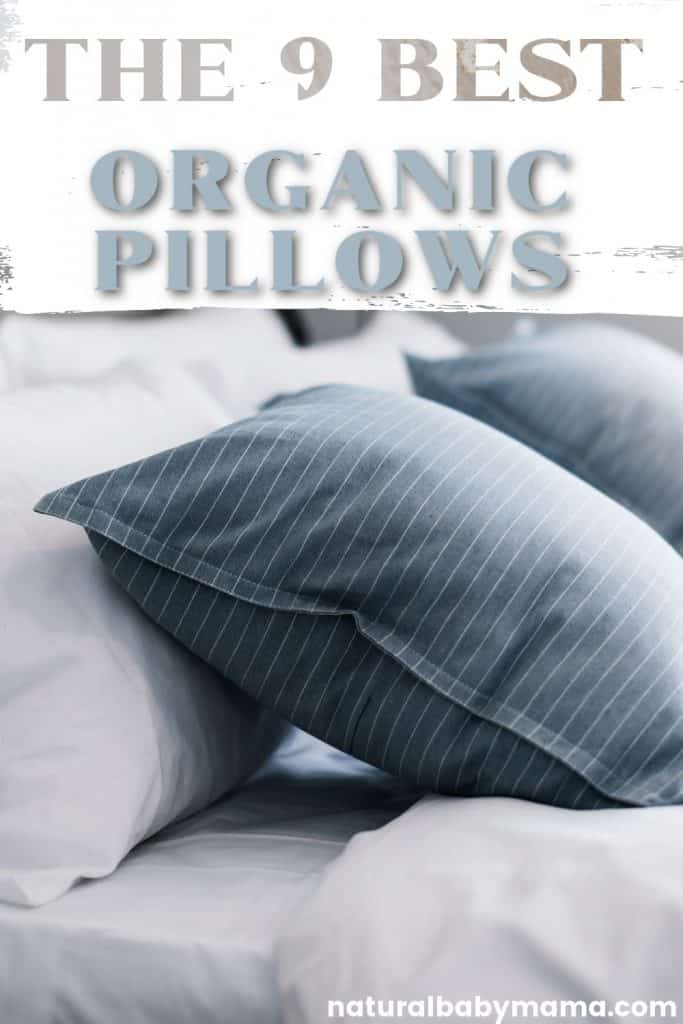 Sources
https://www.leafscore.com/eco-friendly-bed-products/pillows-what-to-watch-out-for/
https://www.slumbr.com/blog/could-my-pillow-affecting-health-pillow-toxic/
https://www.healthlinkbc.ca/healthlinkbc-files/air-quality-VOCs
https://www.madesafe.org/education/whats-in-that/bedding/
https://draxe.com/health/best-pillow/
https://www.medicalnewstoday.com/articles/17685
https://textileexchange.org/standards/responsible-down/
https://www.leafscore.com/eco-friendly-bed-products/pros-and-cons-of-eco-friendly-pillow-materials/
https://sleeponlatex.com/blogs/news/7845413-dunlop-vs-talalay-latex-foam
https://www.latexforless.com/blogs/latex-for-less-blog/what-are-the-types-of-latex-pillows
https://www.oeko-tex.com/en/apply-here/standard-100-by-oeko-tex
https://amerisleep.com/blog/what-does-it-mean-to-be-gots-or-gols-certified/
https://www.sleepfoundation.org/best-pillows/best-organic-pillow