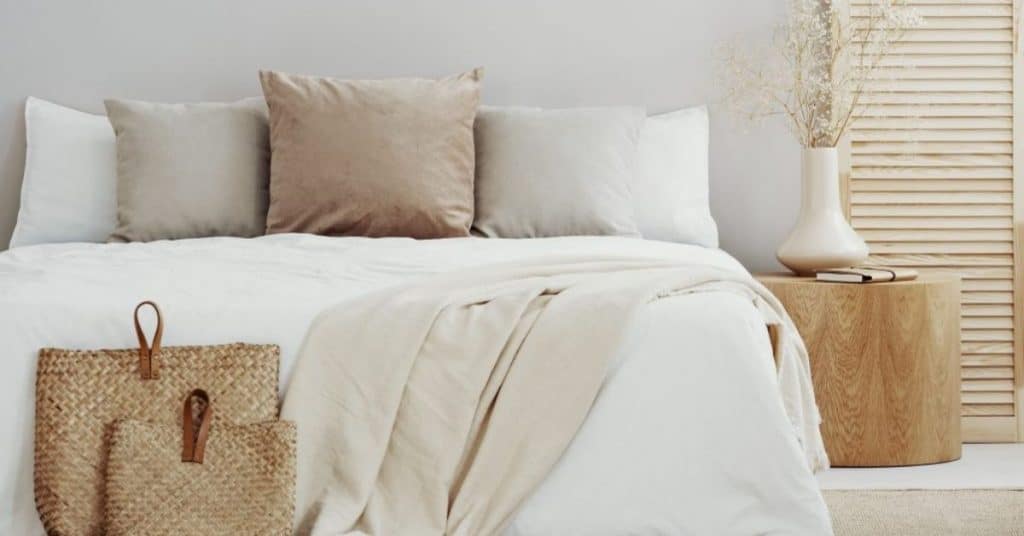 The average person spends about 26 years of their life asleep. This amounts to an astonishing 227,760 hours in bed. The benefits of a quality mattress and comfy sheets are apparent, but have you ever considered what your sheets are made of? Did you know your sheets could affect your health? Certified organic cotton sheets are the healthiest choice. Below you'll find the best organic sheet brands.
Why are Organic Sheets Important?
Our skin is the largest organ in our body, and it can absorb toxins from our environment. When we spend a collective 9,490 days of our lifetime asleep, we should be considering the toxins in our bedding.
Conventional cotton is one of the largest contributors to water waste and pollution due to the high amounts of pesticides used on conventional cotton crops.
Many manufacturers of conventional cotton sheets use toxic AZO dyes and formaldehyde to achieve their final product. All toxins can significantly harm your health over time.
Conventional cotton sheets are not alone in their toxicity. Synthetic sheets made from polyester, rayon, or other chemical-based ingredients can have the same effect. Not to mention, when heated (either by your dryer or your body heat), the toxins in polyester are released into the environment and your skin.
Organic sheets give you peace of mind that you aren't sleeping on toxins! Finding certified organic bed sheets can be complicated, so I've done the research for you!
This post may contain affiliate links. Please see my full disclosure policy for details.
What to Avoid in Sheets
Unfortunately, there are many things to avoid when shopping for healthy cotton bedding. Keep an eye out for the following:
Synthetic Fibers
Synthetic fibers like polyester, rayon, nylon, and acrylic contain harsh toxins that can absorb into your skin from your sheets. These synthetic fibers are made from fossil fuels.
They're linked to numerous health issues like hormonal disruption, cancer, and damage to major internal organs like the kidney and liver.
Azo Dyes
Even though AZO dyes are banned during the manufacturing process in the United States, they are commonly used in developing countries where much of our cloth goods are manufactured. AZO dyes are still allowed to be imported into the US.
AZO dyes contain heavy metals like lead. They produce compounds known as aromatic amines that have been linked to liver and bladder cancer. In addition, they are horrible for the environment.
Formaldehyde
Formaldehyde is used for stain and wrinkle resistance as well as color fastening in cloth goods, like sheets. It's also used to preserve products and keep them from mildewing in shipment.
Formaldehyde is a known carcinogen and can cause underlying health issues over time.
Conventional Cotton
16% of the world's pesticides are used on cotton crops. The Environmental Protection Agency recognizes seven of the fifteen common pesticides used on conventional cotton crops as carcinogenic or cancer-causing.
Along with the chemicals used to grow the cotton, numerous toxins are used in refining and dying the fabric to achieve the products found on store shelves.
Non-Certified Organic Cotton
You may see some cotton sheets labeled organic, meaning it was grown without pesticides. However, without a GOTS or Oeko-Tex certification, the organic cotton is still manufactured with toxic dyes and harsh chemicals. Avoid organic cotton sheets without a certification like GOTS or Oeko-Tex.
Bamboo
Bamboo sheets have become a popular trend in the past few years. It's considered eco-friendly because it is quick to grow, but it isn't non-toxic, even if it's grown organically.
It takes a lot of chemical refinement to process the bamboo into the fibers needed to make sheets. They often coat the finished product with formaldehyde and other chemicals to make them wrinkle-resistant.
Bamboo sheets are generally a product of greenwashing, meaning they are marketed as "eco-friendly" when they actually aren't.
What to Look For in Organic Sheets
There are two things to look for when shopping for non-toxic cotton bedding. First, look for certified organic cotton and certified organic linen.
There are two certifications you can trust to ensure your organic cotton sheets are healthy for you. Certified organic cotton sheets contain no pesticides or toxic chemicals.
GOTS Certification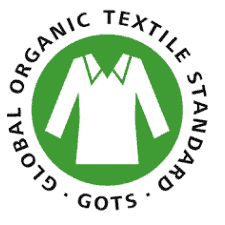 The GOTS certification ensures your organic bed sheets are non-toxic from start to finish. It's essential to keep an eye out for labels that say "GOTS organic cotton," which means only the cotton used is GOTS certified, and the dyes and finishes are not certified to GOTS standards.
It's important to be wary of any labels that claim 100% organic cotton without a certification because the manufacturing process can lead to hundreds of chemicals and toxins in the bedsheets.
Oeko-Tex Certification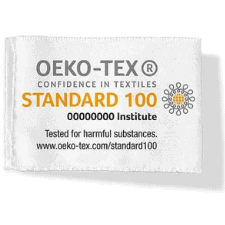 The Oeko-Tex certification prevents over 100 chemicals from being used in manufacturing cotton sheets. Oeko-Tex does not require the fibers to be organic, so you can have synthetic fibers or conventional cotton labeled with the Oeko-Tex certification.
The Best Organic Sheets of 2021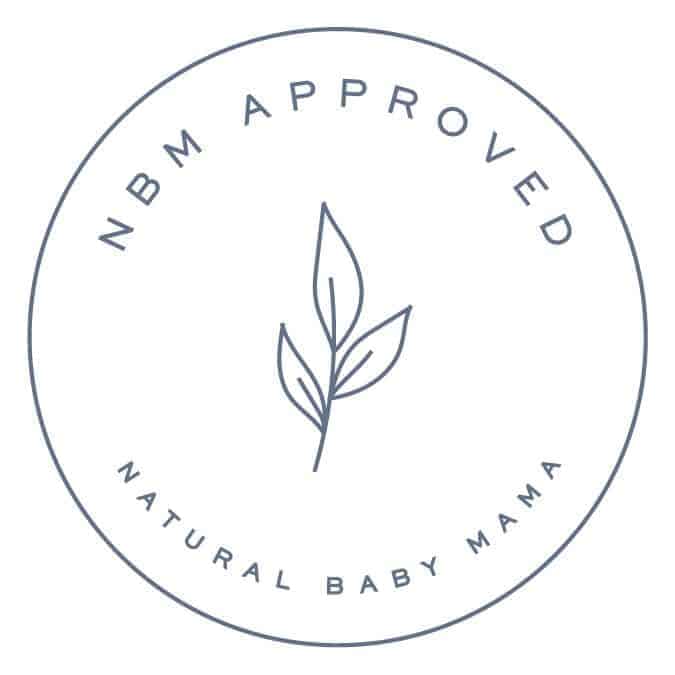 1. Coyuchi
Coyuchi has the softest organic cotton sheets. They have organic linen sheets, organic jersey sheets, and organic cotton flannel sheets, as well.
Coyuchi carries organic crib sheets all up to king size.
They are GOTS certified and come in a range of colors to match any room decor!
Certification: GOTS
Starting Set Price: $128.00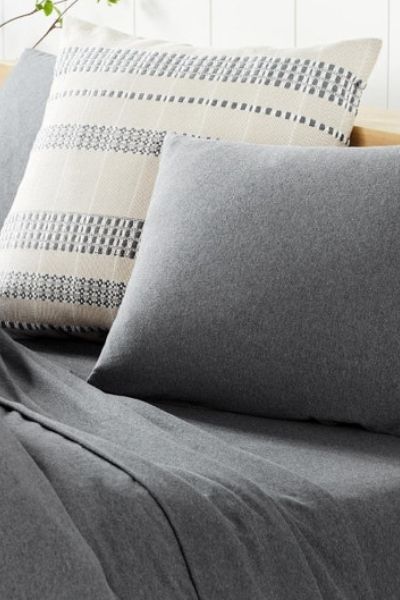 ---
2. Magnolia Organics
Magnolia Organics has GOTS certified organic bedding.
They sell everything from pillowcases to full California king-sized sheet sets. They even offer certified organic crib sheets, so everyone in the house will sleep soundly.
Certification: GOTS
Starting Set Price: $80.00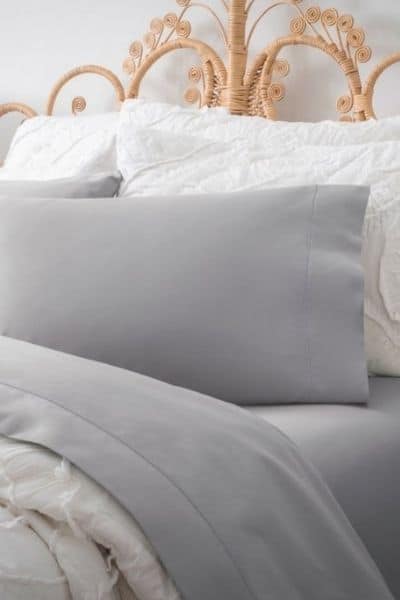 ---
3. West Elm
West Elm is another excellent option for organic bedsheets. They offer a muted color palette in their organic GOTS certified sheet sets.
Their size range goes from twin to king, but not all of their bedding products are certified organic. So, make sure to read the product description before ordering.
They also have fun organic kid's sheets as well as duvet covers.
Certification: GOTS
Starting Set Price: $23.60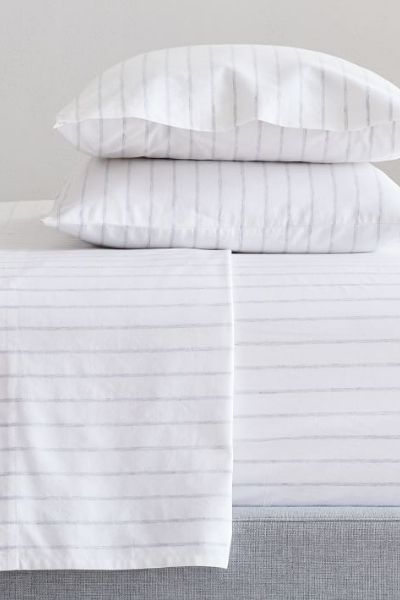 ---
4. Pottery Barn Organic
Pottery Barn Organic has some GOTS and Oeko-Tex organic sheets. They offer fun prints and classic styles to complete any room.
Not everything they offer is certified organic. Read the product description before purchase, and check the tags once you receive the product to ensure you received a certified organic cotton sheet set.
We love their holiday sheets as well as their kid's organic sheets.
Certification: GOTS
Starting Set Price: $59.00
Shop Pottery Barn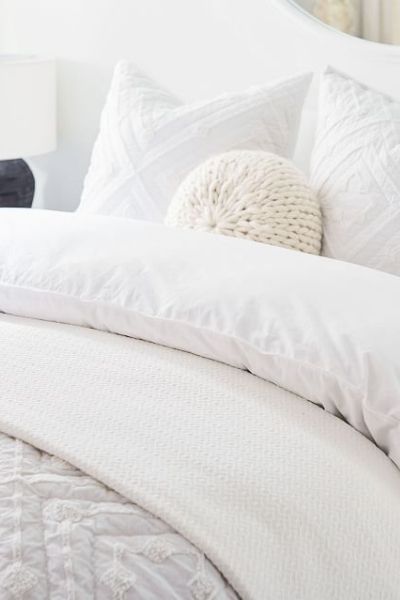 ---
5. The Company Store
The Company Store provides some certified organic cotton sheets, but not all of their products are certified organic.
The sheets that are GOTS and Oeko-Tex certified are top quality and come in gorgeous prints.
Certification: GOTS
Starting Set Price: $112.00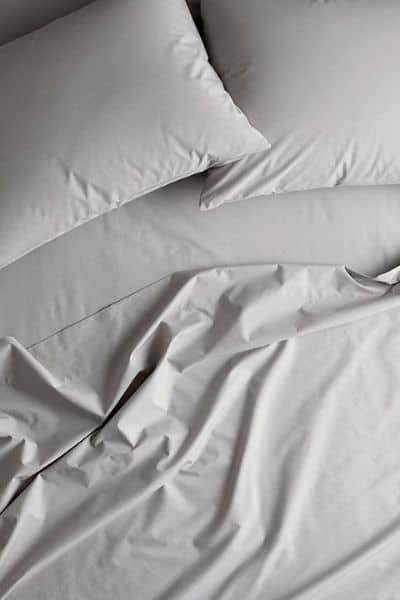 ---
6. Target
Target has some GOTS and Oeko-Tex certified organic cotton sheets. They have fewer options than some on this list, but they're very affordable.
Make sure to read the product description before purchase.
Certification: Oeko-Tex or GOTS
Starting Set Price: $28.00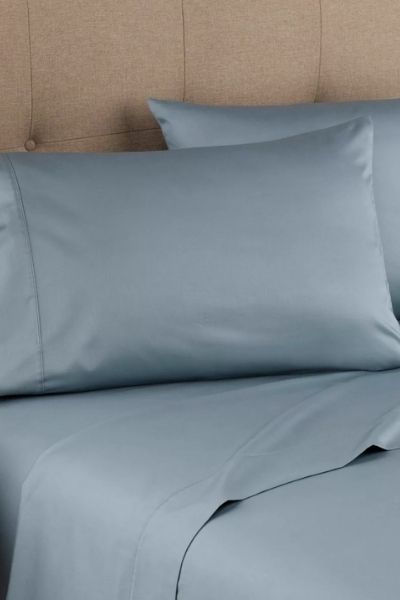 ---
7. Sol Organics
Sol Organics only uses GOTS, certified organic cotton for their sheets.
They offer a wide range of colors and textures to meet everyone's style needs.
Certification: GOTS
Starting Price: $99.00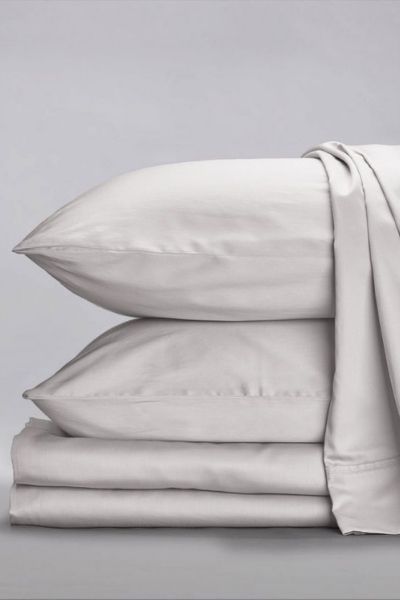 ---
8. Boll & Branch
Boll and Branch offer some of the best organic sheets. They provide sheets that are both GOTS and Oeko-Tex certified.
They even offer fun prints like plaid to spice up your room!
Certification: GOTS
Starting Price: $188.00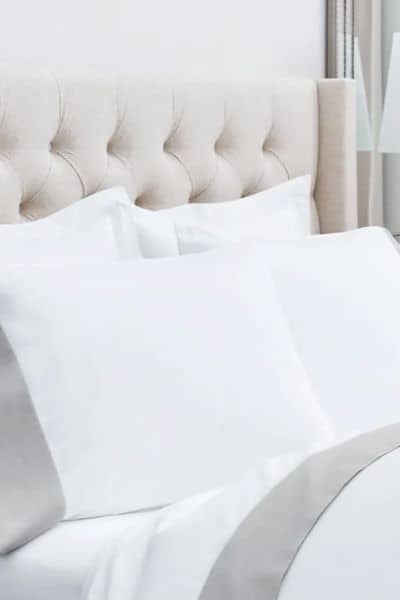 ---
9. Avocado
The Avocado recommendation is on hold temporarily while the details of the class action brought forth against Avocado are being disclosed.
Avocado mattress company not only offers a sustainable mattress but GOTS certified organic cotton sheets, as well.
Avocado provides a pastel color pallet that will go with any decor. They also have organic linen sheets in addition to their organic cotton sheets.
Certification: GOTS
Starting Set Price: $89.00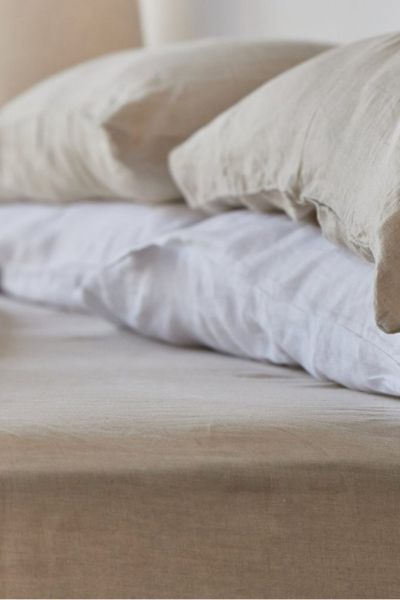 ---
10. PACT
We love PACT in my house because they offer organic cotton clothing and certified organic cotton bedding!
Their GOTS certified cotton sheets are super comfortable and high quality. Be sure to save 15% off with the code NATBABYMAMA15.
Certification: GOTS
Starting Price: $130.00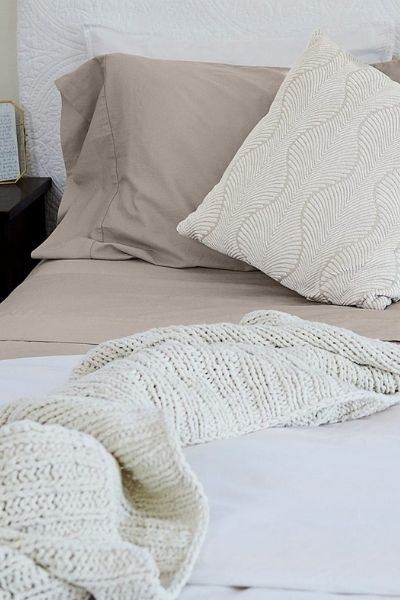 ---
11. Under the Canopy
Under the Canopy offers gorgeous, high-quality sheet sets in several colors.
They offer both Oeko-Tex and GOTS certified organic cotton bedding at an affordable price!
Certification: Oeko-Tex and GOTS
Starting Price: $49.00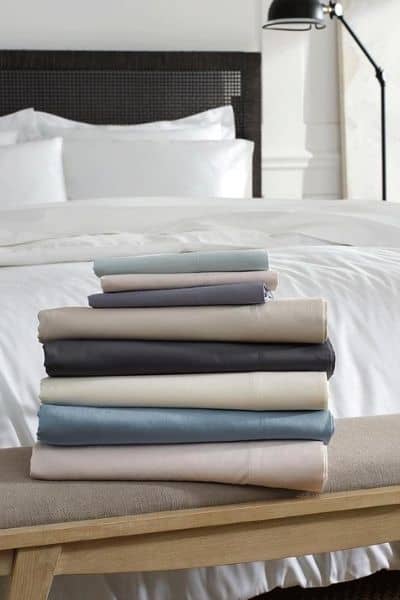 ---
Final Thoughts on Organic Sheets
We spend so much of our time asleep, and having a healthy, comfortable set of organic bed sheets is a great way to take your health into your own hands.
Leave the chemicals laden, toxic sheets on the shelves and find yourself some high-quality, certified organic cotton (or linen) sheets you can feel good about!
It can be overwhelming to find truly safe products, I have created my Amazon Storefront for vetted non-toxic products you will love!
Posts Related to Organic Sheets
Pin it for later!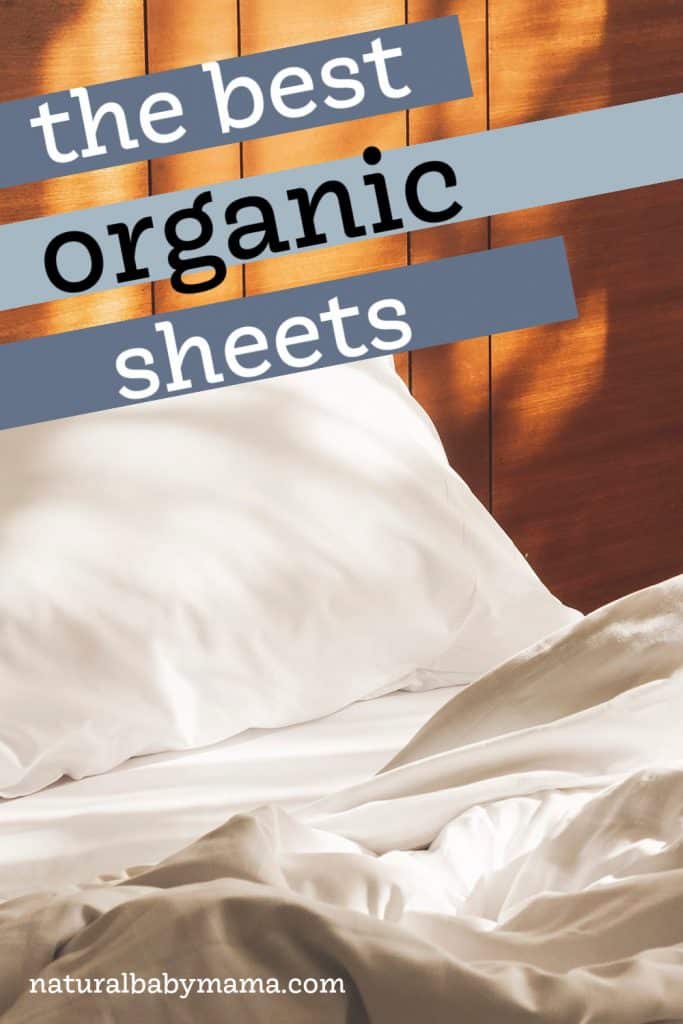 Sources:
Sleep Matters, dreams.co.uk
All You Need to Know About Synthetic Fabrics, keycolour.net
Certification and Labelling, global-standard.org