As parents, we do everything in our power to do what's best for our babies. We spend months choosing the best products, but things can get tricky when shopping for organic crib sheets. I experienced this first hand when I was pregnant with my first child. I bought organic crib sheets and some organic baby clothes, and I was super happy to find these options. At that point, I thought buying organic was good enough.
Later I learned that buying organic without any certifications means that only the cotton was grown organically, but it did not mean that the clothing or sheets were free of harmful toxins.
Months later, I was back in the major retailer where I bought my son's cute organic crib sheets, and I noticed they said wrinkle resistant. I ended up spending hours on the phone with their customer service, trying to figure out what that meant. Finally, I learned that the wrinkle-resistant fabric is treated with formaldehyde.
I felt duped, and I was so upset because I thought I was buying an organic product that most definitely was not.
That led me to dig deep into the harms of toxic products for babies, where I learned the only way to ensure that your cloth products are free of toxins is to buy certified organic clothing (new or used).
This can get complicated, but I'm here to help you make informed, healthy decisions for your baby!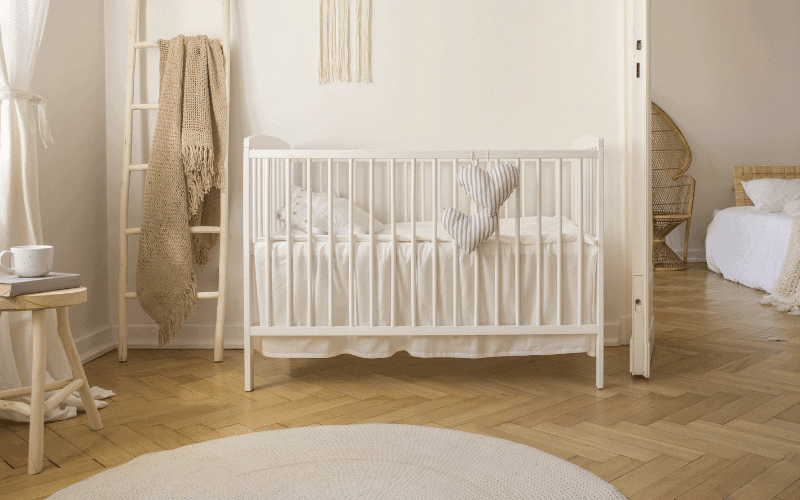 This post may contain affiliate links. Please see my full disclosure policy for details.
Why an Organic Sleeping Space is Important for Babies
Coming into contact with toxins as an adult is significantly less harmful than coming into contact with toxins as a baby. Matured adult bodies are equipped with detoxifying organs like the blood-brain barrier and kidneys. Babies don't develop these organs until six months of age, making their sleeping space very important!
Children also absorb toxins much faster than adults because they take in 50% more oxygen per pound than adults. They also have a much faster metabolism than we do. This means children have a high rate of toxin absorption.
Babies sleep anywhere from 12 to 16 hours a day, so organic crib sheets are essential for their health.
Just like adults, your baby's skin protects them from harmful substances, sun exposure, and infection. But unlike an adult, your baby's skin is very thin and much more susceptible to absorbing toxic chemicals in bedding or any other products.
Why Organic Crib Sheets Are Important
Crib sheets found in major retail stores often contain synthetic materials or conventional cotton. Synthetic materials and conventional cotton are laden with harmful toxins like pesticides and petroleum-based chemicals.
In addition, conventional sheets are made with harmful dyes and toxins like AZO-dyes (which contain heavy metals) and formaldehyde to name a few. The textile industry is known as being one of the most toxic industries, they come in second to big oil in terms of toxins used and pollution generated.
Conventional cotton is considered one of the dirtiest crops on the planet because of how many pesticides are used to grow it. Many of the pesticides found in conventional cotton are considered carcinogenic (cancer-causing) to the EPA. You do not want carcinogens in contact with your precious little one's skin.
Cotton sheets may appear safe, but the carcinogenic chemicals and pesticides do not wash out in the wash cycle. In fact, some toxins are meant to last the life of the textile. Some may reduce over time with washing but you can not assume that if you wash your clothing the toxins will be gone – because they will not be.
Synthetic crib sheets are made from petrochemicals (i.e, oil) so washing them doesn't change how harmful they are to your baby. In fact, washing them introduces microplastic toxins in the environment, around your home, and into the waterways as well.
Microplastics are a real health concern, and one we should all be taking seriously. Breathing microplastics is not good for the health of our family.
These toxins, and pesticides, have been linked with significant health problems like respiratory issues, reproductive issues, kidney and liver problems, skin irritation, fatigue, and cancer.
When babies spend up to 16 hours a day asleep, you don't want them to spend that time absorbing harmful chemicals. That's why certified organic crib sheets and certified organic bedding is the safest choice for your little one.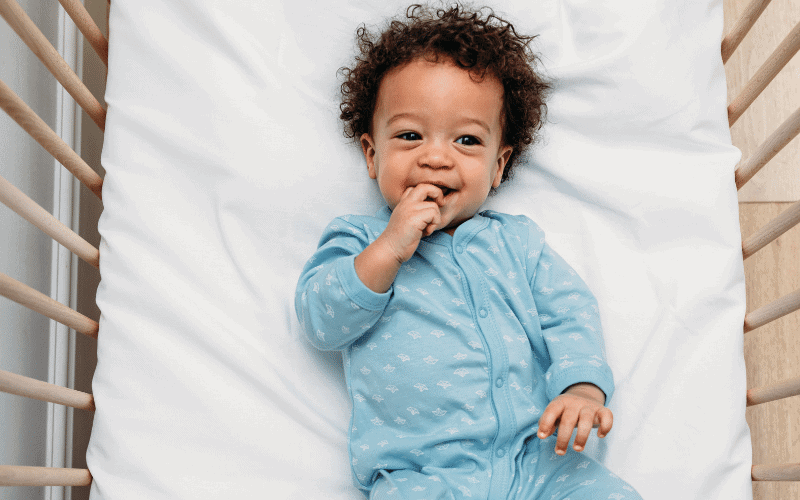 What to Avoid in Crib Sheets
We know not all crib sheets are made with the health of your baby in mind. Unfortunately, there are several things to avoid when shopping for the best crib sheets for your little one.
Synthetic Fibers
Synthetic sheets are often made with petroleum-based chemicals like polyester, nylon, or acrylic. These chemicals are made from plastic and can absorb into your baby's skin while they sleep.
Synthetic fibers have been linked to reproductive system disruption and immune weakness due to the harmful substances used to make them. Synthetic fibers are also not breathable, which can lead to skin irritation in your baby, as well.
Non-Certified Cotton
There are plenty of 100% cotton crib sheets out there, but don't let that fool you. Conventional cotton is one of the most pesticide-ridden crops on the planet. Plus, conventional cotton crib sheets are often manufactured with tons of nasty chemicals like AZO dyes and formaldehyde.
You may find labels that say "organic cotton," which means the cotton was grown without pesticides, but it was manufactured using chemicals. Avoid all crib sheets without one of the certifications below.
Fabric Finishes
Labels that read "wrinkle-resistant," "fire-retardant," "anti-static," "stain-resistant," etc. are fancy ways of saying chemical-laden. Any fabric finish that sounds like this is treated with chemicals like formaldehyde and Teflon. These finishes may sound convenient, but they can negatively affect your little one's health in the long run.
Bamboo
Like cotton, bamboo isn't non-toxic, even if it's grown organically. Bamboo is used to build bridges and prefab houses. It can withstand hurricanes and tornados, so breaking it down into soft fabric requires an intense chemical process that uses bleach, sodium hydroxide, sulfuric acid, and carbon disulfide.
These chemicals stay in the fabric long after it's been washed and can be especially harmful to babies.
Flannel
Even though flannel seems safe, warm, and snuggly it's made with synthetic fibers like polyester or non-certified organic cotton. Both are filled with harmful toxins that can compromise the health of your little one. Of course, if you come across certified organic cotton flannel then buy away!
Look for certified organic cotton or linen crib sheets to keep your baby's sleep space toxin-free.
What to Look For in Organic Crib Sheets
Look for certified organic cotton or linen crib sheets with the certifications below.
GOTS Certification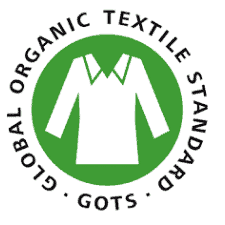 The GOTS certification ensures everything from the organic cotton crop to the manufacturing process is toxin-free. This is the most stringent organic certification available.
Watch out for labels that say "GOTS certified cotton" because that only refers to how the cotton is grown, not how it's finished. Look for the green GOTS logo on the tag.
When you buy GOTS certified organic cotton you can rest assured that your product is free of harmful toxins.
Oeko-Tex Certification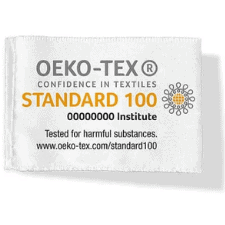 Oeko-Tex ensures your organic cotton crib sheets are free from pesticides, chemicals, and toxins in organic and non-organic fibers. Look for the yellow Oeko-Tex certification on the tag.
Oeko-Tex allows for both organic and conventional cotton. It's important to look for organic cotton and Oeko-Tex.
The Best Organic Crib Sheets
These are the best 10 organic crib sheets brands to create a healthy sleep space for your baby.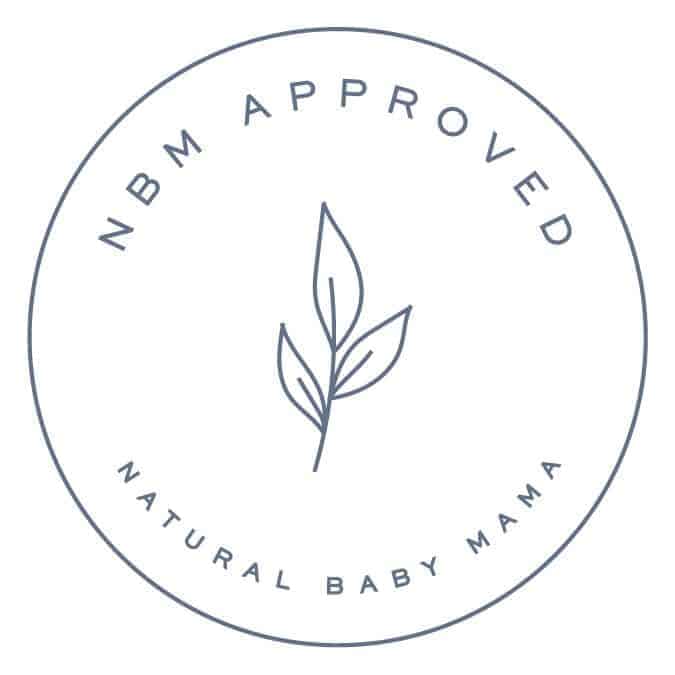 Coyuchi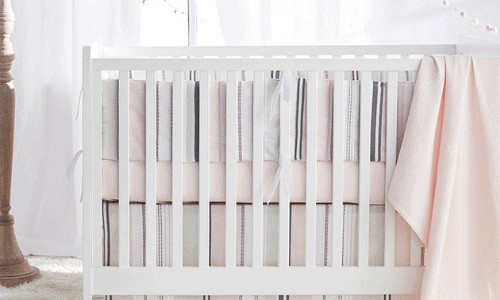 Coyuchi holds the GOTS certification, and they have several organic cotton crib sheet options. They offer solid colors to match any aesthetic, and their sheets are high quality!
Starting Price: $38.00
---
Burt's Bees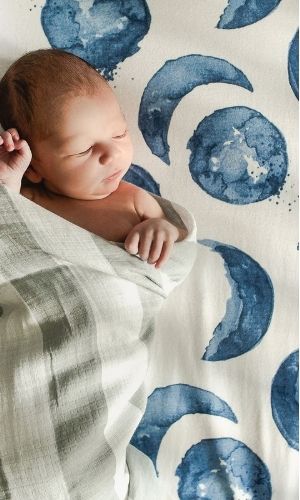 Burt's Bees holds the GOTS certification for their organic cotton crib sheets. They offer a range of colors and prints to make any mama happy. As a bonus, they're also really affordable.
Starting Price: $19.95
SHOP BURT'S BEES or SHOP ON AMAZON
---
Magnolia Organics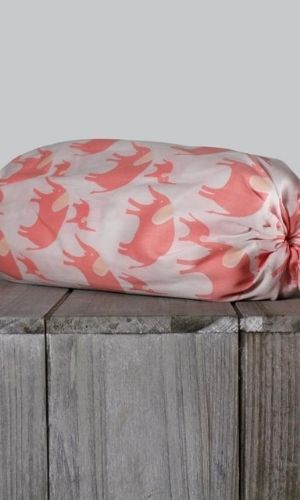 Magnolia Organics organic cotton crib sheets are GOTS certified, and they come in fun patterns and colors! They are a well-made, affordable option for organic crib sheets.
Starting Price: $23.95
---
West Elm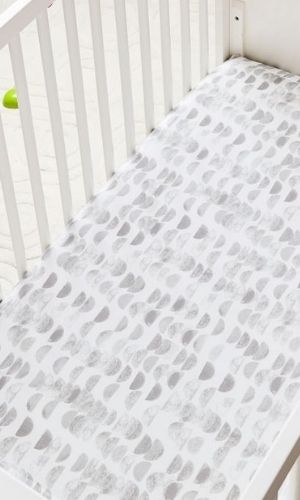 West Elm has some GOTS certified options for organic cotton crib sheets. They have everything from adorable patterns to simple pastels but make sure to read the product description before purchase.
Starting Price: $29.00
---
Pottery Barn Organic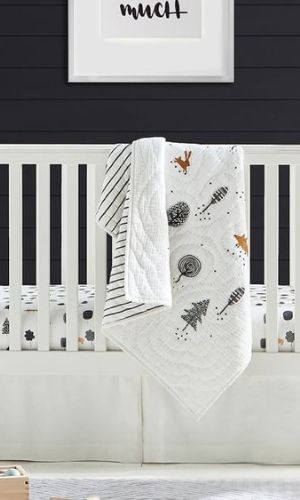 Pottery Barn has organic crib sheets with both GOTS and Oeko-Tex certification. They offer charming muted tones to match every nursery!
Be sure to verify your product in person if you order online to make sure it is organic and certified.
Starting Price: $29.99
---
Naturepedic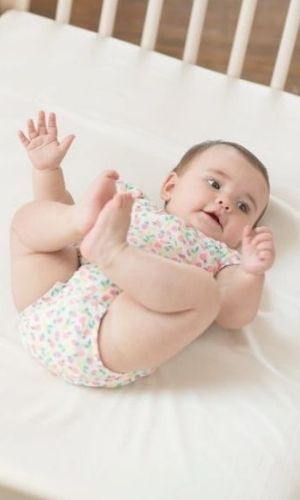 Naturepedic prides itself on providing healthy sleep products for the whole family (they make fantastic organic mattresses). They offer classic ivory or white organic crib sheet that are healthy for your baby. Their crib sheets are GOTS certified.
Starting Price: $29.00
---
Little Star Organics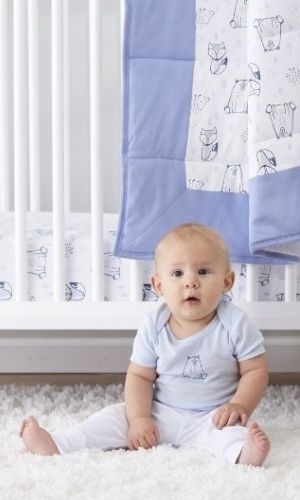 You can find Little Star Organics at Walmart. They do offer the Oeko-Tex certification, and they offer tons of cute patterns for an affordable price.
Starting Price: $19.99
---
Pickle & Pumpkin
Pickle & Pumpkin offers GOTS-certified organic crib sheets through Amazon. Their patterns are whimsical and perfect for a unique design!
Starting Price: $29 for a 2-pack
---
Touched by Nature
Touched by Nature follows GOTS standards but does not hold the GOTS certification (they are working towards that). You can find them on Amazon with a range of designs and patterns.
Starting Price: $21.99
---
MakeMake Organics
MakeMake Organics holds the GOTS certification, and you can find them on Amazon. Their simple designs and muted colors match well with any nursery design while keeping your baby healthy!
Starting Price: $25.00
---
Final Thoughts on Organic Crib Sheets
Working towards your baby's health and safety can be a daunting task – especially when there are so many toxic products to avoid. Making sure your little one sleeps soundly without the risk of absorbing toxic chemicals and pesticides is vital for their safety and your mental sanity! Certified organic crib sheets are the healthiest option for your baby, and these brands won't disappoint!
It can be overwhelming to find truly safe non-toxic products. I have created the Natural Baby Mama Amazon Storefront for vetted non-toxic living products from baby to your home. You can find some organic crib sheets in my Amazon Storefront as well.
POSTS RELATED TO ORGANIC CRIB SHEETS:
Pin it for later!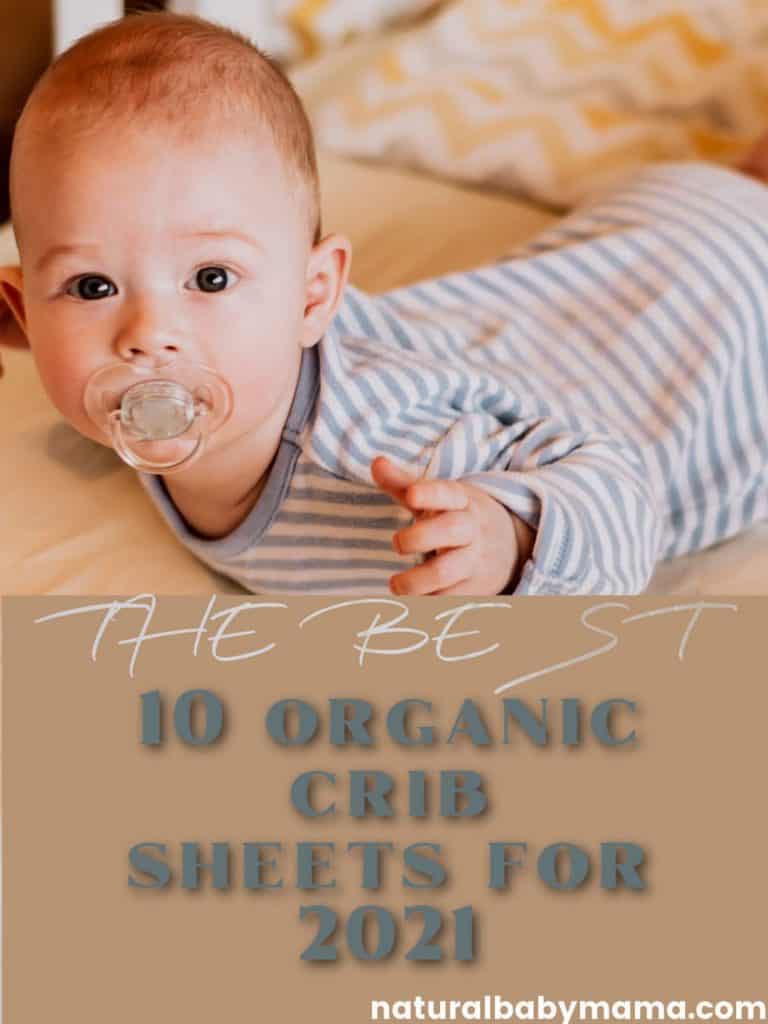 Sources:
Are Bamboo Sheets Truly Eco-Friendly, Leafscore.com
How Environmental Toxins Impact Children in Early Life, https://www.ecoparent.ca/
All You Need to Know About Synthetic Fabrics, http://www.keycolour.net/