We spend over 200,000 hours of our lives asleep. Spending that much time in bed leads to inevitable wear, tear, and spills on a mattress, which a mattress protector can significantly reduce. Mattress protectors are much easier to maintain, especially compared to the hassle of attempting to clean your actual mattress. Of course, not all mattress protectors are made the same. Organic mattress protectors are the healthiest option for you and your family!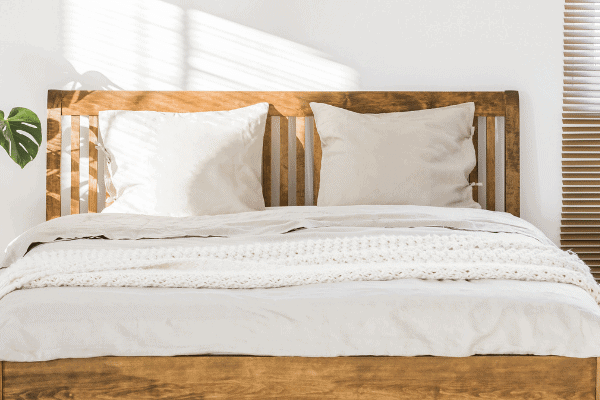 Toxins in Mattress Protectors
These are the common toxins found in mattress protectors on the shelves today. By avoiding these materials and buying eco-friendly mattress protectors, you are making your home healthier as well as protecting the earth.
Synthetic Materials
Most mattress protectors are made with synthetic materials like vinyl, polyester, rayon, etc. These synthetic materials are made from fossil fuels like petroleum, which contains toxins that can negatively affect your health over time.
These toxins are linked to health problems like kidney and liver damage, cancer, and hormonal disruption.
Vinyl
Vinyl is commonly found in mattress protectors to keep them water-resistant. Vinyl contains extreme levels of chlorine and phthalates. Avoid vinyl mattress protectors for you and your children (this is common in children's mattress protectors).
Exposure to these chemicals has been linked to cancer and other health problems, especially in children.
PFCs and Formaldehyde
Traditional mattress protectors are often made with Perfluorinated Chemicals or PFCs and Formaldehyde. PFCs make fibers water and wrinkle-resistant, and Formaldehyde is used to prevent mildewing during shipping.
PFCs are the same chemicals used to make Teflon, and both PFCs and Formaldehyde have been linked to kidney disease and cancer.
Cotton
Cotton sounds like a wonderful natural fiber. However, 20% of the world's pesticides are used on cotton crops, and those pesticides stick around long after the mattress protectors have made their way to your home.
Besides, the pesticides used on cotton crops are harmful to our environment as well as the farmers.
Non-Certified Organic Cotton
Non-certified organic cotton is also found in many mattress protectors. Even though "organic cotton" sounds perfectly healthy, it doesn't mean harsh chemicals aren't used in manufacturing.
You may see some cotton labeled organic, meaning it was grown without pesticides. However, without a GOTS or Oeko-Tex certification, the cotton is still manufactured with toxic dyes and harsh chemicals. Avoid any organic cotton without a GOTS or Oeko-Tex certification.
Bamboo or Eucalyptus
Some mattress protectors are made with bamboo or eucalyptus. While these options may sound eco-friendly, it takes a chemically intensive process to create usable fibers from either substance.
The harsh chemicals used in the refining process include sodium hydroxide, carbon disulfide, and multiple bleach baths to get to the final product. This can lead to skin irritation, fatigue, headache, and nerve damage.
This post may contain affiliate links. Please see my full disclosure policy for details.
What to Look for in Organic Mattress Protectors
The healthiest organic mattress protectors on the market are made with certified organic cotton and wool.
With certified organic cotton, you can ensure the cotton used to make your organic mattress protectors are free from pesticides from the field and harsh chemicals in the manufacturing process. Look for these certifications.
GOTS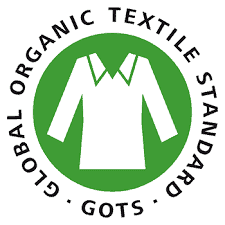 GOTS Certification: The GOTS certification ensures your mattress protectors are non-toxic from start to finish.
It's essential to keep an eye out for labels that say "GOTS organic cotton," Which means only the cotton used is GOTS certified, and the finishes could be toxic.
Again, be wary of any labels that claim 100% organic cotton without a certification because the manufacturing process can lead to hundreds of chemicals and toxins in your organic cotton mattress protector.
Oeko-Tex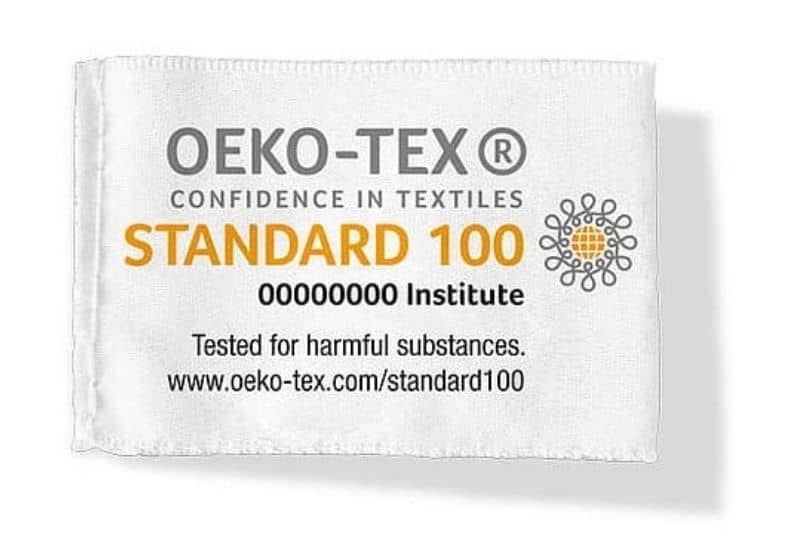 Oeko-Tex Certification: The Oeko-Tex certification prevents over 100 chemicals from being used in manufacturing mattress protectors.
Oeko-Tex does not require the fibers to be organic, so you can have synthetic fibers or conventional cotton labeled with the Oeko-Tex certification. Read descriptions carefully to make sure you are buying an organic Oeko-Tex certified mattress protector.
The Best Organic Mattress Protectors
These are the best organic and non-toxic mattress protectors to keep your bed healthy and clean!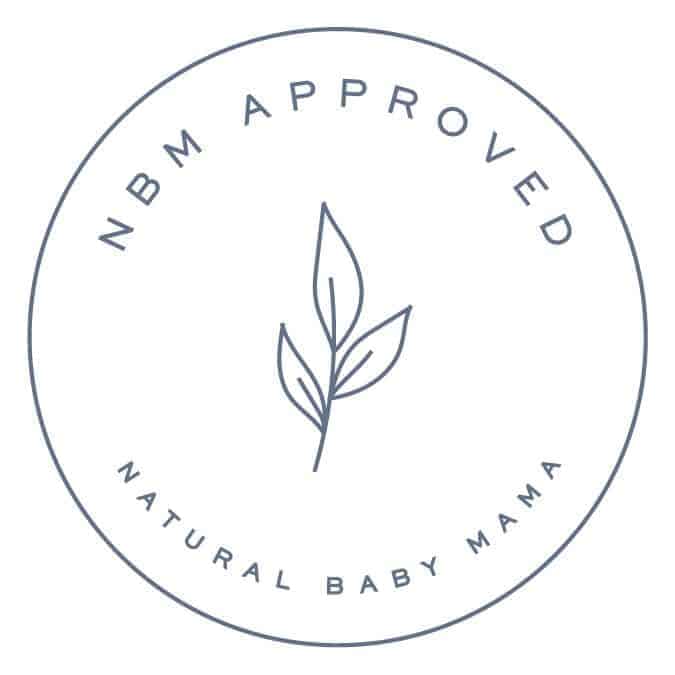 ---
Holy Lamb Organics
Holy Lamb Organics offers an eco wool moisture barrier that will keep your mattresses clean and allergen-free. These organic waterproof mattress protectors are made without chemicals or harsh additives so that you can rest easy.
While eco wool isn't certified organic, it comes from small sustainable farms. Even though washing eco wool takes a bit of care, it's great for waterproofing, and you don't have to wash it as often as certified organic cotton!
This is what my family uses. It works great for leaks, and we love it!
Starting Price: $199.00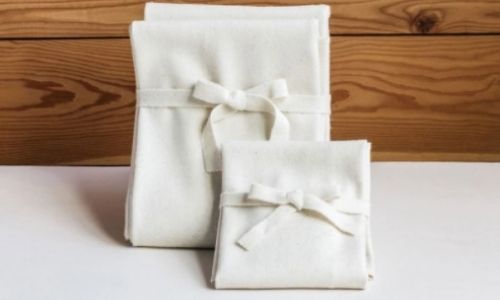 SHOP HOLY LAMB ORGANICS or on AMAZON
---
Naturepedic
Naturpedic organic mattress protectors are made with GOTS certified organic cotton. It has an ultra-thin GOTS-approved polyurethane barrier in the center between the two layers of organic cotton.
Their sizes range from twin to California king and will keep your mattress dry and clean!
Starting Price: $109.00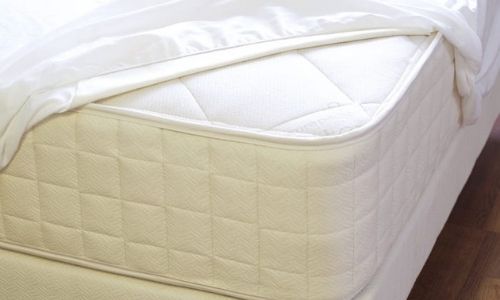 SHOP NATUREPEDIC or on AMAZON
---
Soaring Heart
Soaring Heart offers organic cotton mattress protectors that are GOTS certified and easily washable.
Soaring Heart also sells Holy Lamb Organics eco-wool mattress protectors and the Coyuchi organic cotton mattress protector.
Starting Price: $70.00
Discount Code: 5% off using code Natural Baby Mama (excludes furniture)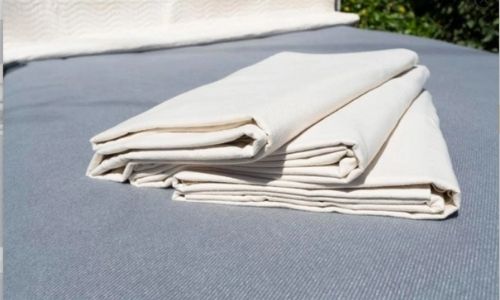 ---
Coyuchi
Coyuchi makes GOTS certified organic cotton mattress protectors.
The size range spans from twin to California king, and it comes with two-inch quilted squares for maximum comfort!
Starting Price: $126.40
SHOP COYUCHI or on AMAZON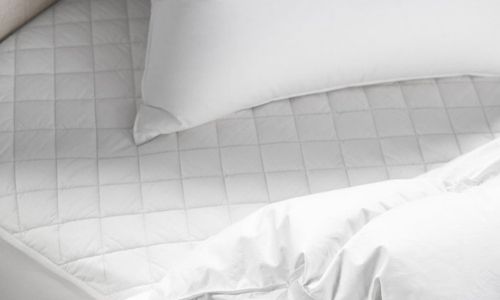 ---
Lifekind
Lifekind has several organic mattress protectors – everything from GOTS certified cotton to organic flannel to organic wool.
They offer a variety of organic, waterproof options that will fit your needs. Lifekind is known for its high-quality organic mattresses and bedding.
Starting Price: $79.00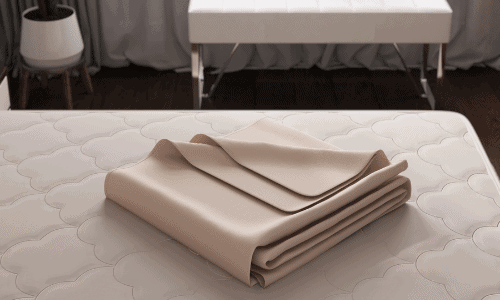 ---
Magnolia Organics
Magnolia Organics has GOTS-certified organic waterproof mattress protectors.
Their mattress protector is fully encased with a zipper. It is also easily washable.
Starting Price: $29.95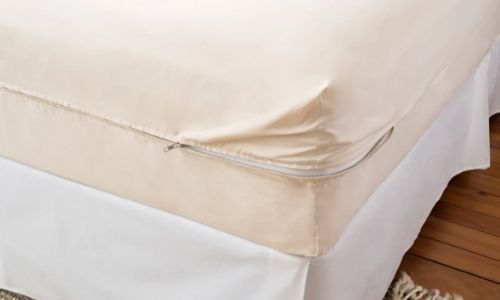 SHOP MAGNOLIA ORGANICS or on AMAZON
---
My Green Mattress
The organic GOTS-certified waterproof mattress protectors from My Green Mattress come with two layers of GOTS-certified organic cotton and a breathable polyurethane moisture barrier.
These mattress protectors are sewn by hand in Illinois.
Starting Price: $59.00
SHOP MY GREEN MATTRESS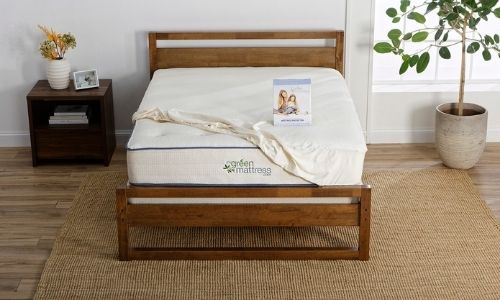 ---
Avocado
The Avocado recommendation is on hold temporarily while the details of the class action brought forth against Avocado are being disclosed.
The GOTS certified organic mattress protectors from Avacado are made to protect your mattress and your health from harmful toxins.
They offer an extensive size range and optimal comfort with multiple layers of certified organic cotton.
Starting Price: $89.00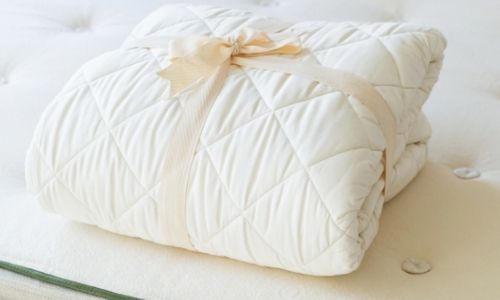 ---
Happsy
Happsy provides nontoxic, GOTS organic waterproof mattress protectors for a range of mattress sizes.
This mattress protector is complete with a non-toxic water-resistant liner to keep your mattress dry and clean.
Starting Price: $79.00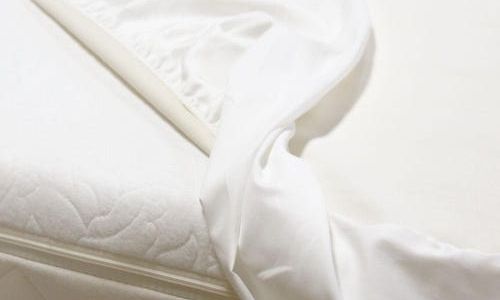 ---
PlushBeds
PlushBeds makes GOTS organic waterproof mattress protectors, but it does have a polyurethane underside to keep it water-resistant.
They offer sizes ranging from twin to king to split king.
Starting Price: $102.00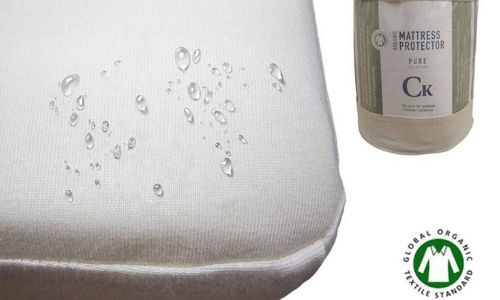 ---
Saatva
Saatva has GOTS certified organic waterproof mattress protectors, complete with a comfy quilted top.
Made with GOTS certified organic cotton, Saatva's mattress protector will keep your mattress clean and your bed healthy!
Starting Price: $135.00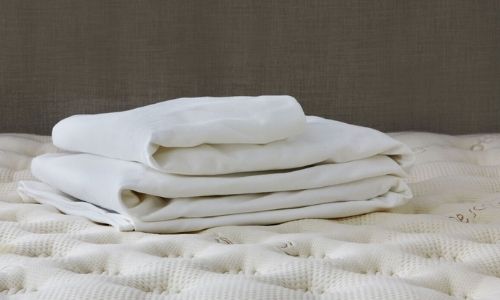 ---
Whisper Organics
Whisper Organics offers a GOTS certified mattress protector.
It has a 300 thread count and a quilted top for extra comfort.
Starting Price: $107.99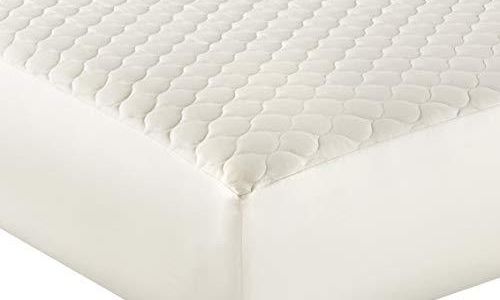 ---
Gotcha Covered
The GOTS-certified organic waterproof mattress protectors from Gotcha Covered are designed to be "undetectable" beneath a fitted sheet.
This option does come with a polyurethane backing for water resistance.
Starting Price: $83.00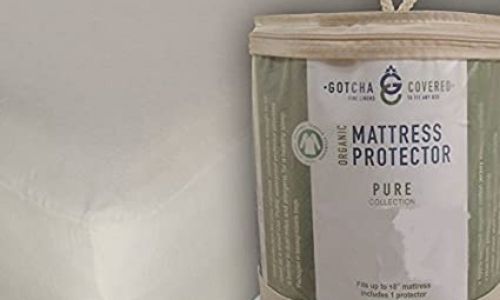 ---
White Lotus Home
White Lotus Home makes GOTS certified organic waterproof mattress protectors free from pesticides and flame retardants.
This protector is made with a thick weave to ensure your mattress stays protected!
Starting Price: $139.00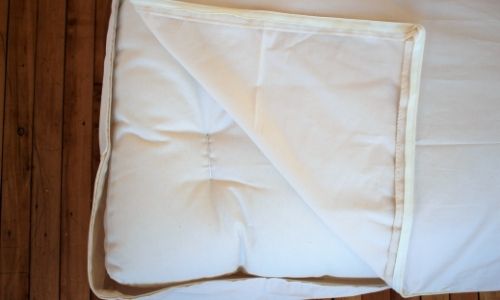 ---
Shop Organic Mattress Protectors at the Natural Baby Mama Amazon Storefront
---
Final Thoughts on Organic Mattress Protectors
Ensuring your bedding is toxin-free can be overwhelming, especially with all of the information floating around online. You can avoid toxic chemicals and pesticides in your space by ensuring your bedding uses natural fibers like eco-wool or certified organic cotton along with the GOTS or Oeko-Tex certification.
Protecting your mattress is as simple as looking for a certified organic mattress protector. I hope you were able to find one that fits your needs in this list!
It can be overwhelming to find truly safe products; I have created my Amazon Storefront for vetted non-toxic mattress protectors and other non-toxic living products.
Other Posts Related to Mattress Protectors
Pin it for later!