I've been meaning to write this post for a lonnnnng time.  The task has seemed a little daunting but I'm finally ready to do it.  My sister-in-law is due with our little niece in a few months so I wanted to get this post done before she started registering.  Nothing like an arrival of a new baby to get you to do things!
This post may contain affiliate links. Please see my full disclosure policy for details.
Before my husband & I even had a baby we said no way would we register at Babies R Us. That place was like hell to us. It was huge, full of a bunch of crap, things were all over the store (we literally walked back and forth across the store like 5 times for someone's registry), and a lot of the staff is lacking in knowledge (to be polite). I'm also not a fan of supporting big box stores either. Well, what do you know, we registered at Babies R Us! Silly us. We thought we didn't have any other choice. We thought it would be easiest for everyone else. We didn't want to but we did it for ease. In all fairness we also registered at a small boutique store; however, most people went to Babies R Us probably because it was easier. Sadly, we use very few of the items that we registered for there as most are pretty toxic. If I had to do it over again, we definitely would NOT register at Babies R Us or any equivalent. I wish we had stuck to our initial instinct to not register there. Wherever you register this is what we would get knowing what we know now.
Update December 2016: Flame retardants aren't required in baby products anymore due to a law change in CA in 2013. It doesn't mean that they aren't there though. Some places where I said they contain flame retardants is from 2012. You will need to verify if that is true or not if you are looking at one of my non-recommended products. All my recommended products are flame retardant free.
High Chair:
What we registered for: I really wanted something small in scale. I ended up registering for, and receiving, the Fisher Price Space Saving High Chair. I liked that it sat on our dining room chair and that it was small. I later read that they didn't even use BPA free plastic (I didn't reach out to Fisher Price to find out if this was true or not). I know a lot of seat cushions in high chairs have fire retardants as well. I haven't verified this with Fisher Price but if I was a betting gal I would bet that there are fire retardants in this high chair. When I have some more free time I will reach out to Fisher Price and find out and update this post. Lucky for me, I was able to return this high chair before we used it.
Also, a lot of people I know have the Chicco Caddy Hook on Chair, the red high chair that hooks onto a table. I reached out to them when I was looking into high chairs and the seat cushion does have fire retardants in it. For me, I wouldn't buy it because of that. If you have the chair you can replace the cushion with a cotton or wool cushion (wool is naturally water resistant) or at least take the cushion out and wrap it in something airtight (even plastic).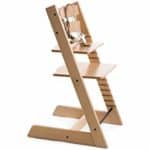 What I wished we registered for: There are a handful of non-toxic high chairs out there. We ended up buying the Stokke and I really love it! I love that my son sits at the table with us, that the chair will grow with him and can be used for many years, and that it is nice looking. It comes with a higher price tag but you are buying a quality, wood, non-toxic high chair that will last years longer than any plastic high chair you buy. We didn't buy any of the "accessories" that come with it (the seat supporter, tray or cushion). There are some reports out there that this is unstable and can tip backwards. They have since added an extension piece to the feet of this chair. Ours has never come close to tipping backwards even with our kids pushing away from the table while in it.
Another less expensive option is Keekaroo. It's really similar to the Stokke. Here is what I see as the main differences between the Stokke and the Keekaroo: the Keekaroo costs less though the quality of wood isn't as good (made of rubberwood vs beechwood) and it comes in less color options. While both the Keekaroo and the Stokke have trays, the Keekaroo has a wooden tray with a removable plastic cover. The Stokke only has a plastic tray. If I would have known about the wooden tray I may have gone with the Keekaroo. I really love having my son sit at the table with us but occasionally it would be nice to have a tray. From what I have heard from readers is that the Keekaroo doesn't hold up as well. If the Stokke is in your budget, I think that is the best bet.
Travel Crib:
What we registered for: The Graco Pack N Play. It has fire retardants in it. End of story. My son never even sat in his. As soon as I found this out it was gone. Fast forward to 2016, this probably doesn't have flame retardants any more but you should verify. Either way, there are better non-toxic alternatives to this travel crib.
What I wished we registered for: Baby Bjorn Travel Crib. This travel crib is Oeko-Tek certified to be free from harmful substances. We never purchased this since we ended up co-sleeping but if we did ever go out and buy a travel crib this would be it. If you want to be hard-core about it, or if you are going to be using it a lot, you can get an organic travel crib mattress too! You can finish it off with an organic sheet and you will be all ready to go.
Another great option, is the Guava Lotus Travel Crib. It has a side zipper that can be zipped open from the outside to lay with your baby as they go to sleep. It is GreenGuard Gold certified, has no flame retardants, lead, PVC or phthalates per my conversations with them. The mattress is low VOC polyurethane foam. They do third party test to make sure they are free from these things.
Either travel crib would be good in my opinion. Both mattresses are made with polyurethane foam. I've come to learn that a lot of foam has flame retardants in it. If you are going to buy a travel crib and use it often get an organic travel crib mattress. Even if a company says that the foam doesn't have flame retardants some testing is showing that they do (whether it's done without the companies knowing or before they get the foam that I don't know). I'm become very leery of foam and generally don't use products with foam in it if at all possible. That being said, if you have a need for the occasional use of a travel crib either of these how they are sold would be great.
Baby Bouncy Seat:
What we registered for: We registered for a bouncy seat, one like this, but it wasn't this one. I can't remember which one it was and it doesn't really matter which brand as all the bucket seat / bouncy seats are the same in my opinion. It turns out a friend had one that I could borrow so we returned the one we got. My son pretty much hated his bouncy seat from day one. He just wanted to be held which is understandable! It also is pretty confining and doesn't allow your baby to move his arms or legs very much. I only ended up using it in the bathroom. After a few months I looked at the tags and sure enough the CA TB 114 tag was on there. Yay, more fire retardants! So we stopped using that. Two negatives.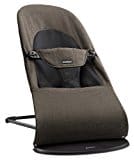 What I wished we registered for: Hands down, the BabyBjorn Babysitter Balance is the only chair to buy! It is Oeko-Tek certified (free from harmful chemicals). The one I linked above is organic. There is a non-organic option too but I would without a doubt buy the organic one. Besides being non-toxic it also allows your baby to move their arms and legs. My son was MUCH happier in the seat. He still didn't like to be in it for too long but I could take a shower with him in this seat where I could not with the other. I ended up buying this seat used off of a mom's group that I am part of for $15 – sweet deal!
Baby Swing:
We didn't register for one but ended up buying one used off of the mom's group after feeling like I needed to have one. I was asked multiple times about a swing so I broke down and bought a used one last-minute. You don't need a swing. You can use the chair above or a rug to set your baby down. Also, I'm a big fan of baby wearing and holding your baby. Your baby would rather be with you than in a swing. We sold our swing after several months. He did nap in it and I'm sure there were fire retardants in it. I don't know of a swing that doesn't have fire retardants but if full disclosure I didn't do much research on swings since it wasn't very important to me.
Car Seat:
See my blog post on car seats for more info and links.
Stroller:
What we registered for:
Well, we bought one stroller and registered for another stroller. I did ZERO research on strollers before buying / registering. I took the word of other moms. All I heard was the BOB was the stroller to get, especially if you are a runner, so I went out and bought a BOB. Well, we had a decent dividend at REI so we didn't have to spend much on it. Turns out it is coated in polyurethane to make it waterproof. The older rain cover is made up of PVC as well. The new models of BOB don't use PVC but some other chemicals to make it waterproof. Some PVC can contain lead and it is also known to create dioxins which is a carcinogen. Don't use a cover on your stroller which can trap all those toxic chemicals in for the baby to breathe. If you want to know more about PVC in children's items see the WA Toxics Colliation site. Polyurethane, which is used in a lot of children's items, can cause liver, thyroid, and neurological toxicity. Ugh, gross.
We registered for a Baby Trends Snap N Go. It's treated with fire retardants. I don't even understand why a stroller would be treated with fire retardants. Stupid laws. Anyways, this thing is just so you can take your baby from your car seat and set them in a stroller without getting them out of the car seat. I did use this a handful of times and it was handy when my baby was sleeping. If I had to do it over would I use it? Nope. I would put my baby in a carrier and hold him. Physical touch is very important to these little people and we have come up with so many contraptions to not hold our babies.
What I wished we registered for:
For a jogging stroller, the Mountain Buggy Urban Jungle is the safest option. It's made of Nylon (no foam) in their older models! New models to contain foam but no flame retardants. I am removed the Uppababy and Orbit stroller systems from my recommended list. I've seen testing results showing that they have toxic flame retardants even though both of these companies have said that they don't use toxic flame retardants. The only thing I can say is that if you have to use a stroller get one without foam. OR, gasp!, NONE. Invest in a couple of carriers and call it good. Get a stroller, if you need one, when you can no longer carry your baby. I haven't used a stroller since our son was probably 4 months old. He is almost 13 months and I still use my carrier everyday. Our BOB is sitting very nicely in our garage. Update, now that my son is 2 1/2 we use our Mountain Buggy that I got off of craigslist if we are going on a long walk.
Bumbleride is a great non-toxic, but expensive, option for a stroller. They are Okeo-Tek certified. They don't use flame retardants. For the cushion they don't use polyurethane foam but instead recycled plastic bottles. I definitely don't like that option either but it's still probably one of the safest options out there.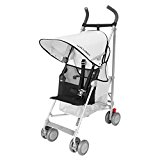 For those of you wondering if I'm still carrying my child around, the answer is I bought the Maclaren below (as we still use our Mountain Buggy). I actually bought this for my second child when I needed to contain him somewhere if I had an appointment for my first child.
For a double, I don't have a perfect answer except possibly the Bumbleride. I did buy a newer used BOB and covered the seat with blankets to get us by until the Bumberide I wanted came out. I bought the BOB because I needed a jogging stroller. We use it so rarely that I probably won't buy a double. .
For Umbrella strollers, I found the Maclaren Volo stroller to be a great option. There is NO foam. It is nylon fabric and no waterproofing. There are no flame retardants, PVC, phthalates, or lead. I really like this stroller except the straps are a pain. Not enough that it is a deal breaker for me. They just clasp together weird and I've honestly never really figured it out. We can be found walking around with jumbled straps 🙂
Baby Carrier:
What we registered for: We registered for two, the organic Moby and the Beco Gemini. Ugh, this still makes me sad. The freaking Beco Gemini is treated with flame retardants. I can not even understand why that would be. I mean, seriously. They said it is a CA state law. That's not totally true. Yes, if you use certain materials then they have to contain fire retardants but there are a whole host of other materials they could have used. Many, many different brands of carriers are made WITHOUT flame retardants. Shame on Beco. They sent me an email trying to tell me that toothpaste was more harmful than the chemicals that they use because in large doses fluoride is toxic. I wanted to write back that I am totally aware about fluoride and that has nothing to do with the baby carrier. I didn't but I did tell them that I didn't want my child to be wrapped in flame retardants and I wanted to return it. Lucky for me, the store I bought it from was awesome about returning it and getting me something that was free from chemicals. UPDATE on BECO: Beco stopped using flame retardants in their carrier on the newest carriers (mid 2013). This is great news! The Beco is now made in China instead of the USA though which I think is a bummer. The organic Moby is a perfectly fine carrier. People love the Moby. I liked it when my son was younger. I did find wrapping the fabric all around to be kinda annoying. Maybe I'm just lazy, who knows. Once he started getting heavier it stretched out too much and just wasn't comfortable. It worked for a while but I would have loved for it to work longer. It's totally non-toxic though. After my second, the Moby was invaluable to me for the first 4 months. At that point I switched over to my Ergo.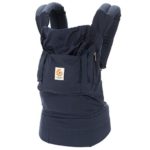 What I wished we registered for: This was really hard for me. I spent months researching and trying to find the perfect carrier. For me, it doesn't exist. I liked the idea of a more structured carrier that didn't have padding in the straps or if it did have padding that it wasn't polyurethane foam. I had to settle but I made some modifications. I traded in my Beco for an organic Ergo. The organic Ergo WAS GOTS certified (free from harmful chemicals) and that was the final selling point for me. It looks like it is no longer GOTS. I then bought some organic teething straps that I put on the carrier so my son wasn't sucking on the foam pads. Now that he is older and his face isn't near the straps we no longer use them. I also bought an organic Mei Tai which I kinda like but my laziness sets in with the wrapping that is involved (the one I bought is no longer being made). I also bought an organic sling from the same company that made the Mei Tai. So I have 3 carriers. I like the sling for its small size and for how easy it is to pack around (compared to the Ergo). My plan was to use the Mei Tai and sling at home and the Ergo for longer walks out and about. Many months later I primarily use the Ergo and occasionally use the sling. I haven't used the Mei Tai in months. If I had to do it over, I would buy the Ergo and the Moby (possibly the sling but it doesn't get much use).
Also, on a side note the Baby Bjorn carrier is really popular but it's not recommended because of the way the baby hangs from the crotch. It has very little support and should be avoided. Look up how to wear a baby properly, the basics of it is that the baby's knees should be higher than their bum.
Teethers:
See my blog post on teethers for more info and links.
What we registered for: The Natursutten teethers.
What I wish we registered for: Dress Me Up Organics Teething Bunny, Maple Landmark's natural teether, and an Amber Teething Necklace.
Toys:
What we registered for: None
What I wish we registered for: A few toys would have been fun since we get a lot of use out of the toys now. See my post on toys for more info and links.
Clothes:
What we registered for: A few items but not much.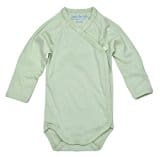 What I wish we registered for: Anything from Under the Nile or any clothing company on my non-toxic list which you can find here. I look for GOTS certified clothing because then you know it's free from fire retardants (which is required in PJ's from 9 months to 14 years unless there is a tag that says that it doesn't contain fire retardants and must be worn tight), AZO dyes (which contain heavy metals), formaldehyde, or any other harmful substance. Just because clothing is organic doesn't mean it's non-toxic! They can use toxic dyes in organic clothing. Also watch out for "made with organic cotton", that basically means some small piece, or percentage, of the clothing can be organic (like 5% organic). Babies skin is 1/5th the thickness of ours so protecting them from chemicals in their clothes is important! To read more about clothing fibers and dyes, see my post on if organic clothing is worth it.
Make sure you get some onesies, a couple of hats in addition to pj's and clothing. Kimono style onesies are great for the first few months when pulling a shirt over a babies head is hard. See my full clothing list for more non-toxic options!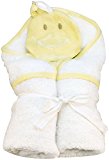 Bath Products:
What we registered for: Safety 1st bathtub. We also registered for a bamboo towel and wash cloths. I've since learned that bamboo isn't really all that "green". It's touted as being an eco-product, from a growing and harvesting standpoint, but the process to get the bamboo into fabric form is / can be quite toxic. I've decided to stick with organic cotton and no longer use bamboo.
What I wish we registered for: Dr. Bronner's Baby Mild Soap, Earth Mama Angel Baby Soap, Under the Nile hooded towel & wash cloth, and no bath tub since I take a bath with my babe.
Diapers:
See my blog post on diapers for more info and links.
What we registered for: None, how silly!
What I wish we registered for: Wool covers (LOVE wool, it's the best cover we have used and it's a natural fiber!), cloth diapers, and wipes.
Bottles:

What we registered for: Dr. Browns glass bottles, both the 4 oz and 8 oz. I didn't know this at the time but breastfed babies never eat more than 4 to 5 oz at a time no matter what age they are. The 4 oz bottles easily hold 5 oz. It was a total waste for us to get the 8 oz. The only reason for the 8 oz is for formula. These bottles worked for us when I was away from my son. There are quite a few pieces to these bottles to clean which can be a bit of a pain. Dr. Brown's bottles are supposed to help with colic and burping, I can't tell you if it really did or not. I was also pumping and freezing milk in these bottles. After a couple of times, I realized that this is not advised! Right on the package it says this. They do not use tempered glass and there is a risk of the glass cracking if frozen. Some cracks can be so small you might not even notice. It is definitely not worth the risk of using these bottles to freeze milk in. You can freeze milk in the bottles listed below. This important to me because I was never froze milk in the plastic bags. Something just didn't seem right about it to me.
What I wished we registered for: First, only a few 4 oz bottles. I don't have any issue with Dr. Browns glass bottles but I think the Lifefactory bottles are better and more versatile. They can be frozen because they use tempered glass. The nipple can also be replaced with a sippy cup lid and you can continue to get use out of it when your little one is older. Then when they are even bigger you can just put a regular lid on it and they can use it as their water bottle. I love being able to use an item for a long time. Plus the silicone sleeves come in fun colors!
Mattress:
What we registered for: We didn't register for a mattress. I felt like that is something that we should buy but it doesn't mean you can't register for it.
What I wished we registered for: You most definitely want a certified organic crib mattress (and you want a certified organic mattress for yourself too!). The reason is that mattresses are full of chemicals including flame retardants. This is so important since your children spend so much time sleeping. Invest in good non-toxic, mattresses for your entire family! Buy one with a certification, it's important as otherwise you just have to believe what you are told. See my blog post on crib mattresses for more info.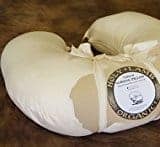 Nursing Pillow:
What we registered for: The Bobby with an organic cover. This does have the CA TB 114 tag on it but it does NOT contain fire retardants. It just means that they are in compliance with the technical bulletin and did so without the use of chemicals. The organic Boppy is still filled with polyester. A lot mainstream nursing pillows contain fire retardants so be careful when you purchase. I only reached out to the pillows I had and confirmed that My Breastfriend and Luna Lulliby do use fire retardants (in 2012 / 2013).
What I wished we registered for: The Bobby is fine I really liked it best when my son was learning to sit to protect him when he would fall backwards. I never used it that much while nursing. After the first month of so I just held him without a pillow. In my opinion, the best nursing pillow on the market is the Holy Lamb Organics nursing pillow. I like that is it made with wool and organic cotton. I think simple is best. I prefer the Holy Lamb Organics nursing pillow because it is all organic, not just the cover like the Boppy. I also think you could get away without having a nursing pillow. It was the first few months when I actually used it the most for nursing for both of my kids.
Personal Care Supplies:
What we reigstered for: The Exergen Temporal Artery Thermometer and we love being able to just run this across our son's head to take his temperature. I don't always get the same reading with these types of thermometers though so I take it several times or until I get a couple similar readings.
What I wished we registered for: I love the thermometer above. I also really like the Green Sprouts brush and comb. You will also need a pair of nail clippers. We have the Green Sprouts Clippers which are PVC and phthalate free. I also really like they have a nail catcher attached so you don't have to go looking for tiny nail clippings!
Bassinet:
What we registered for: We didn't but borrowed the Arm's Reach Mini Co-Sleeper. I really loved having this until I found out there are fire retardants in it. Good news is that the newer models (2012 and newer) are made without fire retardants. The company has said if the CA TB 114 tag is not on the co-sleeper then it doesn't have fire retardants.
What I wished we registered for: I now wish I had a moses basket with an organic bassinet mattress. My second choice would be the Arm's Reach Co-Sleeper probably in the full size. We had the mini and our son was large so he started to outgrow it before I was ready for him too. You can find organic mattresses that will fit these as well. If your room is big enough you could also just set up the crib in your room and save yourself some money! This is exactly what we did when my second was born. He had plans of his own and refused to sleep in his crib.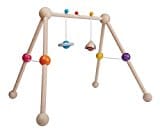 Baby Play Gyms:
What we registered for: We didn't actually register for a baby play gym (the thing that babies lay under that hangs toys above their head). We were going to borrow one from a friend but we ended up receiving one as a gift. At the time I felt like I knew they were toxic but didn't know the details. Most all of these gyms have fire retardants and formaldehyde in them. Then we lay our babies on them for them to play – so gross. I always put a blanket down on mine but I'm not sure if that really helped any. Some people are against these as they feel that it is forcing the baby to do something they may want to do. You don't really need one of these but for whatever it's worth my son did have fun batting the toys around.
What I wish we registered for: Plan Toys makes a wooden baby play gym that I really wish we had. Just lay a blanket down and you can put this play gym over the top of it. It's non-toxic so you don't have to worry about your baby laying on a toxic filled mat. They can also play with this once they are sitting too. Plan Toys makes two wooden baby play gyms. One is triangular, don't buy that one. We did and my youngest outgrew it by 4 months. I'm glad to see that have re-designed their play gym!
Diaper Changing Pad:
What we registered for: We registered for the Naturopedic Organic Changing Pad and the Organic Changing Pad Cover. These are both non-toxic and a great choice. A lot of changing pads contain fire retardants (even brands labeled organic). In my opinion, it's worth the extra money for this one. You will be using your changing pad a lot!
What I wish we registered for: Naturopedic is a great option. Another option is Holy Lamb Organics Changing Table Pad. It's made of organic cotton and wool. Either changing pad is great. I would also recommend getting a wool changing pad to take with you on the go. A lot of the portable changing pads are pretty gross in my opinion. I have this changing pad from Organic Caboose in my diaper bag and really like it.
Burp Cloths:
What we registered for: I'm not sure what exactly we registered for, if any. We did receive a lot of burp clothes. At the time I thought I had too many but soon realize you can never have too many burp clothes! I still go through so many every day cleaning up food, spills, etc.
What I wish we registered for: Some of my favorites are these preemie diapers from Bummis that we use as burp clothes. Under the Nile has several GOTS certified organic burp cloths that we use all the time. We use them for everything from spit up to spills to bath time.
Swaddle Blankets:
What we registered for: the Aiden & Anas blankets. We got a few organic and several non-organic. The organic ones are not certified and are made in China. Having organic cotton doesn't do anything if the dyes and finishes are potentially toxic. I never reached out to them by my rule of thumb is sticking to certified on the final product.
What I wish we registered for: Under the Nile has GOTS certified swaddle blankets. We didn't end up swaddling our kids but they still came in handy for other things.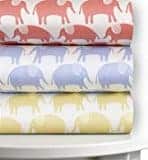 Crib Sheets:
What we registered for: Well, we just went out and bought Pottery Barn Organic Crib Sheets. This was one of the turning points for me and one of the reasons I wanted to blog. This and the Beco Baby Carrier. It's also when I realized that organic doesn't mean non-toxic. The Pottery Barn Organic Crib Sheets are treated with something, which they won't say what it is, that makes them wrinkle free. I found this out after using them for months! I heard from a woman in the green textile industry that she heard it might be formaldehyde along with possibly something else (she didn't know what that something else was but had been trying to figure out for years). Update: I'm leaving this information here because it is important to know about. Pottery Barn does now sell certified organic crib sheets. Oreo-Tek can still use small amount of formaldehyde. GOTS can not. There are some safe options at Pottery Barn now.
What I wished we registered for: Organic, GOTS certified sheets. Your baby will spend a lot of time sleeping in their crib (or your bed if you co-sleep). Their bed should be the one place that is toxin free. Magnolia Organics and Coyuchi both have GOTS certified crib sheets. If you feel like being crafty you can buy GOTS certified fabric and make your own sheets. I love the designs of Birch Fabrics.
Cribs: We didn't register for a crib but a quick note of what I think is important to look for. All cribs meet the same safety standards. The difference between a $200 crib and a $1,000 crib is the materials, style and brand. For us we had 3 things we wanted. The most important to us was that it was made of real wood. We didn't want MDF since it contains formaldehyde. We also wanted a non-toxic finish, and we really wanted it to be made in the USA. We ended up buying our crib at Land of Nod which we rarely use because we co-sleep (however it is a nice wool diaper drying rack ;)). Now I would have found a crib that was finished with beeswax and an organic oil (the ultimate non-toxic finish) instead of whatever we have. Going unfinished is a great route too. You can leave it unfinished or finish it yourself with an organic oil. Green Cradle makes solid wood cribs, here in the USA. They use a formaldehyde free glue and you have the option of unfinished. We own a dresser from them and it is very well made! Another option is the IKEA Singular crib. I'm not a huge fan of IKEA but it's unfinished and inexpensive.
Rocker / Glider:
What we registered for: We purchased a Dutailier rocker / glider. I was told it was one of the nicest on the market. It was really, really comfortable. I spent a lot of time in that rocker when my son was born. Then I found out that it has flame retardants in it. I had even asked before I purchased it if it was non-toxic and the person at the store said "oh, yes, they know who their market it and they make everything safe for baby". When my son was about 4 or 5 months old I gave them a call and found out that they do in fact use flame retardants. So, we sold it. This was another reason I started the blog. I was really sad to learn that this was toxic after I asked about it. I realized that I didn't ask enough questions or at that time even know the questions to ask. This could be an entire post on its own – why are even being put in this position to have to even think about this stuff. Baby products should just really be non-toxic!
What I wished we registered for: I wouldn't have registered for one but I would have bought a wood rocker. I ended up borrowing one from my dad (which was my grandma's rocking chair). I love that I am using her rocker. As a side note, a lot of antiques contain lead. Even the non-painted ones. I had my rocker tested and it is lead free. For that reason you are better off buying a new rocker rather than an antique. If you feel like a wooden rocking chair won't be comfy enough you could make some cushions. You will just need to make sure the foam you buy doesn't have flame retardants in it (a lot of foam is spayed before stores even get it). The best bet is to get a cushion made from organic latex and organic cotton. A place like Soaring Heart or Ecobalanza may be able to make a custom cushion for you. Both Soaring Heart and Ecobalanza offer my blog readers 5% off by mentioning Natural Baby Mama.
Where should you register?
That's a good question! I'm a big fan of supporting a small, local store. In addition, Amazon would be my choice. My sister-in-law found this amazing site – BabyList Baby Registry. You can register here, if you don't want to register at amazon, and pull items from big stores, amazon, etsy, etc. So cool!
I hope this post was helpful. If there are any other products you would like to know about please let me know. I talk a lot about fire retardants and if you need a reminder as to why you should stay away from them see my post about fire retardants for more details. The basics are that it can cause cancer, learning disabilities, thyroid problems, entering puberty earlier, and the list goes on. I also mention formaldehyde and the side effects can cause irritation of the eyes and nose, asthma, ADD/ADHD, increased risk of cancer and many more. The best thing is try to avoid these two chemicals as much as possible.
Pin it for later!