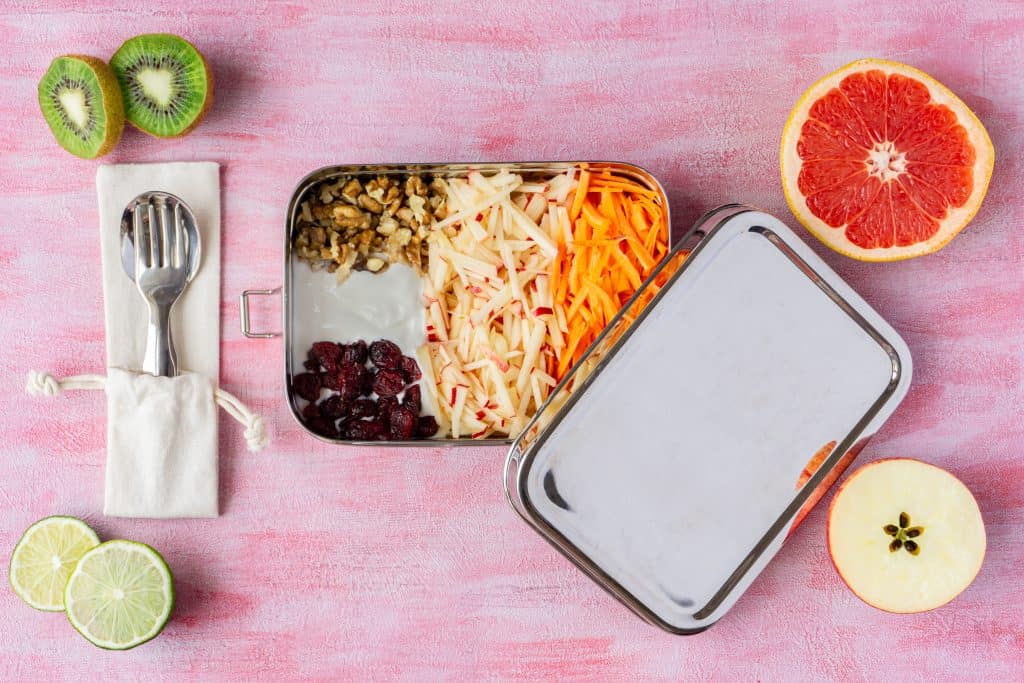 With so many lunch essentials on the market, it's overwhelming to choose a lunch box, bag, or water bottle that is non-toxic to your family and the environment. Below is a guide to the best non-toxic lunch boxes and non-toxic lunch gear.
This post may contain affiliate links. Please see my full disclosure policy for details.
When I searched for a non-toxic lunch box for my children, I knew that a BPA and plastic-free lunch box was the best choice. Further research exposed other, lesser-known toxins hiding in lunch gear.
In 2005, the Center for Environmental Health found the neurotoxin lead in lunch boxes from China. Lunch boxes with popular characters like Batman contained lead in the vinyl lining—one lunch box surpassed the legal limit ninety fold.
When my son was young, I found out that there were too many toxic toys from China, so we chose toys without plastic. While lead paint comes into contact with children's hands as they play, leaded lunch box vinyl comes into direct contact with your family's food.
I've done the research on alternatives to toxic packaging for your child's lunch to find truly non-toxic lunch boxes. Not only can you use the products below for your child, but for the entire family, making these options kind to the environment and your family's health.
Learn more about individual eco-friendly non-toxic lunch boxes, bags, and essentials below or skip right to my Amazon store-front for lead-safe and tested products. Not all the recommended products are in the Amazon store, however. The best non-toxic lunch boxes, bags, and accessories include:
Why Choose Non-Toxic Lunch Products?
Conventional lunch boxes and accessories are full of toxins like BPA, formaldehyde, lead, PVC, and phthalates. Some companies label water bottles, containers, and other essentials as BPA-free but use toxic replacements instead.
In 2017, my investigation of lead paint and exposed lead solder on water bottles made headline news. My research shows that reputable companies can miss the safety mark with children's products.
You're already putting effort into your child's healthy lunch, so why choose lunch box options with chemicals that leach into their food or come into contact with their hands while they eat?
Subscribe to my newsletter for more non-toxic product guides, news, and tips for your entire family and home.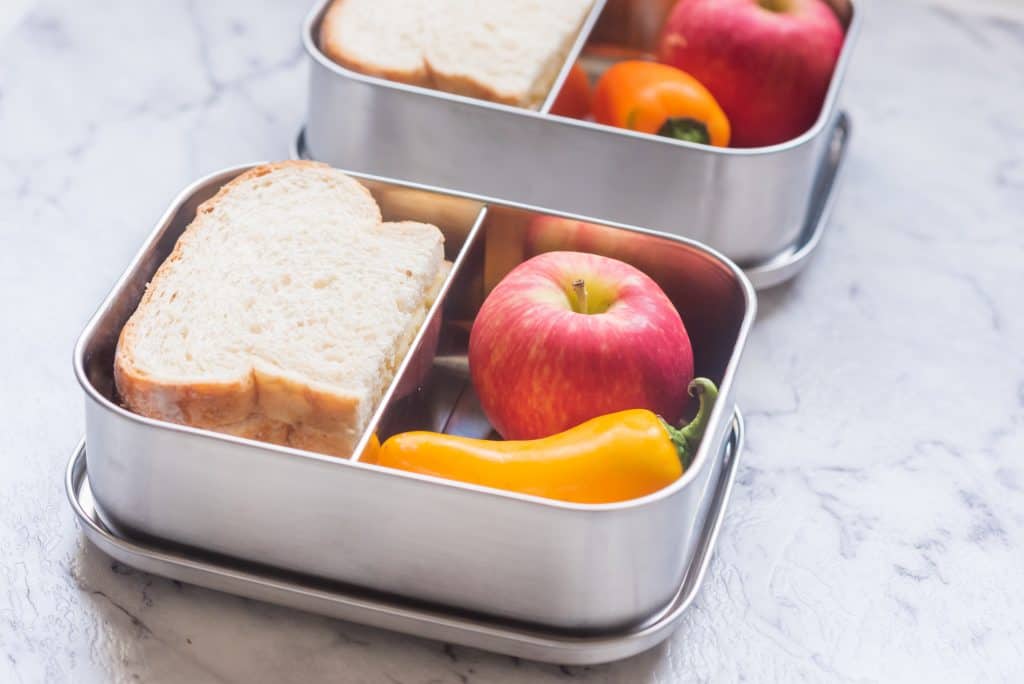 Top Toxins in Lunch Gear
All the products in this guide meet strict Natural Baby Mama standards for safety. You won't find flame retardant foam, lead, vinyl, or plastic on this product list. You will find truly non-toxic lunch boxes and eco-friendly lunch gear without sacrificing quality.
I don't compromise on my family's safety or yours and will always hold companies accountable for non-toxic, lead-free claims.
Below are the most common toxins in lunch box material and accessories.
Water Repellent Chemicals (DWR)
When you choose conventional lunch gear, waterproof chemicals transfer to your hands and directly into your body. Durable Water Repellant, or DWR, is a coating added to fabrics to make them water-resistant.
DWR is part of the perfluorochemicals (PFC) family. PFC's are some of the most toxic chemicals to your family and the environment. They are known as forever chemicals and are linked to health concerns including disruption of immune and endocrine systems as well as being a suspected human carcinogen (linked to cancer).
PFC's last in our environment forever and make their way back into our drinking supply (which is one of the reasons it's so important to filter your water at home).
Companies use DWR's in lunch boxes, fast-food wrappers, and the lining of food bags.
Vinyl or PVC
Manufacturers use vinyl for the soft interior and exterior of lunch bags and boxes. PVC is used to make plastic soft and bendable. PVC contains phthalates which are very toxic.
Phthalates are not bound to plastic which makes them especially concerning. They transfer early to whatever they come in contact with (hands, food, drink, etc). When you are eating and are in contact with PVC/phthalates that is a direct route for exposure from consumption.
PVC is also a huge environmental concern. In Louisiana, one PVC manufacturing town found the levels of vinyl chloride in the air surpassed state standards by 100 times.
PVC is linked to cancer and hormone disruption.
BPA and BPS in Plastic
BPA was widely used for many years in hard plastics both in food and non-food plastics as well as plastic linings on foods containers (including canned foods). BPA received a lot of press on the negative effects to humans including hormone disruption. BPA easily leaches from the plastics it is used in.
BPS was the chemical to replace BPA. BPS didn't have any long term safety studies and now many studies are finding that BPS is equally as concerning with links to endocrine disruption as well.
So while it's great to see the claims that something is BPA free, you still need to dig deeper. I would avoid both BPA & BPS.
Flame Retardant Chemicals
Polyurethane Foam is often added to lunch bags or lunch boxes as padding. Some foam is treated with flame retardants. Generally, treated foam is used in furniture. However, Green Science Policy found flame retardants in lunch boxes.
When my son was born, I wanted to find a car seat without flame retardants, but it wasn't an option then (it is now though!). Later I found toxic flame retardants cause developmental delays and cancer. It's very important to try and avoid chemical flame retardants as much as you are able.
I have seen no other testing suggesting that flame retardants are in lunch boxes but I have also not seen testing proving they are not. This is something I would be aware of and look to avoid polyurethane foam padding as a precaution. The bags I recommend in this post are free of these toxins.
Non-Toxic Lunch Essentials: What to Look For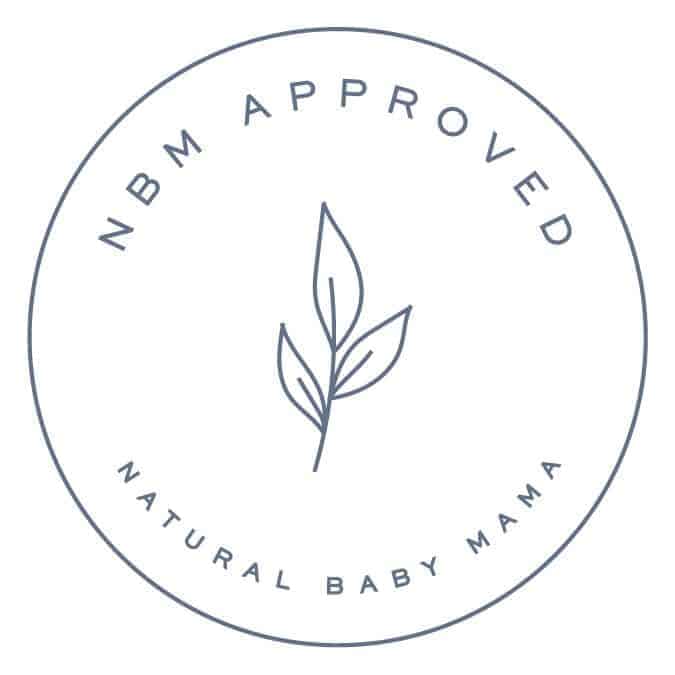 The lunch essentials in this guide are thoroughly researched and personally used by me.
I've been in contact with multiple companies to investigate their non-toxic claims. In some cases I have personally tested the lunch box for heavy metals including lead.
Keep in mind: if a company has a non-toxic lunch box or other product, it doesn't mean their entire line is safe. The items on this product list are:
Non-leaching
Free of lead and heavy metals
Made with natural materials like wool and organic cotton
BPA, PVC, and phthalate-free
Stainless Steel
Food-grade Silicone
Good for the environment and you
Visit my Amazon storefront for a full list of non-toxic lunch boxes, bags, and essentials for your entire family.
Non-Toxic Lunch Bags
These bags are the ultimate eco-friendly, non-toxic lunch bags using natural and safe materials. You won't find any of the toxins mentioned above in these bags.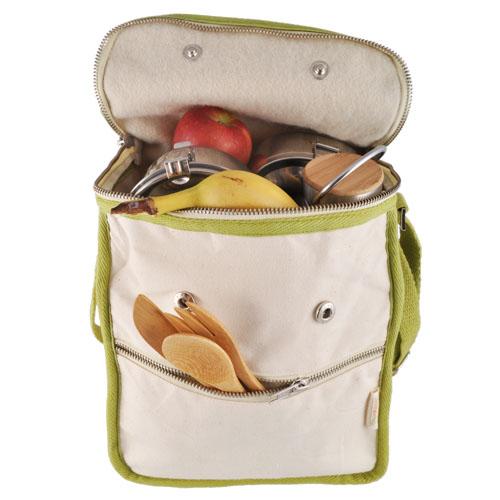 With compostable fabric, organic cotton canvas, and 100% wool insulation, there's little not to love about this lunch bag from Life Without Plastic. This bag is large enough for both children's lunches and adults. Pair with stainless steel containers and ice packs for a worry-free meal. This bag is spot clean only.
Life Without Plastic also makes a larger, washable lunch bag. It has all the same great features as above except that the wool is removable which makes it washable. (the wool is sourced from unused scraps from an organic mattress company). It is larger which makes it great for larger lunches or family picnics.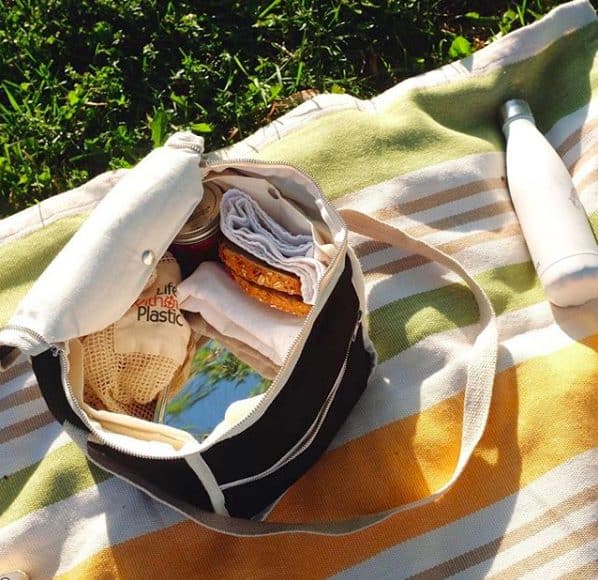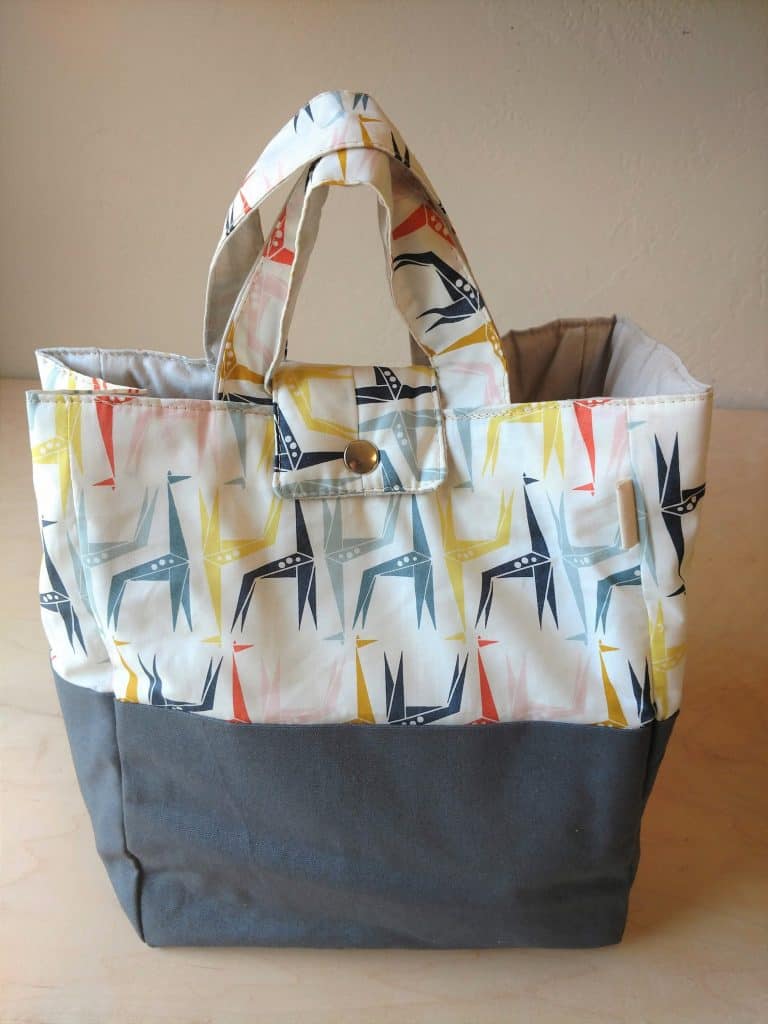 Fully compostable and washable, this bag from No Trace Shop is a great option for large lunches. The light 100% GOTS organic cotton bag with batting keeps your family's meal slightly chilled during road trips or picnics.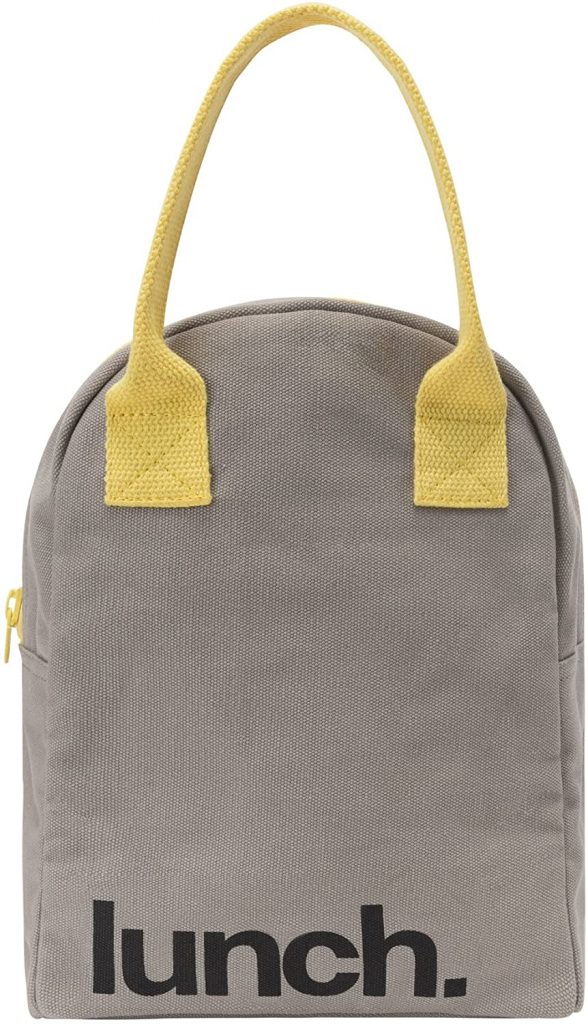 Fluf lunch bags are a popular option loved by many. Fluf claims their lunch bags are heavy-metal, PVC, BPA, phthalate, and fire retardant free. Best of all, they use food-safe, non-toxic Thermoplastic Polyurethane (TPU) coating instead of DWR on the backside of the polyester lining (the side that does not come in contact with the food) for waterproofing. Fluf bags use non-toxic dyes, organic cotton, and come in many color options for older kids. The inner layer is the only component made of 100% polyester.
Non-Toxic Lunch Boxes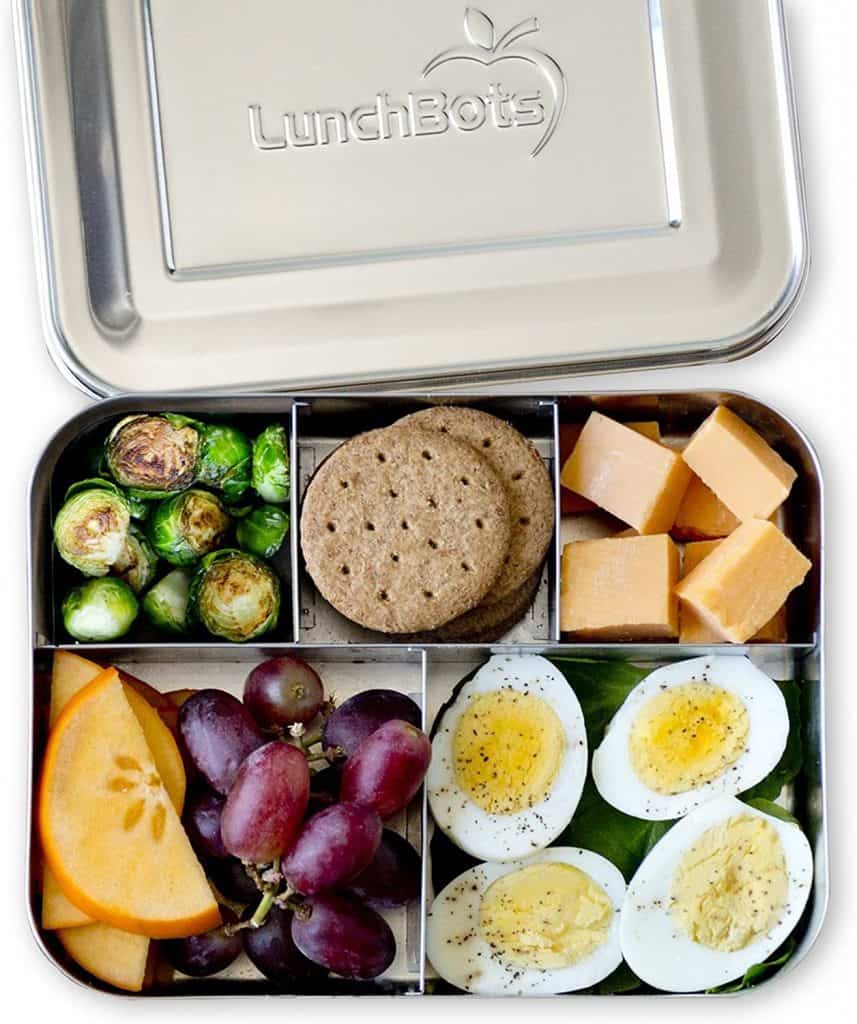 Lunch Bots is a woman-owned company on a mission to create zero-waste, non-toxic lunch boxes and lunch products. The Cinco lunch box is large enough to pack an entire day's worth of meals without odors, BPA, lead, or phthalates.
I verified Lunch Bots is free of lead or other heavy metals when testing items for lead with an XRF. The Cinco lunch box is lightweight and smaller than the PlanetBox Rover.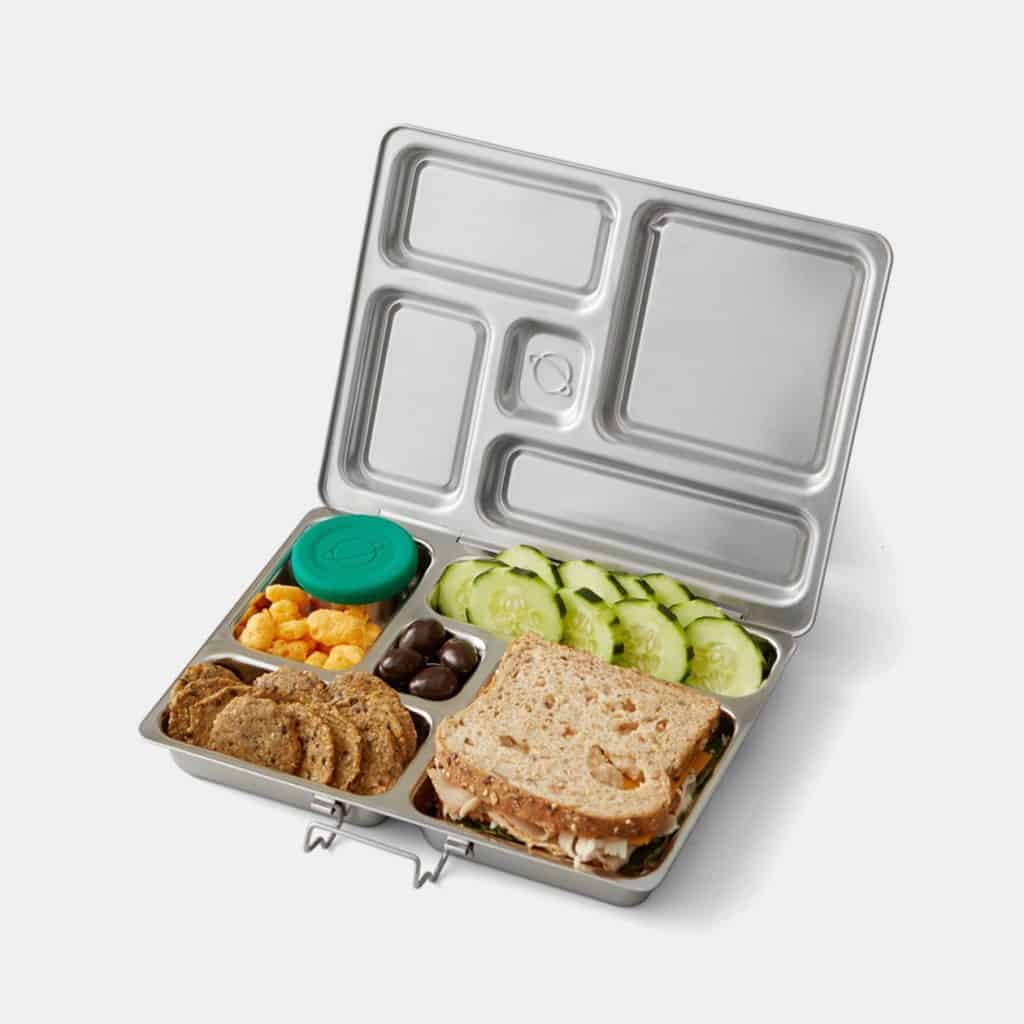 The PlanetBox Rover won't leach toxins in your child's food. The Rover is larger than the LunchBots Cinco and comes complete with two stainless steel leak-proof containers.
The PlanetBox lunch box is free of lead and heavy metals as tested by me with an XRF lead testing device.
The PlanetBox lid is not removable and lays flat, therefore, it takes up a larger amount of space in the child's eating space.
Note: Planetbox carry and lunch bags contain the PFAS chemical DWR. While the stainless steel lunch boxes are an excellent option, the carry bags are not. The water repellent makes it easier to wipe down the inside, but I don't feel comfortable with this chemical so close to my children's food.
Non-Toxic Containers for Hot and Cold Lunches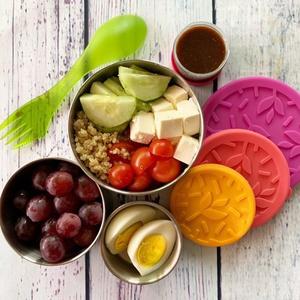 TAVVA containers are lightweight and made of durable stainless steel with leak-proof food-grade silicone lids. They're a great option for schools that don't allow glass containers. We use them inside a lunch bag or alone while on the go for cold snacks.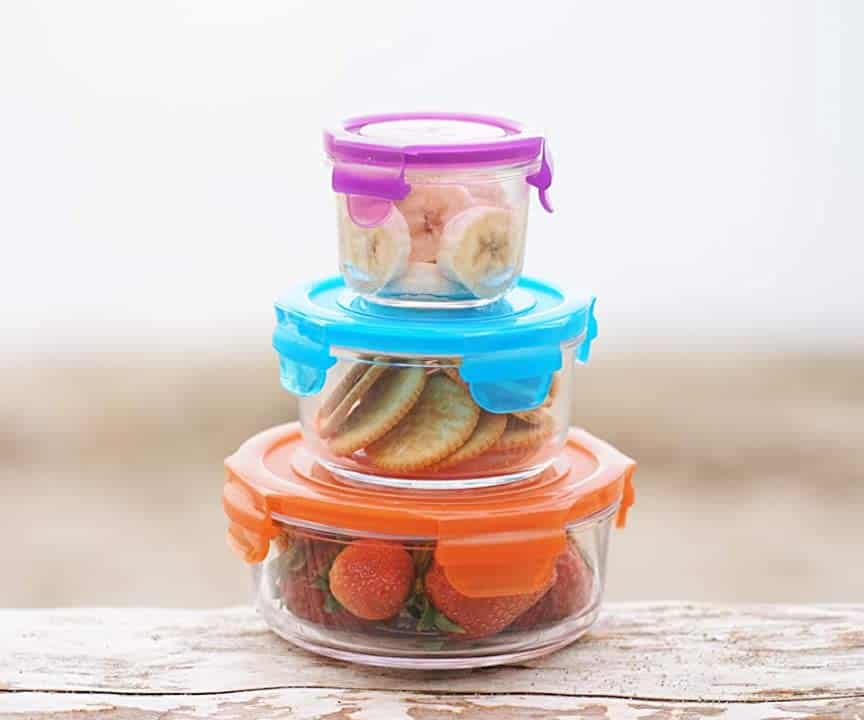 I tested Wean Cubes for lead and heavy metals with an XRF. They're a great chemical-free option for baby food, salad dressing, and fruit. Tempered glass is thicker than stainless steel and freezer safe. The lids are made of #5 polypropylene plastic (a safer plastic) with a silicone seal.
You can also buy Wean Cubes directly on their website.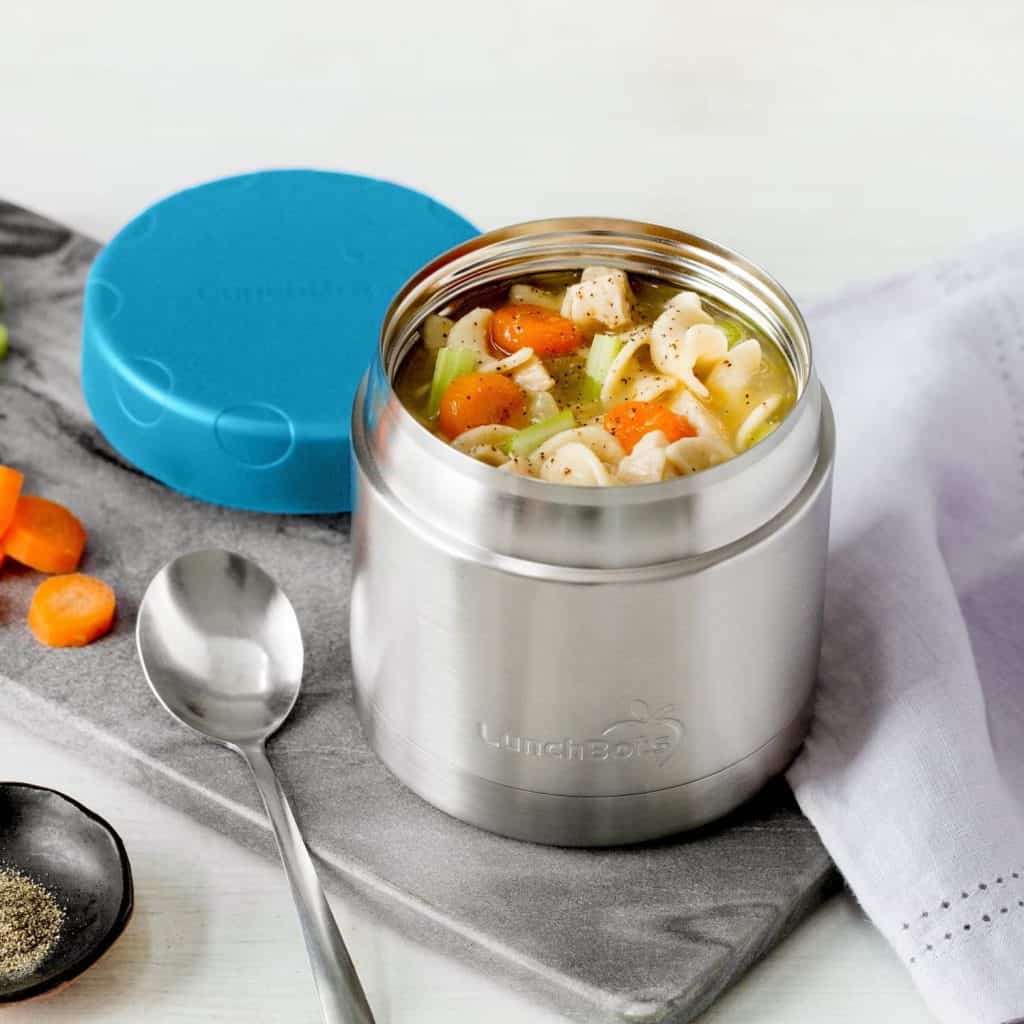 A great addition to your LunchBots lunch box, this thermos is triple insulated and perfect for hot or cold liquids. I use it to store soups or pasta, but it's also great for meat and dairy dishes.
The interior lid is stainless steel so no food is touching plastic.
Non-Toxic Water Bottles
After searching for the best non-toxic water filter I needed to find a non-toxic, leach free water bottle. Stainless steel and glass are the safest options without BPA, PVC, or phthalates.
In 2017, NBM found toxic levels of lead in parts of multiple insulated water bottles. All the product recommendations below are lead and heavy metal-free.

We use HydroFlask water bottles for cold and hot liquids. Hydro Flasks have a vacuum seal lid and double insulation to keep drinks fresh. The 128 oz option is great for long hikes or trips.
Not only does HydroFlask offer a non-toxic product, but they are also a company centered on non-toxic values. In 2013, they sacrificed millions of dollars in profit to move away from lead solder in their insulated water bottles.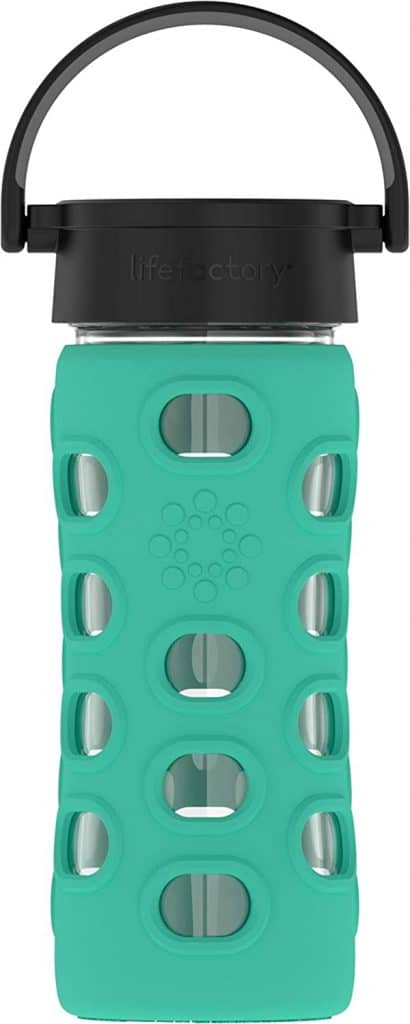 Best for water—Lifefactory bottles are BPA-BPS free with medical-grade silicone sleeves. Lifefactory glass bottles will never leach or transfer odors. I have tested Lifefactory to be free of lead and heavy metals with an XRF.
The lid is made from #5 polypropylene plastic which is a safer plastic.

Unlike Hydro Flask, Klean Kanteen is a lightweight and easy to use for school, work, or travel. The stainless steel and bamboo lid is a unique plastic-free option for your lunch bag.
Reusable and Eco-Friendly Food Bags and Wraps
Plastic bags and cling wrap are prone to leaching from re-use, washing, and hot foods. Ditch the plastic in favor of these BPA free food and lunch safe alternatives you can compost or use year-round.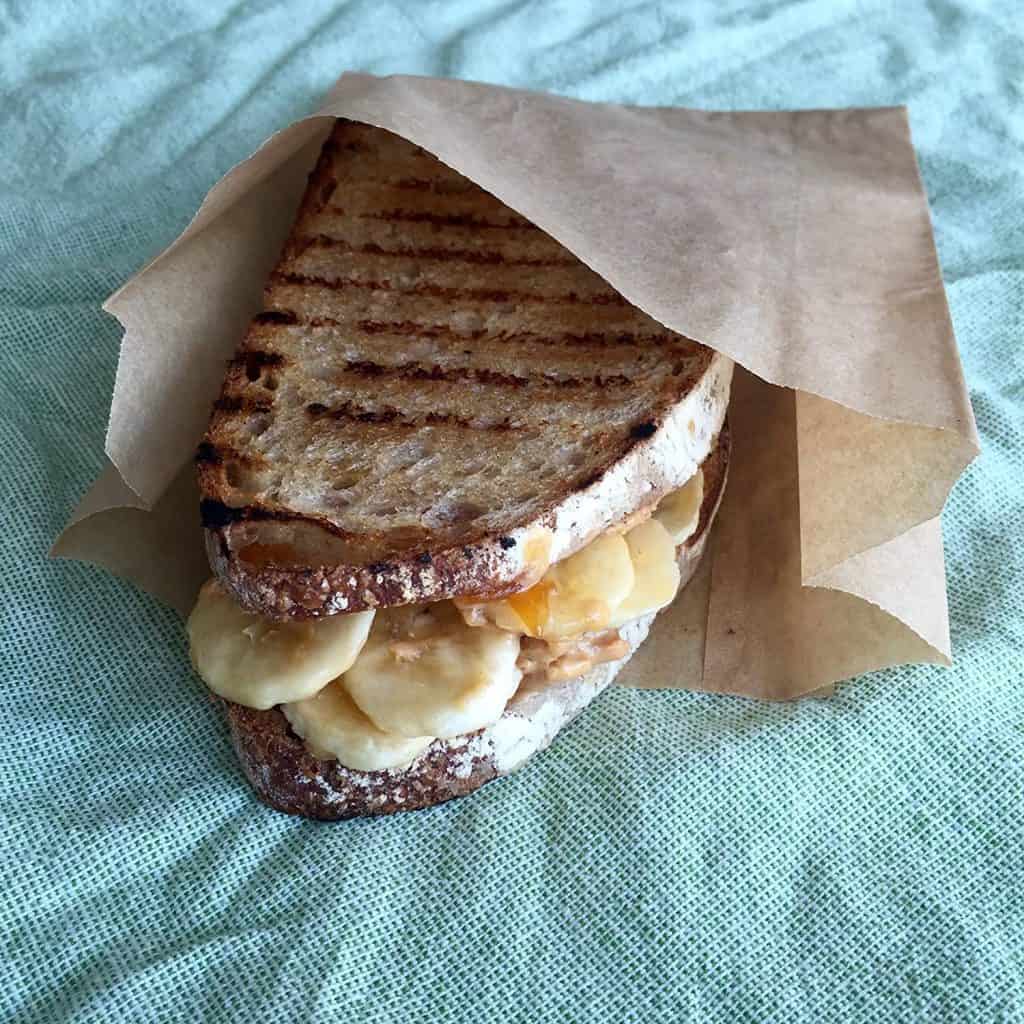 If You Care manufactures sandwich bags in Switzerland from spruce trees. They're the perfect alternative to plastic zip locks bags that end up in landfills. You can use the bag for a sandwich or for snacks. Use the bags multiple times as long as they're dry, then compost later.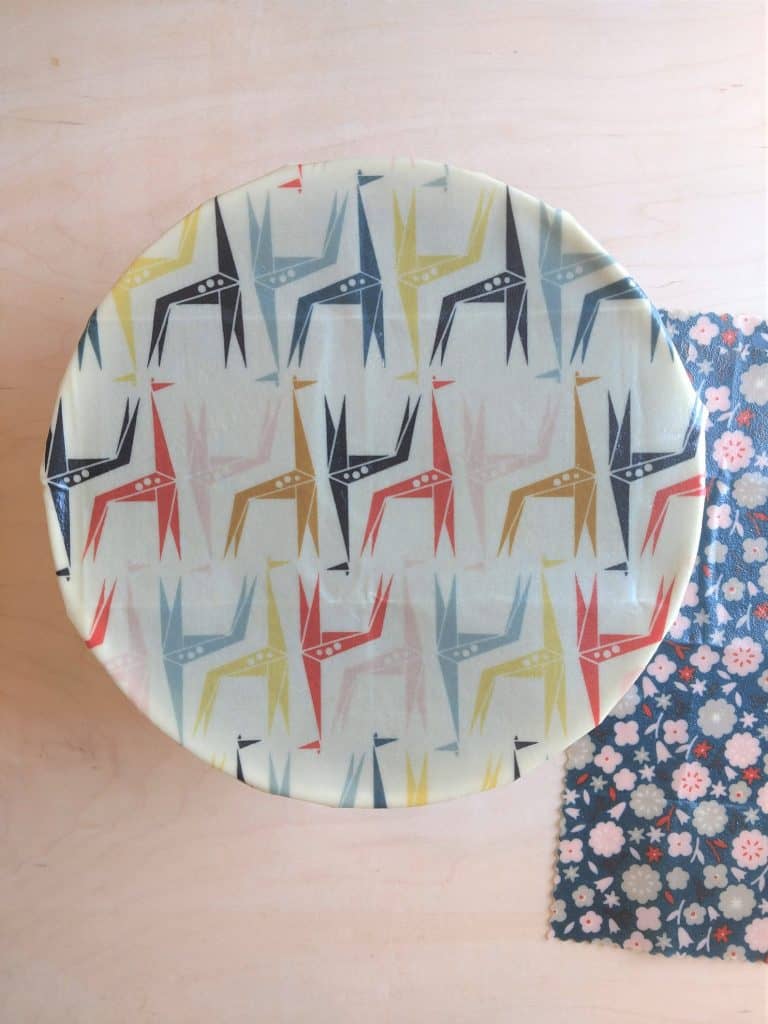 Pair your No Trace Shop Organic Lunch Bag with this kitchen wrap made with coconut and jojoba oils. These wraps last up to a year to cover containers, sandwiches, and leftovers. They are made from 100% organic GOTS cotton fabric coated with coconut and jojoba oils.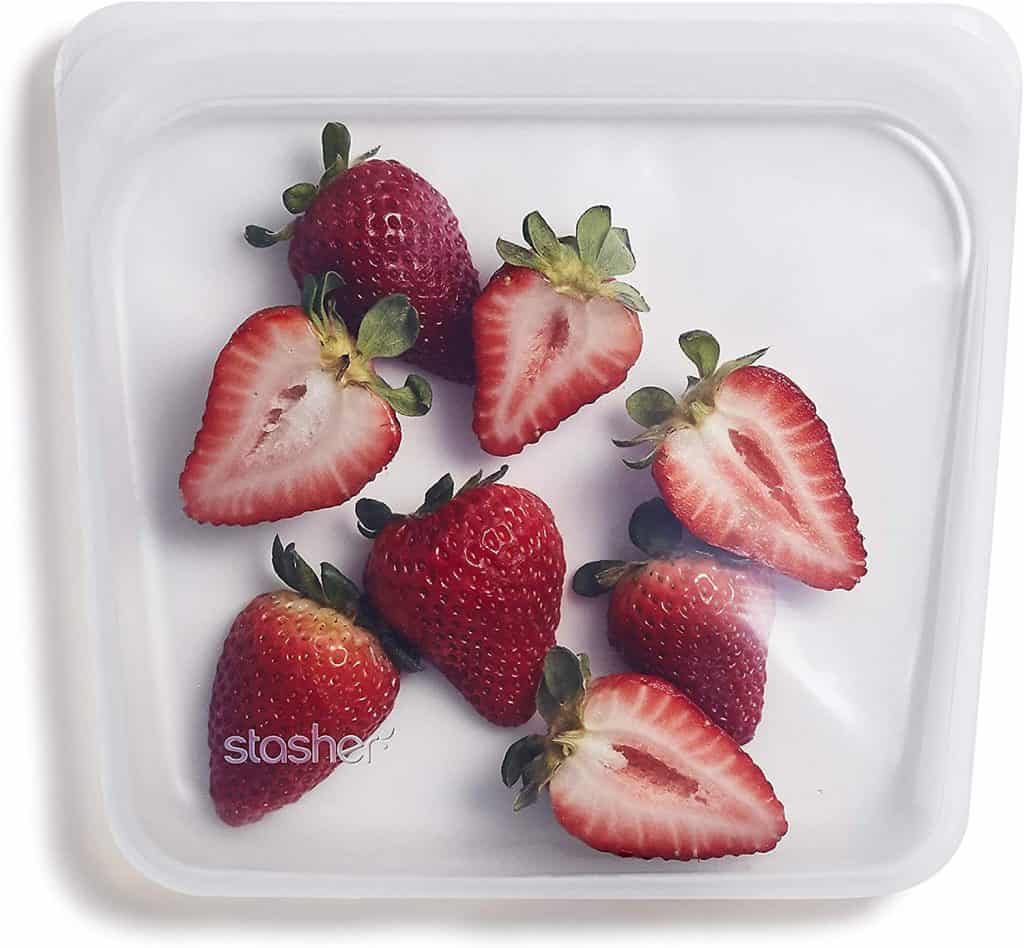 Stasher silicone bags meet both U.S. and stricter European standards for safety. Stasher bags are made from food-grade silicone and are plastic-free.
They are freezer, oven, and dishwasher safe making them perfect for lunch box storage or cooking. Their repurpose program turns used silicone bags into non-toxic, playground pebbles—making them fully recyclable.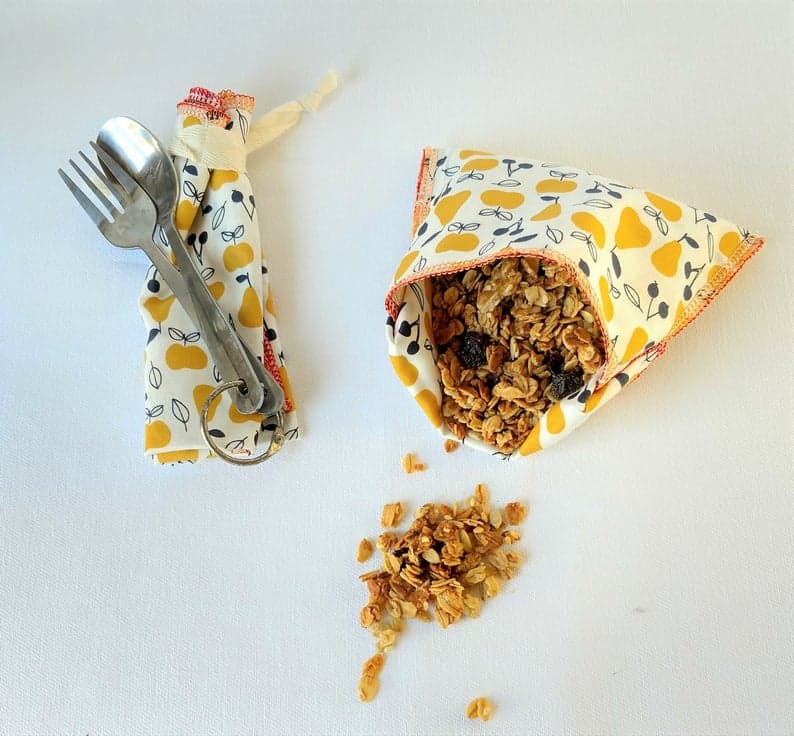 No Trace Shop sandwich bags are washable and big enough for large sandwiches. They're also compostable and made of 100% organic GOTS cotton.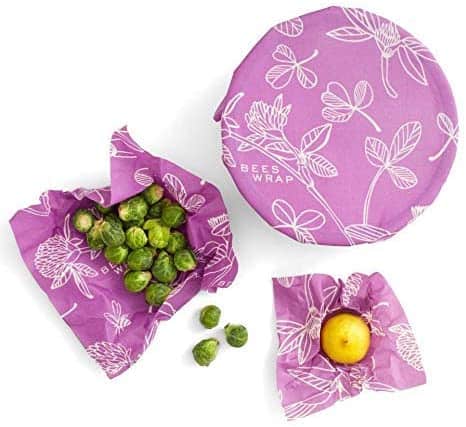 Bee's Wrap uses the warmth of your hands to create a seal around containers. It's handmade in Vermont, USA, 100% biodegradable and organic. Bee's Wrap is washable and reusable for up to a year and perfect to pair with other non-toxic kitchen containers if you don't want to use silicone or plastic lids.
Lunch Essentials: Napkins, Silverware, and Ice Packs
After choosing a lunch box or bag, you'll need eco-friendly and reusable essentials to complete it with. Below are the BPA, PVC-free options you probably didn't think of.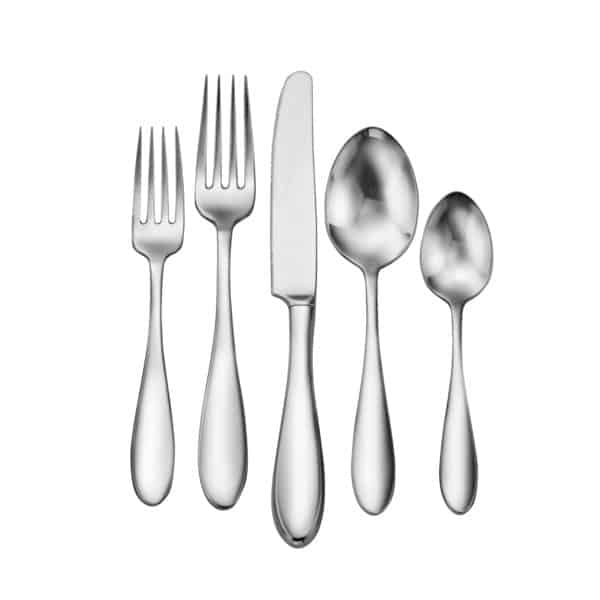 Liberty Tabletop offers made in the USA stainless steel family flatware that doesn't leach toxic chemicals and is lead-free. They offer their standard flatware in baby and kids versions for your child's lunch box or bag.
Amazon carries full sets and you can buy individual pieces (and sets) directly on their website.

Bambu uses a single USDA organic bamboo piece to make a non-plastic and non-toxic utensil your children will love. Bambu sporks are biodegradable and compostable, lessening your carbon footprint.
The natural utensils are made without any glue and are finished with a certified organic cold-pressed oil derived from flaxseed.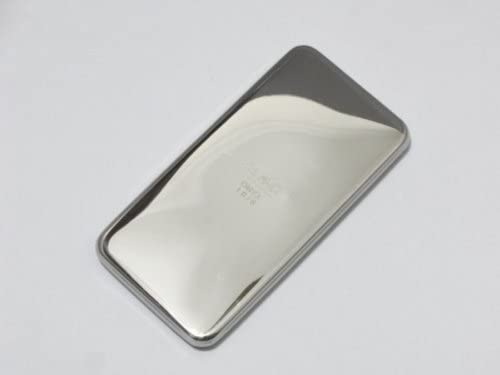 We love Onyx ice packs. Most ice packs use toxic chemicals to keep food cold— these chemicals are dangerous when swallowed and can cause alcohol intoxication symptoms. Unlike toxic vinyl or BPA ice packs, Onyx uses distilled water inside of a stainless steel body.
These are smaller than many ice packs but they work very well are keeping things cold, I've found them much better than traditional ice packs.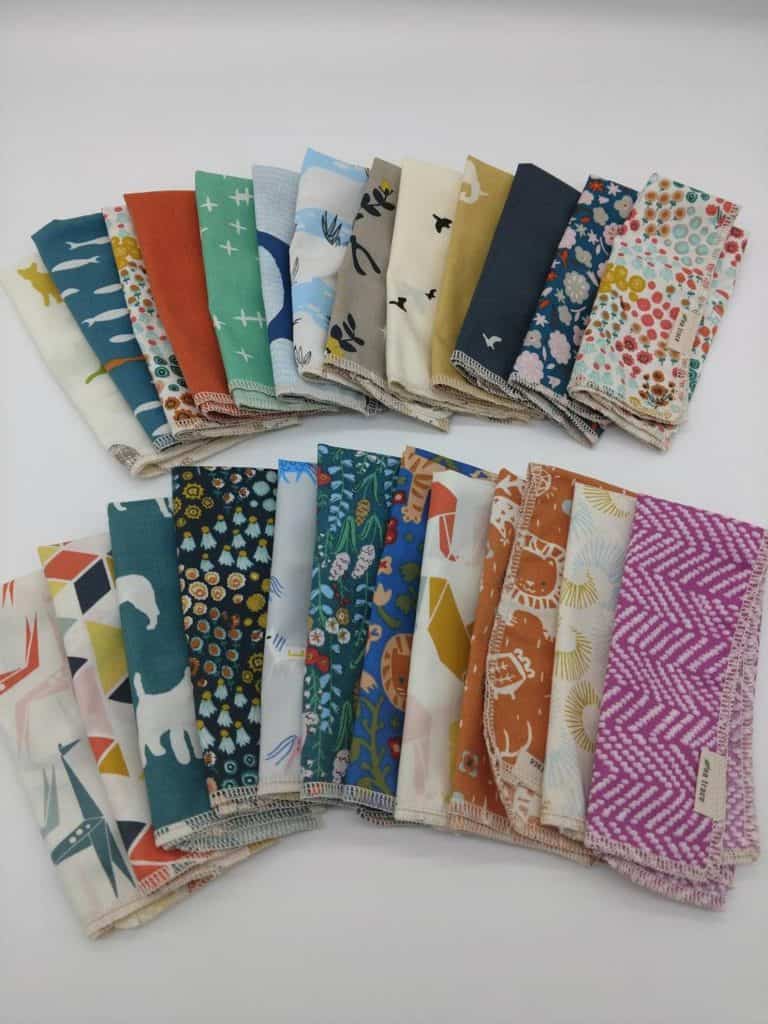 Instead of throwing away scraps from their vegan food wraps, No Trace Shop uses organic cotton squares to make eco-friendly and zero waste napkins. The fabric used is 100% GOTS organic cotton.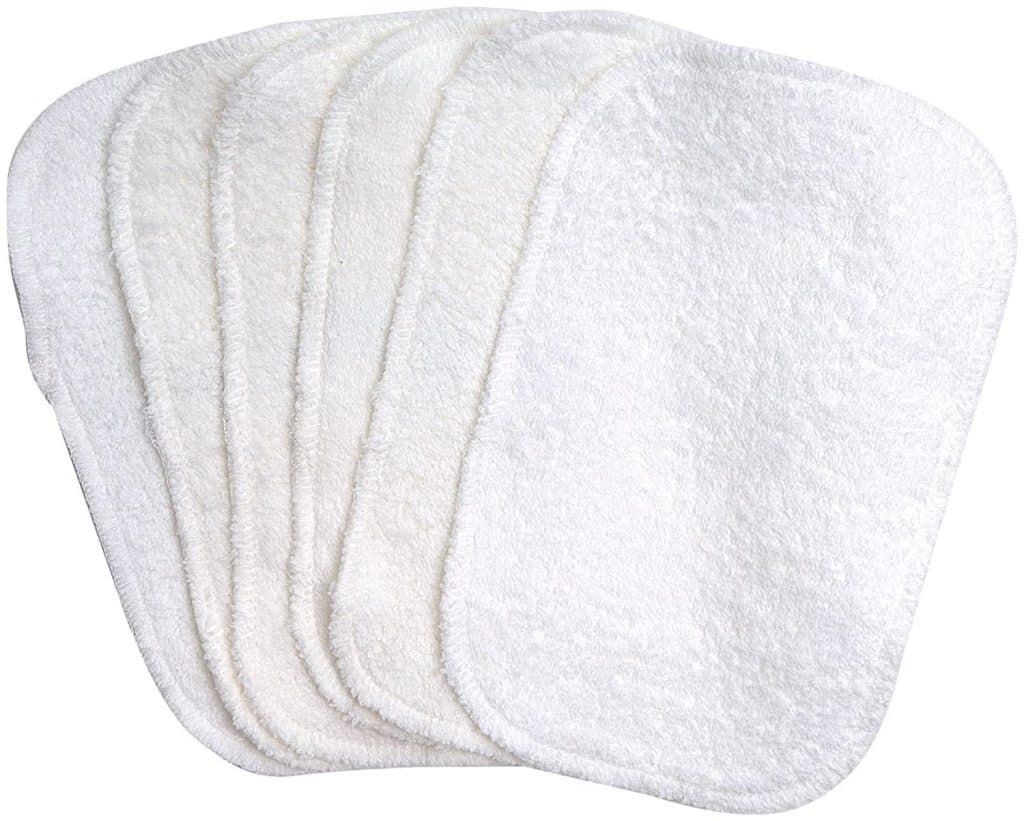 I love Under the Nile products, especially these durable and thick terry wipes. Some manufacturers make wipes with heavy metals and toxic processes, but Under the Nile remains committed to safe, organic clothing options. They are GOTS certified for safety.
To learn more about why organic certifications and food are essential for your lunch box or bag, look at my posts on:
Visit my Amazon storefront for a full list of non-toxic lunch boxes, bags, and essentials for your entire family.
What do you use to pack your lunch and have you tried any of these non-toxic lunch box and gear options? Leave a comment below with your favorite lunch essentials.
Pin it for later!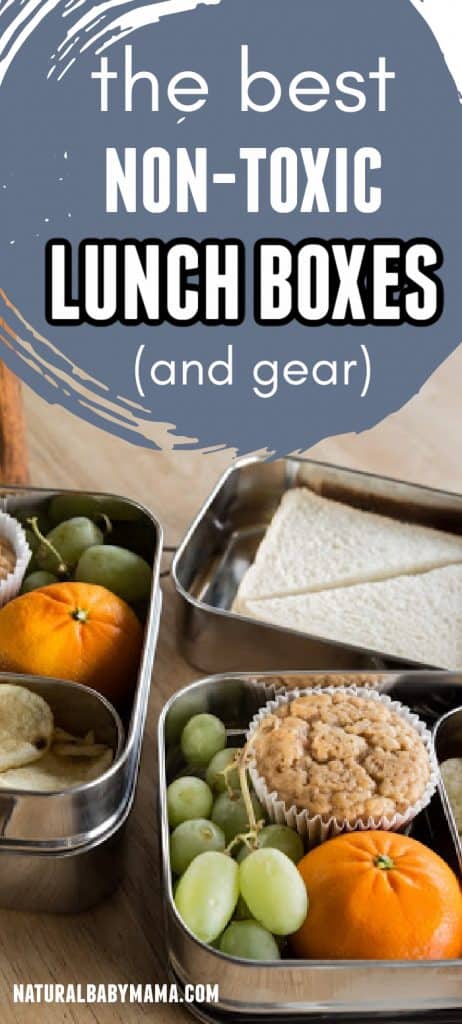 Sources:
Stuart, Alix. "How a $35 Million Water Bottle Company Overcame a Toxic Mistake." INC. www.inc.com
"Lead for Lunch?" Ecology Center. 3 December 2006. www.ecocenter.org
Rogers, Heather. "Erasing Mossville." The Intercept. 4 November 2015. www.theintercept.com
Charbonnet et al. "On America Recycles Day, What Goes Around Comes Around, & It Might Be Toxic." Green Science Policy Institute. www.greensciencepolicy.org
Keeping Lunch Cool: The Chemistry of Lunch Boxes." Chemical Safety Facts. www.chemicalsafetyfacts.org