This post may contain affiliate links. Please see my full disclosure policy for details.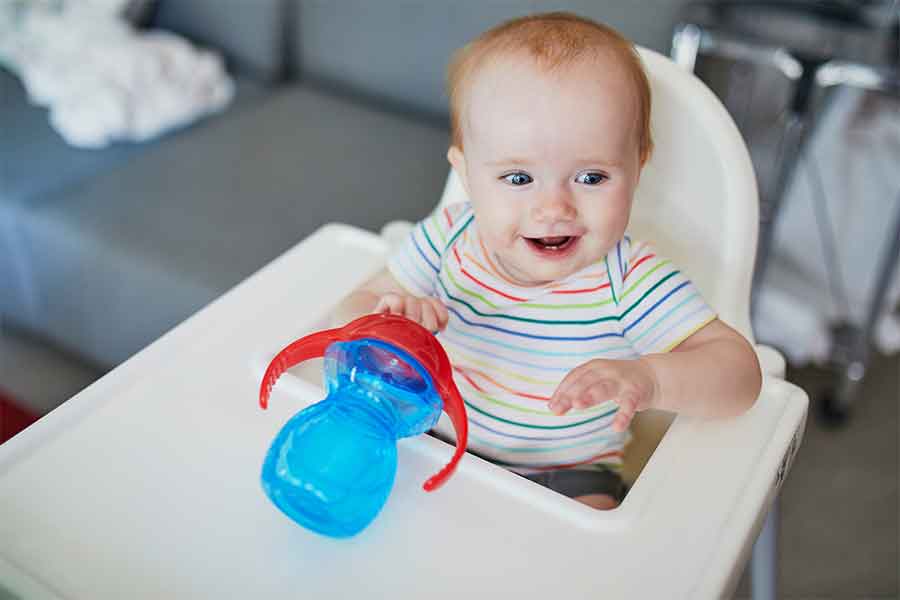 Read the full post for details that may pertain to your sippy cup after reading my update below:
2/22/17 Update: Green Sprouts is stating that their sippy cups are in compliance with CPSC rules. See below in my post about CPSC compliance. They will not be doing a recall but will be offering a replacement of the glass insert with a glass insert with no markings (thanks to my suggestion to them to make one without paint!). Going forward they also are making the glass inserts without any markings/paint. To read the full details and how you can get your replacement glass insert read this link.
Update: Breaking news, the Green Sprouts owner just made a statement on 2/10/17 that they would be doing a voluntary recall. On 2/11/17 they backtracked and stated that their products tested within the safe limits and would be working with the CPSC. Two XRF testings show the paint on the glass reading at 3,003ppm and over 4,000ppm. The owner assured me they would "do the right thing".
Statement that was recalled:
i play., Inc., maker of green sprouts® brand, was founded with a mission to produce healthy baby products. When I started i play 35 years ago, the basic premise was to use safe and healthful materials and to be proactive in our research to find potentially harmful ingredients or additives. Our goal is to not only meet, but to exceed, the standards established for children's products by the Consumer Product Safety Commission ("CPSC") and other regulatory bodies.
We take these claims for the Glass Sip and Straw Cup very seriously, and have been investigating, but decided to take corrective action without delay in an abundance of caution. We have made the decision to conduct a voluntary recall of the Glass Sip and Straw Cup. We have contacted the CPSC to inform them of our decision and we will be working them to notify the public and to develop a corrective action plan. We appreciate our customers and their support while we resolve this issue.
A brand new Green Sprouts sippy cup was tested for lead and it shockingly came up positive at over 3,000 parts per million (ppm) lead. All the details and pictures are below.
Which cup was tested?
This exact sippy cup pictured below was purchased off of Amazon and fulfilled by Amazon LLC. It was tested right out of the box.
What part has lead?
The outside of the sippy cup is plastic housing. On the inside is glass jar that once filled goes inside the plastic housing. On the outside of the glass jar is writing (similar to some measuring cups). See the pictures below. The writing is what tested positive at 3,003ppm lead.
The allowable limit of lead for a children's products (that a child is going to come into contact with) is 90ppm. In this case the child is most likely not going to come into contact with the writing on the outside of the glass… until they are old enough that they can unscrew the bottom and take it apart or help mom put it together (which a reader said her son does!). Also, this writing (whether white or red) can wash off. The mom who owns these bottles, and who had the Green Sprouts sippy cup tested, has been using this for her daughter for the last year and a half. She has glass bottles that no longer have the writing on it. That writing, and lead, has washed off in her dishwasher over the years.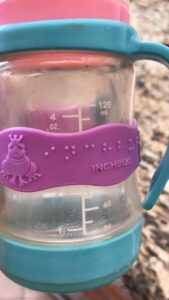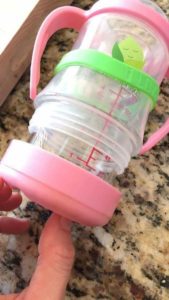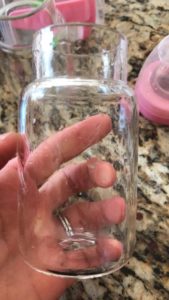 Who tested this and was it a certified lab?
Tamara Rubin, lead positioning awareness advocate, was testing consumer goods for lead and other heavy metals. I, along with some readers, hired Tamara test some items we use frequently. Tamara used a Niton XRF that has software to test consumer goods. She is certified and trained to use this machine. It was not tested in a lab but results produced by XRF machines are accurate. The owner of this bottle would happily send this off to be tested by a third party lab if requested by Green Sprouts. Tamara's findings are pictured below. In the unleaded picture CD is Cadmium (another toxic metal linked to cancer). The cadmium values are within the allowable limits. We don't know if this leaches or not but I would maintain there is a no safe level of leachable cadmium in a child's, or adult's, product.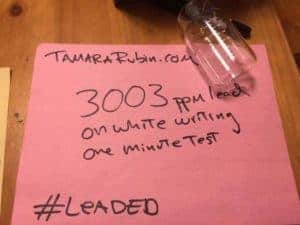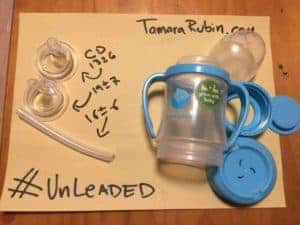 Additional testing done:
Once this mom received the results above back she decided to test her Green Sprouts that she had at her home (and had purchased at various locations over the years) with 3M lead test swabs. These swabs will turn red if lead is present. The white writing on her bottle turned red as you can see in the pictures below indicating lead. The swab from the test on her red writing was inconclusive. The red writing was not tested by an XRF. Her at home test confirmed there is lead on the exterior of the glass bottle with white writing.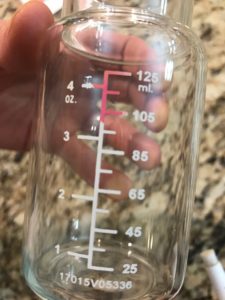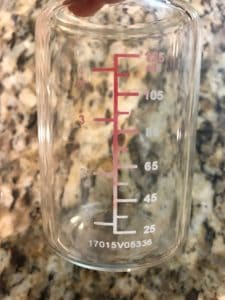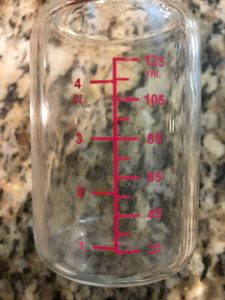 How do you know if your Green Sprouts sippy cup has lead?
Test it! You can buy lead test strips inexpensively at Home Deport or you can order here through amazon.
So what does all this mean and what should you do?
In my opinion, I would no longer use this sippy cup if I owned it. The risk of the writing on the exterior of the glass portion of the Green Sprouts sippy cup coming off is too high. I just can't stop thinking about the leaded writing coming off in the dishwasher then those dishes being used to serve my family food on. To note, this doesn't mean your dishes and dishwasher is doomed and covered in lead dust. If I just read this and washed this cup in my dishwasher I personally would run my dishwasher a few more times to make sure everything is washed off. I can't support a company that is using this high of lead in a child's product. Let alone a child's product that is for drinking or eating. From everything I have read from the Consumer Product Safety Commission (CPSC) as long as the child can not touch a component of a product intended for them then the company does not need to stay under the 90ppm law. It does not make it right in my opinion though. The CPSC will get to weigh in on if this certain situation the amount of lead is allowable or not.
How can you let Green Sprouts know about your concerns?
Comment on this post. They are following it and have responded below. See below for their responsive comment.
You can also email them to express your concerns at [email protected]. They have received a lot of emails and are fully aware of the concerns and are doing their best to investigate.
Why is lead an issue?
Lead is a neurotoxin that causes permanent brain damage. It is especially harmful for children under 6 years old.
Why am I sharing this?
To spread awareness. We as consumers should expect safe products for our families. We can support companies that make safe products for us and our families. You as a parent can decide if you are comfortable using this product with your child.
If you no longer want to use the Green Sprout sippy cup, what should you use instead?
That's a good question. There is no perfect answer for all of my criteria. I have a post on sippy cups if you would like to read further on what we use in our house.
Since posting this, I've received several pictures of mom's testing their Green Sprouts Sippy Cup writing for lead. Below is a sampling of pictures I received. I have received many, many more but I from a time standpoint I can not post them all.
I'm hearing from people that are testing and they are getting both positive and negative tests.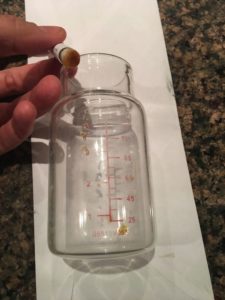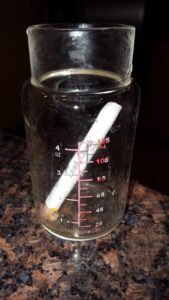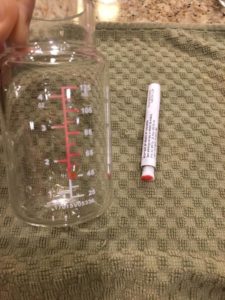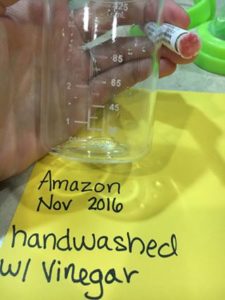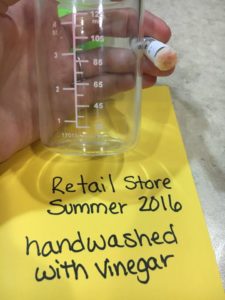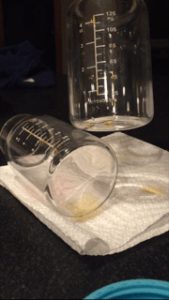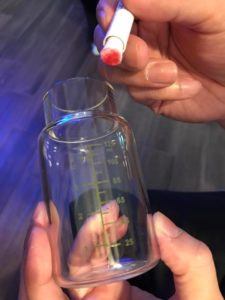 See this post discussed on the news by consumer protection reporter Julie Watts.
Other posts you might find interesting:
Leaded insulated stainless steel water bottles
Pin it for later!