Finding a non-toxic sippy cup can be difficult, especially at the store. When my son was weaning from breastfeeding, all I could find were neon-colored sippy cups with plastic lids. Conventional sippy cups are BPA-free, but we now know BPA replacements are just as toxic. Below you will find the best non-toxic sippy cups and sippy cup alternatives.
A Washington State University study found the same egg and sperm mutations in mice exposed to alternative BPA (BPS, BPAF) as those exposed to BPA. Not to mention, plastics leach at extreme temperatures and break down over time.
If you follow my blog, you know I look for plastic-free alternatives whenever possible. With many non-toxic sippy cup options available, there's no reason to choose a plastic sippy cup. Luckily, the traditional harmful sippy cups aren't the only option on the market. In this guide, I'll show you the safest sippy cups (and alternatives!). Some of the best non-toxic sippy cups will surprise you.
This post may contain affiliate links. Please see my full disclosure policy for details.
Are Sippy Cups Necessary?
Sippy cups are hard-sided cups with a plastic spout and top to prevent spills. They're convenient, but are sippy cups necessary? Experts say, probably not. Here's why:
Sippy cups make it difficult for toddlers to chew and swallow new foods since they delay mature swallow patterns in children older than one.
They may delay speech. Sippy cups prevent your child from developing tongue muscles necessary for mouth development.
They're dangerous. Over 14% of childhood injuries in children less than 3-years-old are from falls while using sippy cups.
If you're filling your child's sippy cup with any sugar drinks other than water, they're at risk of developing tooth decay.
Instead of a sippy cup, a straw cup like the Pura Kiki is a mess-free, healthier alternative to transition into cup drinking.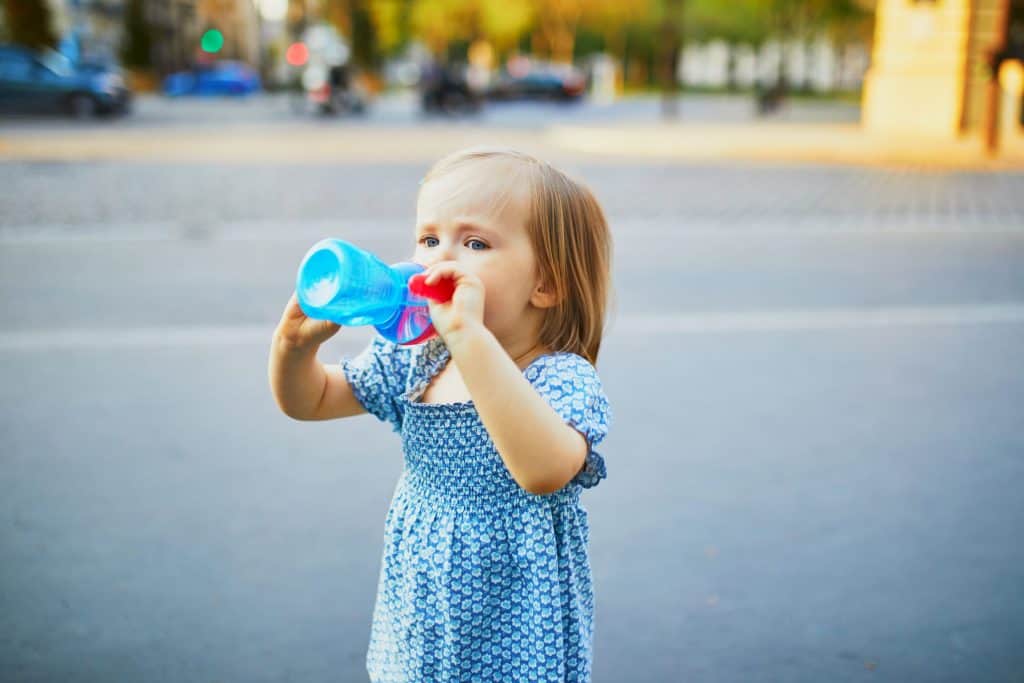 Toxins in Your Non-Toxic Sippy Cup
Using a sippy cup to transition your baby from breastfeeding or bottle feeding seems harmless. Unfortunately, there are too many toxins lurking in your child's traditional sippy cup. Below are the toxins you should keep in mind before choosing a non-toxic sippy cup.
Heavy Metals in Sippy Cups
In early 2017, a brand new Green Sprouts sippy cup marketed as safe was tested for lead. The paint marking on the outside of the cup tested positive for high amounts of lead paint. Lead is a neurotoxin that does irreparable damage and definitely does not belong in sippy cups.
These findings shocked the wellness community.
That wasn't the end of the testing. PlanetBox, Pura Kiki, and Healthy Human water bottles were found to have very high lead levels in the lead solder at the bottom of the bottles. At the time, I reached out to the owners of each of these companies. Since then positive changes have been made from each company mentioned above.
You can find the full results and updates on these findings here:
Lead in Stainless Steel Water Bottles
What do these findings mean? First, we need to hold companies accountable for their non-toxic claims. Second, you need to know what to look for in a non-toxic sippy cup. I prefer to choose cups made in the USA, without paint on the outside. However, this is not always possible as all stainless steel water bottles are currently made in China.
Since 2017, the companies above have adapted to lead-free options—you'll even find some of them in my top recommendations.
Toxic Plastics in Sippy Cups
It's common knowledge that plastic is terrible for our health and the environment. If you've read my posts on toys without plastic or plastic-free lunchboxes, you also know about plastic alternatives.
Some plastic sippy cups, especially those coming from China, are a mixture of BPA, BPA alternatives, or number seven plastics. Number seven plastic is especially dangerous since it's non-recyclable and contains dangerous chemicals called phthalates.
Be wary of BPA-free products. Many studies have found these products leach more hormone-disrupting chemicals than those with BPA only. If you're set on a plastic sippy cup for convenience, opt for number five plastic or polypropylene, but remember the safest choice is no plastic at all.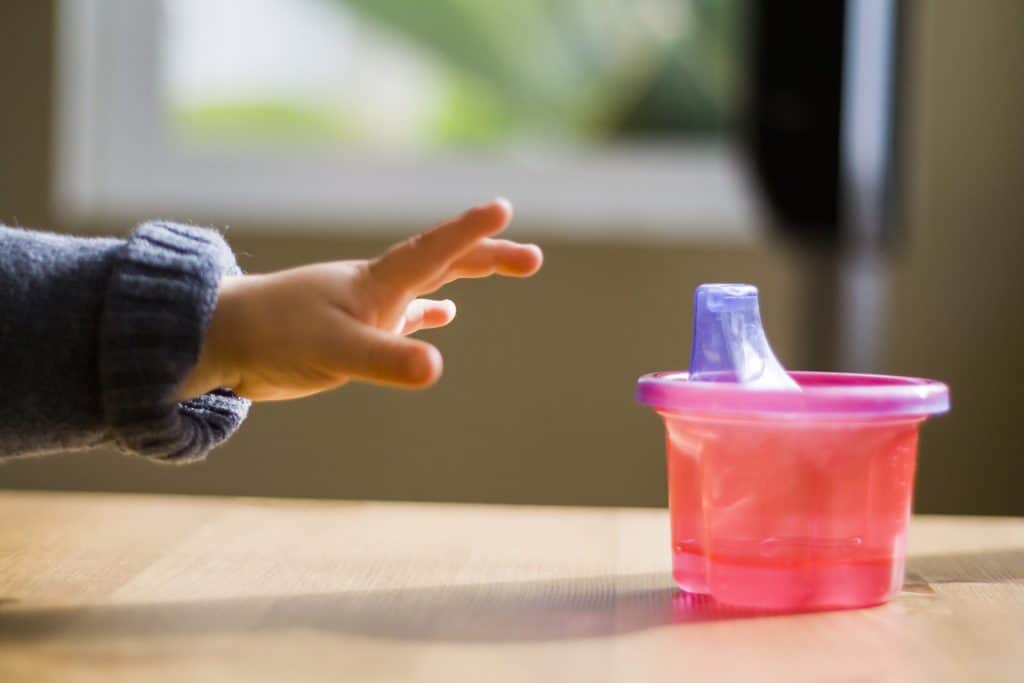 What Should You Look For in a Non-Toxic Sippy Cup?
There are so many things you shouldn't look for in a non-toxic sippy cup, but what's more important is what to look for:
Plastic-free. Several brands make non-toxic sippy cups from glass or stainless steel. They may have plastic parts, but most of the cup is plastic-free.
Known brands. Don't choose unmarked store brands made in China since they're less likely to test small batches for safety.
Sippy cups should grow with your child. Life-factory 9 and 4 oz bottles and Pura Kiki include transition tops from nipple to sippy top and cap, saving you time and money in searching for new cups.
Paint-free outside. Since the Green Sprouts sippy cup writing tested positive for lead, I avoid paint on the outside of cups or dishes.
Easy-to-use and leak proof. A sippy cup is a step into independence.
The Best Non-Toxic Sippy Cups
The best non-toxic sippy cups are BPA and BPA alternative free. You'll find a star next to products I tested with an XRF machine to be free of lead and heavy metals. They're durable and made by brands that care about their consumer and the environment.
Here are my top choices: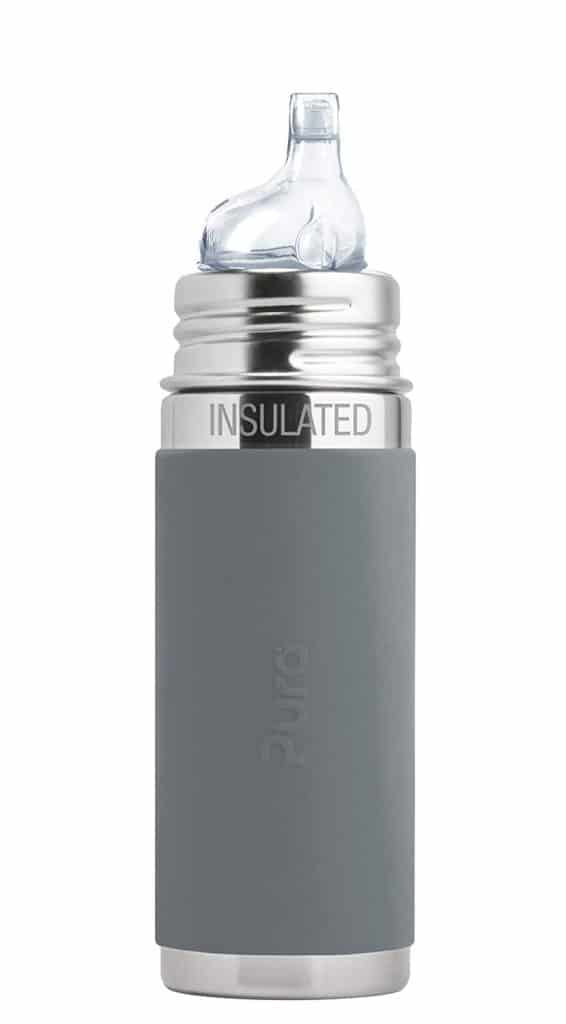 Pura Kiki makes non-toxic sippy cups from stainless steel and silicone. Unlike most companies with a plastic lid, the Pura Kiki lid is silicone and 100% plastic-free, making it my top choice for a non-toxic sippy cup. The rest of the bottle is 18/8 food-grade stainless steel that holds up on car rides and travel.
When I bought this bottle in 2017, there were some leaks, but the company has made improvements, including updating the spout. They claim all the insulated bottles are lead-free and third party test each batch. They moved to a lead-free solder after the testing showed lead in their solder.
Pura Kiki also offers a stainless steel straw bottle version, which I recommend over the sippy cup.
Made in China.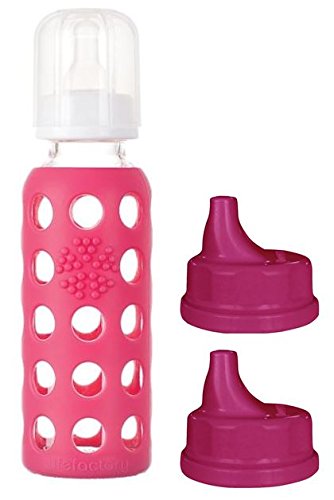 Glass is the least likely to leach when eating and drinking. Lifefactory makes small glass bottles that grow with your child. This bottle starter set transitions from a nipple to a sippy cup and later a screw-top lid. The lids, and mouthpieces, are polypropylene plastic which is one of the safest plastics.
For long car rides, these were a favorite option since they're leak and lead-free. Lifefactory is also extremely durable, even when dropped from high chairs.
Made in the USA & France.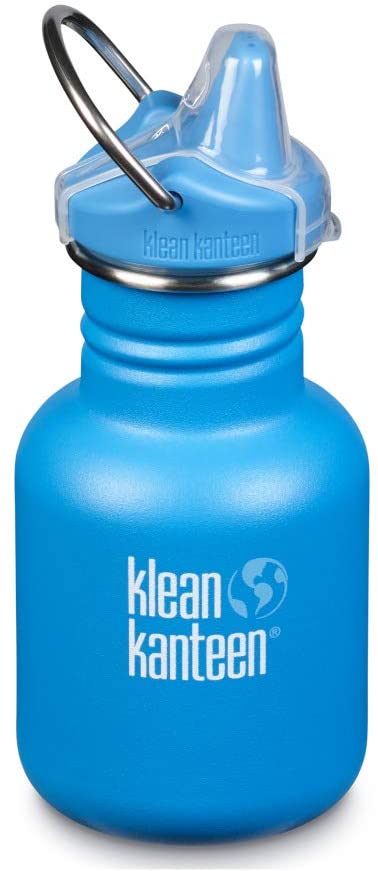 I'm a big fan of Klean Kanteen products, including their adult water bottles. They're durable and made of high-quality stainless steel. We've taken them on long trips, hikes, and dropped them on rocks.
If you prefer a traditional sippy cup style, the Klean Kanteen non-toxic sippy cup is another great option. The polypropylene lid is the safest plastic and least likely to leach toxins into your child's water.
The Best Non-Toxic Sippy Cup Alternatives
I like to use one of the above options for sippy cups but more frequently, I resort to alternatives like glass jars. These four non-toxic sippy cup alternatives are great options for home or travel.
You probably think glass jars and toddlers don't go together, but this is my favorite non-toxic sippy cup alternative. They're non-toxic and unbreakable; we've dropped ours everywhere with no breakage. Don't worry, the description says crystal jelly jars but it is not crystal but lead-free glass.
At about a year old, my son drank from the jelly jars like regular cups. We add Eco Jarz stainless steel lids for smoothies or on the go using larger mason jars. Add a silicone Eco Jarz Pop Top for a non-toxic, leak-proof travel cup. You can add a glass, stainless, or silicone topped straw It's important to note, that I would never leave a child unattended with a glass or stainless straw nor use while in the car. The silicone topped straw is the safest for younger children.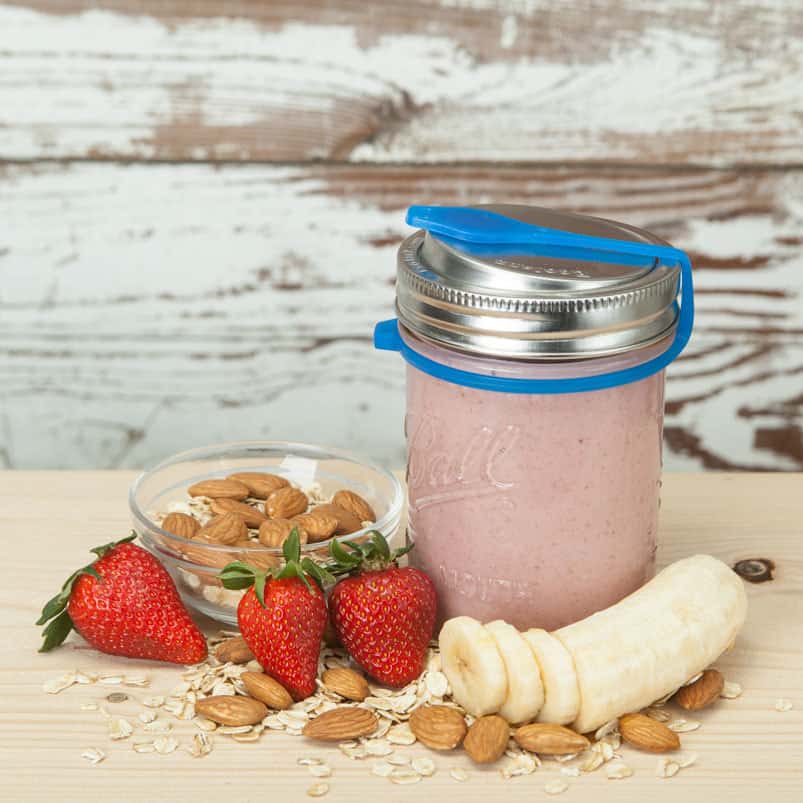 Mason jars are made in the USA and Eco Jarz are made in Vietnam, USA, and Hong Kong (stainless straws only)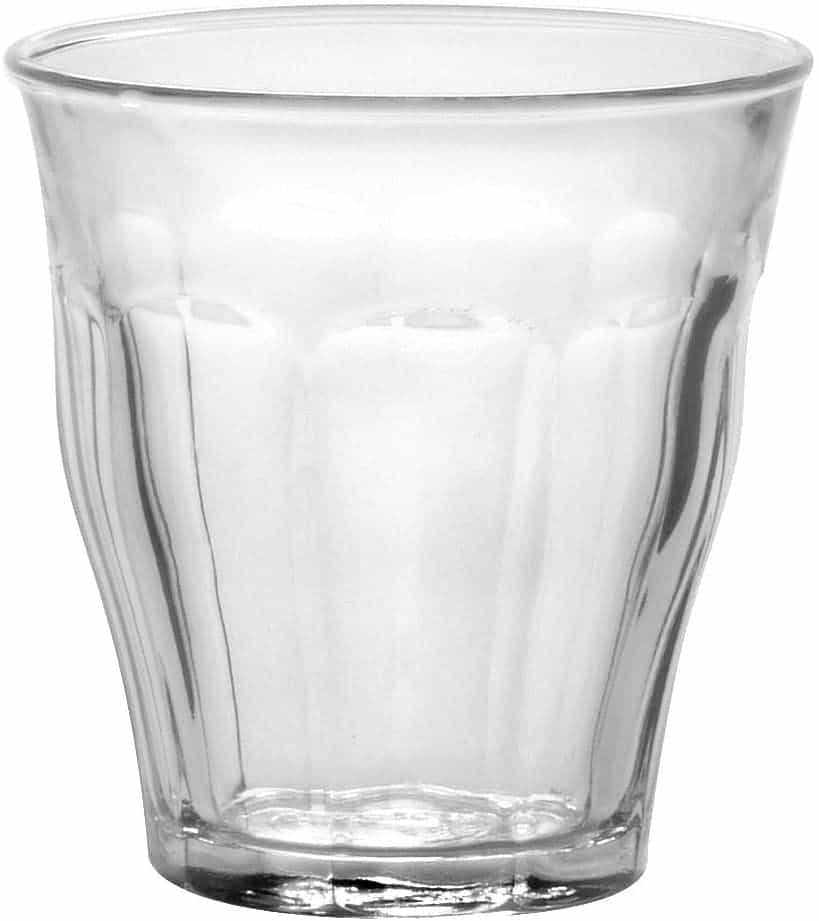 Duralex cups are made with thick, non-toxic glass. Children learn through imitation, and both of my sons were so excited to use cups just like ours. Not only do small glasses help your child learn coordination, they boost independence.
Made in France.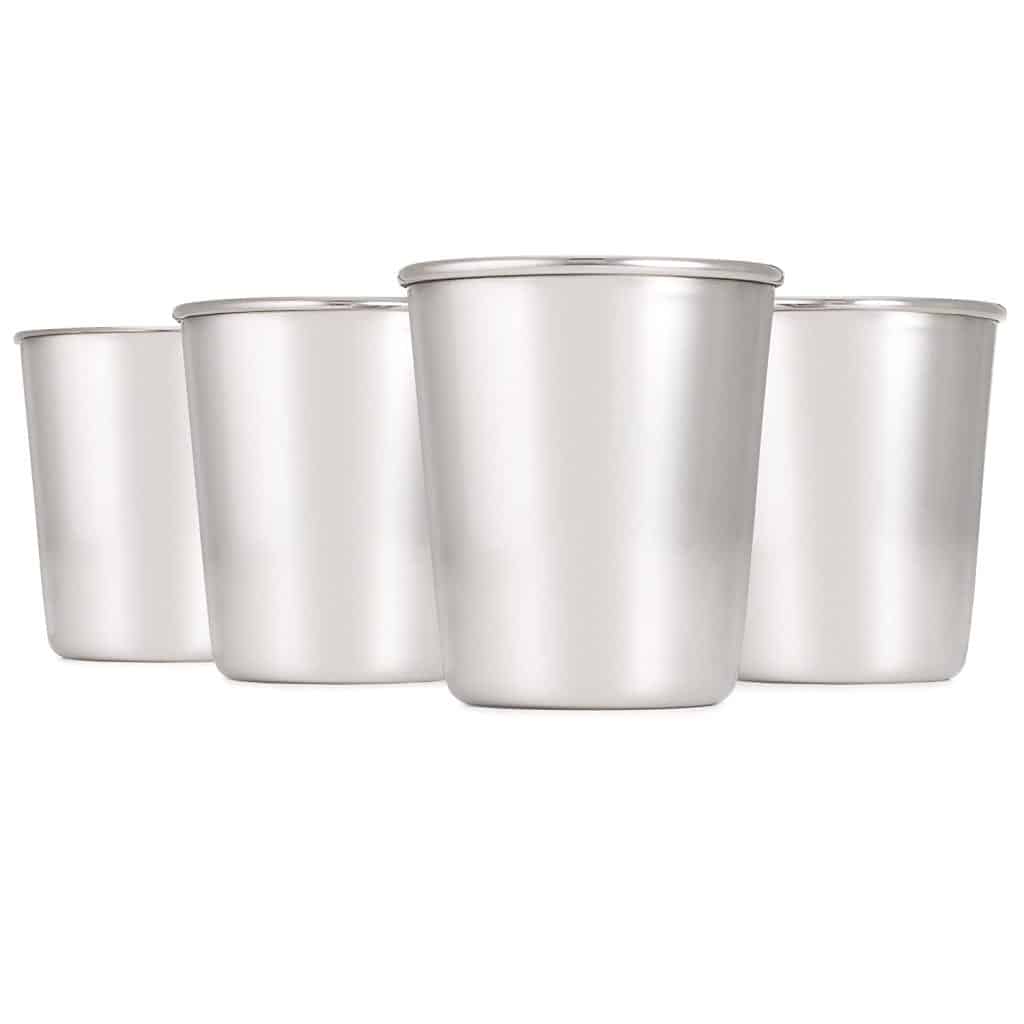 These stainless steel cups from HumanCentric are a shatter-proof alternative to glass for home or travel. You don't have to worry about plastic that breaks down over time. They're large and easy to grip, making them a great first cup.
I haven't personally tested these cups but I have seen tests showing that they are lead free.
Made in China
Kleen Kanteen also makes stainless steel cups that I have personally tested to be lead-free. The Kleen Kanteen cups are slightly taller. Also, made in China.
Non-Toxic Sippy Cups That I Have Concerns With
Since both of these sippy cups are popular non-toxic options, I wanted to discuss my opinion on both Green Sprouts Sippy and Munchkin Miracle Stainless 360.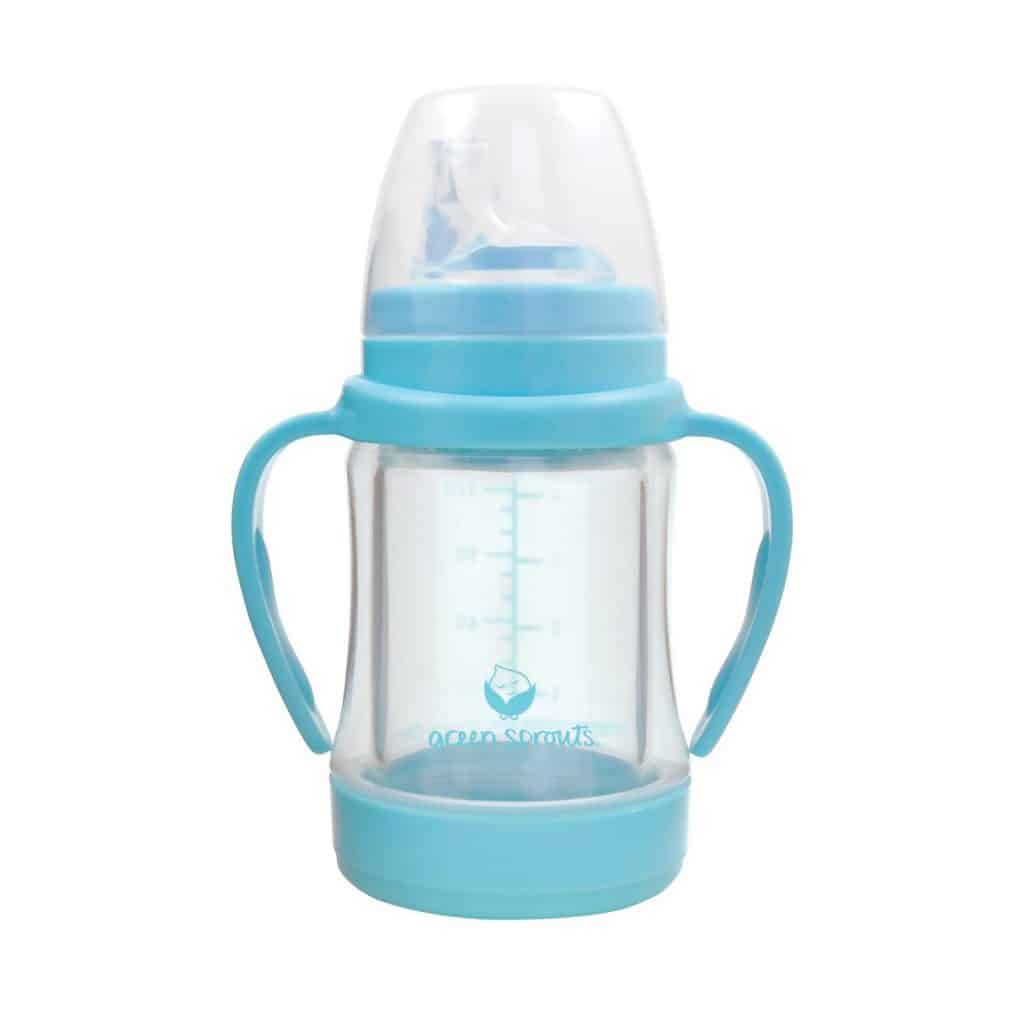 Green Sprout's response to findings of lead in their cups in 2017 was to create an insert without paint. They've also introduced a paint-free replacement insert for their straw cups so that you can easily replace if you have a painted insert. Green Sprouts makes straw cups from plastic-encased glass that won't leach chemicals into your child's drink and is a great non-toxic option for a sippy cup.
If you buy this option, make sure you receive a cup without paint markings. There are still older cups in circulation that have high amounts of lead on the outside of the glass insert. Unfortunately, there was not a recall on the cups with the paint as they were deemed, by the CPSC, as not being a hazard (I am assuming due to the encasement covering the lead paint).
The reason the new Green Sprouts is not making my list of the best non-toxic sippy cups is only based on Amazon reviews of the glass breaking while children are using their sippy cups. Many parents are claiming that the glass broke into their child's drink while the child was drinking. Alternatively, there are many cases where the glass is intact and there is no breakage.
If you choose to purchase the Green Spouts sippy cup without paint markings, just keep an eye on your child and inspect the cup for any signs of glass breaking into their drink.
Made in China.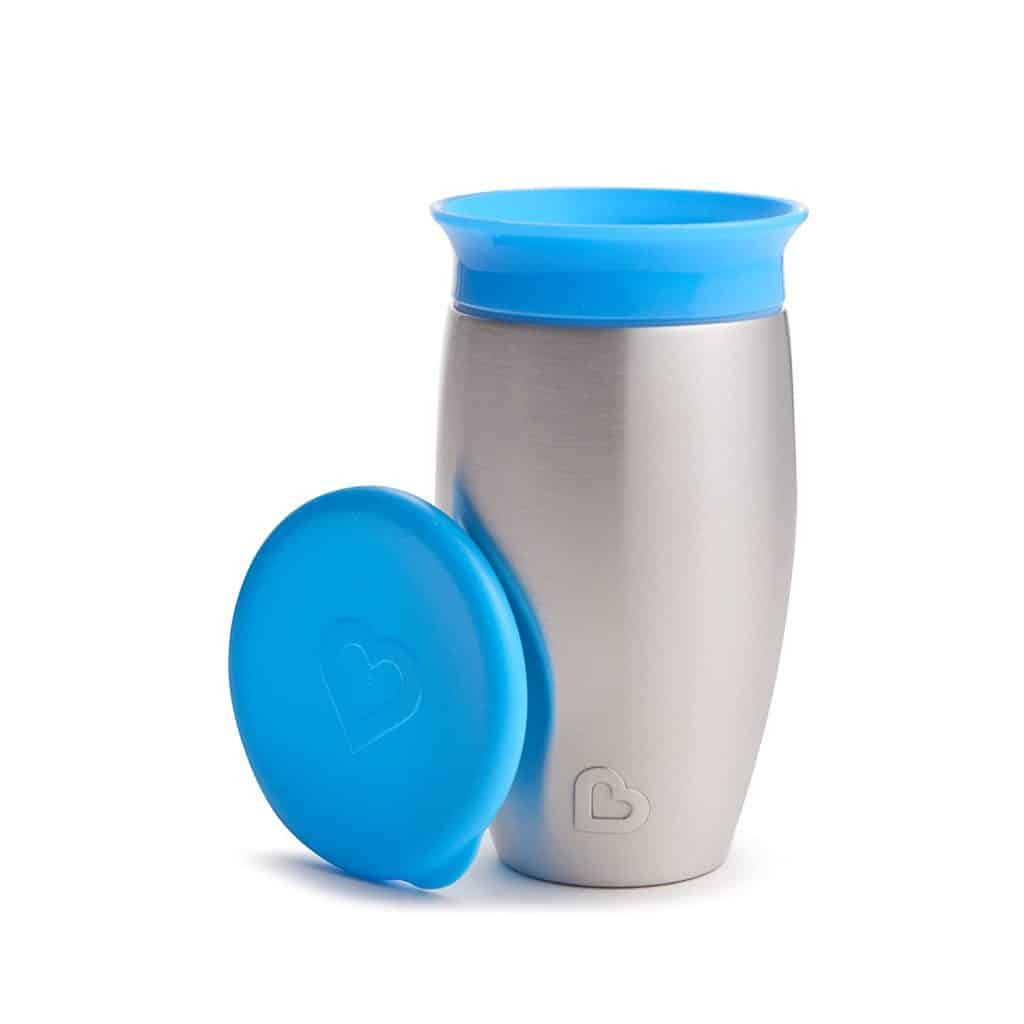 Munchkin Miracle Stainless Steel 360 sippy cup is loved by many. It's a great, lesser toxic sippy cup alternative. The reason this cup isn't on my best list is due to several reasons.
While the cup its self is stainless steel the mouth piece is silicone and plastic.
From the reviews on Amazon you can see many pictures where the mouth piece seems to be easily cracked. Whether this is from bending or from teeth, I am not comfortable with a product that can crack and break that easily near their mouth. My concern would be about ingestion of silicone or plastic.
There is a picture on Amazon of someone claiming the metal plate on the bottom easily came off of their cup. The pictures show what looks like lead solder under where the plate was. Once lead solder is exposed, it is a risk for children.
It's important to note, if the plate covering the bottom of the cup is intact there is no concern of lead exposure (this is for any cup, not specific to this cup only). I have not tested this cup to know for sure this is lead solder or not but based on past experience it looks very similar.
Made in China
If you do decide to purchase the Munchkin Miracle Stainless Steel 360 cup just keep an eye on the bottom plate of the cup to make sure it is intact and watch for cracking on the mouth piece.
Where to buy?
Look at the Natural Baby Mama storefront to go right to the best non-toxic sippy cups and products for your family. You will also find many other non-toxic recommendations!
Did any of the best non-toxic sippy cups surprise you? Post a comment below on what product is your favorite, and be sure to subscribe to my newsletter for updated guides and advice.
Pin it for later!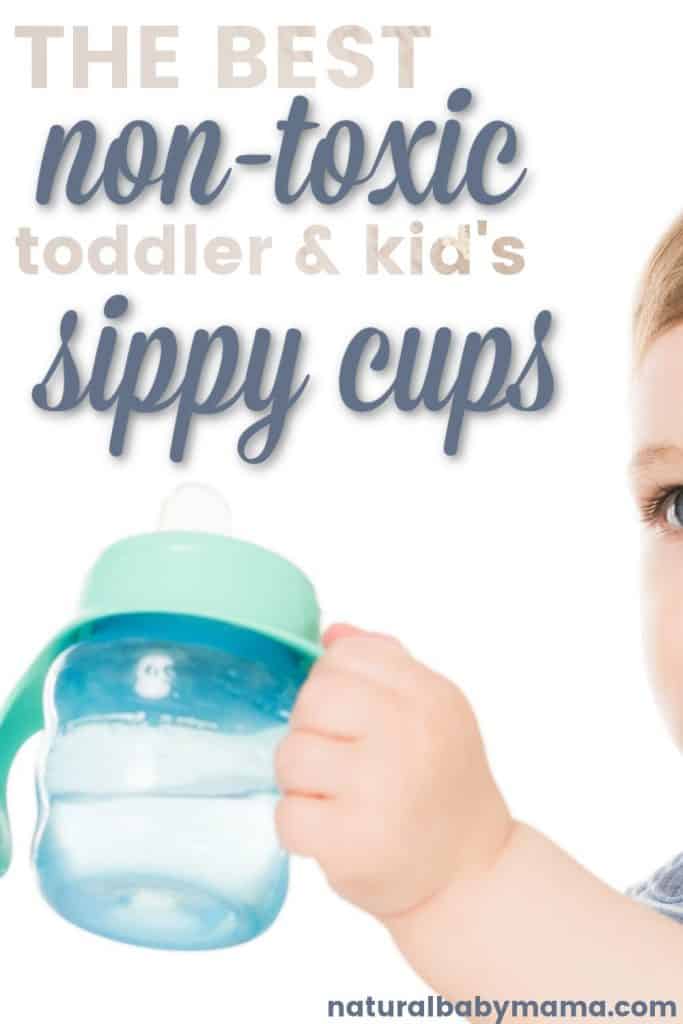 Sources:
1. "WSU researchers see new plastics causing reproductive woes of old plastics." Washington State University. 13 September 2018. news.wsu.edu
2. Keim et al., "Injuries Associated With Bottles, Pacifiers, and Sippy Cups in the United States." Pediatrics. June 2012. pediatrics.aappublications.org
3. Yang et al., "Most Plastic Products Release Estrogenic Chemicals: A Potential Health Problem That Can Be Solved." Environmental Health Perspectives. 1 July 2011. ncbi.nlm.nih.gov
4. Potock, Melanie. "Sippy Cups: 3 Reasons to Skip Them and What to Offer Instead." American Speech Language Hearing Association. 27 February, 2017. leader.pubs.asha.org