Having a protein powder that tastes good and adds some additional calories and nutrition to your diet is always nice to have on hand. But, sadly, many protein powders contain toxins like heavy metals, pesticide residues, and BPA. So, before adding a protein powder to my diet, I decided to test a few top organic protein brands. The test results of heavy metals in these protein powders are below.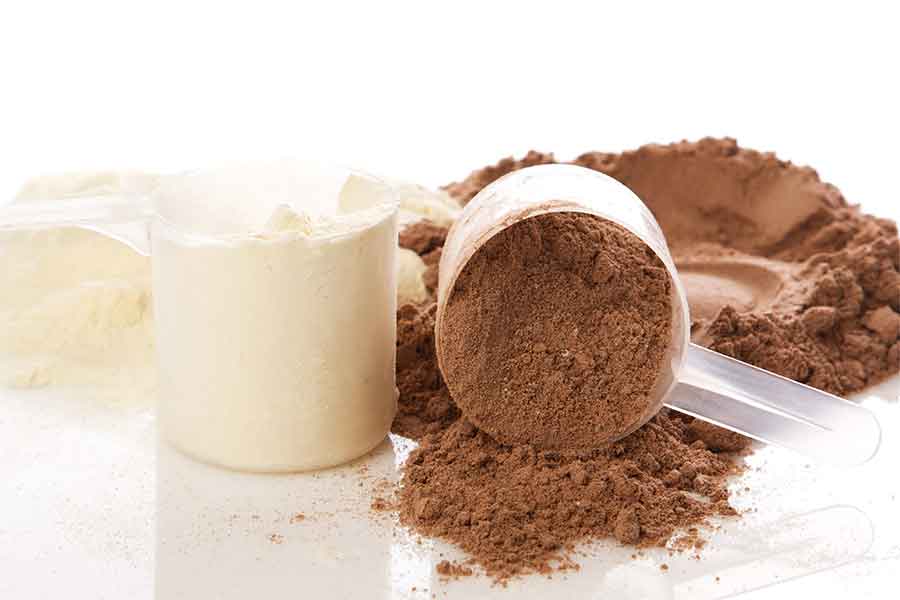 This post may contain affiliate links. Please see my full disclosure policy for details.
Heavy Metals in Protein Powders
Protein powders have been found to contain heavy metals like:
These toxins have a variety of health implications such as neurotoxicity, cancer, endocrine disruption, and behavioral changes, to name a few.
Protein powders have also been found to contain pesticides residues like glyphosate (aka Roundup) which is why buying organic is so important. However, it's important to note that buying organic does not entirely eliminate pesticide risk because there are drift concerns, but it reduces it significantly.
How I Tested For Heavy Metals in Protein Powders
I selected several brands that were organic or natural and sent off samples to a certified lab. I had the lab test for lead, arsenic, and cadmium.
Please know that there are limitations to test results like this. This is a snapshot in time, in one batch. There can be variations, but tests like these give us a good idea of what is going on with a specific company.
Results of Heavy Metals in Protein Powders
I chose these brands based on accessibility, ease of acquiring, as well as my curiosity.
For all of the results below, the detection limit was approximately 0.08ppm (parts per million). I say approximately because there was a slight variation in the range. The detection limit was no higher than 0.086ppm on any of these samples. For those that want to know what this means in parts per billion (ppb), 0.08ppm = 80ppb.
TruVani
I was really interested in the TruVani protein powder when The Food Babe launched this product. However, I tried multiple times to get information on their heavy metal testing, and I was told each time that they do not share that information. I was bothered by this because 1) I like her mission for transparency and the change she has brought forth and 2) I wanted to support her company but couldn't because there wasn't transparency.
The protein powder does come with a CA prop 65 warning for lead. I was expecting this to test positive for lead based on the warning on the label.
---
TruVani Chocolate Protein Powder Heavy Metal Test Results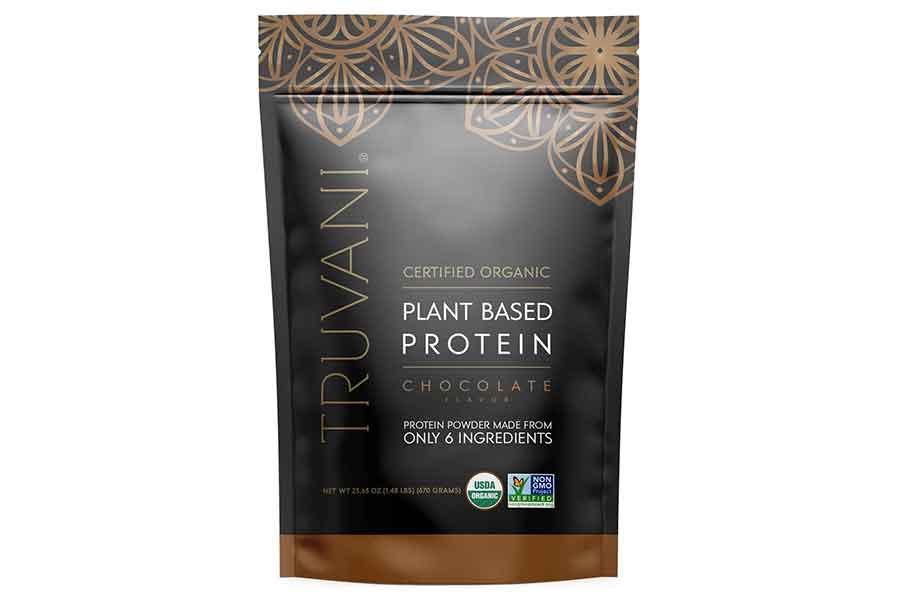 Test Results: Non-Detect for lead, arsenic, cadmium, and mercury.
I have to say I was very surprised with this test result and now wonder if they put the prop 65 warming on just as a precaution.
This product is:
USDA-certified organic
Non-GMO certified
Vegan
$59.99
To purchase this product, you have to buy direct. It is not sold in stores.
---
Orgain
I wanted to test Orgain because they are an organic protein powder company that is easily accessible. They are found in many places, including Costco. It's nice to know if you can grab something off the shelf and feel comfortable about using it or not.
Orgain Vanilla Protein Powder Heavy Metal Test Results
Test Results: Non-Detect for lead, arsenic, cadmium, and mercury.
Orgain Chocolate Protein Powder Heavy Metal Test Results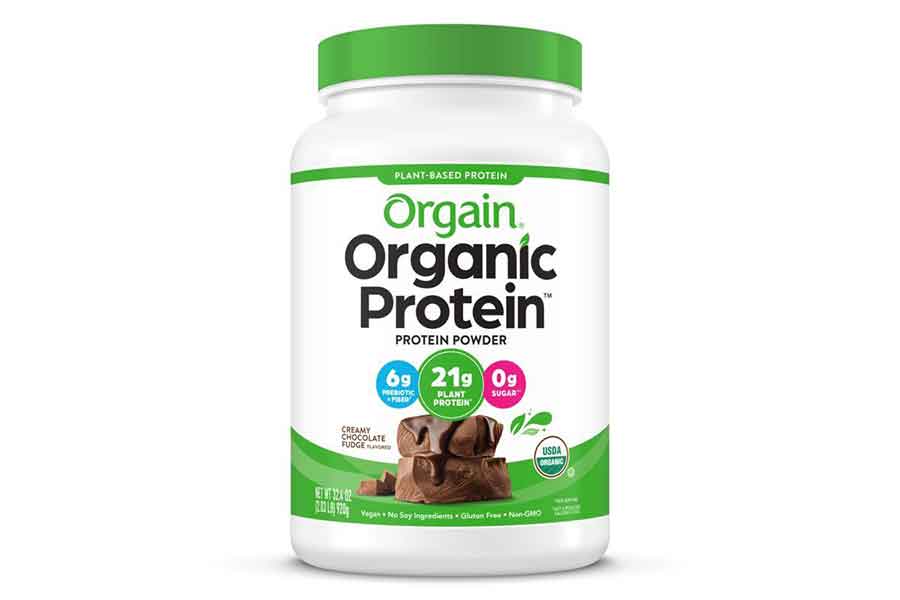 Test Results: Non-Detect for lead, arsenic, cadmium, and mercury.
Orgain has a variety of flavors and is:
USDA certified organic
Vegan
$20-$40 depending on product
Easily accessible
SHOP ORGAIN or on AMAZON
---
Vital Proteins
Vital Proteins is also easily accessible and found in a variety of places. The unflavored Vital Proteins, which I did not test, blends into pretty much anything unnoticed. Chocolate tends to have a higher heavy metal exposure, so testing the chocolate below was very interesting.
Vital proteins is not organic, but many people use this product due to its minimal ingredients and sourcing methods.
The product that was tested did come with a CA Prop 65 warning.
Vital Proteins Peptides Chocolate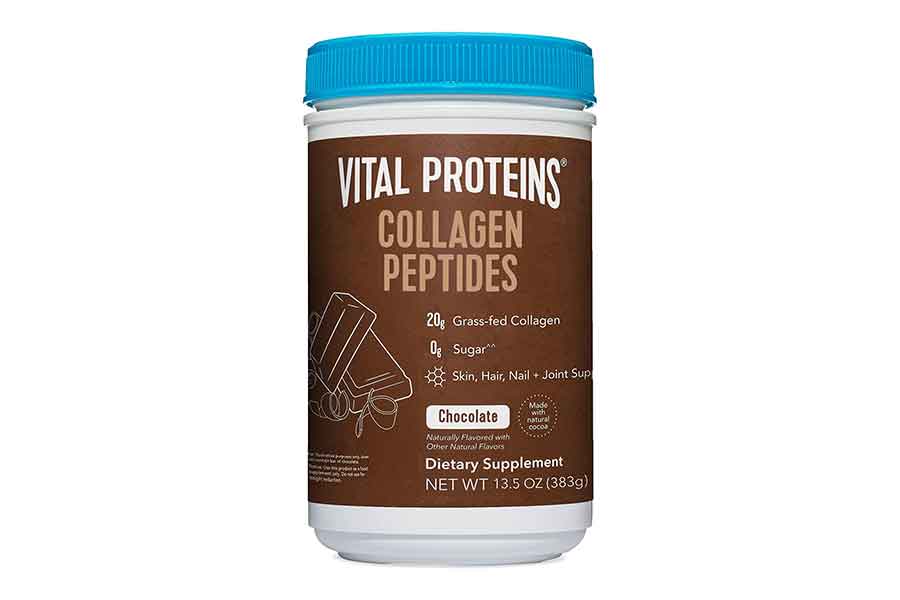 Test Results: Non-Detect for lead, arsenic, cadmium, and mercury.
Vital Proteins is:
Animal-based
Transparent
America's #1 collagen brand
Gluten and Dairy Free
Paleo Friendly
SHOP VITAL PROTEINS or on AMAZON
---
Final Thoughts on Heavy Metals in Organic Protein Powders
I honestly have to say I was surprised all four samples came back as non-detect for heavy metals, but I also am very happy to see that.
I talked to the lab about protein powders in general, and they said these samples were very clean. They saw the usual minerals you want to see in protein powders.
The lab also stated that they have tested a lot of protein powders over the years, and the cheaper the protein powder, the worse the test results tend to be. If you stay with higher-quality protein powders, you generally are better off.
I hope you found this helpful!
Pin it for later!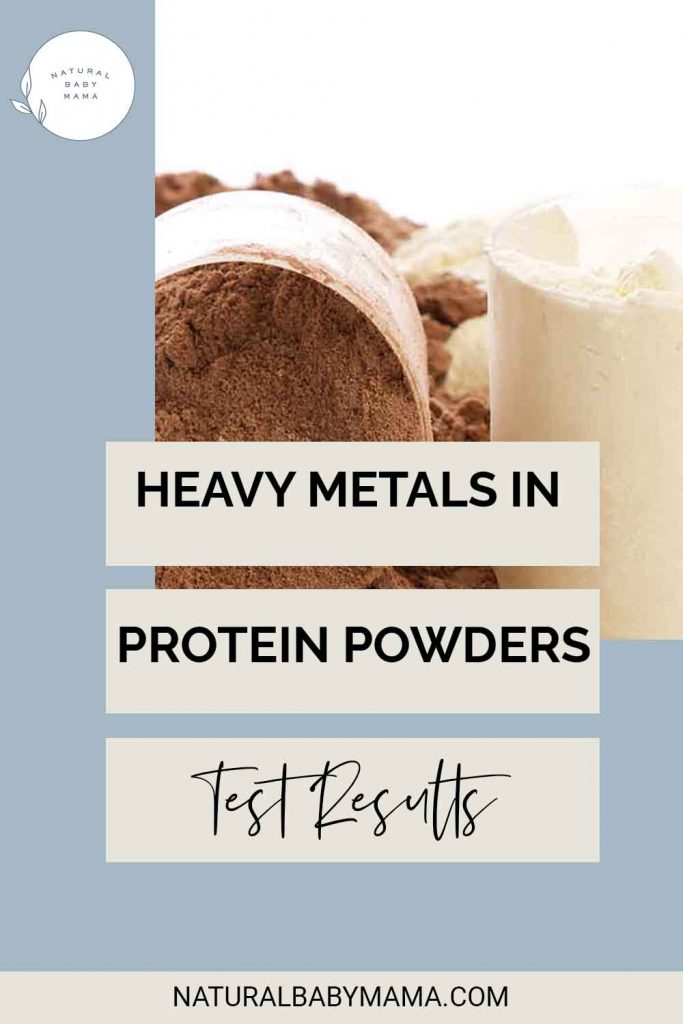 POSTS RELATED TO HEAVY METALS IN PROTEIN POWDERS
Glyphosate Testing in Organic Chickpeas and Lentils
Leach Testing Cookware for Heavy Metals
Testing Consumer Goods for Lead