There are many organizations doing good things for the betterment of our world, from exposing toxins polluting the earth to the restoration of the earth's resources to holding companies accountable for the pollution they are creating. These are some of the best environmental and non-toxic living charities that could use our support.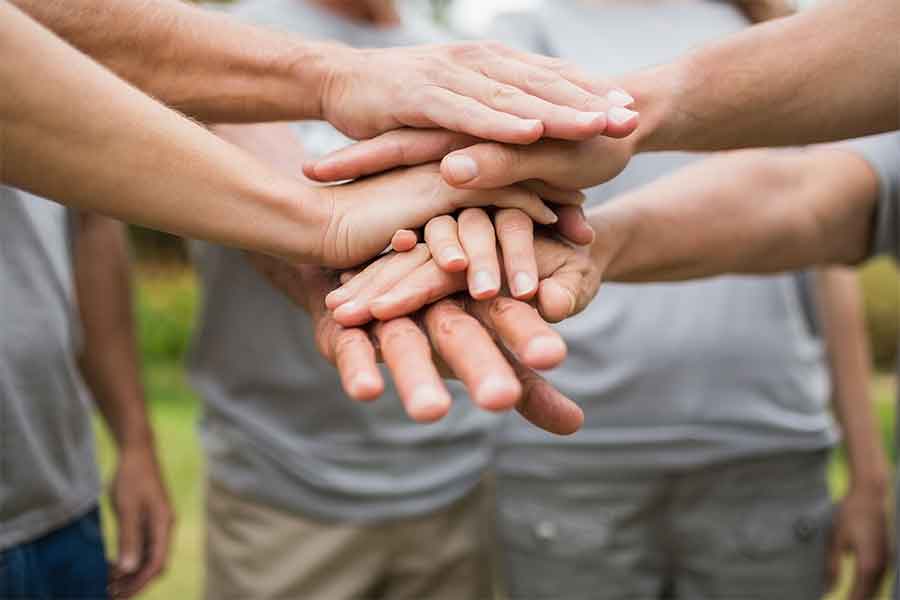 We hear a lot about environmental charities but what does non-toxic living mean in terms of charitable giving? These are charities that are helping to make the world safer for us and our children. They are working to improve the waterways, expose the toxic chemicals used in our everyday goods, and are creating reform around the use of those toxic chemicals in our products. All of these things not only impact us but also the earth.
I know that not everyone can donate, however, if you are able to donate please consider any of these environmental and non-toxic living charities. If you are not able to donate, one of the best things you can do is share this list with others!
I am not affiliated with nor do I do any sort of work with the charities mentioned below. They are non-profits that I have found over the years that are doing good work for the environment and non-toxic living, and I wanted to share them with you.
This post may contain affiliate links. Please see my full disclosure policy for details.
The Best Environmental and Non-Toxic Living Charities
Most of the charitable descriptions below were provided by each respective charity. As always, it's a good idea to do your own research and due diligence before gifting money.
The Environmental Working Group (EWG) has brought attention to major toxins like flame retardants hiding in our everyday products and has helped create reform to remove these toxins from our consumer goods. EWG's mission is to empower people to live healthier lives in a healthier environment. With breakthrough research and education, we drive consumer choice and civic action. They are a non-profit, non-partisan organization dedicated to protecting human health and the environment.
Your donation to Regeneration International will help build a global network of farmers, scientists, businesses, activists, educators, journalists, governments, and consumers who will promote and put into practice regenerative agriculture and land-use practices that: provide abundant, nutritious food; revive local economies; rebuild soil fertility and biodiversity; and restore climate stability.
Regeneration of soil and soil diversity is one of the best ways to capture carbon in our environment through plants. To learn more I highly recommend watching Kiss the Ground.
Donate to Regneration International
The Farmland Transition Fund provides farmers with grants to support their transition to regenerative agriculture. Investing in farmers is the most direct way to build healthy soils and achieve the many other extraordinary benefits of regenerating agricultural landscapes. Individuals, brands, and foundations can channel their resources to the farmers bearing the incredible responsibility of stewarding land and growing food through this fund.
Building healthy soil leads to carbon capture that then in turns reverses the course on climate change.
Donate to Kiss the Ground's Farmland Transition Fund
Toxic-Free Future advocates for the use of safer products, chemicals, and practices through advanced research, advocacy, grassroots organizing, and consumer engagement to ensure a healthier tomorrow.
Waterkeeper Alliance fights for clean water and holds polluters accountable. They are the largest and fastest-growing nonprofit solely focused on clean water. They preserve and protect water by connecting and mobilizing more than 300 local Waterkeeper groups worldwide.
Donate to Waterkeeper Alliance
It will take changes at every level of our economy and civil life to stem the tide of plastic pollution. Individuals need to be moved to act in their personal lives and take action as part of a growing movement; corporations need to feel the pressure to initiate changes in their purchasing and packaging habits; governments need to impose bans and adopt laws that require extended producer responsibility; and new manufacturing of plastic has to be prevented from spreading. Beyond Plastics seeks to educate the media, policymakers, and the public on the plastic pollution crisis; encourage businesses to eliminate single-use plastics; train students to become leaders in the anti-plastics movement; and help block new plastic manufacturing and plastic burning facilities.
Center for Environmental Health (CEH) protects people from toxic chemicals by working with communities, consumers, workers, government, and the private sector to demand and support business practices that are safe for public health and the environment.
Donate to Center for Environmental Health
Pachamama Alliance empowers indigenous people of the Amazon rainforest to preserve their lands and culture and, using insights gained from that work, to educate and inspire individuals everywhere to bring forth a thriving, just, and sustainable world.
Donate to Pachamama Alliance
Green Science Policy Institute's mission is to facilitate responsible use of chemicals to protect human and ecological health. They educate and build partnerships among scientists, regulators, businesses, and public interest groups to develop innovative solutions for reducing harmful chemicals in products.
Donate to Green Science Policy Institute
GAIA is a worldwide alliance of more than 800 grassroots groups, non-governmental organizations, and individuals in over 90 countries. They aim to catalyze a global shift towards environmental justice by strengthening grassroots social movements that advance solutions to waste and pollution. They envision a just, zero-waste world built on respect for ecological limits and community rights, where people are free from the burden of toxic pollution, and resources are sustainably conserved, not burned or dumped.
Final Thoughts
We can all take part in helping change the environment for the better through our purchases and our giving. If you have an environmental or non-toxic living charity that you love please share it below!
Looking for environmentally friendly and non-toxic products please check out my Amazon Storefront for vetted non-toxic products. You might also enjoy other posts on:
The Best Non-Toxic Laundry Detergent
The Best Air Purifiers For Your Home
Non-Toxic Lunch Boxes and Essentials
Pin it for later!