Many people turn to bioplastics as a substitute for conventional plastic products, believing they are making a safer, more responsible, environmentally conscious choice. But are bioplastics a better alternative to other types of plastics? Unfortunately, right now, the answer is highly ambivalent.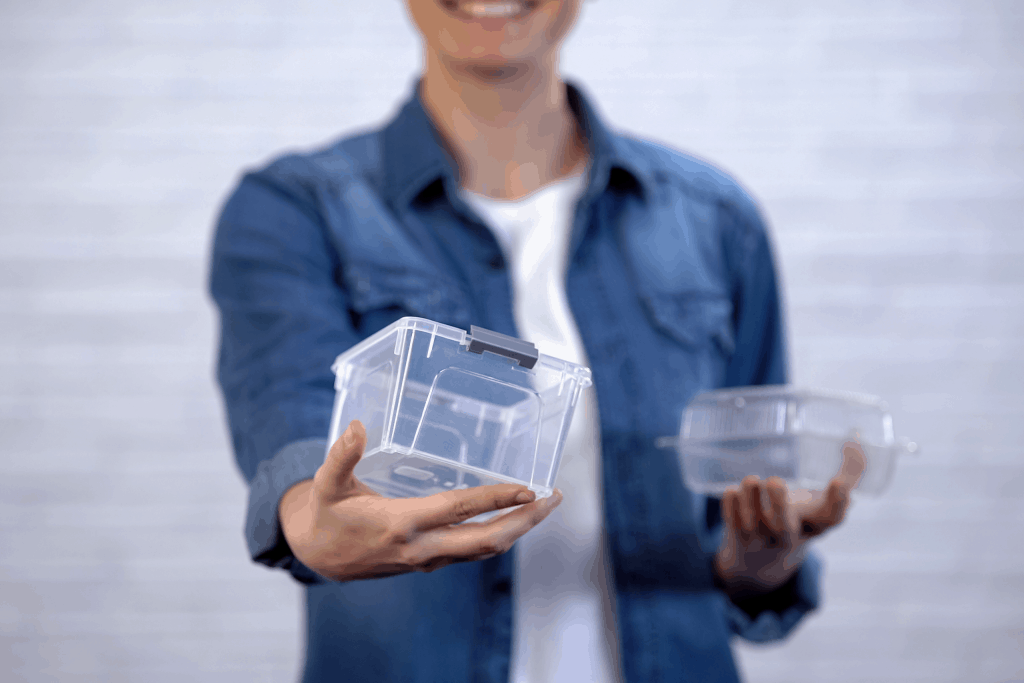 This post may contain affiliate links. Please see my full disclosure policy for details.
What are Bioplastics?
Unlike conventional plastics, which originate in petroleum-based materials, bioplastics are produced from renewable sources like cornstarch, straw, vegetable oils and fats, wood chips, and even recycled food. Usually, bioplastics include starch, cellulose, or other sugar derivatives.
Types of Bioplastics
Bioplastics come in many shapes and forms, but the two most common types are PLA and PHA.
PLAs, or polylactic acids, are derived from cornstarch and sugars. The comparatively cheap PLA bioplastic is less durable and has lower heat resistance than petroleum-based plastics. PLA is most often used in food packaging, cosmetics, clothing, and homeware.
PHAs, or polyhydroxyalkanoates, come from engineered microorganisms. PHA is more heat-resistant than PLA. PHA is commonly used in medical devices and other specialized equipment.
Contrary to popular belief, bioplastics aren't exactly a new invention. The first bioplastic, polyhydroxybutyrate, was discovered as far back as 1926. Bioplastics based on corn and soybean oil were used in the manufacture of the Ford Model T.
However, the heightened interest in bioplastics as a more sustainable and eco-friendly alternative to petroleum-based plastics is fairly recent.
Although bioplastics currently represent only a tiny percentage of the global plastics industry, many hope that these plant-based compounds could eventually replace conventional disposable plastics and reverse the trend of plastic pollution.
Are these hopes justified?
Are Bioplastics Better for the Environment?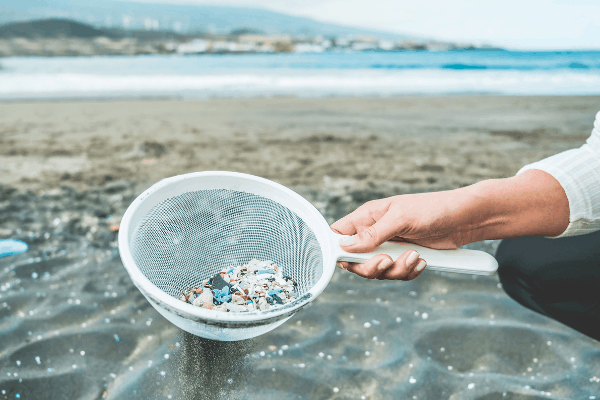 Plastic waste has been atrocious for the environment, a fact that by now has become a global consensus. At first glance, bioplastics seem like an alternative that allows us to enjoy all the convenience of disposable plastics guilt-free.
Are bioplastics good or bad for planet Earth?
Bioplastics are made from plant-based materials and, according to manufacturers, are supposed to biodegrade.
They may produce up to 70% less greenhouse gas than petroleum-based plastics because compared to most standard plastics, creating bioplastics requires less energy. The manufacture of bioplastics may also use less water than the conventional plastic industry.
As environmental awareness has grown in recent years, major food and beverage brands are making commitments to reduce the use of packaging made of virgin plastics and switch to recyclable or biodegradable packages. Nestle, for example, has declared it intends to transition to 100% biodegradable and recyclable packaging by 2025.
While any declaration of eco-friendly policies can help food giants earn public opinion points, the actual environmental impact of bioplastics is ambiguous, to say the least.
Growing Plastics: Is it Sustainable?
Since bioplastics are based on plants, producing them sounds like a sustainable, earth-friendly concept. However, growing plants for bioplastics involves intensive monoculture that takes over arable land.
It leads to greenhouse gas emissions, fertilizer runoff, and water pollution. Long-term consequences may include desertification, destroyed habitats, and loss of biodiversity.
These impacts can have a devastating effect on fragile ecosystems.
Do Bioplastics Really Biodegrade?
Some bioplastics manufacturers claim that their products break down within weeks, leaving no environmental trace. This sounds great, but in practice, bioplastics are not as sustainable and eco-friendly as many would like to believe.
Most people know that conventional plastic doesn't fully degrade; it simply breaks down to smaller and smaller particles that pollute the environment and endanger animals and humans.
In comparison, bioplastics are supposed to biodegrade and eventually disappear. However, for many bioplastics, even if they don't contain any petroleum-based additives, the breakdown process may still take decades.
Furthermore, many people are under the impression that bioplastics will simply degrade on their own if left alone, but this isn't so. Instead, most bioplastics require a very specific environment and industrial-grade composting to break down – which usually doesn't happen.
If bioplastics just end up in a landfill, they can continue sitting there for many years, releasing harmful methane.
Bioplastics: Recycling Logistics
Composting and recycling bioplastics require intensive infrastructure that is both scarce and expensive. As a result, many recycling facilities won't deal with bioplastics as it simply wouldn't be cost-effective.
Bioplastic processing must take place separately from conventional plastic, which makes the operation costly and complicated. Bioplastics could actually wreck the recycling process for petroleum-based plastics if the two end up in the same batch.
Accordingly, the landfill is most often the final stop for bioplastics.
Even if processing and recycling bioplastics becomes more affordable and available thanks to improved technologies, recycling also depends on the human element. In other words, unless people commit to recycling their bioplastics separately, it is unlikely bioplastic products will make it to processing facilities.
Take, for example, drinking cups and straws made from PLA. To biodegrade, PLA requires industrial composting in specialized facilities at a temperature of at least 136 degrees. Under the right conditions, bacteria can turn PLA into water and carbon dioxide within weeks.
However, if someone tosses their "biodegradable" PLA drinking cup out during a beach trip and it washes away into the ocean, it won't break down. Instead, it will join the 8 million tons of plastic waste contributing to marine ecosystem pollution each year.
On the other hand, PHA can biodegrade in the ocean within months – but in a warm, tropical environment. In northern latitudes or the deep sea, it can stay around almost indefinitely.
Are Bioplastics Toxic?
People are becoming increasingly aware of the health risks of plastics, especially food wrappers, water bottles, and other plastic products that come in contact with our food and drink.
Plastics are notorious for containing BPA, phthalates, and other compounds linked with an alarmingly long list of health issues, including endocrine disruptions and cancer.
When opting for "bio"plastics, it's tempting to think we have made a safe, non-toxic choice. However, according to a study published in Environmental Science and Technology in 2019, bioplastics may actually be just as hazardous for human health as petroleum-based plastic products.
According to the study, bioplastics made of PLA (polylactic acid) have demonstrated toxicity levels on par with PVC, one of the most toxic types of plastic.
Cellulose- and starch-based bioplastics contained the highest amounts of toxins and activated a potent toxic response under laboratory conditions.
After investigating 43 types of products such as food packaging, disposable cutlery, and beverage bottles, the researchers have discovered literally thousands of different chemicals with an undetermined but potentially hazardous effect on human health.
While more research is necessary, one thing appears certain: a substance isn't necessarily safe just because it's plant-derived.
Some bioplastics are chemically identical to fossil fuel plastics. That's right – the sources are different, but the resulting product is the same.
One example is PET, or polyethylene terephthalate, a widely used material for beverage bottles and other food containers. It is possible to synthesize PET either from fossil fuel materials or from plants and get an identical molecule in the end. Unfortunately, PET is non-biodegradable and can leach phthalates, known endocrine disruptors.
Should the Food Industry Abandon Bioplastics?
The efforts of many manufacturers to reduce the use of virgin plastics definitely mark a positive trend. With increased global awareness of the impact plastic has on the planet and our health, industry leaders realize they can no longer get away indefinitely using unsustainable, polluting, and harmful chemicals.
In some industries, using bioplastics is certainly appropriate. For example, collecting organic waste in biodegradable bags makes composting much more convenient. But in many cases, bioplastics are no more than "greenwashing," an eco-gimmick that doesn't do much to help the environment.
Scientists are also looking into other innovative plastic substitutes, like edible food packaging made from milk protein which has proved to be highly efficient in preventing food spoilage, and sustainable packaging made from macroalgae grown in artificial seawater.
Not all bioplastics are the same, and future research may pinpoint which ones are safer and more sustainable than others.
In the meantime, however, it appears the wise consumer should practice caution when approaching products that look like plastic but claim to be "eco-friendly" and "biodegradable."
Real Alternatives
Don't let the "bio" confuse you – what we know about bioplastics so far points out that they are not much healthier, safer, or more sustainable than conventional plastics.
Apparently, the answer to the onslaught of plastic waste is not looking for "greener" plastics and throw-away products but challenging the concept of plastic's indispensability.
With some creativity, it is possible to reduce the amount of plastics in our households and enjoy a healthier, more sustainable, and more ethical lifestyle.
Consider the following suggestions:
Choose fresh food that doesn't come in plastic packaging.
Store your food in glass, stainless steel, or ceramic containers.
Reduce the use of disposable plastics, like plastic bags, water bottles, and food wrap.
Plastic has become so prevalent in our lives that any alternatives require some thinking out of the box. I invite you to browse my Amazon storefront for vetted, safe, and sustainable alternatives to plastic.
OTHER POSTS RELATED TO BIOPLASTICS
Types of Plastics and Their Health Impacts
Lead Poisoning and Prevention Strategies
Leach Testing Cookware for Heavy Metals
Pin it for later!