After my first child was born, I became really aware of lead. I learned that lead is a neurotoxin that can cause permanent brain damage in children. I decided I needed to do whatever possible to protect my child. That ultimately led me to the following questions: How do you get lead poisoned? How do you know what you should be concerned about? What are some prevention strategies? That's what I'm here to share with you.
Disclaimer: These statements are my own opinion. I am not a doctor, contractor, scientist or certified in lead containment. These views below are based on my research over the past 8 years. I am not responsible for any outcomes you have based on this article and this is not considered medical advice. Please always consult with the proper professionals when seeking guidance. These ideas are my opinions. This post may contain affiliate links, which does not cost you anything more. Please see my full disclaimer policy for details.
I began researching the risks of lead, and that was enough to set me on a journey where I learned more than I wish I ever knew about lead! As the saying goes – ignorance is bliss! In all seriousness, I wouldn't change anything I have learned about lead. I am thankful I know and thankful I can protect my kids.
Along the way, I also learned that lead is in many things in our homes. Everything from consumer goods to toys, kitchen products, shoes, building materials, and more.
Lead is so toxic and has many risks, and yet it is still widely used today. Sadly, the reality is that lead is in some of our consumer goods products. I've spent years trying to determine where the risk lies in consumer goods and I'll discuss that more below.
This post may contain affiliate links. Please see my full disclosure policy for details.
How Do You Get Lead Poisoned?
First, let's start with the most common ways you can get lead poisoned. All of these are serious concerns and should be taken as such. Lead poisoning can happen from one large time exposure or from small, repeated daily exposures.
Lead Paint in Homes
The most common way to be lead positioned is from chipping or cracking lead paint in one's home.
If you have chipping, cracking, or flaking lead paint in your home this is a health hazard for your entire family and you should have a certified lead professional out to assess your home.
It's not just the paint chips or flakes though. The dust from windows with lead paint is another common way children are being lead poisoned today. This can happen just by opening and closing windows with lead paint or by replacing old windows.
In our 1929 home, we had these historical and beautiful leaded glass windows (gasp!) in our living room. The seam of window (grid of the windows) tested at nearly 500,000ppm (parts per million) lead which means it was 50% lead. For a reference point, 90ppm is the allowable limit of lead for children's products. We never let our children near these windows while we lived there.
This is a picture of what aged, worn lead paint looks like: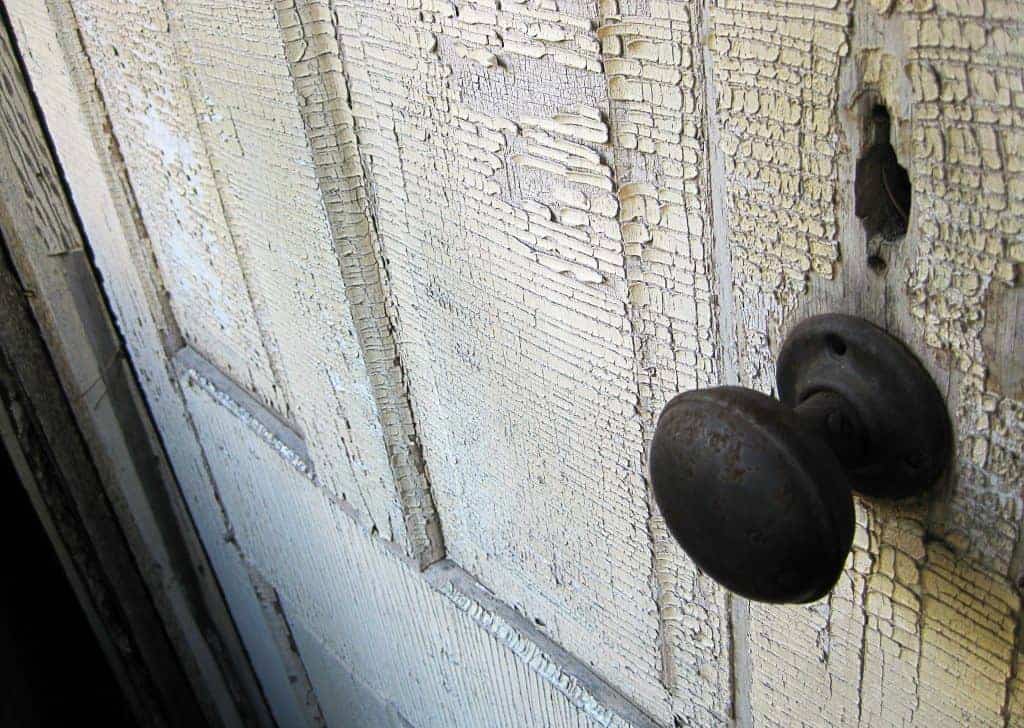 Lead in Drinking Water
Another common way people are lead poisoned is from their drinking water. A good example of this is the water in Flint, Michigan. Sadly, it's a common issue and is not isolated to any certain area.
I am a firm believer that everyone should test their water for lead. This can easily be done at local water testing facilities in your area (Google your city and water testing to find a lab).
Clean water is vital for health, I recommend everyone have a good home water filter. I have tested and recommend Pure Effect for water filters.
Lead in Consumer Goods
According to the CDC, consumer goods are a source of lead poisoning and these could include:
Imported toys and toy jewelry
Imported cosmetics
Imported candy and candy wrappers
Consumer products, including tea kettles and vinyl miniblinds
Pottery and ceramics
In addition, I've found other consumer goods that have tested positive for lead in my own testing. I discuss this in the section below on "Testing Consumer Goods for Lead". Some additional things to look out for are:
Anything vintage including toys, books, cookware, kitchen goods, and furniture.
Many antiques, even including those with a clear varnish. I had a piece that was clear varnished and tested at 300ppm lead. Antiques with paint would likely test higher.
Crystal
Additional Ways People Are Lead Poisoned
Aside from consumer goods, here is a list of other ways that people are exposed to lead. This list is not meant to be entirely comprehensive of every possible exposure but rather to make you aware of some of the most commonly known sources.
Remodeling homes, especially homes built prior to the late 1970's
Improper removal of tile that has lead
Home repairs
Exposure to lead at work and wearing work clothes home
Indoor gun ranges (most bullets contain lead, you can seek out lead-free)
Herbal supplements or remedies grown in China, India, Mexico, and potentially other countries.
Soil
Antiques and refinishing antiques
Exposure to lead solder
Steps to Minimize Lead Exposure
The first steps are making sure everything discussed above has been addressed and those exposures have been removed.
Next, our family also purchases toxin-free items. This means we avoid PVC, vinyl, synthetic rubber, plastics (where possible), and we don't buy goods made in China unless there is no other option (stainless steel water bottles for example).
This doesn't guarantee that you won't have lead in your consumer goods but based on my testing I personally think it reduces the risk greatly. There are countless stories of products coming out of China that have lead above allowable levels.
Testing Consumer Goods for Lead
I have had over 500 items tested for lead over the past 6 years. Many of the items I tested would be considered non-toxic living items: not made in China, no toxic materials (like PVC), etc. Again, I personally feel that buying non-toxic items is a good way to reduce your exposure to any toxin (not just lead)! Of course, it's not a guarantee and I have had things that have tested for positive for lead.
While consumer goods and building materials can and do contain lead, it does not necessarily mean you will be lead poisoned from it. I'm not saying you should discount it either. The big question from this is how do you know if your goods are poisoning you?
I have had my home tested, and I've tested consumer goods and building materials for myself and for readers. For testing, I hired multiple testing professionals who use an XRF. I have also rented an XRF and have tested items myself (well my husband did!). You can find some of my lead test results over at Things I have Tested for Lead.
There is a difference between a product containing lead and a product that can leach lead. Testing items for lead with an XRF will tell you if an item has lead. It does not tell you if an item leaches lead.
To be really clear, I do not buy items that I know have lead. I have cleared my home of goods with lead.
Here are some of my guidelines for purchasing or keeping products:
If consumer goods item has lead paint then I would never use it in my home.
If a kitchen item contains lead, I would never use it.
I use lead-free non-toxic pots and pans and dishes in our home.
If a product has the CA prop 65 warning on it for lead, I don't use the product. There are always alternatives.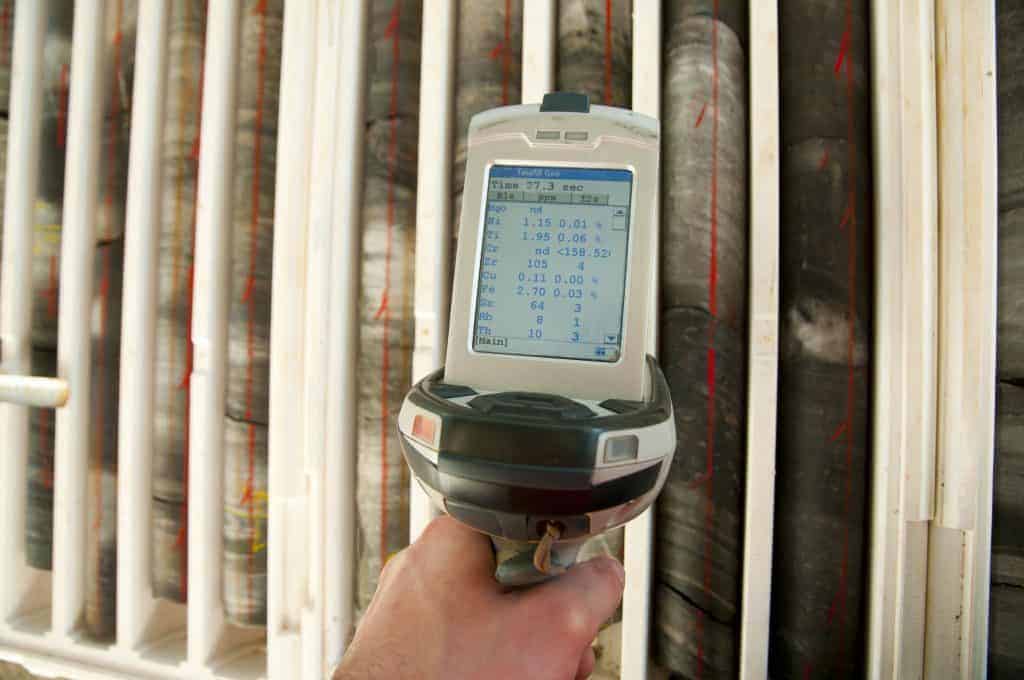 Why I No Longer Test Consumer Goods for Lead
I no longer actively test items for lead for several reasons:
The machine I was using uses x-ray technology and I personally was no longer comfortable with the low-level x-ray exposure. According to the manufacturer, about 4 hours of testing equals one dental x-ray. I no longer felt the risk outweighed the reward.
As a blogger who could read the community response to my lead testing, I saw the stress and anxiety in my readers about lead. I felt personally responsible for bringing some of that stress and anxiety to others. Motherhood is hard enough. The other side of that though is knowing about lead in products is VERY empowering. We can make simple choices to improve the products we use. I felt after testing as many items as I did that I didn't need to test anymore. I found out what the safe products were and we could all move forward with that.
The third reason I am not testing anymore is because I test my children on a regular basis for lead and they have been non-detect (ND) since they were babies.
After assessing all the testing I had done, and that my children were testing at non-detect for lead, it was safe for me to assume anything I had in my house that had lead wasn't actually poisoning my children. So it wasn't leaching.
I had to stop and ask myself if testing was helping me in any way. Did it help to know that the tile I have in my bathroom tested at 1,000ppm lead? I have no intention of removing this tile but I do think about it often when I'm in my bathroom. My tile is also not leaching and poses no health risk to me or my family.
I did enough testing to make changes to my cookware, kitchen items, and general consumer goods I buy. I share all of this information with you so that you are able to make informed decisions as well. You can find more information in various posts like: Non-Toxic Pots and Pans, Non-Toxic Dishes, Testing My Stuff for Lead, and safe and vetted products in my Natural Baby Mama Amazon Store.
How To Test Yourself For Lead Exposure
My best advice on preventing and becoming aware of lead in your home or environment is to do a blood draw with your doctor. They will test your Blood Lead Level (BLL) via a veinous blood draw. This is more accurate and has a lower detection limit than the finger prick.
If you, or your children, have elevated Blood Lead Levels (anything above 1-2 is the baseline I personally use – which is lower than health professionals recommend) then it's extremely important to explore your environment further to find the sources of lead. You can assume if your BLL is low that your home and environment is safe.
If you live in an older home, I would consider doing this test yearly (this is what we did). Now that we no longer live in an old home, and live a non-toxic lifestyle, I don't test my children as often. However, if they have a blood draw for some other reason I'll ask for lead to be added to the test.
Preventing Lead Exposure:
There are some simple steps you can do to prevent or minimize lead exposure.
Wash hands often, especially before eating, when coming home, and before going to bed. This is very important for children.
Remove shoes before coming into your house.
Damp dust or mop your home instead of dry dusting or sweeping.
Vacuum with a HEPA vacuum.
Eat a healthy diet with variety. Studies have shown that vitamin c, calcium, and iron may help prevent lead absorption in children.
Do not store or serve food or drinks in imported pottery or leaded crystal.
Be aware of the products you are buying and where they are made. You can find healthy living product recommendations in my Amazon Storefront.
Final Thoughts on Lead Poisoning and Prevention Strategies
Be a lead aware. Immediately address any known lead concerns in your environment. Make sure your family is healthy and safe by doing regular blood testing, ensuring that your home and goods are lead-free, and by purchasing healthy products for your family. Once you have done those things, know that you are doing the best you can for your family!
Pin it for later!