Finding truly non-toxic products can be hard. I LOVE it when I find a company that fits that bill. I love this organic, vegan skincare line!
This post may contain affiliate links. Please see my full disclosure policy for details.
Homemade Betty is 100% organic, vegan, and fair trade. Each product comes in a glass container (yay for no plastic!).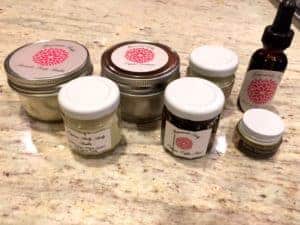 Disclaimer: I did not receive any compensation to write this review. I did receive free products to try.
PRODUCTS I SAMPLED
I had the opportunity to try some of Homemade Betty's products. She sent me a sampling of several of her products. I'll detail what I was sent and how I liked it below.
Before I was sent any samples I asked Rebecca about the raw materials she uses. Everything is 100% organic. Some items have essential oils and I am particular about which company I buy essential oils from. Rebecca buys certified organic oils from Mountain Rose Herbs which is one of my trusted sources. The care and attention she puts into each product and the packaging shows her dedication to making truly non-toxic products. Homemade Betty is offering Natural Baby Mama readers 15% off by using the code GREENMOMS.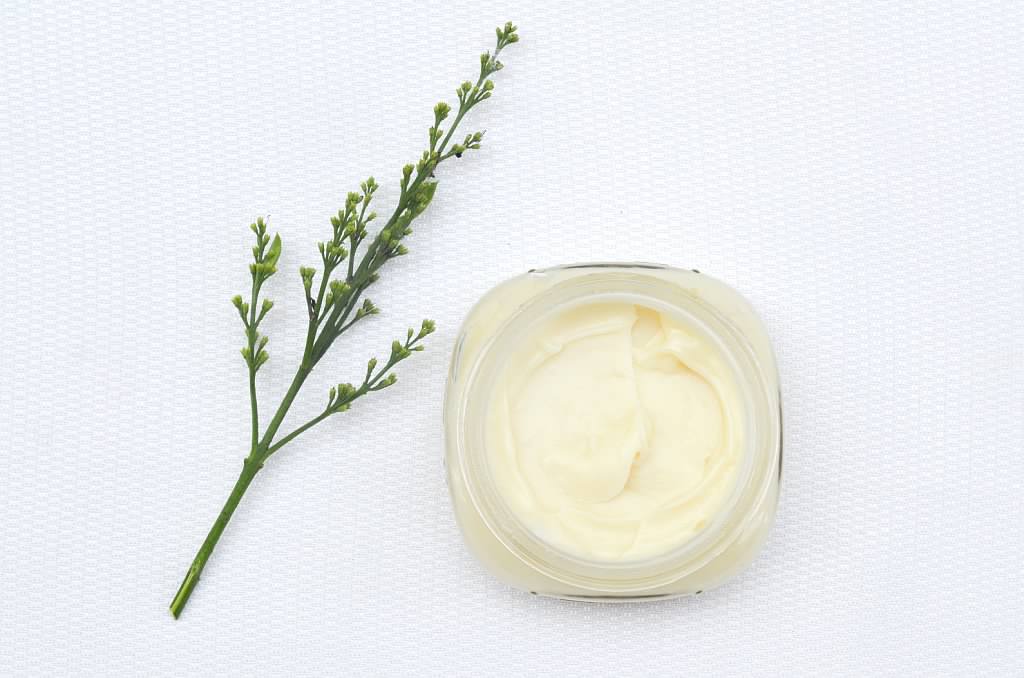 My review of the Homemade Betty products I tried:
Raw Vegan Lip Balm: I use chapstick daily. Everything I use is plastic. I've looked for glass in the past but didn't find exactly what I wanted. I was so happy to be sent this! I've been using it daily for several months and I really love it. It's a bit lighter than the chapstick I've been using because it doesn't contain beeswax. I did find initially that I was using it a bit more often than I would have used my chapstick. I use it throughout the day and also right before I go to bed at night. It's become part of my bedtime routine! If you are concerned about using your finger in the glass jar then you can also use a q-tip to apply.
Organic French Lavender Body Butter: I have been using unscented products for years. I have to admit that I was a bit nervous to have a lavender lotion (kinda silly, I know). I quickly realized how much I missed having a product with some scent. Of course, it's all from a certified organic essential oil. This too has become part of my nightly routine (along with the lip balm). This is a lighter lotion but it worked wonders on my hands when they were cracking when it was dry and cold here. I wasn't sure if it was going to be heavy enough to help my hands but I put it on at night and the next morning they were already better. After 2 days my hands were 100% better. Since I've been using this lotion, as well as the Organic Baby Butter, I haven't had any issues with my hands cracking (which I normally do most of the winter months). After using for several months I still have over half of the container left.
The other night my son was having a hard time calming down at bedtime. He was really upset about something. I had put on some lotion a few minutes before and just walked over to him and said smell my hand. He took two deep breaths then calmed down. I repeated it a second time and then we started reading books. After the books, he asked to smell my hands again The power of calming lavender.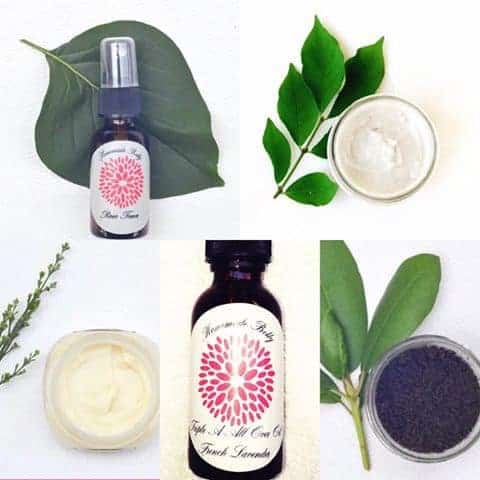 Organic Baby Body Butter: This is a nice thick lotion. I used the entire sample jar for myself. It really helped my hands along with the lavender body butter. As soon as I was out I knew I needed to buy some more. I can see how this would be great for healing dry or aggravated skin on both adults and kids. If you like thicker lotions, as I do, then this is the one for you!
Organic French Vanilla Coffee Face Scrub: AMAZING. I am obsessed with this. With two young kids, this blog, and a job sometimes taking a shower daily is not in the cards for me. Until I had this scrub. I couldn't wait to take a shower to use it. I know this sounds crazy but it's honestly true. I use to love a horrible face scrub that was so not non-toxic when I was younger. Once I ditched that, I started making my own with sugar. It just wasn't the same. Then came this scrub – which is why I became obsessed. It doesn't dissolve like sugar does so it works better and you need less. Coffee can naturally tighten skin, exfoliate, and reduce redness. You can use it on your entire body.
Organic AAA Oil Cleaner: If you haven't tried the oil cleansing method for your face then you should! I started using the oil cleansing method several years ago. I made my own for a while. I ran out, life got busy, and I haven't had any for quite some time. This oil cleanser was different than what I was making myself, using Argon, Avocado & Almond organic oils. The benefits of each oil are great. It's perfect for taking off your makeup as well. The great thing with the oil cleansing method is that you will find you don't need much moisturizer for your face after a while. I've been using this daily since I got it and will continue to use the AAA cleanser in the future.
Organic Extra Strength Deodorant: This is a baking soda free deodorant with tea tree oil and non-nano zinc oxide to increase the strength of the deodorant. I'm not a person that needs deodorant daily. I've used this several times and it's worked great. I had my husband use it too and he said it worked well. I've made homemade deodorant in the past and he isn't the biggest fan of rubbing homemade deodorants under his arms in general. However, this worked better for him than the one I had made in the past. It's nice having a non-toxic option on hand when I need it. I have reacted to other non-toxic deodorants in the past but I've had zero reactions when using this.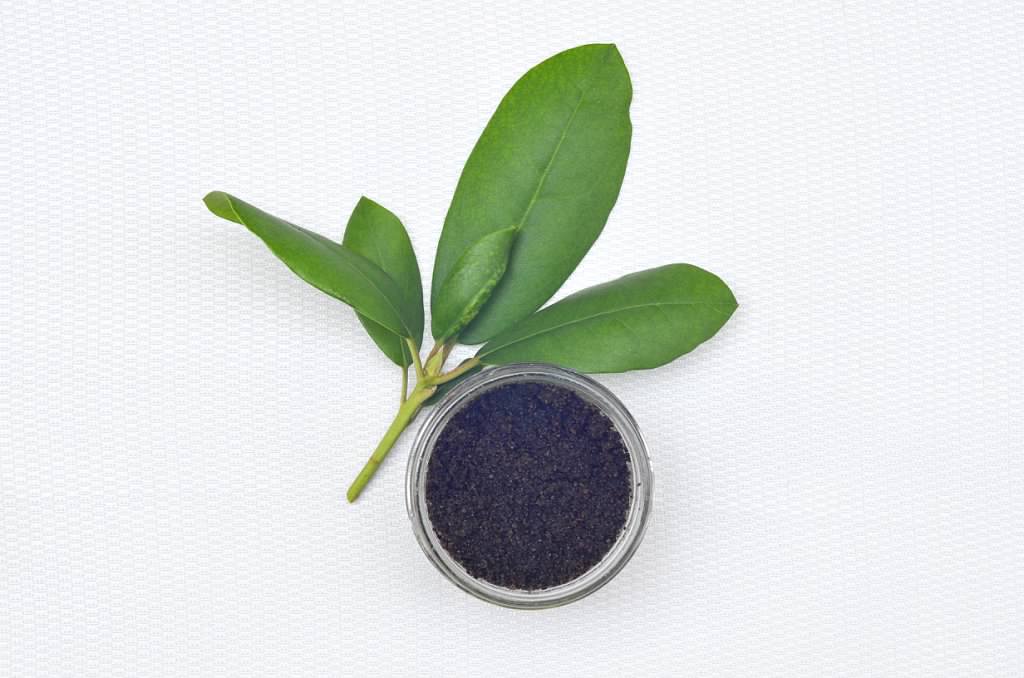 I have to say, I'm a big fan! I love that everything is up to my standards. This is just a sampling of the products offered. There are quite a few more including sunscreen, facer moisturizer, and toner, hand sanitizer, shaving cream, etc.
Homemade Betty is offering Natural Baby Mama readers 15% off by using the code GREENMOMS. I hope you enjoy it as much as I do!