Kids love playing with keys but did you know that most keys have lead?  I cringe every time I see a child playing with keys.   I've tested quite a few keys for lead (with a Niton XRF) and my keys all have around 8,000ppm lead.  The allowable limit for children's products is 90ppm.  Lead is a neurotoxin that can cause permanent brain damage in children.  Kleynimals was developed by a brilliant mom who wanted a safe, non-toxic, lead-free AND realistic play key for her children.  She created a play key made out of 100% stainless steel.
This post may contain affiliate links. Please see my full disclosure policy for details.
Disclaimer: I received Kleynimals to try but was not paid to write this review.
As her products developed she expanded her line to include stainless steel utensils for young children as well as a rattle. Each is engraved with an animal which makes it more endearing to children.
All Kleynimals products are made in the USA out of stainless steel and are lead free. Third party testing is continually done to test for lead, cadmium and nickel leaching. Kleynimals goes above and beyond what is required for third party testing to ensure that they have the safest product available for babies. I really appreciate and value companies that go above and beyond.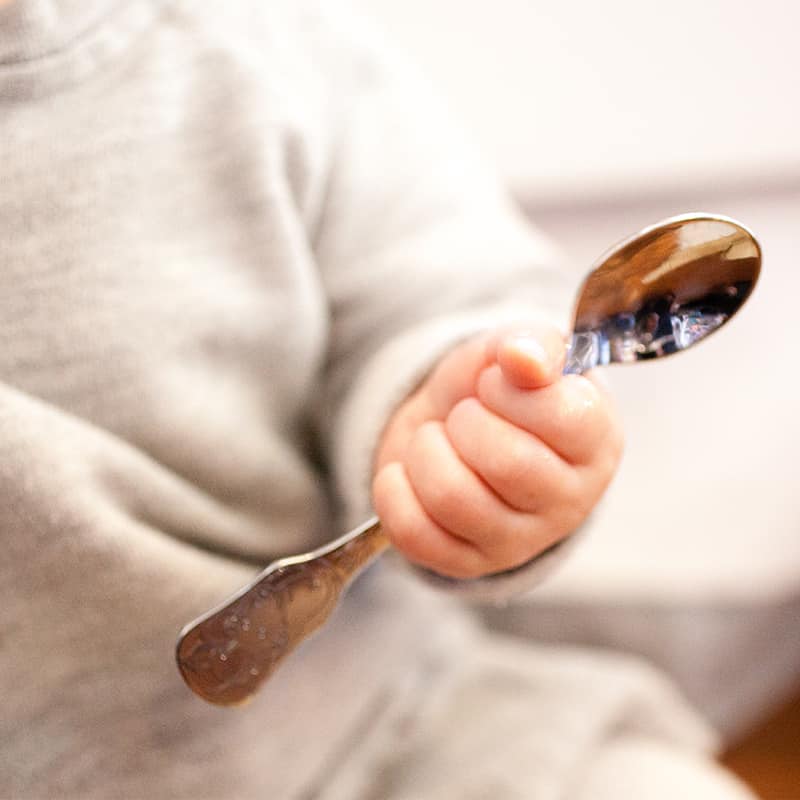 I was sent a key set and utensil set to try out. Both of my kids instantly took to both. I was a bit surprised my 5 year old was interested but he has been using the keys to start up his cars. Each time my 2 year old uses the fork or spoon, my 5 year old asks to have one too (even though they are a bit small for him). So now both are using the utensils!
I love the dedication Kleynimals has for making a safe, non-toxic product in the USA. Not only is this a great gift for your children but it is also a great gift for a new mom. Spreading the word about companies that are making non-toxic products is a gift in of itself.
I hope you enjoy Kleynimals as much as we have!
Pin it for later!